"This is the way nightmares begin – or, perhaps, end."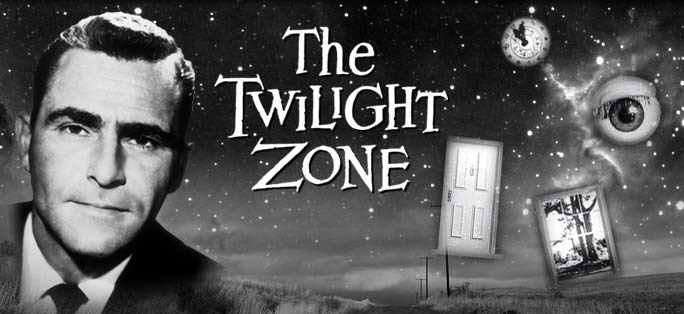 Last year, Dark Hall Mansion launched an officially licensed series of prints for the original, 1959, sci-fi, horror, fantasy, suspense series, "The Twilight Zone."  The brain-child of Rod Serling, "The Twilight Zone" was one of TV's most successful series and is still beloved by fans today.  Dark Hall Mansion continues their ongoing "The Twilight Zone" print series with not one, but three, new prints by the Poster Posse.  They are tapping into the other-worldly talents of Patrick Connan, Orlando Arocena and Kaz Oomori and it is a match made in heaven.  Each member has given fans their take on one of "The Twilight Zone's" favorite episodes, "To Serve Man."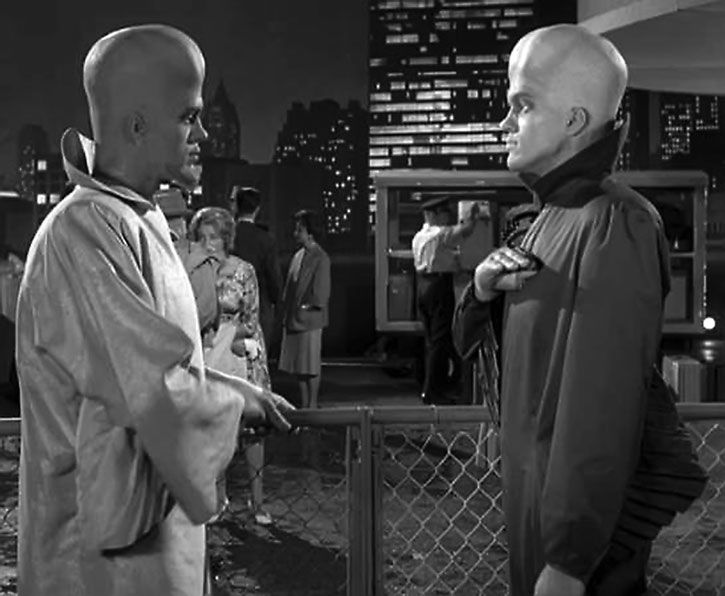 Originally broadcast on March 2, 1962, the story is based on the 1950 short story "To Serve Man", written by Damon Knight, which was featured in Galaxy Magazine, and is often on fan's list of top ten episodes for the series.  If we learned ANYTHING from this episode, it's beware of Kanamits bearing gifts and false promises.  Here is the official announcement from DHM.
Dark Hall Mansion is pleased to reveal three new, officially licensed, "The Twilight Zone", limited edition prints from artists, Patrick Connan, Orlando Arocena and Kaz Oomori and available HERE this Friday, May 20th at 12:30 PM – PST!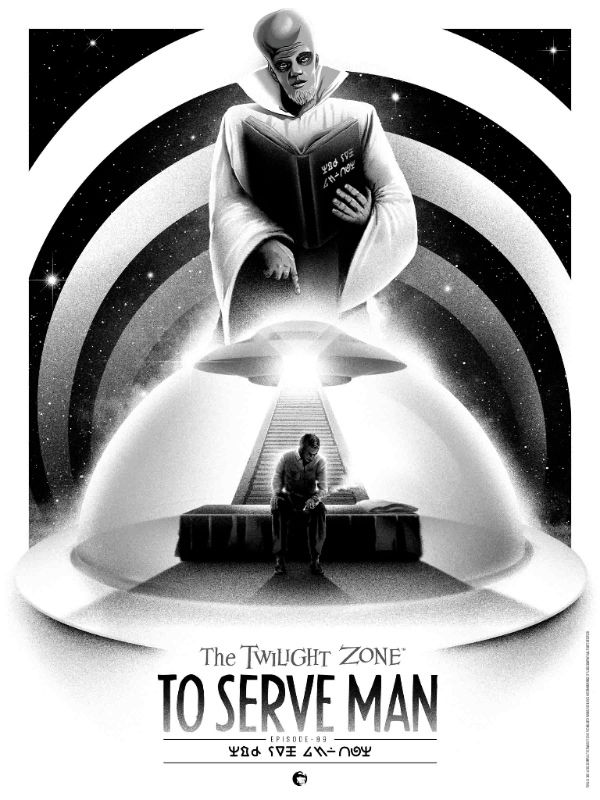 18″ X 24″
Giclee print
$65
Dark Hall Mansion, under license by CBS Consumer Products, will release three new official prints for "The Twilight Zone's" 1962 cold war era inflected episode, "To Serve Man," written by Rod Serling from a Damon Knight story which has Earth visited by Kanamit aliens offering to solve the world's ills via peace and prosperity for all, but, with a bit of a "Twilight Zone" twist by way of peaceful, and encouraged, interplanetary exchanges that soon find humankind on the menu for our not so benevolent visitors.
18″ X 24″
Giclee print
$65
DHM's "To Serve Man" fine art editions are strictly limited, giclee printed, and hand numbered.  Our "Twilight Zone" subscription holders will be notified to have an opportunity to pre-purchase with the balance of editions offered to all "Twilight Zone" fans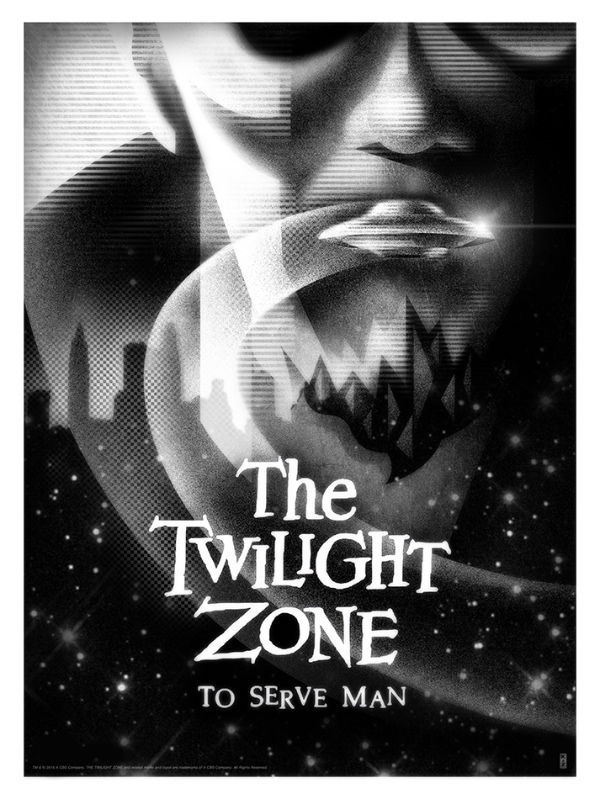 18″ X 24″
Giclee print
$65
"The Twilight Zone" limited edition print series is published by Dark Hall Mansion. "The Twilight Zone" is a registered trademark of CBS Entertainment.