"Your next breath may be your last…"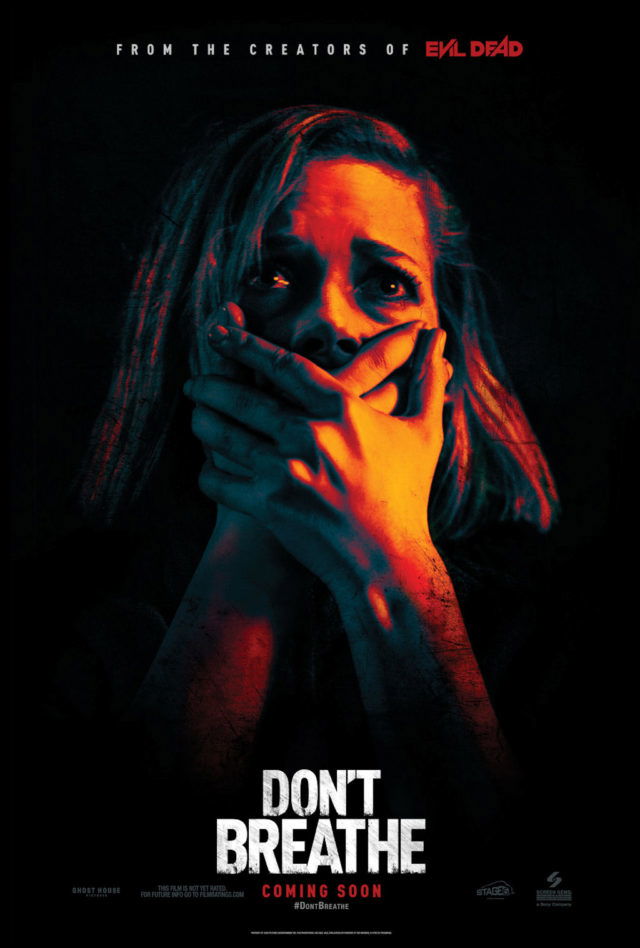 Earlier this year Sony Pictures released the edge of your seat, horror, suspense-thriller, "Don't Breathe."  Staring Stephen Lang, Dylan Minnette, Jane Levy, and Daniel Zovatto, this one literally left us holding our breath.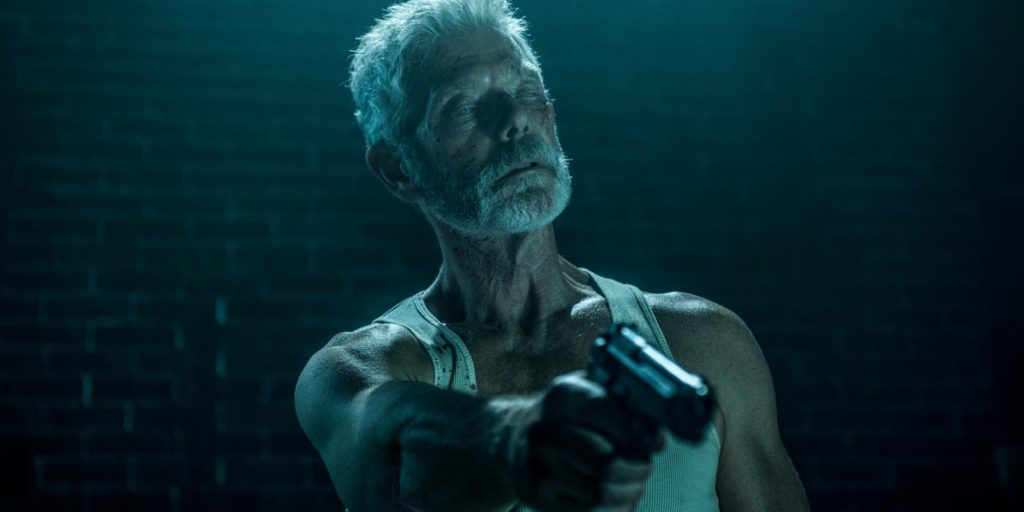 "Three friends plot to end their money woes by burglarizing the home of a blind recluse but the heist quickly goes awry when they discover that their target is concealing a horrifying secret — and that he isn't as harmless as they had thought."
If you are looking for the perfect, last minute gift, "Don't Breathe" is now available on DVD and Blu-ray.   The Poster Posse is officially collaborating with Sony Pictures Home Entertainment to help promote the release via their digital marketing campaign by creating our own posters celebrating the film.  This first image is by Salvador Anguiano.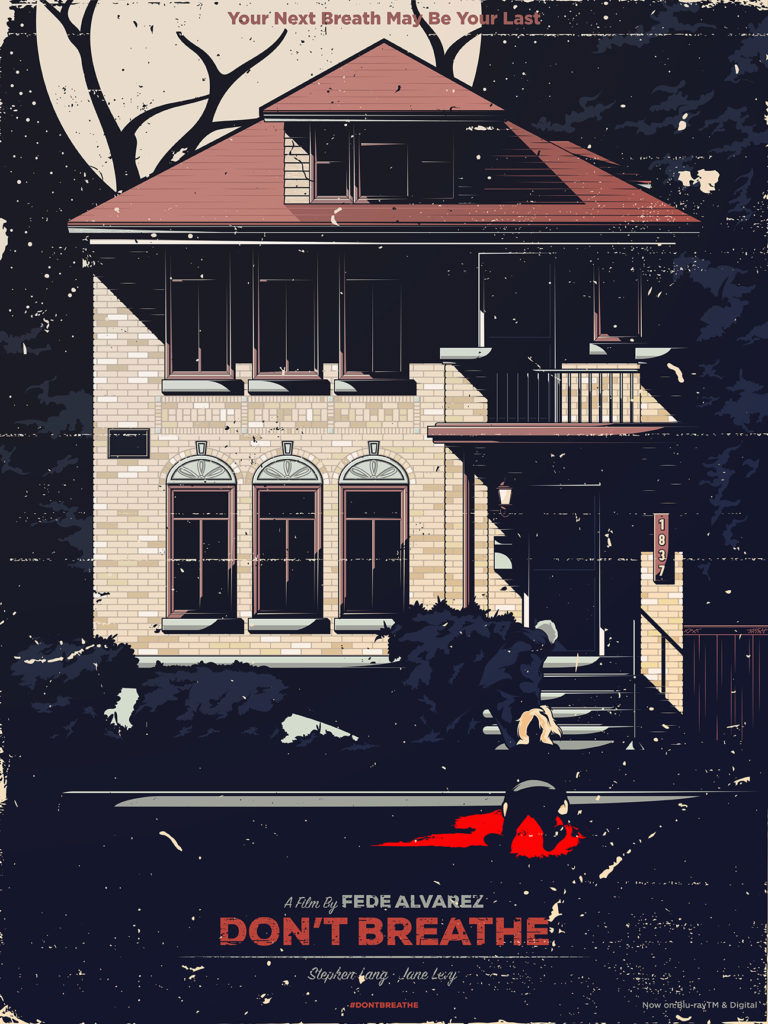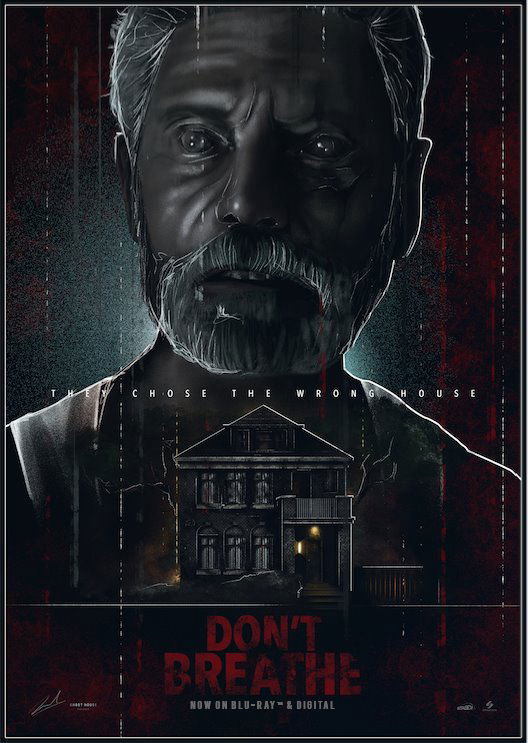 by Luke Butland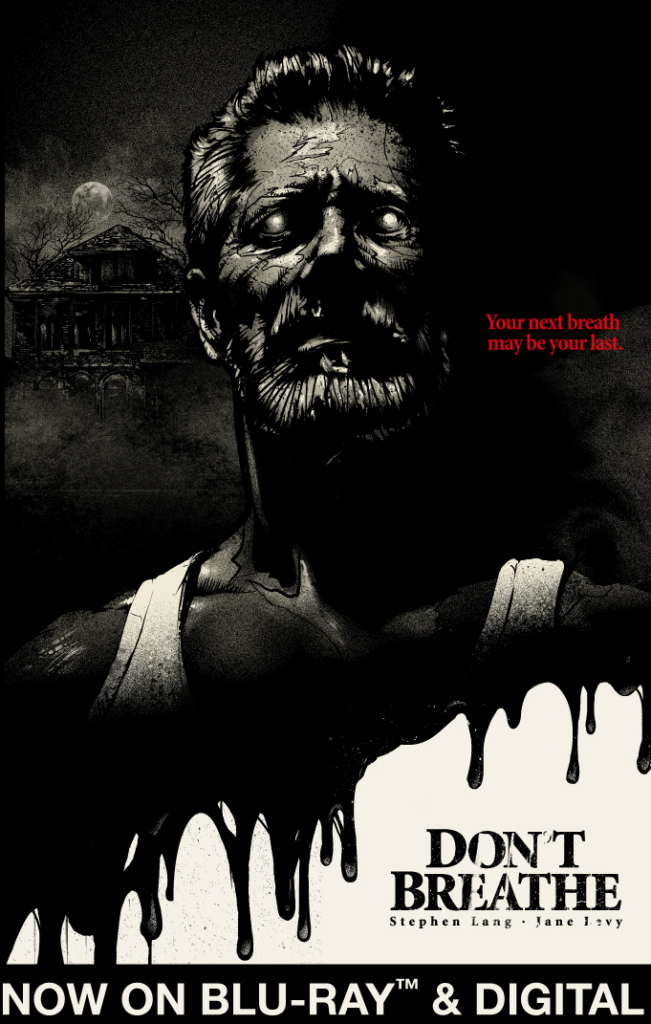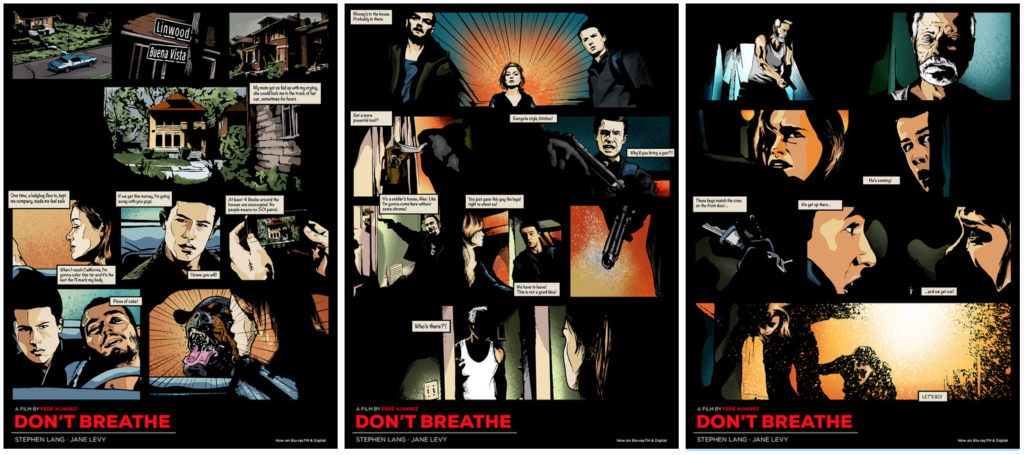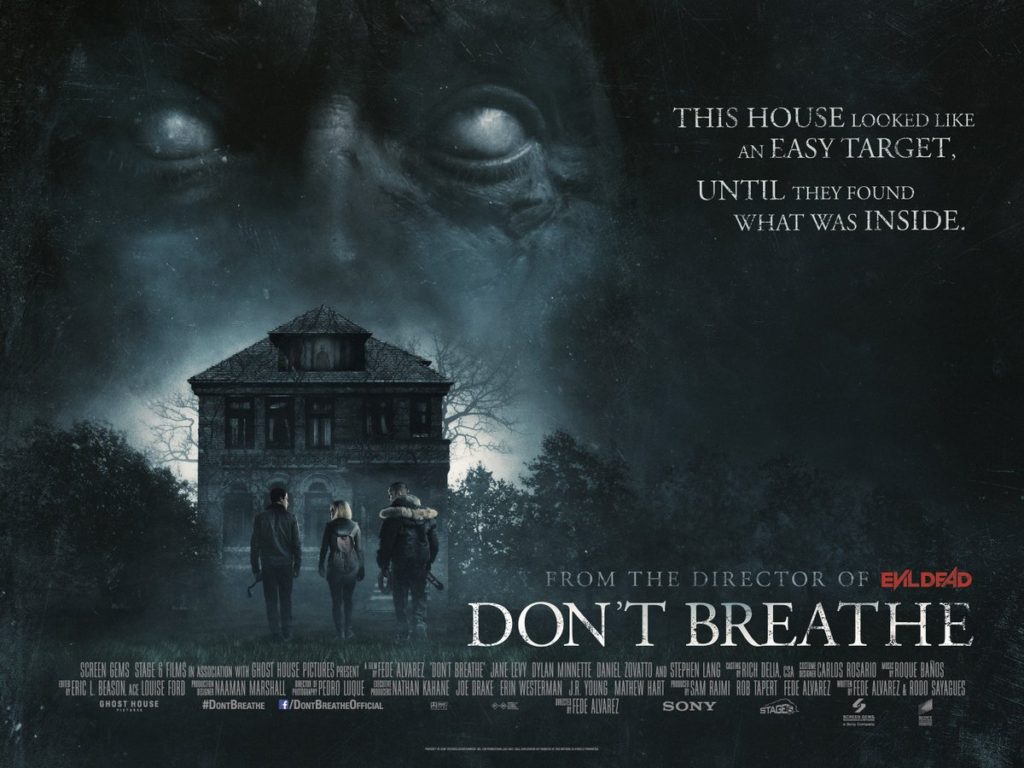 Save