It's almost here, it's almost here!  Disney Animation's next feature film, "Big Hero 6" is RIGHT around the corner, November 7th to be exact, and the Poster Posse has collaborated with the studio for a special project based off the soundtrack to the film.  Posse member Andy Fairhurst turned in a fantastic print to go along with the limited edition "Big Hero 6″ bundle that features the hit single, "Immortals" from Fall Out Boy.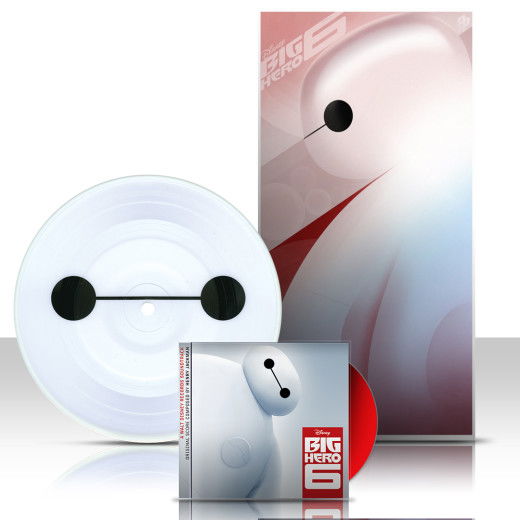 The bundle is available for preorder on the Disney Music Emporium site and is expected to be released on December 16th.  Here is what they have to say about it over on their site.
The limited edition Big Hero 6 bundle includes the soundtrack to the movie, a limited edition 7" Baymax vinyl of Fall Out Boy's "Immortals" plus a poster.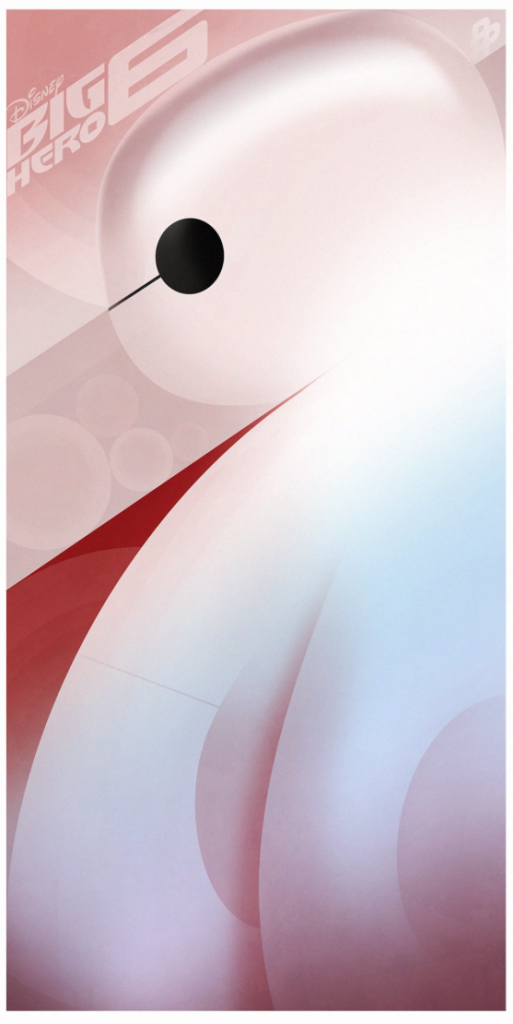 "Big Hero 6" by Andy Fairhurst
From Walt Disney Animation Studios, the team behind FROZEN and WRECK-IT-RALPH, comes BIG HERO 6, an action-packed comedy-adventure about the special bond that develops between Baymax (voice of Scott Adsit), a plus-sized inflatable robot, and prodigy Hiro Hamada (voice of Ryan Potter). When a devastating event befalls the city of San Fransokyo and catapults Hiro into the midst of danger, he turns to Baymax and his close friends adrenaline junkie Go Go Tomago (voice of Jamie Chung), neatnik Wasabi (voice of Damon Wayans Jr.), chemistry whiz Honey Lemon (voice of Genesis Rodriguez) and fanboy Fred (voice of T.J. Miller). Determined to uncover the mystery, Hiro transforms his friends into a band of high-tech heroes called 'Big Hero 6.'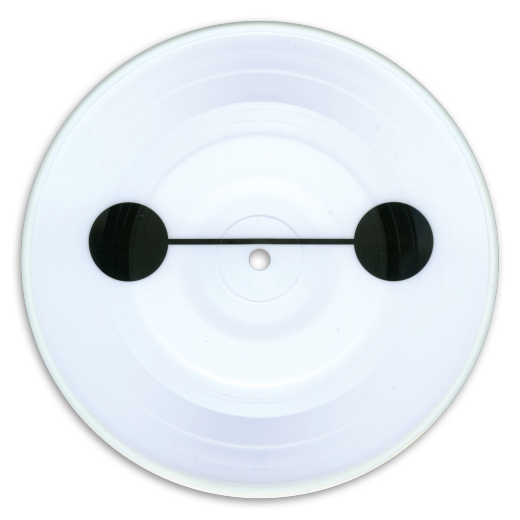 1. Immortals* Performed by Fall Out Boy
2. Hiro Hamada Score
3. Nerd School Score
4. Microbots Score
5. Tadashi Score
6. Inflatable Friend Score
7. Huggable Detective Score
8. The Masked Man Score
9. One of the Family Score
10. Upgrades Score
11. The Streets of San Fransokyo Score
12. To the Manor Born Score
13. So Much More Score
14. First Flight Score
15. Silent Sparrow Score
16. Family Reunion Score
17. Big Hero 6 Score
18. I Am Satisfied With My Care Score
19. Signs of Life Score
20. Reboot Score
Original Score Composed and Produced by Henry Jackman
*Produced by Butch Walker and Mixed by Jake Sinclair
So let's summarize, you get a great soundtrack, an uber-cool Baymax vinyl and a highly desirable poster from Posse member Andy Fairhurst!  What's not to love about THIS?!  CLICK HERE to preorder your copy today.  Be sure to follow Andy Fairhurst on TWITTER to hear about upcoming releases and check out his OFFICIAL WEBSITE to see more of his sensational art.