This September, Warner Bros. Pictures and Director Andy Muschietti have adapted the brilliant, brutal, gory, disturbing book by prolific author Stephen King, "IT," to the big screen.  This R-rated horror film stars: Bill Skarsgard, Jaeden Lieberher, Jeremy Ray Raylor, Sophia Lillis, Finn Wolfhard, Wyatt Oleff, Chosen Jacobs, Jack Dylan Grazer, Nicholas Hamilton, and Jackson Robert Scott and hits theaters on September 8th.  The Poster Posse officially collaborated with Warner Bros. Pictures to help promote the theatrical release by creating 5 images along with an animated process video that were shown exclusively on social media by AMC Theaters, Fandango, iHorror and ComingSoon.net.
One more thing to note, we actually hyperventilated when we saw that author Stephen King shared Jeremy Pailler's video on his personal Facebook page. (Thank you SIR! We are truly HONORED!)
Here is a look at all the work we turned in.  If you have a project that requires art, give our agency a call.  We have 44 gifted, passionate artists from all over the world ready to collaborate and create outstanding art for digital marketing campaigns, gig posters, events, books, album covers etc.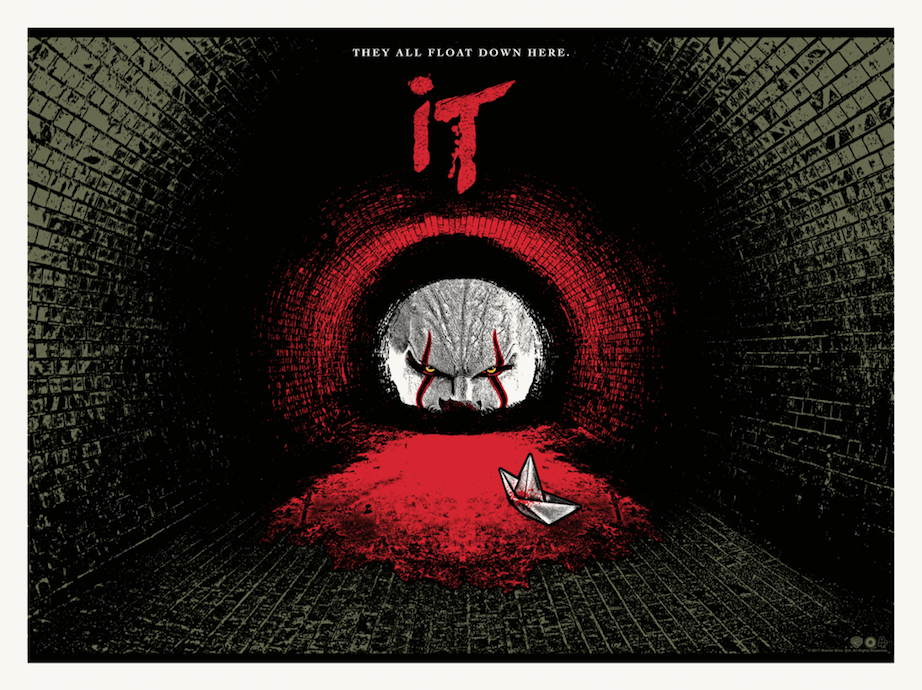 by Chris Garofalo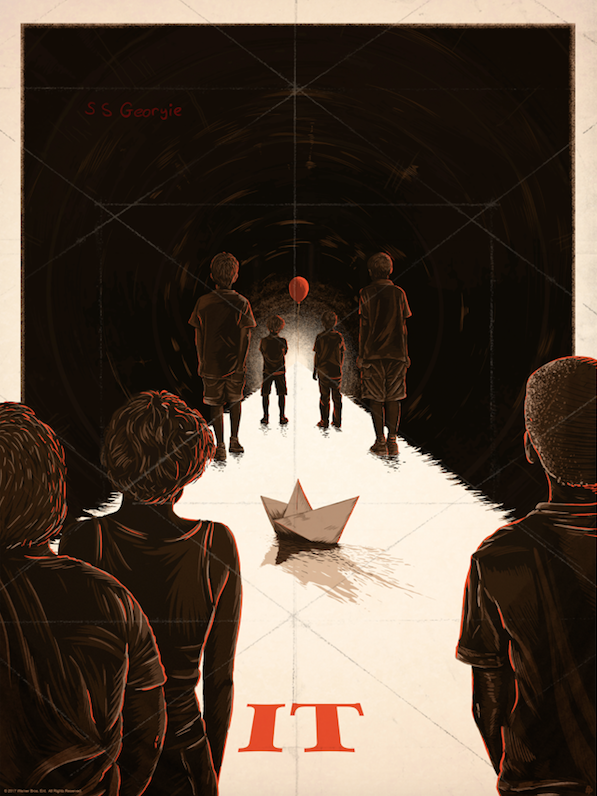 by Doaly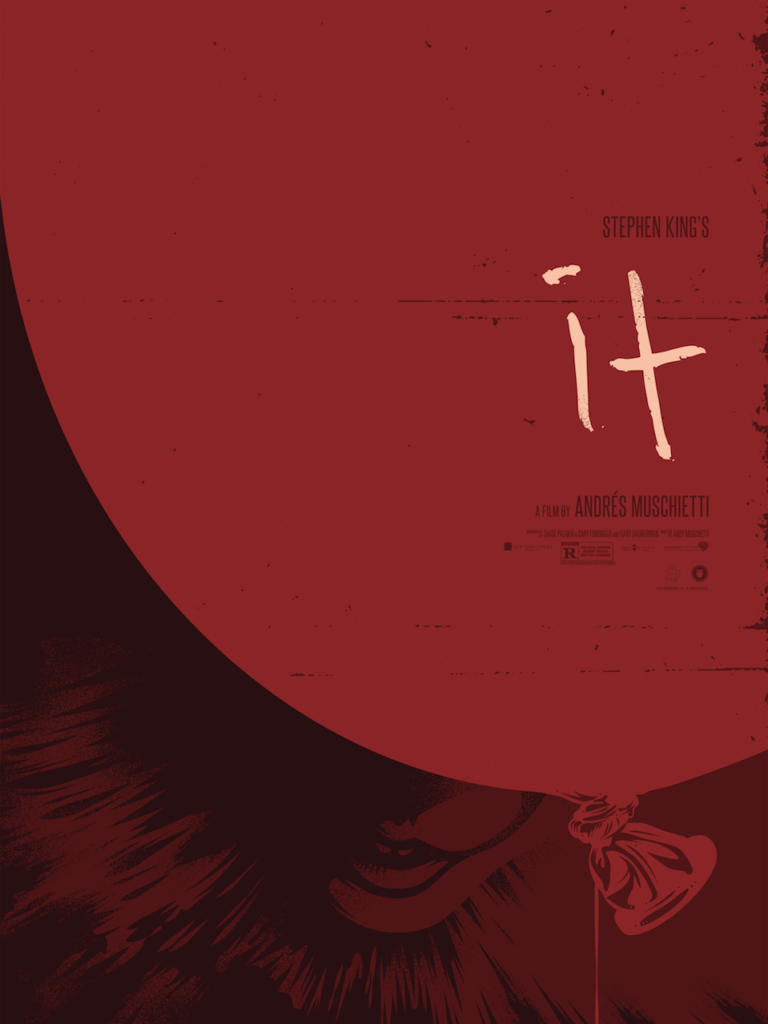 by Thomas Walker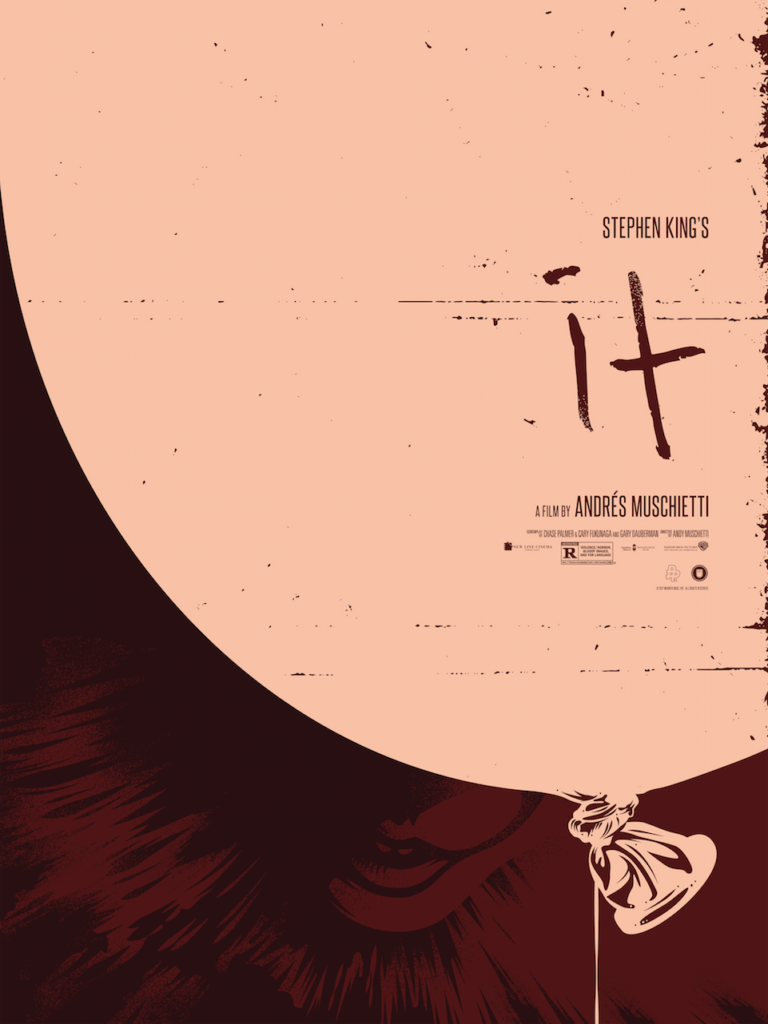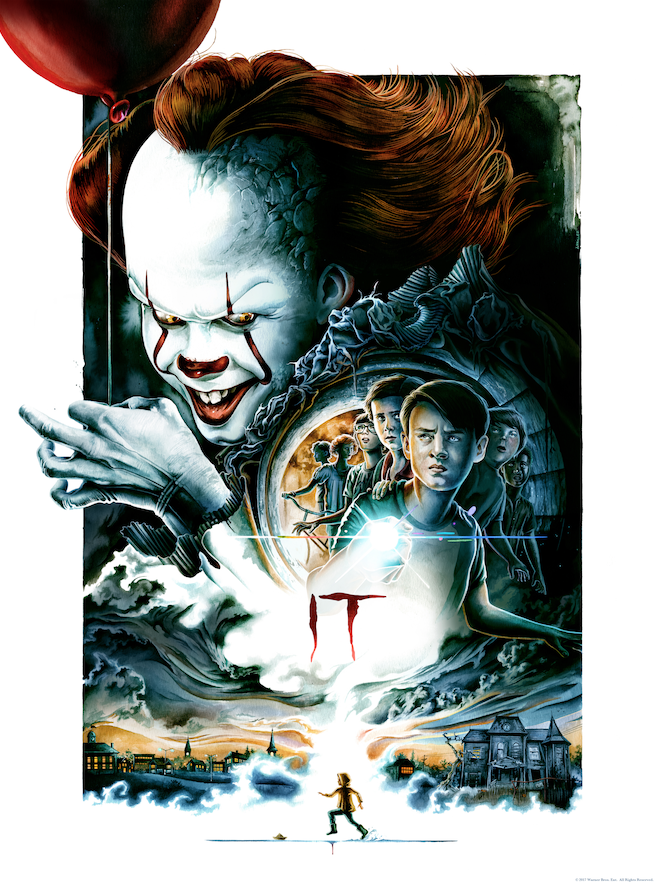 by Jeremy Pailler
These posters will also be on display at Gallery 1988 in Los Angeles.  The exhibit, "The IT Art Gallery" will be open from August 31 – September 3rd.  Here's the announcement for the exhibit.  If you like your nightmares filled with disturbing, shape-shifting clowns…..then this is the spot to be.  Just make sure you book an appointment with your therapist after you go to the exhibit.