It's hard to image it's been 17 years since Hugh Jackman first unsheathed his adamantium claws.  Just like the comics, Jackman showed us the vicious as well as the tormented side of the character.  From Bryan Singer's "X-Men" in 2000 to James Mangold's epic "Logan" which is crushing it in theaters now, we've bought into Jackman as Wolverine, hook, line and sinker and it's almost unfathomable to imagine anyone else taking over the role.  We were thrilled when 20th Century Fox reached out to commission two pieces that pay homage to the character from over the years and to hype the new film.  Here is a look at the two images we submitted by Poster Posse Pros, Andy Fairhurst and Rich Davies.
by Andy Fairhurst
In the near future, a weary Logan cares for an ailing Professor X in a hideout on the Mexican border. But Logan's attempts to hide from the world and his legacy are up-ended when a young mutant arrives, being pursued by dark forces.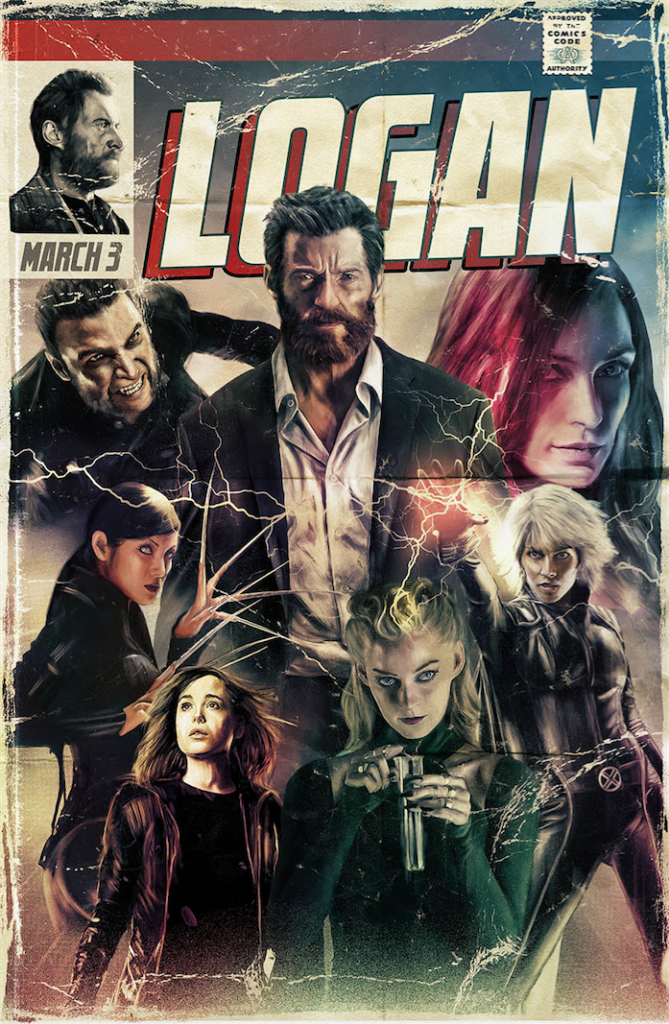 by Rich Davies
Thank you Hugh for embracing this incredible character with passion for the past 17 years.  Your last outing is most certainly your most memorable and there is no better way to go out than on top.  "Logan" is in theaters now, is directed by James Mangold and stars: Hugh Jackman, Patrick Stewart, Richard E. Grant, Boyd Holbrook, Stephen Merchant and the supremely talented Dafne Keen.   Check out this great scene from the film narrated by director James Mangold, courtesy of the New York Times.