"All characters and events in this show—even those based on real people—are entirely fictional. All celebrity voices are impersonated…..poorly. The following program contains coarse language and due to its content it should not be viewed by anyone."
Trey Parker and Matt Stone created South Park back in 1992 ever since then they have been equal opportunity offenders by mocking and satirizing religion, politics, sex, holidays, race, ufo's, and that's just the beginning.
Fans love the crude, obnoxious, self-consumed, oblivious youngsters, Stan, Kyle, Eric and Kenny as well as the slew of supporting and reoccurring cast.  South Park is the third longest running animated series in the United States following The Simpsons and Arthur and we hope that it never stops.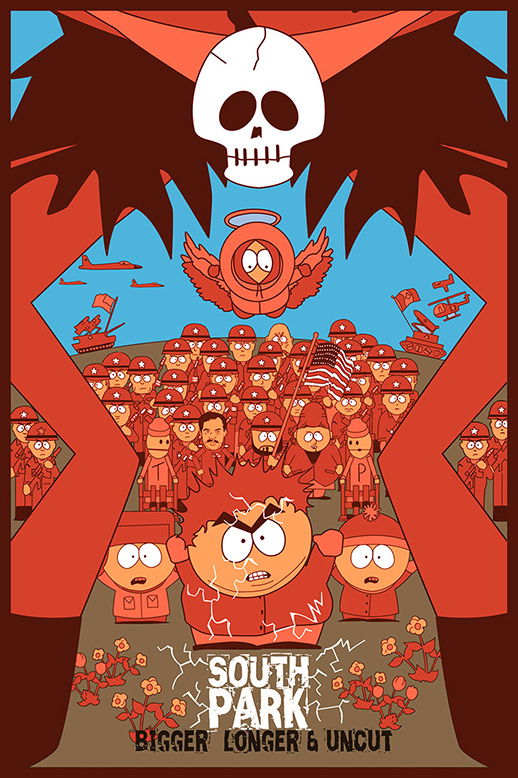 Concept Sketch #1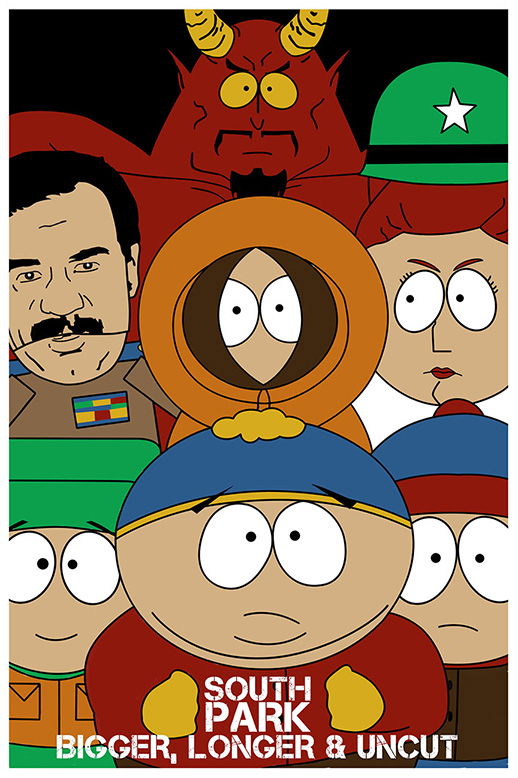 Concept Sketch #2
Recently, Stephen Sampson, AKA The Dark Inker, was commissioned to do a poster for the feature-length, theatrical film, South Park: Bigger, Longer and Uncut.  Stephen admits that he was a little daunted by the project but after seeing his poster, I'd say he nailed it.  Here is what he had to say about the project.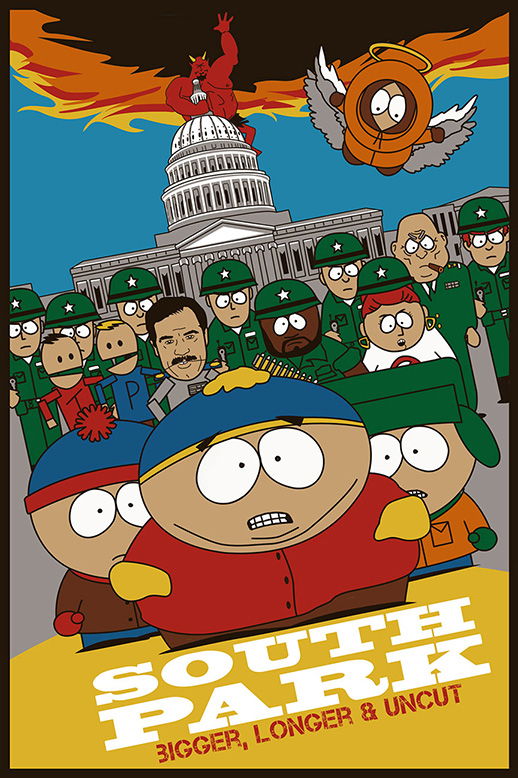 Concept Sketch #3
When i was first contacted by Jeffrey about taking on this commission I really wasn't sure I was the right artist for this project.  Not because I don't like South Park, because I do!! It was more to do with the style.  But Jeffrey is such a cool guy and after having a chat I thought this would be something different to try and it could be a fun project.
Detail shot of final image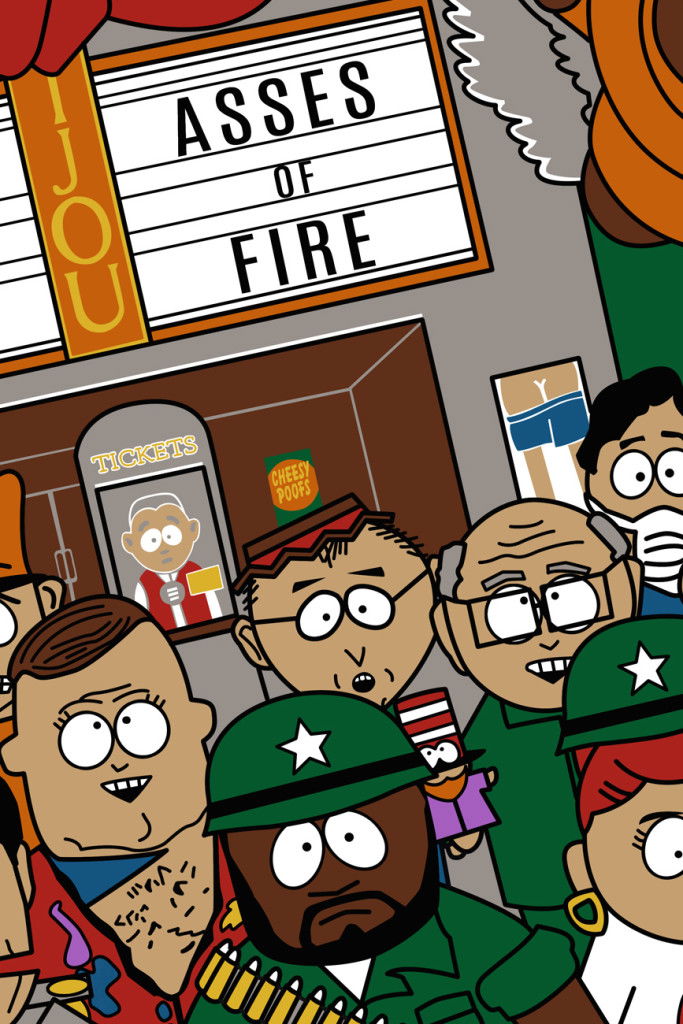 Detail shot of final image
After producing a few concept sketches and getting some good feedback from the group ,it really was smooth going on the final design, plus having the luxury of 11 colours was a massive bonus!!! We also managed to get a few fun Easter eggs into the design!  So in the end it was great to try something a little different, a really fun project and a big thanks to Jeffrey and the group for putting there faith in me! – Stephen Sampson.
Stephen managed to include a plethora of the film's most memorable characters and the final image is pretty fantastic.  Take a look and try to find all the Easter Eggs he teased.
Final Version