Another member of the Posse is doing a giveaway for his fans and this time it comes all the way from the U.K.  The Dark Inker, AKA Stephen Sampson, wants to say thank you to his fans for the 1000+ likes on his Facebook Page. Here is a little background on this talented bloke from his OFFICIAL WEBSITE.  Born in London UK now living and working in Brighton UK.  For a number of years I've been lucky enough to work in the entertainment industries as an illustrator/concept artist. The clients and companies I have done work for is long and varied. From 2000AD, Marvel Comics, ComX, Ilex Press Ltd, Ballistic Publishing to Nintendo Magazine, Disney Interactive, Sony, Boss Alien a Natural Motion Studio. Being able to earn a living as an artist is beyond my wildest dreams, because being an artist has always been so much more than just earning a living, it's a massive part of who I am. It's what makes me tick plus all the lovely people that encourage and support me and the world of wonders that produces no end of inspiration.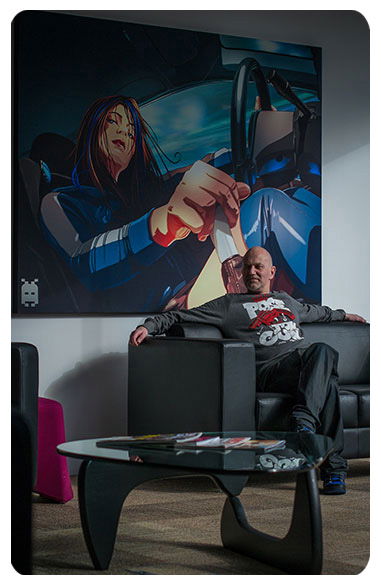 Here is a look at the two pieces the lucky winner will get along with some words from Stephen about the giveaway.
The DARK INKER 1000+ GIVE AWAY is my small way of saying thank you to all the folks that have followed, liked or just pasted by on my Dark Inker FaceBook page. It's been a great year made extra special by being asked to join the Posse! With Don and Rebecca at the helm, an amazing bunch of super talented and genuine artists,something that's a true honor to be a small part of.  I thought the Link print would be a good one to give away as who doesn't love Zelda plus the metallic inks look cool on the print.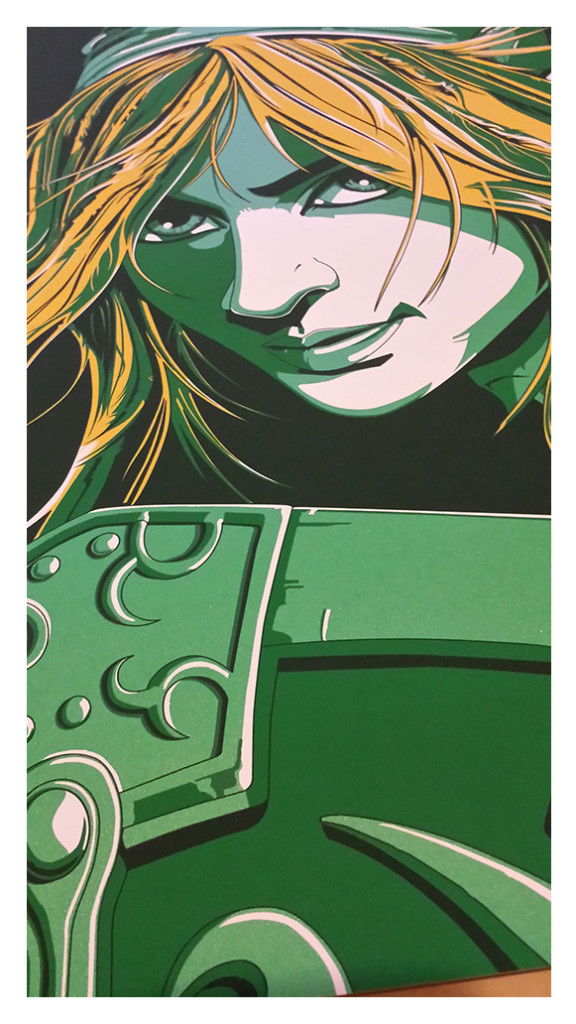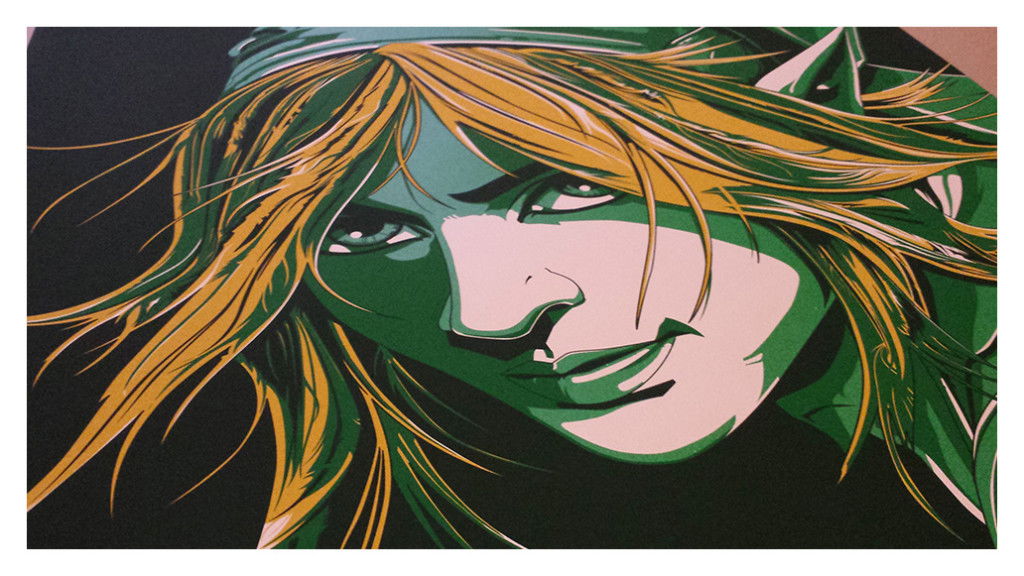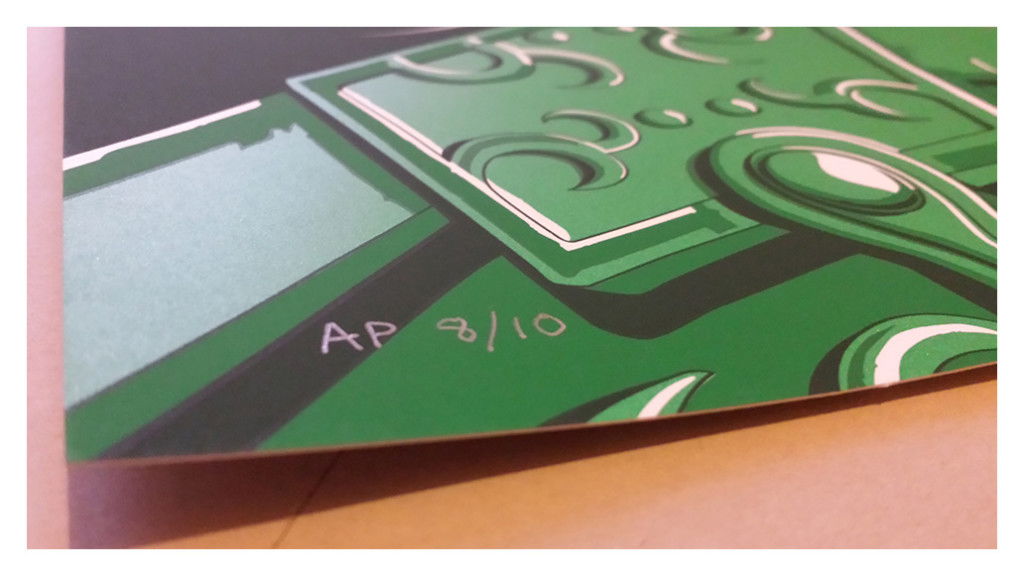 The reason for doing Rocket from GOTG as a sketch where two fold, for me the GOTG movie was a high light of the year and the best from Marvel so far. Also the Poster Posse GOTG project was my first as a new member and was an unbelievable introduction to life in the Posse. The project was a massive success, with both James Gunn and Marvel taking the tribute to heart and supporting across all social networks! I also have a soft spot for Rocket so I knew it would be fun to do the sketch!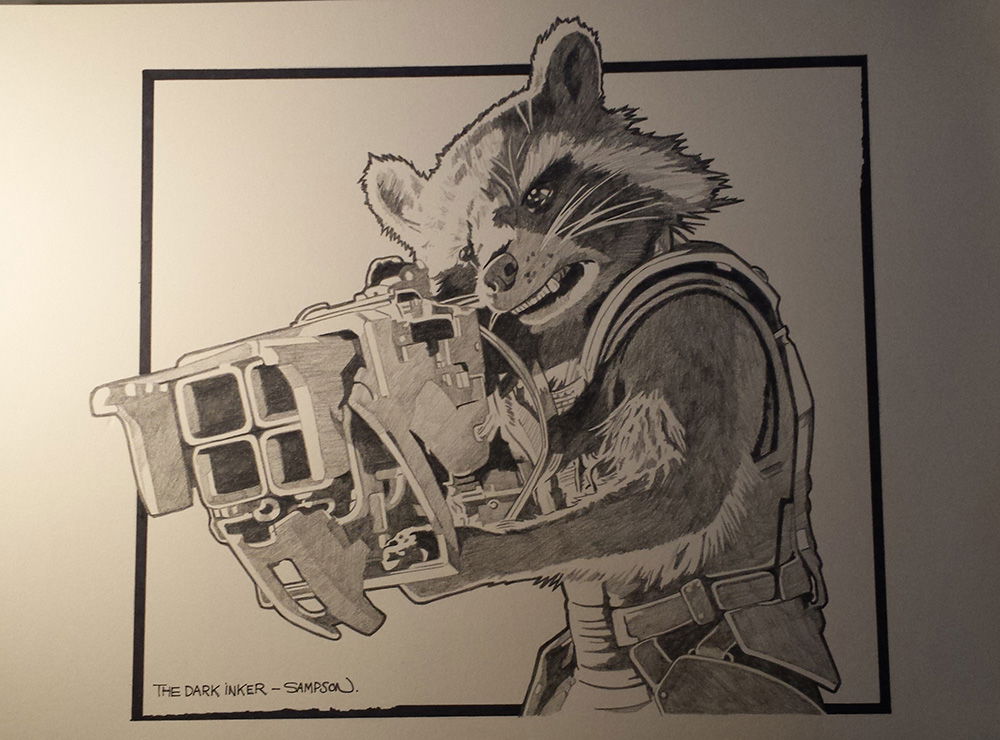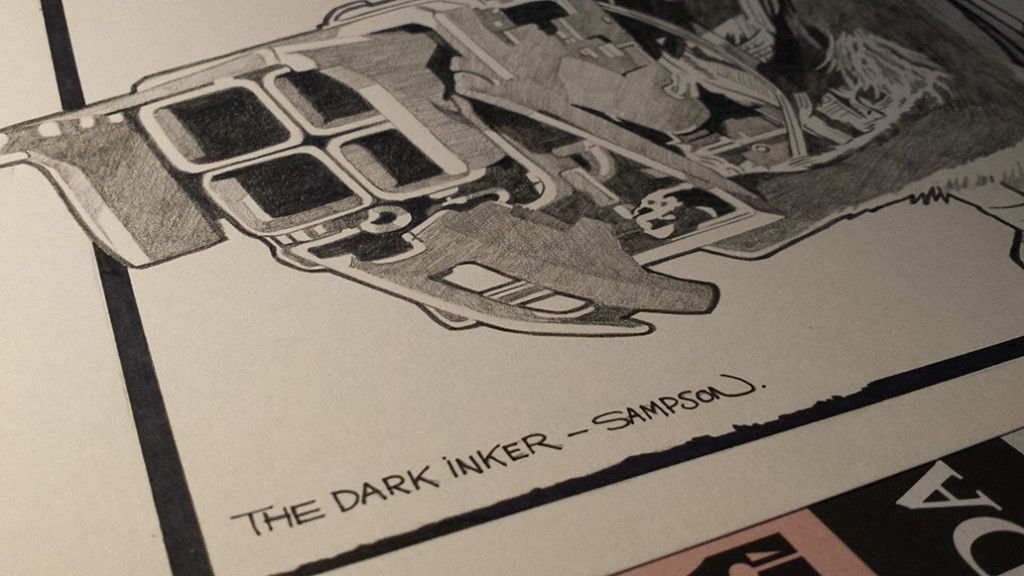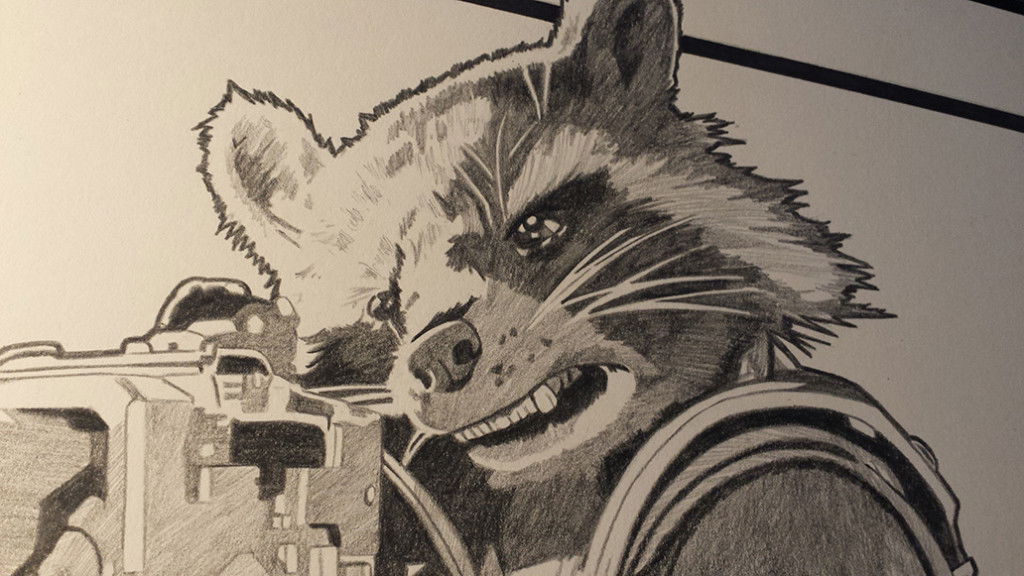 To be in with a chance of winning the print and the sketch all you need to do is Like or Share the Pinned Post INKER 1000+ GIVE AWAY!!! on my Facebook page.  You have until Friday 9th January 2015 when I will randomly pick a winner!!  Best of luck to all that take part and BIG love and thanks for all the support and engorgement!!  I truly do really appreciate it!!
Needless to say we love both pieces and we are already insanely jealous of whomever wins.  If you DON'T win you can purchase his ZELDA print HERE.  Of course this doesn't get you the amazing Rocket sketch but it should help ease the pain at least a little.