When you think of dream projects for a creative, you have certain clients on your wish list like: Disney, Pixar, Adobe, Nike, Time, and many others.  ONE that is probably on EVERYONE's list is NASA so you can only imagine the excitement Stephen Sampson, aka The Dark Inker, felt when they hit him up to collaborate on a new project earlier this year.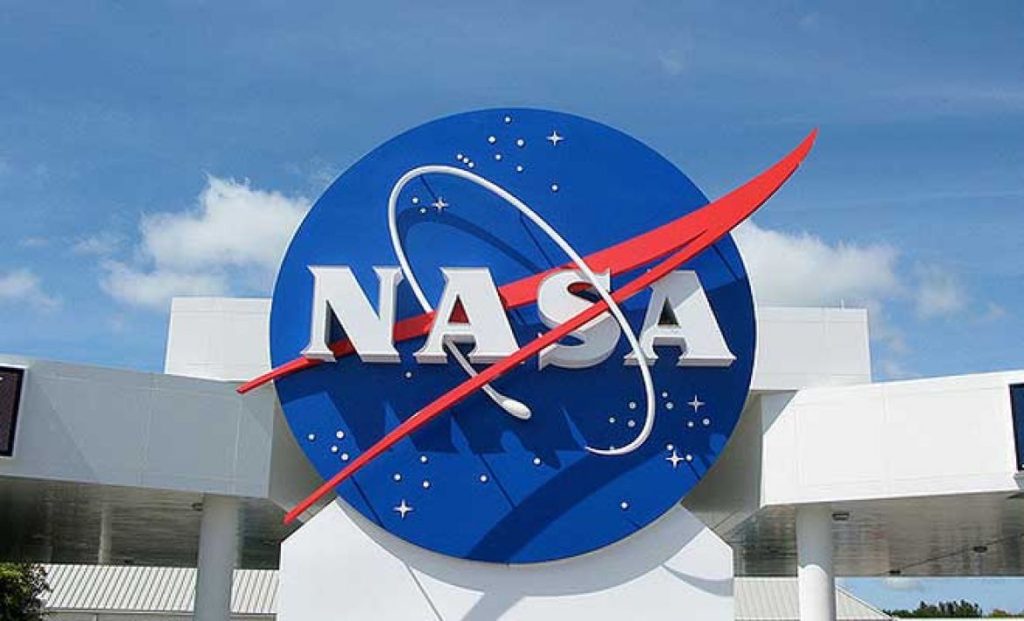 Stephen was tasked to come up with some captivating art for the outside of their Robotics Alliance Project, mobile machine shop.  We asked the project lead a few questions about the project and here is what he had to say:
– Tell us about the Robotics Alliance Project mobile machine shop.
I worked with Billy Mamakos [Design Interface, Inc.] to design and build a specialized 36' gooseneck trailer.  Inside the trailer is a complete manual machine shop. It has a full size, custom mill built by Wells-Index and a full size lathe built by South Bend. The trailer contains a full complement of machining and welding equipment and boasts a 20 kilowatt diesel generator with enough fuel to run the shop for approximately 30 hours.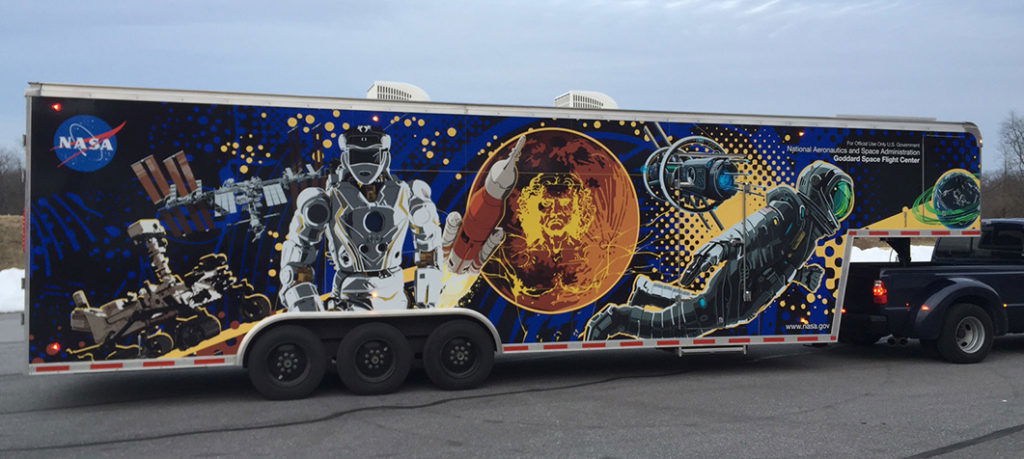 – Tell us about the creative process for these images/ project.  Where there specific things that had to be incorporated to the overall piece or was Stephen given a "long leash of creativity."
Obviously, there is a gargantuan catalog of NASA subject matter from which to select. We had to be very selective in order to maintain continuity. Stephen and I worked back and forth to weave various milestones in NASA's history, as well as some futuristic imagery, onto the underling thematic framework. The effort was filled with an evolution of lots of ideas and iterations. These were then refined to work with the limitations of the canvas (trailer) and the required official NASA logos and verbiage. Working with Stephen on this project has been one of the highlights of my career at NASA. Stephen truly captured NASA's spirit of exploration and discovery.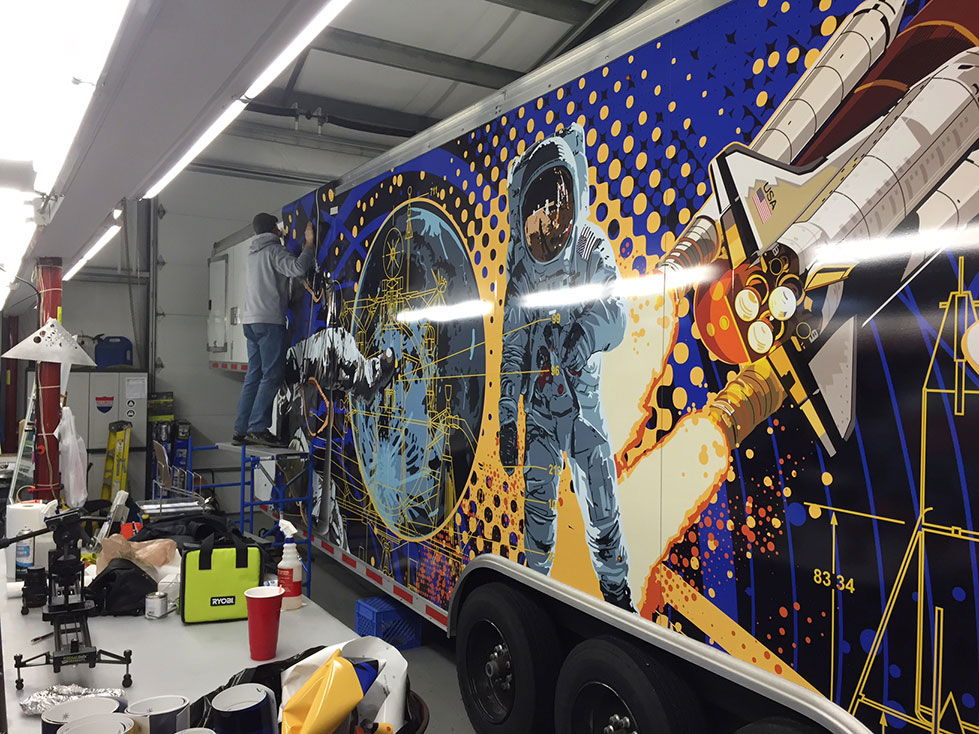 – How long did you guys work on this, start to finish?
Both Stephen and I have busy schedules so we had to dovetail the project into our normal work duties. We started in October 2015 and delivered art files to vinyl wrap company, Absolute Perfection, Inc. in February 2016.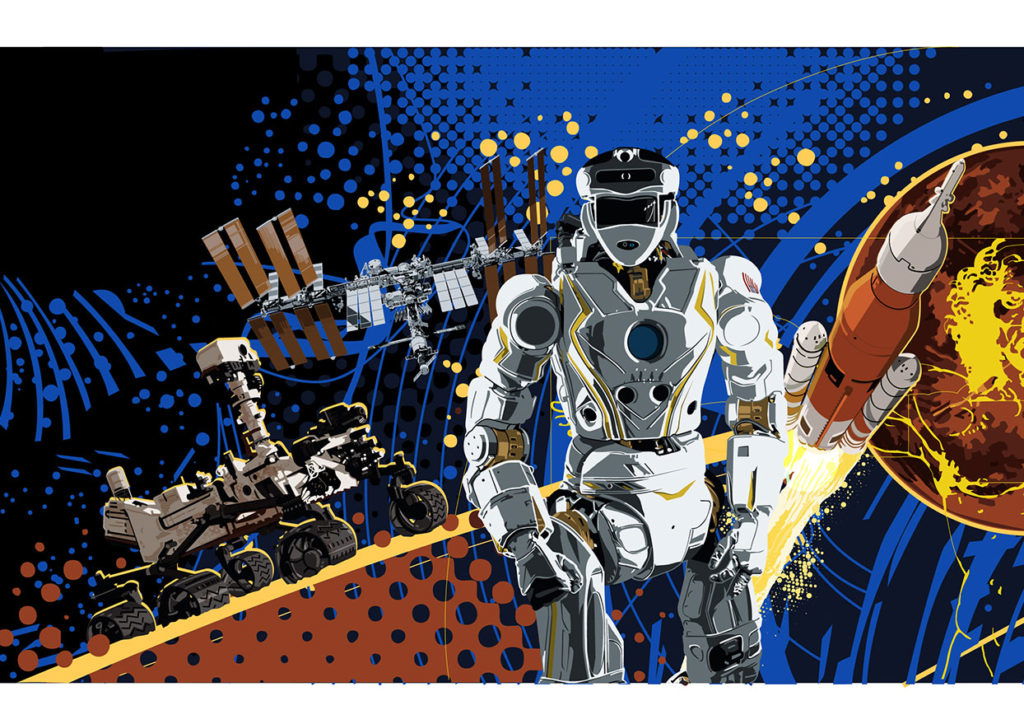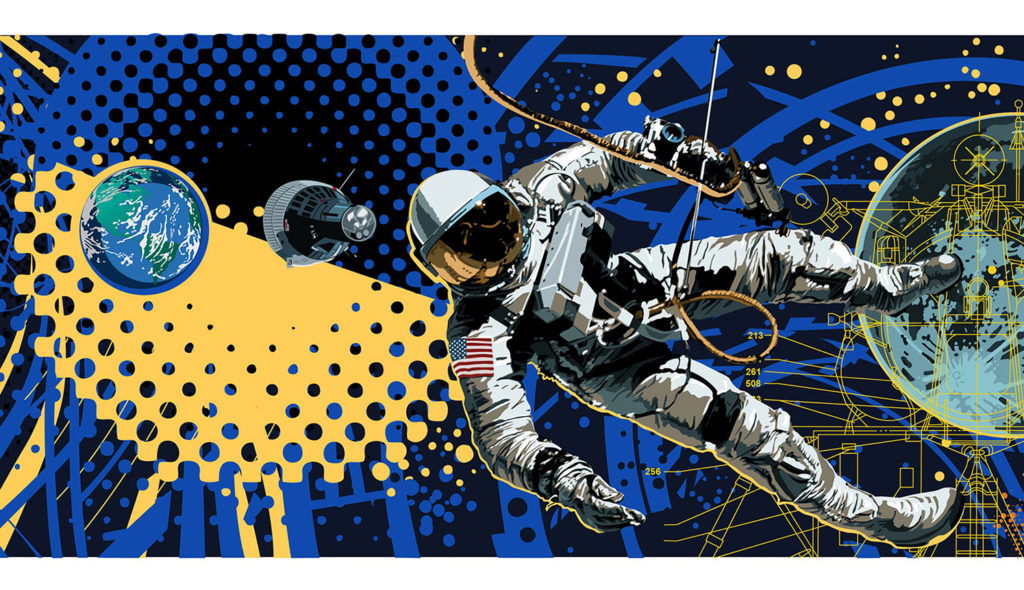 – Where will folks be able to see this magnificent piece of rolling art and science?
The trailer is stationed at NASA Goddard Space Flight Center in Greenbelt, MD. We utilize the trailer to support many great NASA public affairs events and activities. (i.e. Maker Faire Silver Spring) In addition, we deploy the shop and crew to support FIRST Robotics competitions. These are just a few of the opportunities for the public to see the trailer's art. We worked the composition primarily for the trailer layout, however, a secondary goal was to utilize the art in a poster format. The work Stephen accomplished is simply amazing. It is truly a masterpiece.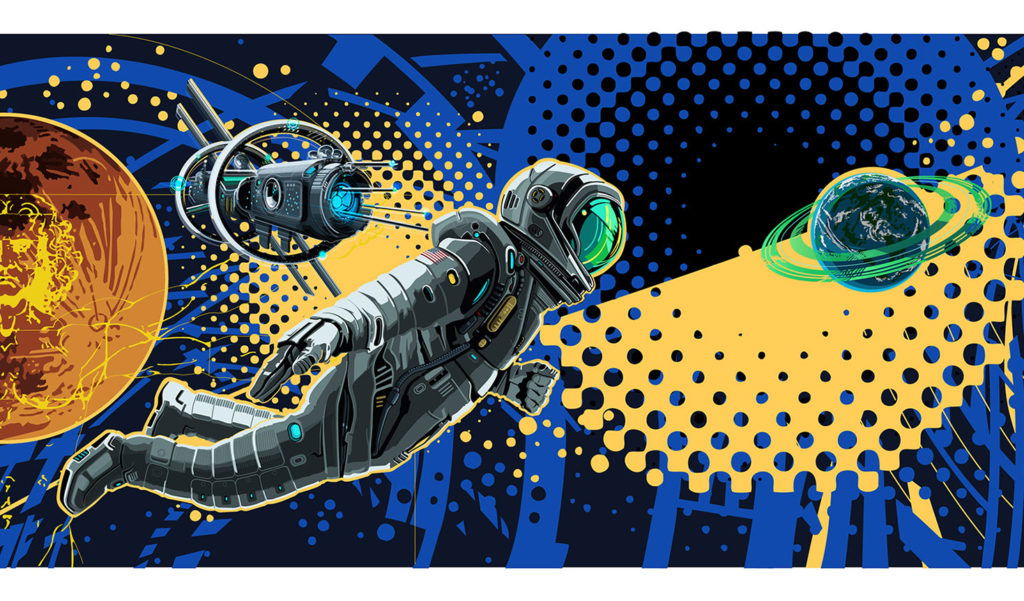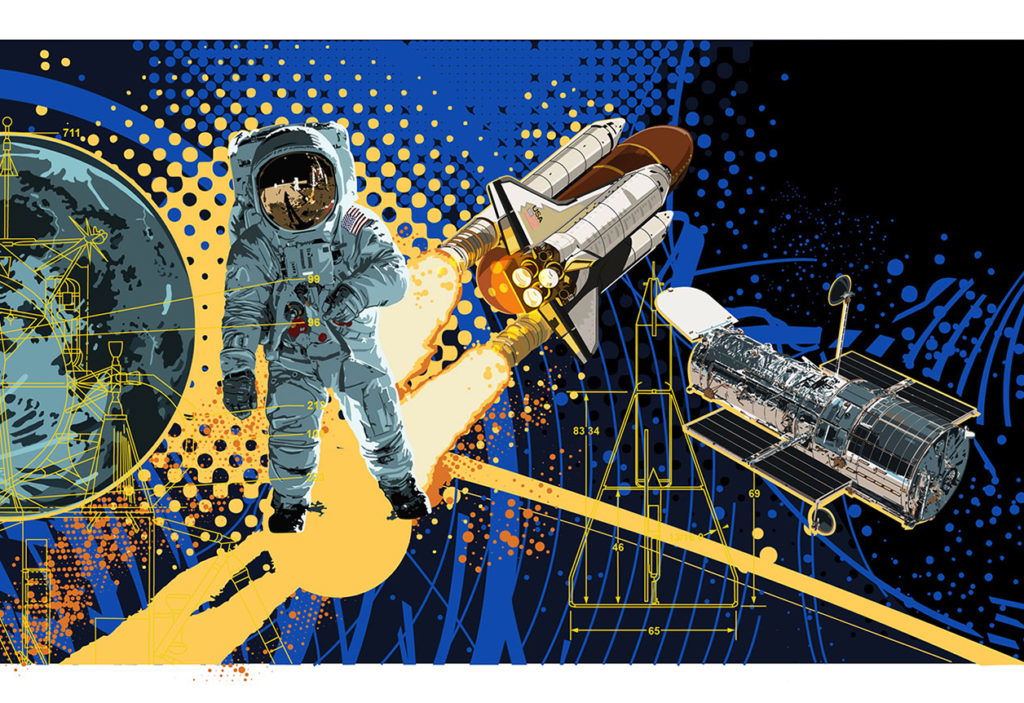 Be sure to follow Stephen on TWITTER for updates on new projects and follow him on BEHANCE to see more of his incredible portfolio.