The folks over at Talenthouse Art Works are collaborating with 20th Century Fox on a contest to design a limited edition poster for the upcoming action-spy flick, "Kingsman: The Secret Service."   Here is the official brief and description of the film.  20th Century Fox is inviting artists, designers and illustrators around the world to create a one-of-a-kind movie poster for the upcoming film Kingsman: The Secret Service.
 One exemplary artist, as selected by Director Matthew Vaughn, will receive $3,000. Their design will be featured across the movie's official channels and they will receive a large scale printed copy of their poster.
Kingsman: The Secret Service is a reinvention of the spy movie that will subvert your expectations of the genre. It's an outrageous, rip-roaring action movie that is pure, unadulterated fun. If Tarantino did Bond, this would be it.  Based upon the acclaimed comic book and directed by Matthew Vaughn (Kick Ass, X-Men First Class), Kingsman: The Secret Service tells the story of a super-secret spy organization that recruits an unrefined but promising street kid into the agency¹s ultra-competitive training program just as a global threat emerges from a twisted tech genius.
Itching to get things started in 2015, three members of the Poster Posse have accepted this challenge and turned in some impressive work.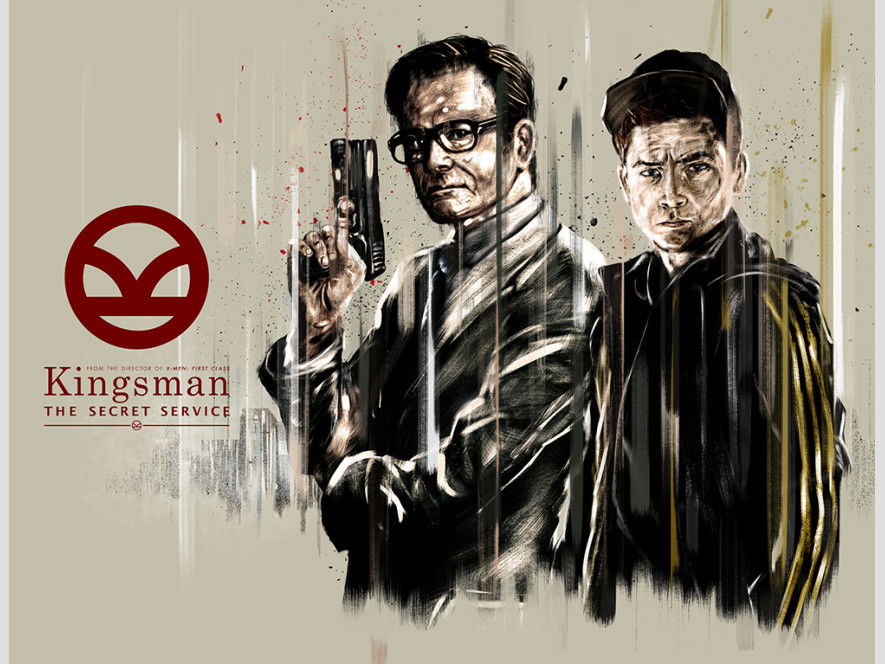 "A fun Digital Illustration focusing on the two leads of the film Eggsy and Harry, hope you guys like it !!" – Matt Needle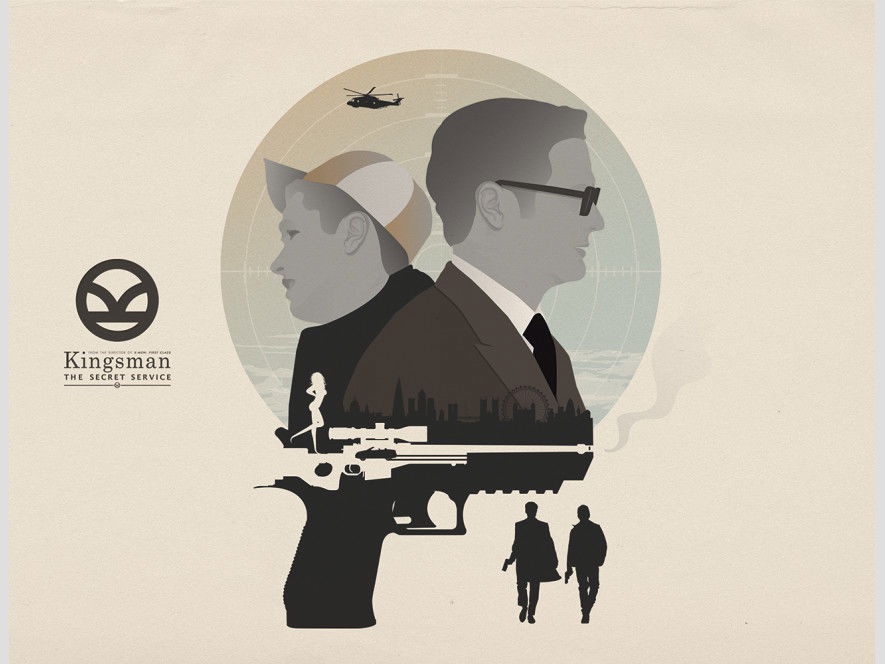 "A tribute to the fantastic new film by Matthew Vaughn based upon on his awesome comic book created with Mark Millar and Dave Gibbons. My print is a modern minimalist take upon a classic action/espionage posters from the 60s/70s. ive limited the colour pallete to match the prestige colours (gold, silver) used within the Kingsman society branding/colour schemes within the film." – Matt Needle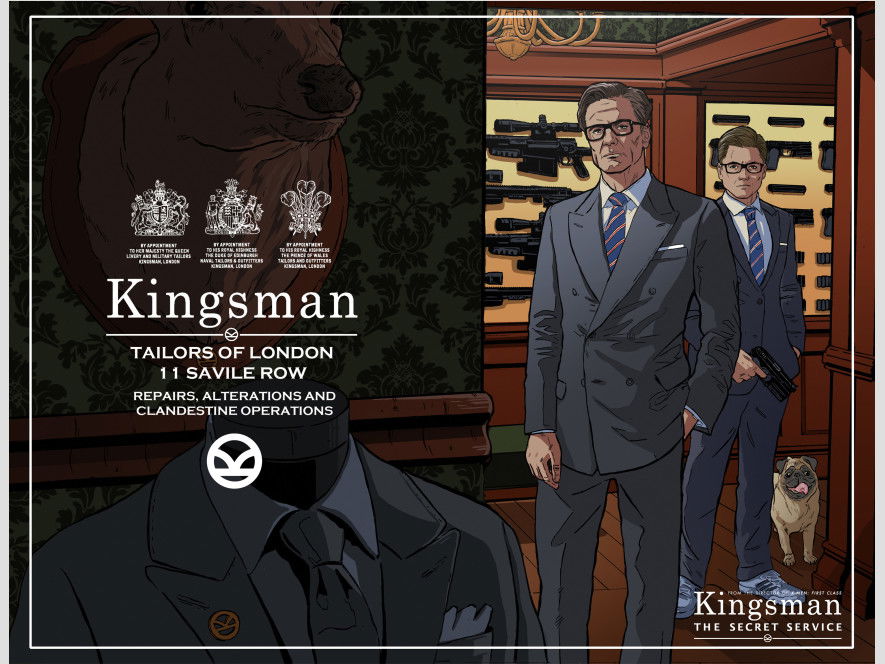 For this illustration I tried to emulate the advertisements of Savile Row tailors with a subtle inclusion of spy elements from the film (and a pug). – Laurie Greasley
CLICK HERE
to see all the entries and follow  The voting ends: January 23, 2015 at 10:00 AM PST and the winner will be announced on January 26, 2015.  
Follow Talenthouse on TWITTER
for the announcement later this month.