"Congratulations San Francisco, you've ruined pizza!"
On June 19th Pixar bestows a gift unto the masses. The dynamic duo of Pete Docter and Jonas Rivera are back with an all new animated feature that gives you a look at the voices inside your head with "Inside Out."  The Poster Posse was thrilled when we were asked to collaborate on this project.  Pixar's legacy of excellence over the last 29 years is legendary with films like Toy Story, Cars, Finding Nemo, The Incredibles, Wall-E, Up and many more that changed the way we look at animation.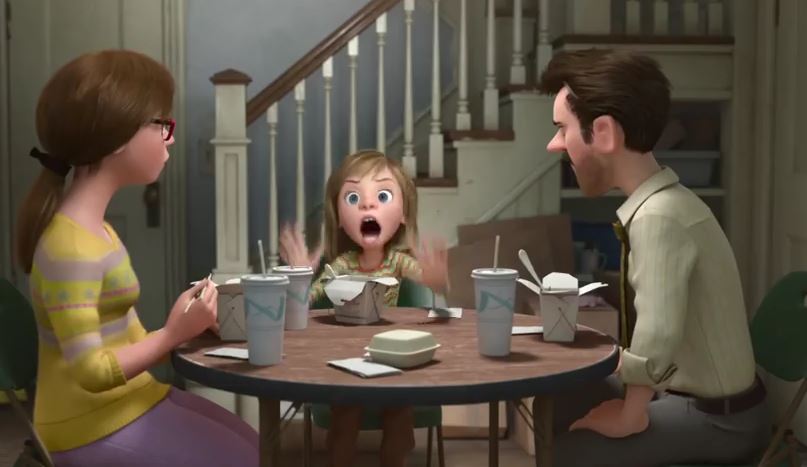 Like all of its predecessors, "Inside Out" starts with an amazing story and instantly engages the audience, young and old, with lovable characters who are on a mission unlike any other.  This film is a must-see for the family and don't be surprised if it brings in the highly desirable golden statue for best animated feature.
Today we are releasing the first images from our collaboration with Pixar for the next film that will touch all five of your emotions in a way you never saw coming.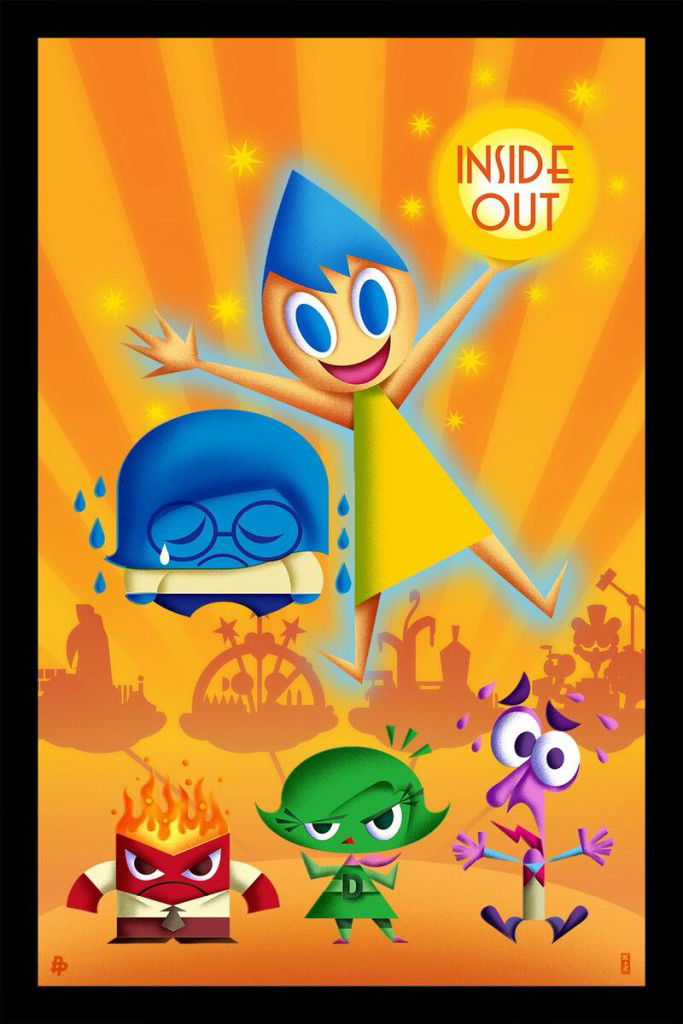 By Kaz Oomori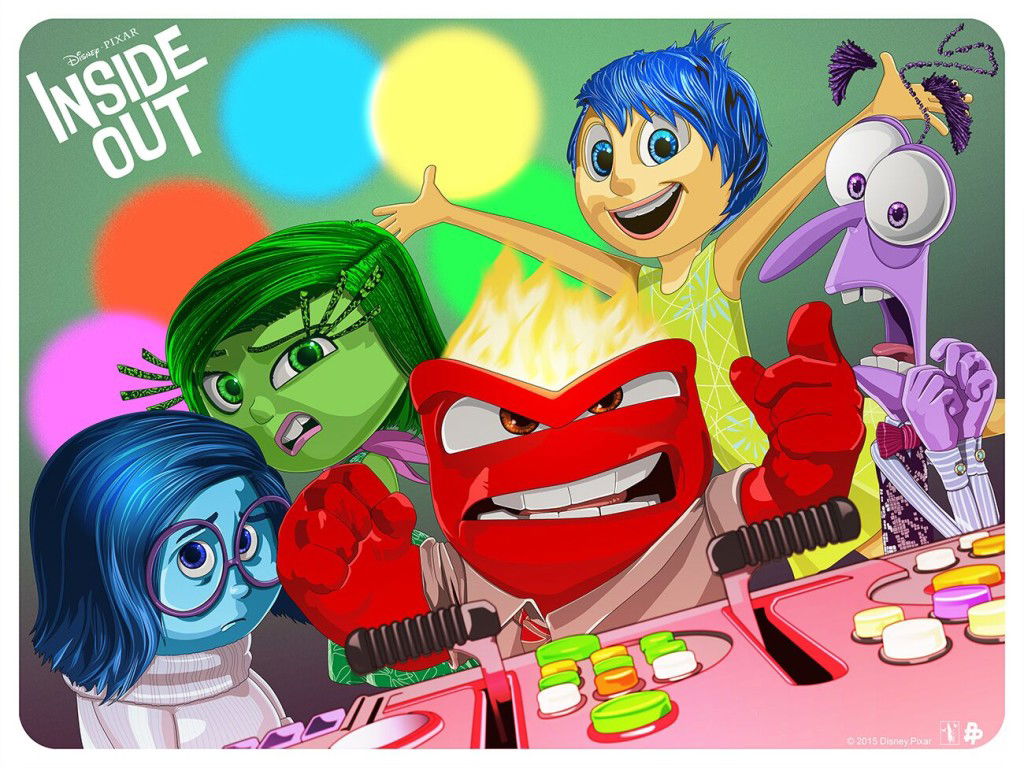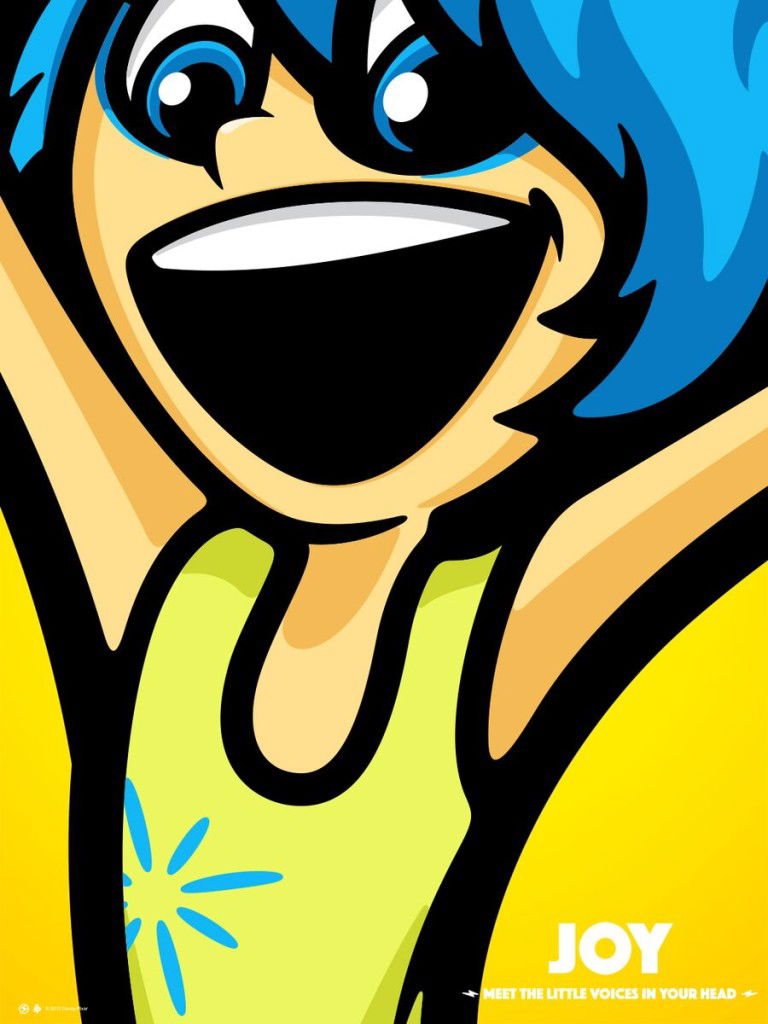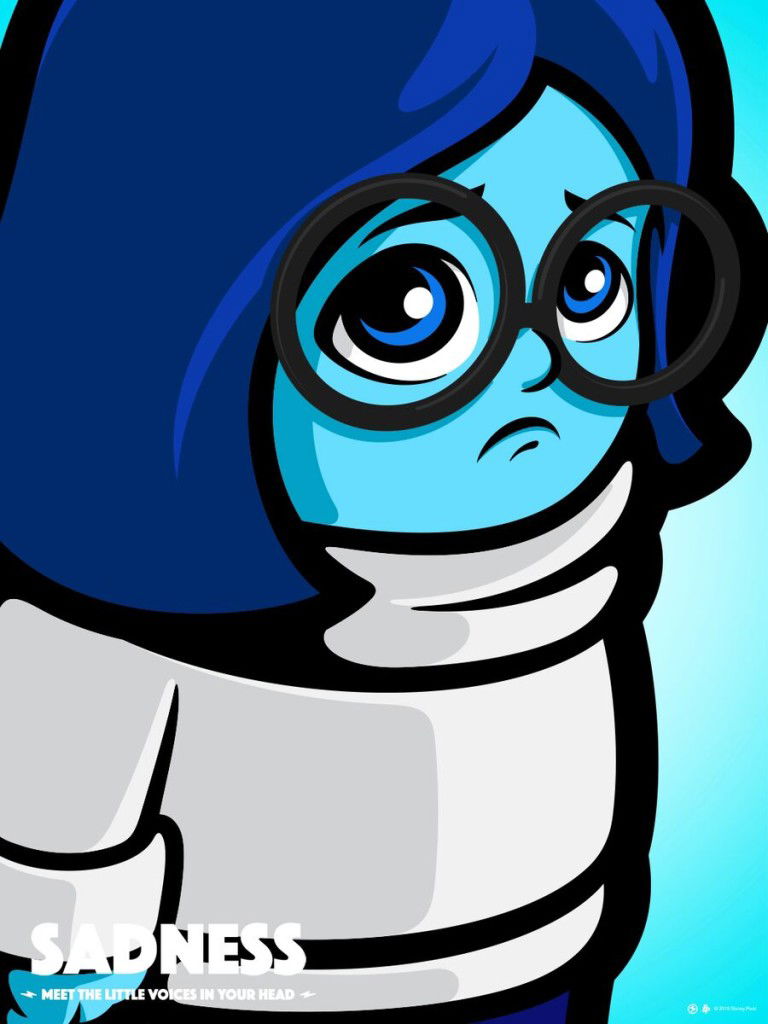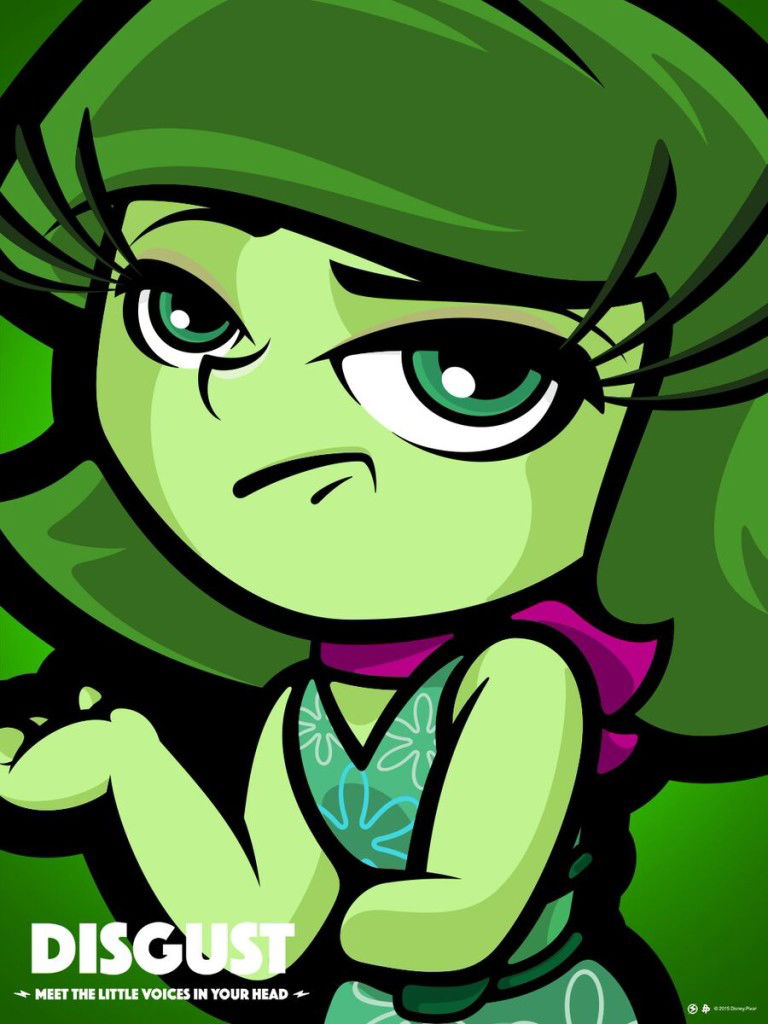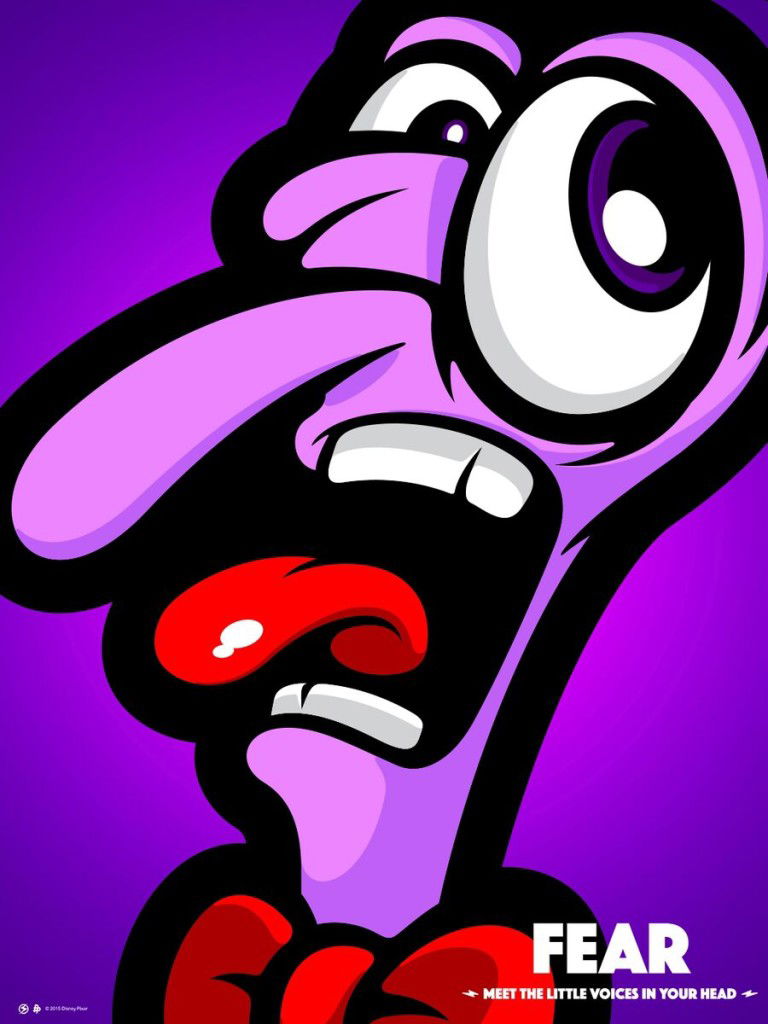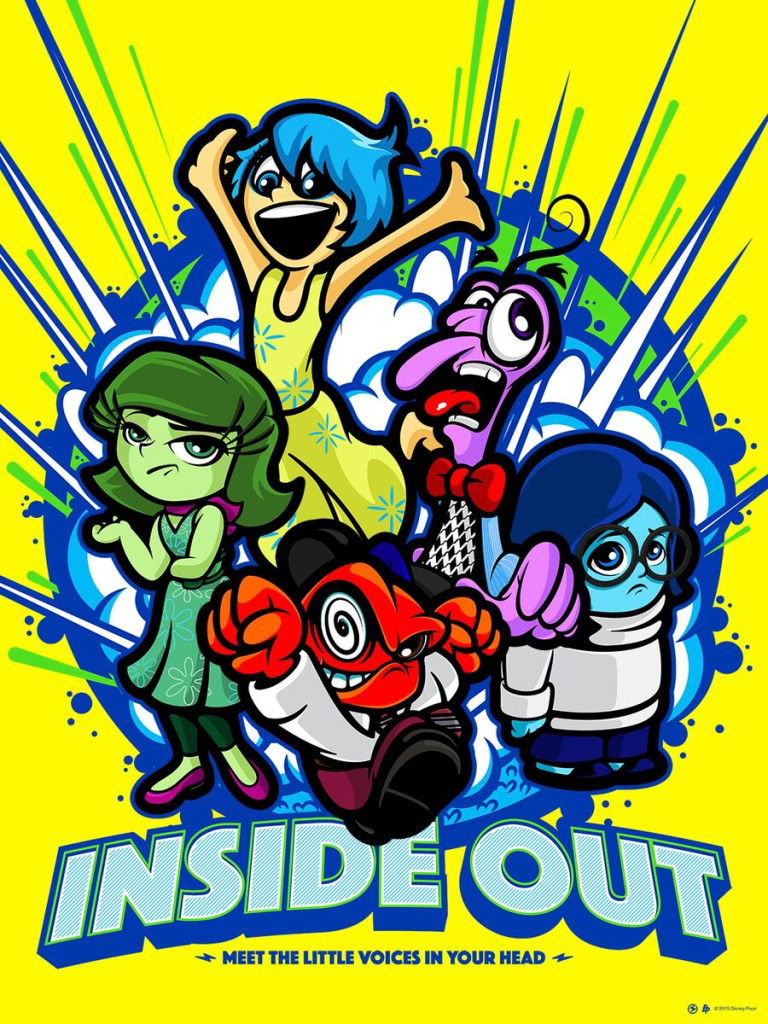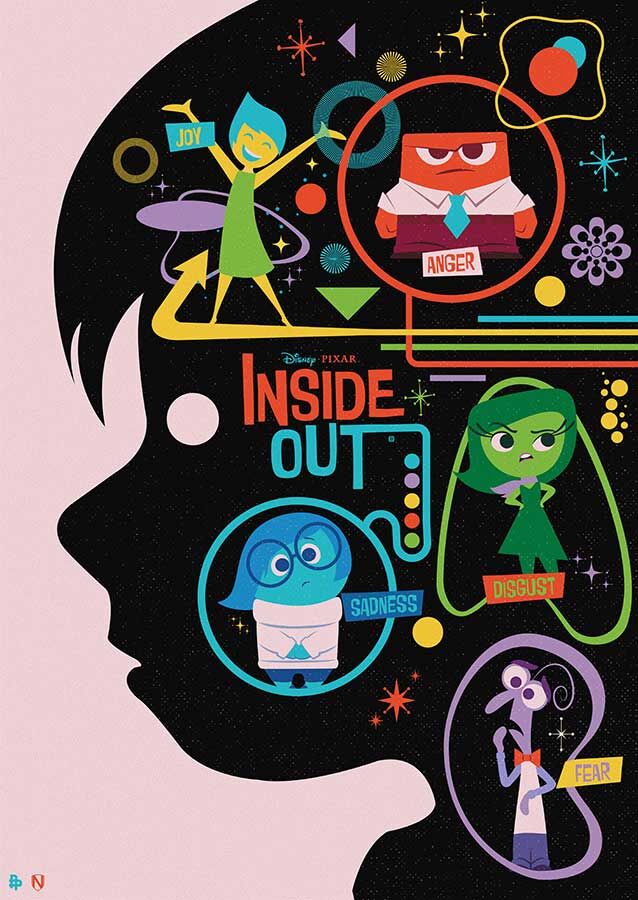 By Matt Needle
By Kaz Oomori
Pixar's "Inside Out" stars the voice talents of Amy Poehler – Joy, Bill Hader – Fear, Mindy Kaling – Disgust, Phyllis Smith – Sadness, Lewis Black – Anger, Kyle MacLachlan – Dad, and Diane Lane as Mom. You can get more info about Inside Out VIA the following links:
Stay tuned as we have 3 more phases coming for our official collaboration with Pixar!  Follow us on TWITTER for updates on this and all the other projects we have coming in 2015 and beyond.