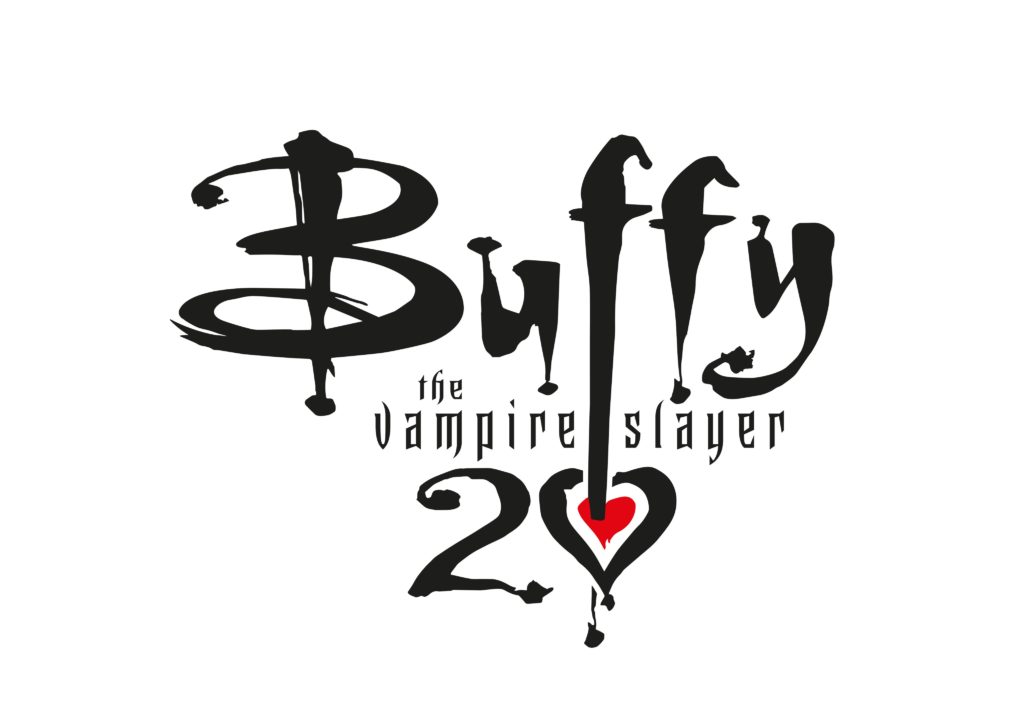 WHAT?  It's been 20 years since we were all glued to our televisions watching Buffy, Willow, and Xander thwart vampires, fend off evil and ultimately defeat "The Big Bad?"  Seems hard to believe but alas, time marches on and thus, we are now celebrating the brilliance of this influential serialized show that put an extraordinary, strong, driven, funny, lovable teen girl, front and center for all the world to see, admire, desire and be inspired by.
"The hardest thing in this world is to live in it… be brave… live."
– Buffy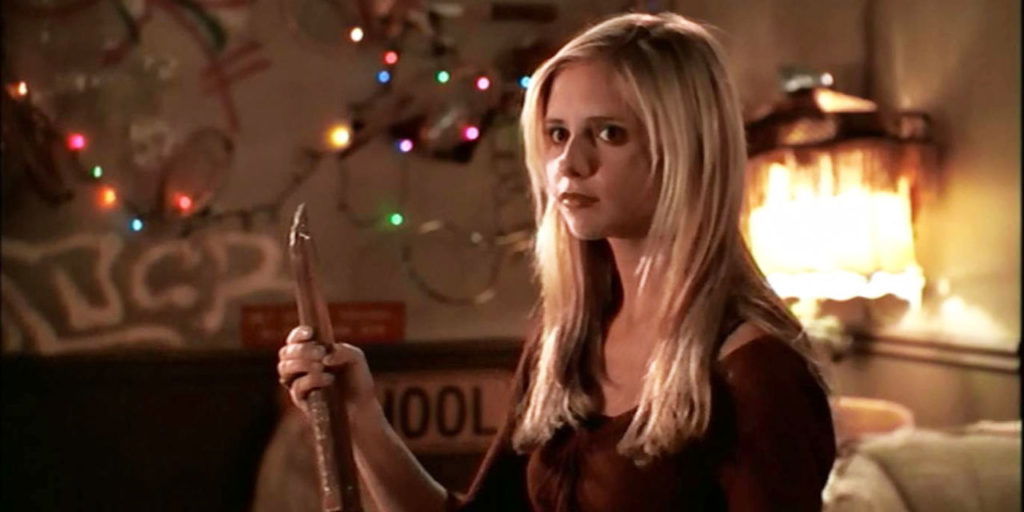 Show creator, Joss Whedon, brilliantly crafted a tale full of mythology, demons, vampires, folklore and witchcraft all of which Buffy Summers, aka "The Slayer," and her "Scooby Gang" face again and again, week after week. Whether she was falling in love with Angelus or stalking demons in a creepy cemetery near the "Hellmouth" in the middle of the night, we couldn't get enough and kept tuning in, week after week, year after year.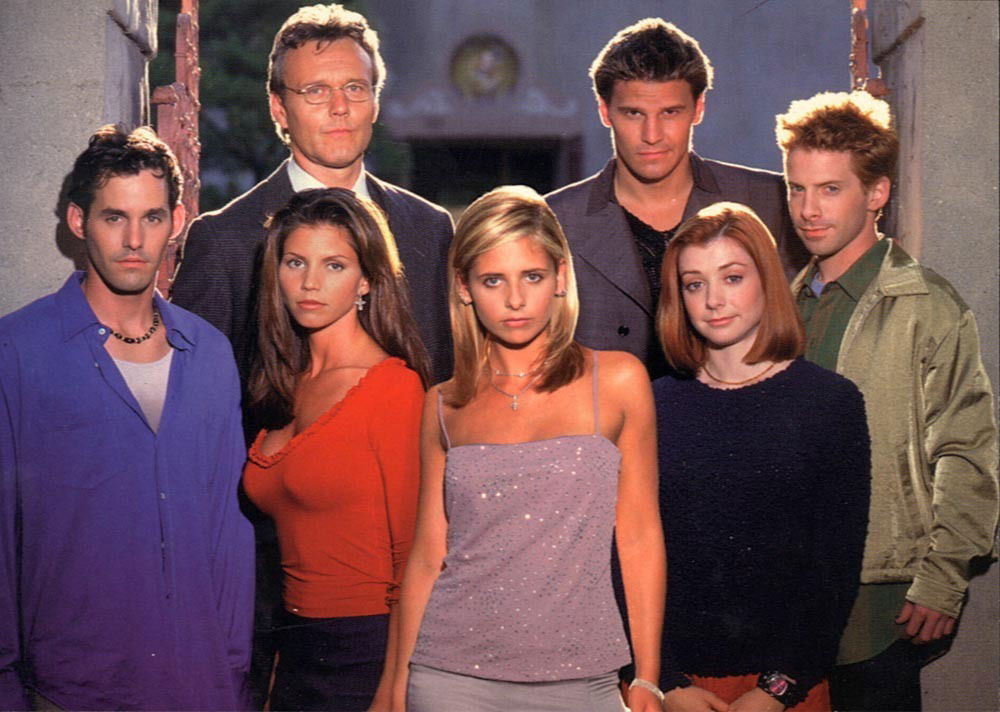 Syfy UK will be airing a "BEST OF BUFFY" weekend on April 1st and 2nd.  Tune in and take a wonderful walk down memory lane amongst the tombstones, teen angst and evil that resides in Sunnydale.  Here is a look at the images we created along with some "Buffy stuff" to get you ready for your weekend of binge watching "Buffy The Vampire Slayer" on Syfy UK.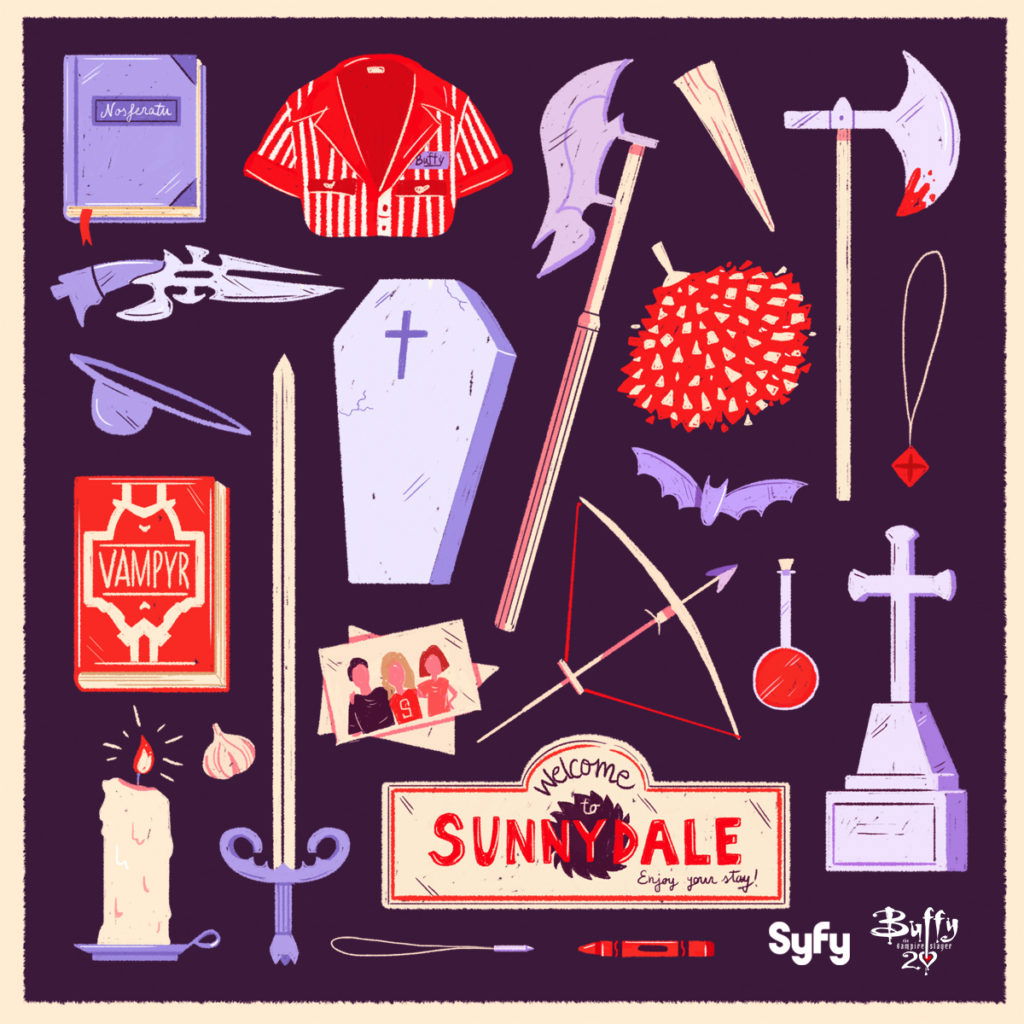 (Image by Poster Posse Pro – Maria Suarez Inclan)
"20 years ago, I had the greatest privilege to bring Buffy to your TV screens for the first time. It was a long and challenging road to get there. First the movie, then a passed over pilot presentation, and eventually a midseason time slot on a little known network. That first season, we liked to think of ourselves as the little show that could. While we knew the potential, I don't think any of us saw the lasting impact our show would have. As an actor, you wish for that one role where you can leave your mark and forever be remembered, with Buffy I got so much more. She's a feminist challenge to gender hierarchy. Buffy may have been the Chosen One, but I was the lucky one." – Sarah Michelle Gellar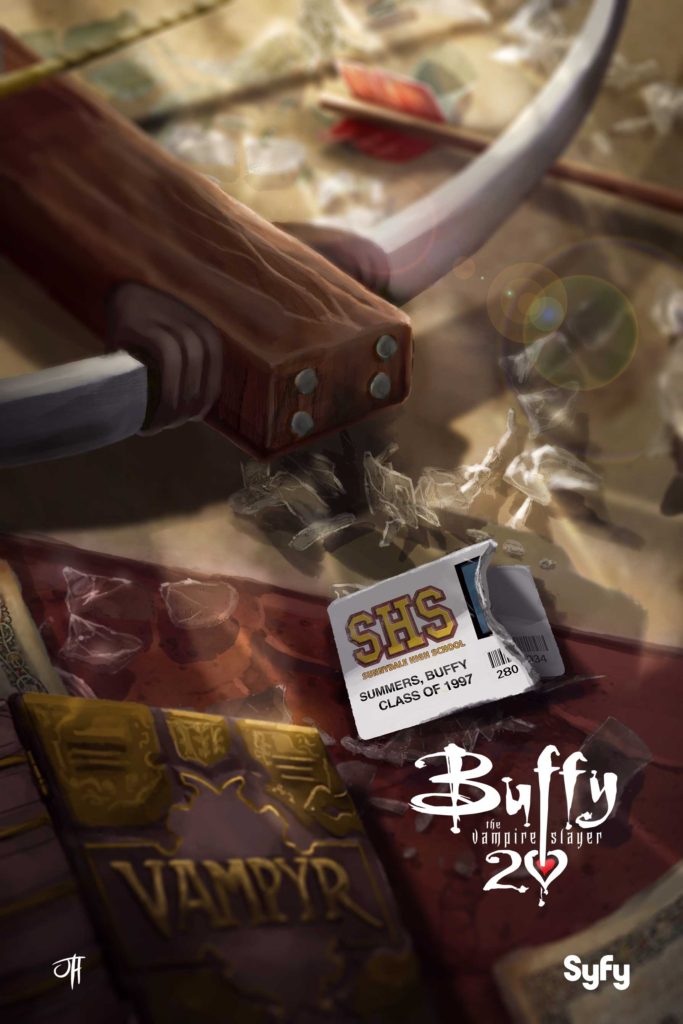 (Image by Poster Posse Pro John Hughes)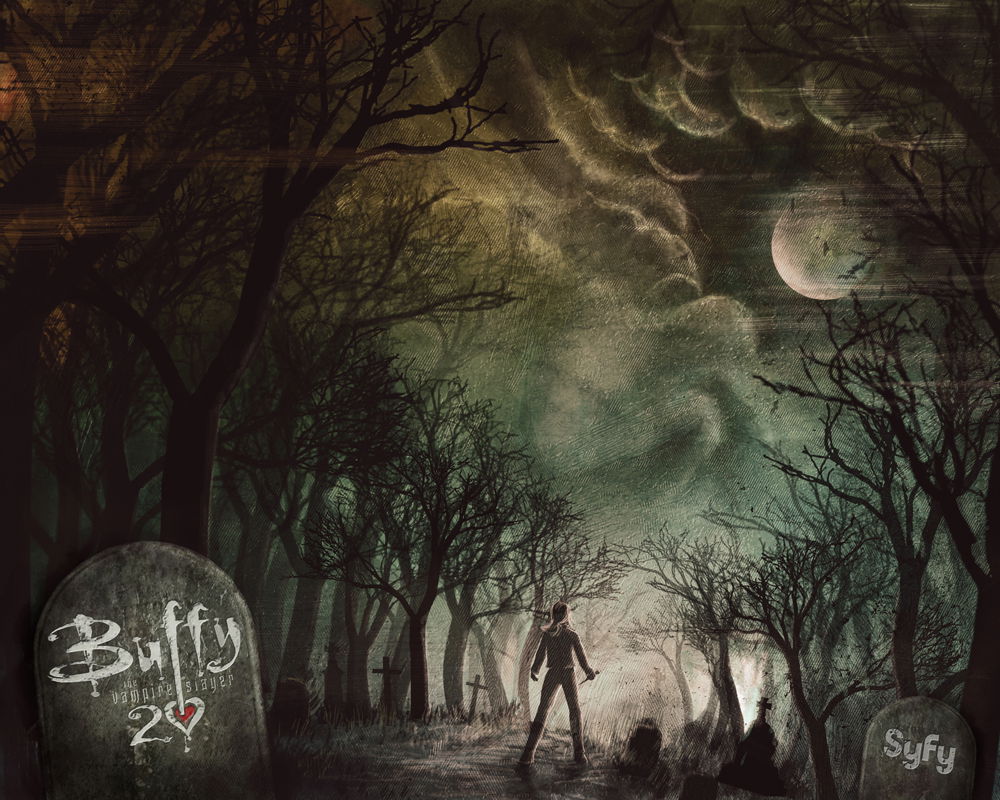 (Image by Poster Posse Pro Daniel Nash)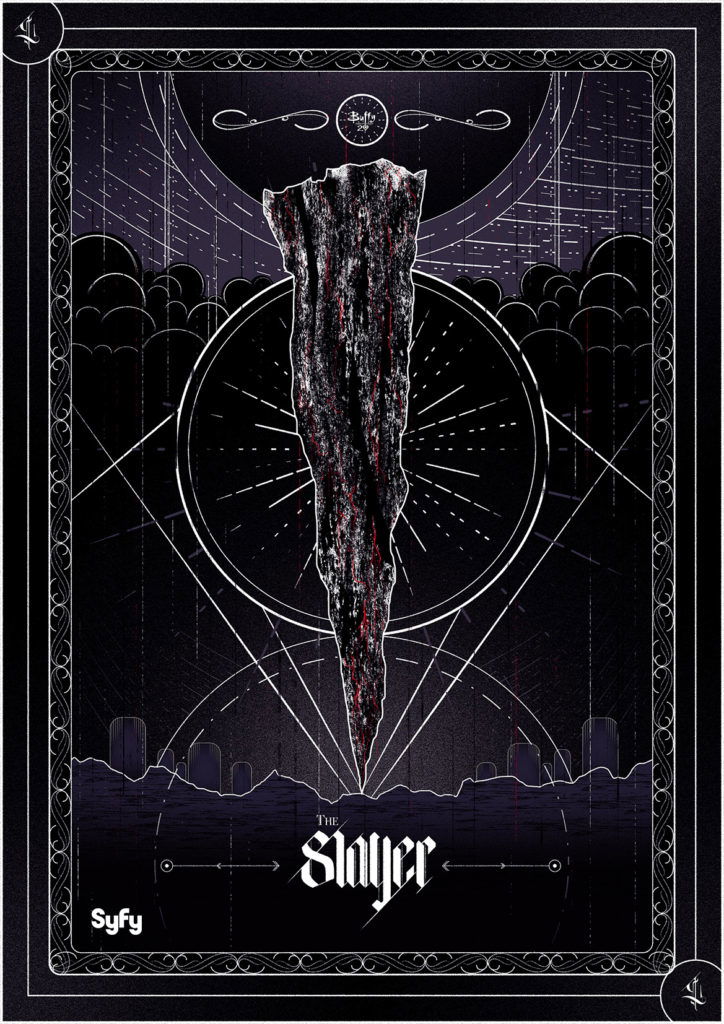 (Image by Poster Posse Pro Luke Butland)
Mark your calendars and tune in to Syfy UK's "Best of Buffy" marathon on April 1st and 2nd.
Follow Syfy UK via the following links: