Stranger Things… Netflix's mega-hit powerhouse has bewildered us for 3 glorious seasons, (we are dying for season 4!) and now there is something new to quench our thirst for all things from the upside down.  Printed in Blood , the folks that brought us the sensational art book "The Thing," are back with an all new art book that features art inspired by our favorite binge-worthy, sci-fi, coming-of -ge, horror, series, "Stranger Things."
Titled "Stranger Things: Visions From The Upside Down," the book features fantastic artwork by over 200 incredible artists including: Nick Allsop, Edgar Ascensao, Freya Betts, Butcher Billy, Chogrin, Neil Davies, Jemma Klein, Mark Levy, Tomasz Majewski, Julien Rico Jr, Scott Saslow, Bill Sienkiewicz, Guy Stauber, Felix Tindall, Scott Woolston and many more.
Speaking of "many more," over a dozen members of the Poster Posse were asked to contribute to the book that is a must have for any fan of 11 and the gang from Hawkins.  demHere is a look at their work including the cover that was done by our very own SG Posters!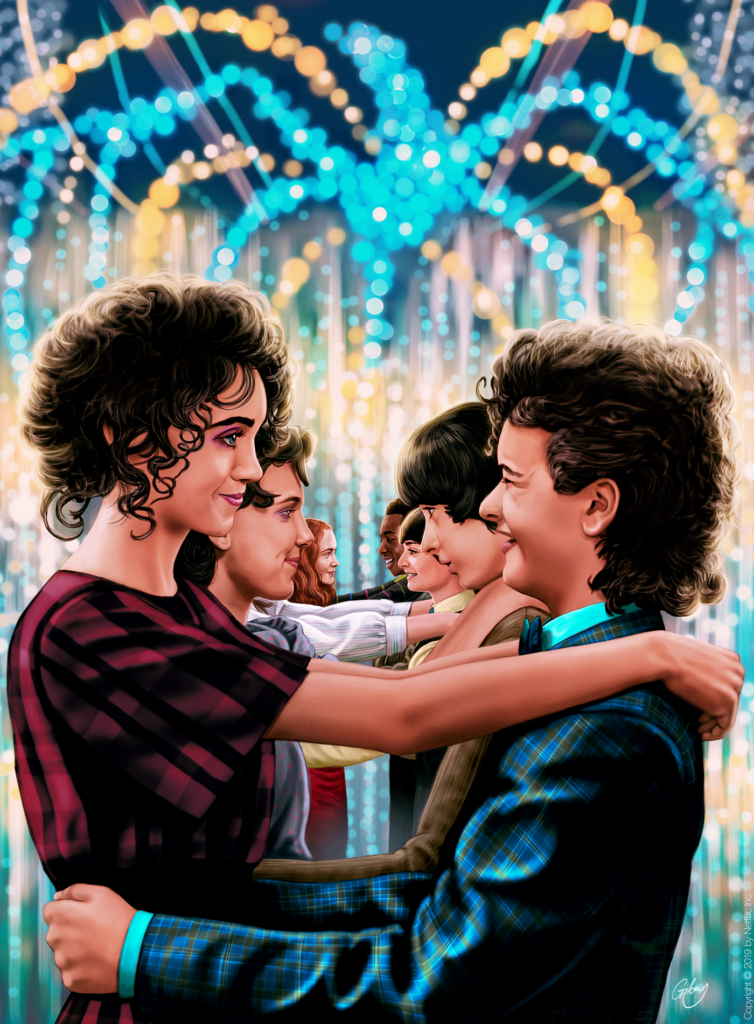 If you would like to purchase the book CLICK HERE.