Simon Delart is a graphic designer and illustrator from Paris, France who's influenced by the pop culture. He works with geometrical forms and creates images between realism and abstraction.  He was recently commissioned to do a five-piece project based off the movies of John Carpenter and much like Carpenter's films, the end result is spectacular.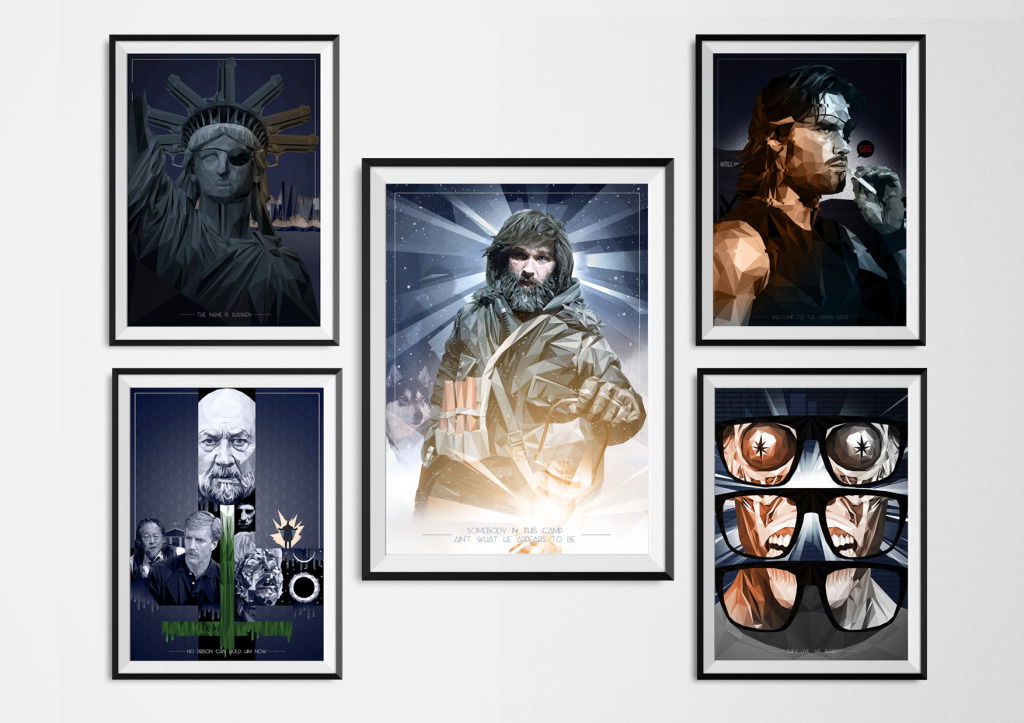 Here is what Simon had to say about the project.  "The client asked me to do 5 pieces, four in A4 and one in A3 : Escape from New York, Escape from New York, They Live, Prince of Darkness and The Thing.  I hadn't watch all these movies before he asked me to do the project so it was a great pleasure to watch all of them, to find what elements represent most of the universe of each film. I had a very great time realizing each one of these illustrations.  The client wanted the illustrations to have a visual bound between each other. I choose to do this bound with the light. The orange color coming from the lantern, color the other illustrations."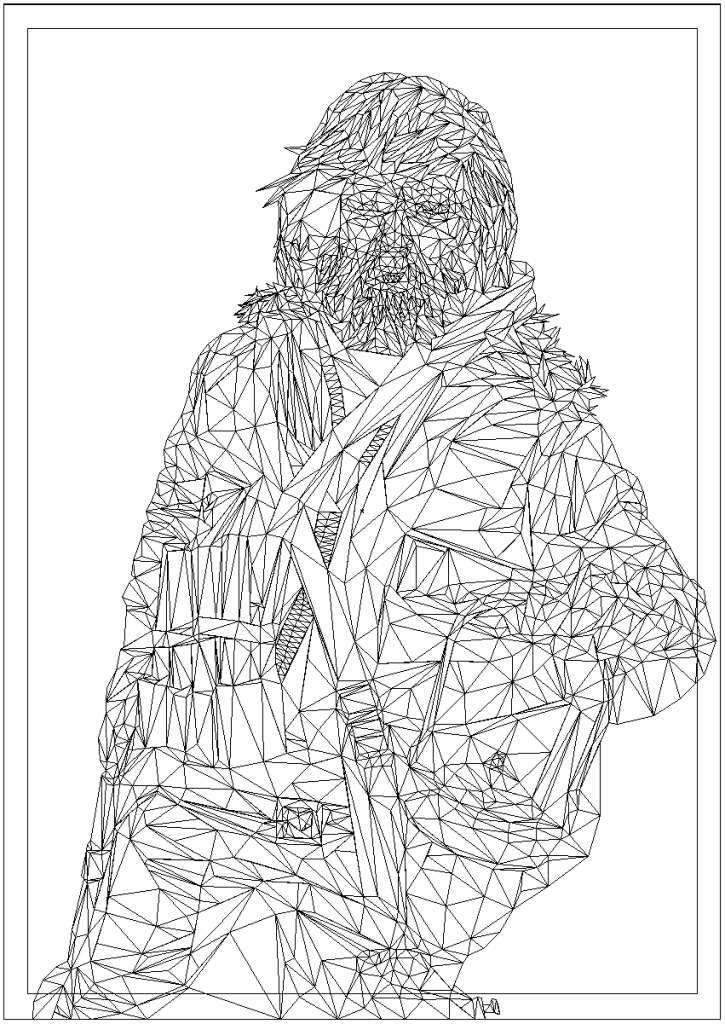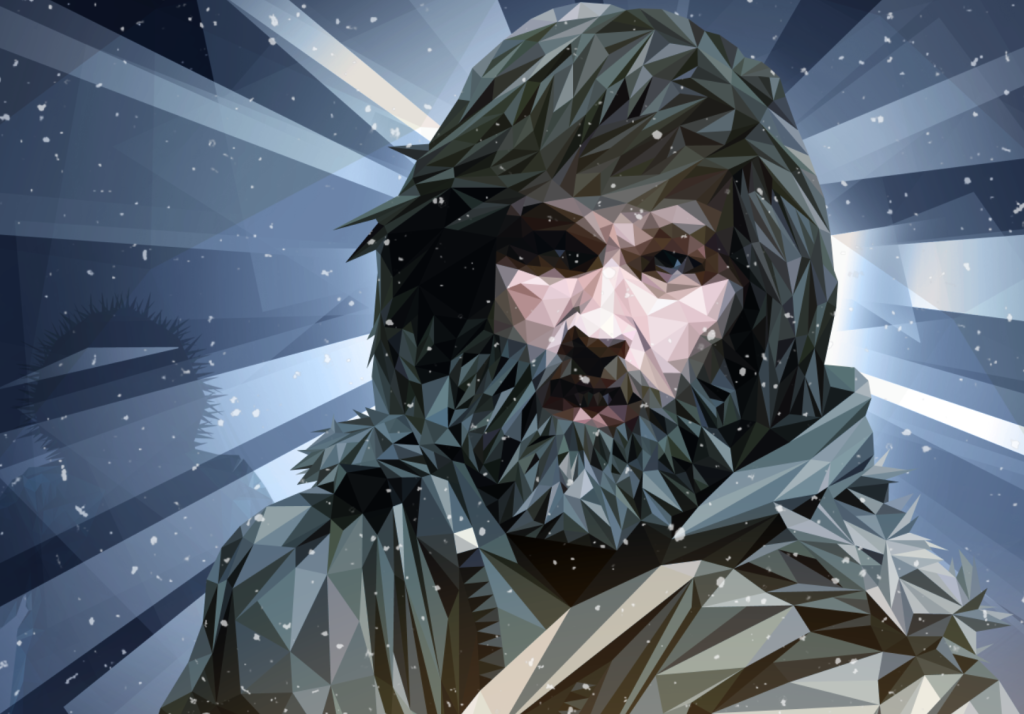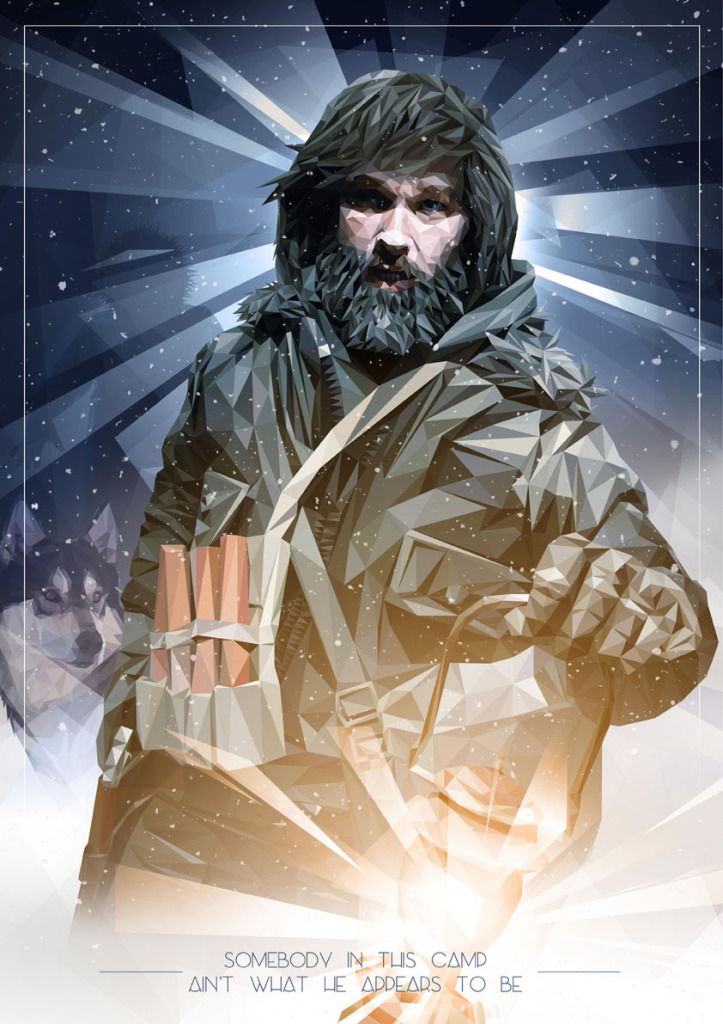 After seeing this set of prints I'm inspired to spend the weekend hunkered down on the couch with a bowl of Junior Mints, in front of the television watching each of these films on Netflix.  Head down to the comments section below and let us know what you think about this project and which one is your favorite.  Follow Simon on TWITTER to stay up to date on new reveals and check out his BEHANCE page to see more of his fantastic portfolio.