So, if you are like us, you are a HUGE fan of the Dark Knight.  From the original TV series with Adam West, to Tim Burton's versions and of course, Christopher Nolan's brilliant rendition, we have been a fan for some time.  Poster Posse member Salvador Anguiano is also a fan but he blew us away with his print that celebrated Gotham's protector.  Titled "75 Years of Batman" it shows 76 different Batman profiles from over the years and as you can imagine, we love it.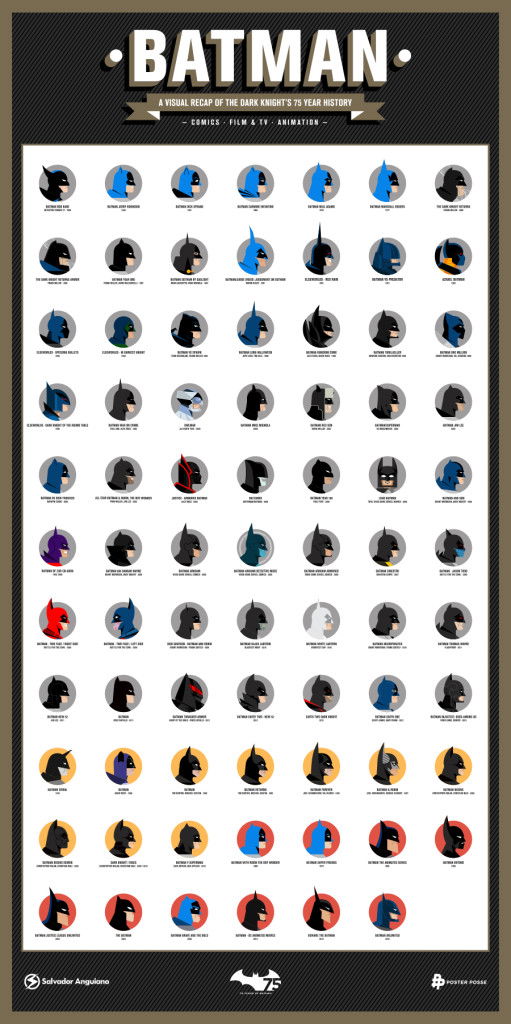 "75 Years Of Batman" by Salvador Anguiano
Fine Art Giclee
Limited Edition of 100
Approximately 18″ x 36″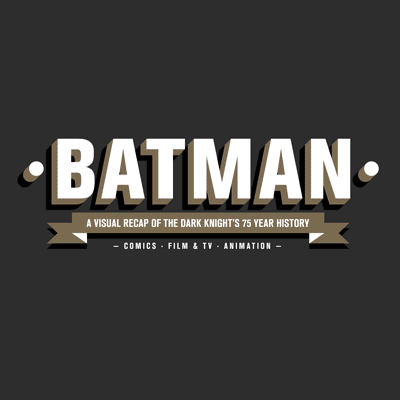 Here is what Salvador had to say about the project.
Batman has got such a rich history that in the end it was really hard to choose just one era to pay tribute to one of the greatest characters in popular culture, so I'm paying tribute to as much of said history as I can! I decided to choose 75 Batmen each representing an important moment in Batman's long career.  They're grouped into Comics & Video games / Film & TV / Animation which you can tell by the colors used in each group.  Since there's so many of them I chose a pretty sober geometric style to keep them consistent, yet it was a lot of fun trying to keep the traits of each particular Batman recognizable.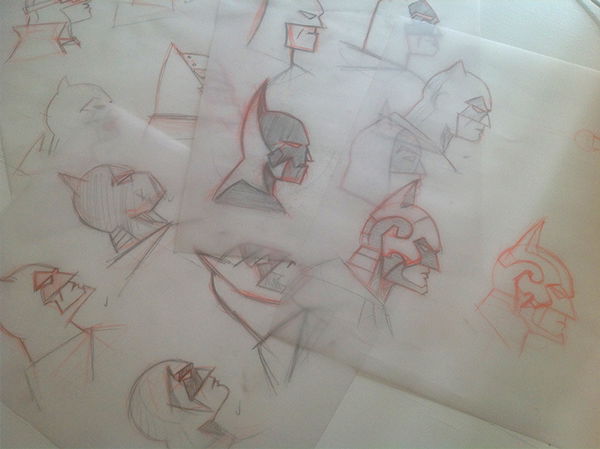 W.I.P. #1
Well, this was my final entry for the Poster Posse Batman project, hope you enjoyed it just as much as I enjoyed doing every single Batman! It is just so much fun to work on something like Batman that has been with me (and us all) my entire life!  And I need to give credit to Miguel Camilo (http://society6.com/miguelcamilo) whose work was definitely an inspiration, check his stuff, dud got skillz!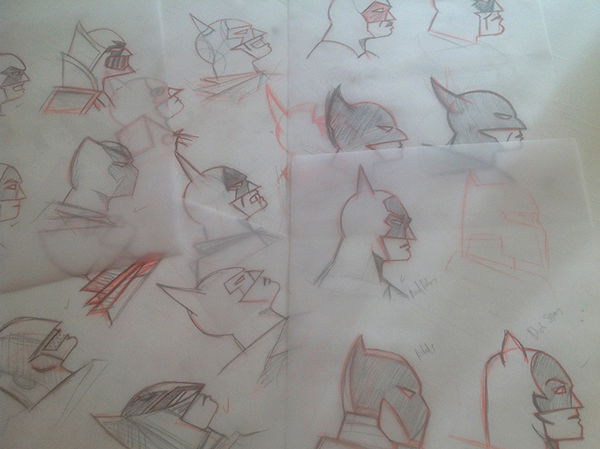 W.I.P. #2
Use the link above to get your hands on this print.  
Follow Salvador on TWITTER
to stay up to date on new releases and collaborations and check out his
BEHANCE PAGE
to see more of his awesome portfolio.  If you happened to miss the
Poster Posse's
full tribute to the 75th Anniversary of Batman, use the links below to see each phase.  Let us know which images are your favorites down in the comments section.