See what we did there with the title…."stellar", "space travel"?  Anyway, Posse member Ron Guyatt has a thing for space.  In fact, he's a bit consumed by it.  What better way to engage your inner passion than with a fantastic poster series?  Ron is launching a massive, 60 print series and it all revolves around the cosmos.  Here is what he had to say about the project.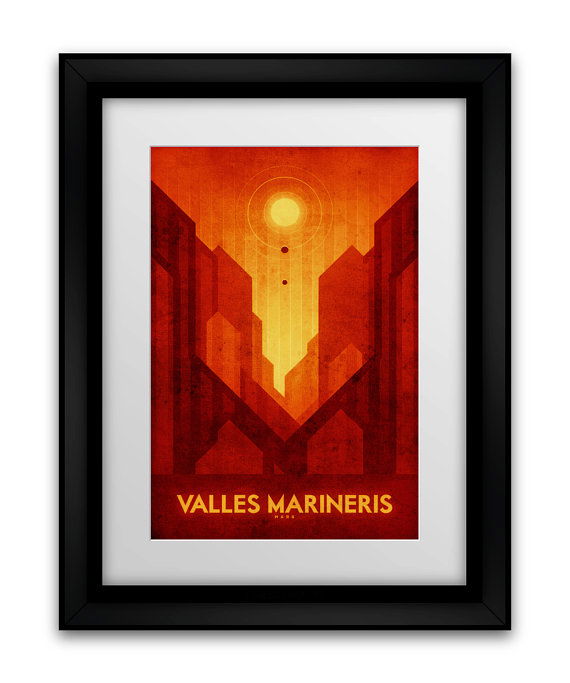 "Valles Marineris"
I've always had a passion for Space since I was a kid and I wanted a project to explore that.  Honestly I never thought it would turn into such a large project!  The project started nearly 3 years ago as a concept. I wanted to create travel posters for destinations on Mars.  Something that was a little less in the advertising realm and more of a simple Art Deco style graphic.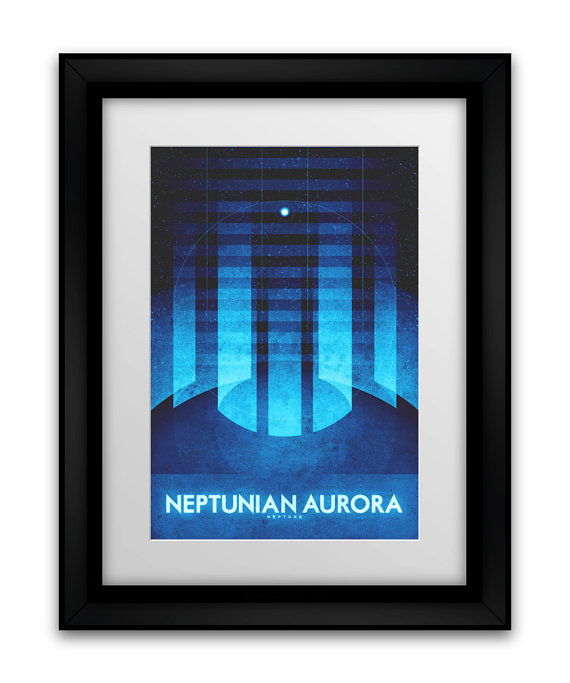 "Neptunian Aurora"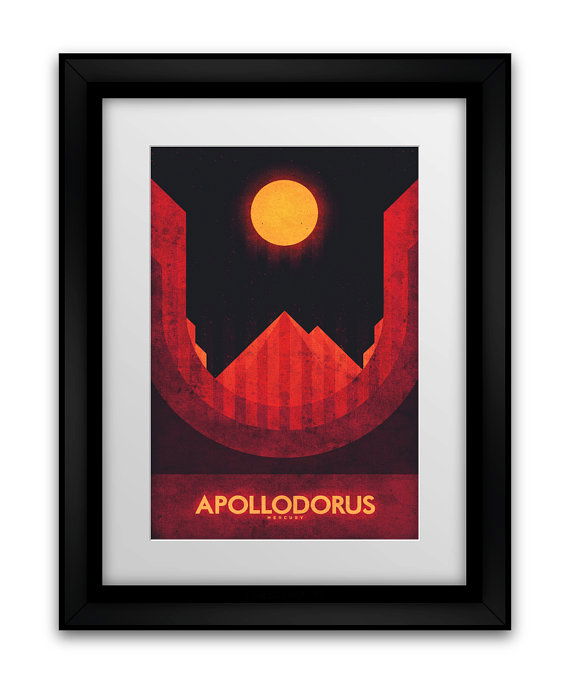 "Apolloorus"
I played around with a few ideas and eventually settled on a style and developed a set of five posters.  The response was tremendous with features on io9.com and other notable sites.
I decided to go back to the drawing board and refine the style and approach and as of this past fall I launched the full collective.  In total their are 60 designs in the series each representing a real destination or event that can be witnessed within our solar system.  These range from Olympus Mons to Halley's Comet and all the way out to the Oort Cloud!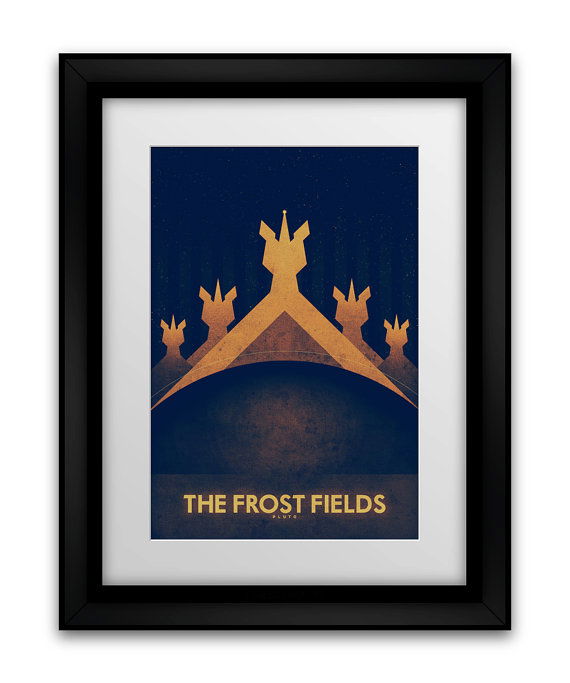 "The Frost Fields"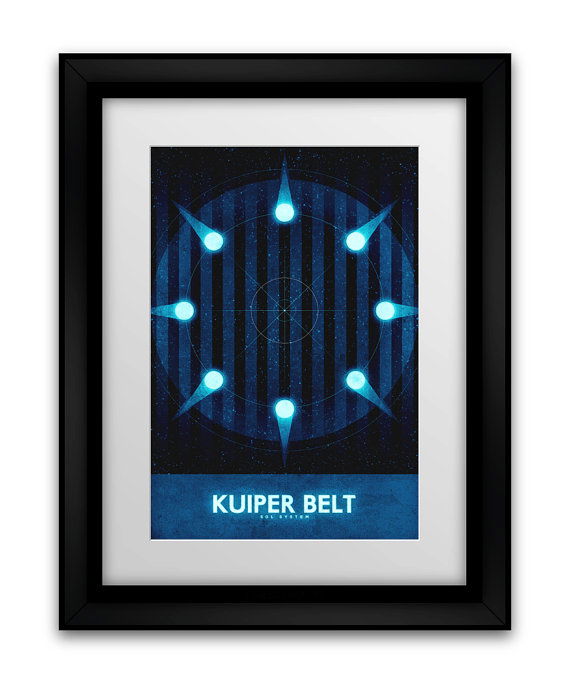 "Kuiper Belt"
As for the future …
I hope to release the collective as a book and eventually I plan to release another set of posters that explores the destinations throughout the galaxy and beyond.  I also have some other space related projects I hope to explore .. but time will tell.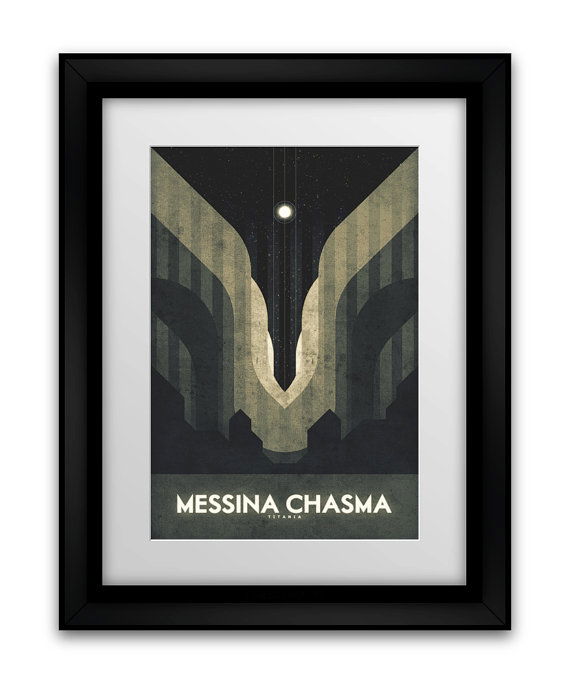 "Messina Chasma"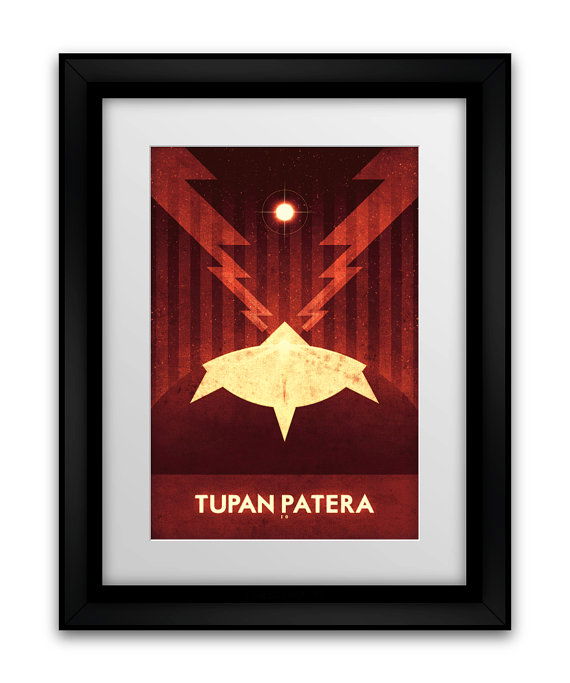 "Tupan Patera"
Ron has a plethora of Space Travel posters to choose from along with some other fascinating art.  Use the links above and these other below to see all he has to offer.  Be sure to follow Ron on TWITTER for updates on new products and collaborations.
Big Cartel
Society 6
Redbubble
Etsy