Rodolfo Reyes has just released 2 prints that, quite honestly, we want on our walls.  The first one if from our 75th Anniversary Tribute Project from earlier this year. (Check out all the phases here: Phase 1, Phase 2, Phase 3, Phase 4, Phase 5).  Rodolfo's Batman Piece focuses on The Animated series and just looking at it we can hear the opening theme music.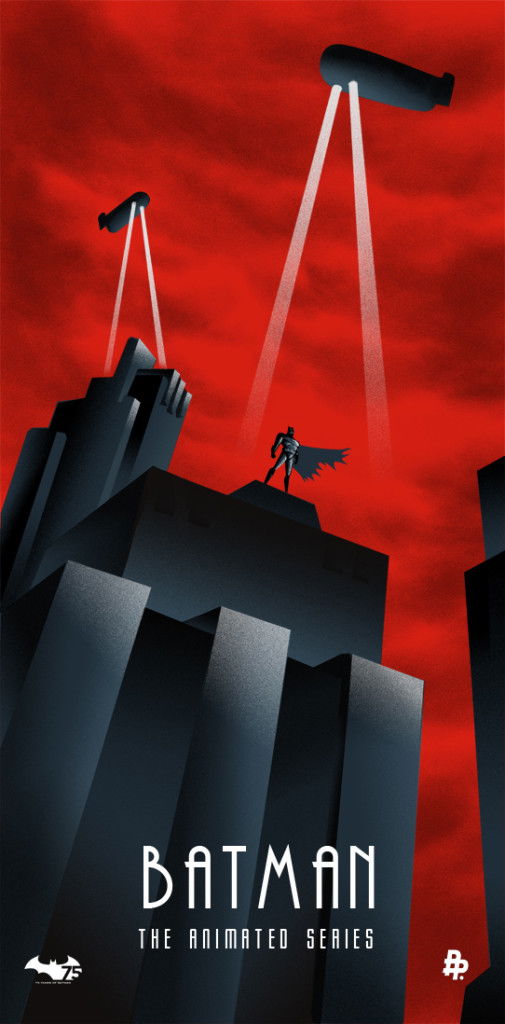 "Batman: The Animated Series" by Rodolfo Reyes
Fine Art Giclee Print
Approximately 18″ x 36″
Comes in Regular and Variant Edition
The Iron Man print delves into Rodolfo's deco style and is a fantastic tribute to the first Iron Man film from 2008 with a touch of 1991's "The Rocketeer" thrown in for good measure.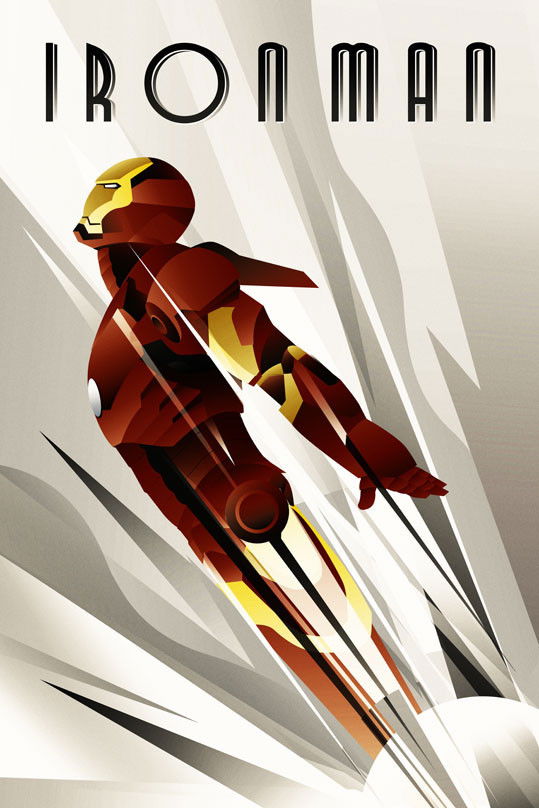 "Art Deco Iron Man" by Rodolfo Reyes
Inspired by Iron Man and the Rocketeer
Fine Art Giclee Print
Limited Edition of 45
Approximately 24″ x 36″
$50
Start 2015 off with one or BOTH of these amazing prints.  Follow Rodolfo on TWITTER for updates on new releases.