Did you watch this week's premier of season 3 for the CW's mega-hit series "Arrow?"  Chance are you did because the ratings were through the roof.  We love the show and my 8 year old son even runs around the front yard with his bow and arrow saying, in his deepest voice, "Previously, on Arrow" and then he shoots a tree or a bush.  Anyway, U.K. artist Richard Davies is also a huge fan of the show and rather than running around like my son, he has focused his passion for the show into a stunning tribute piece paying homage to the cast.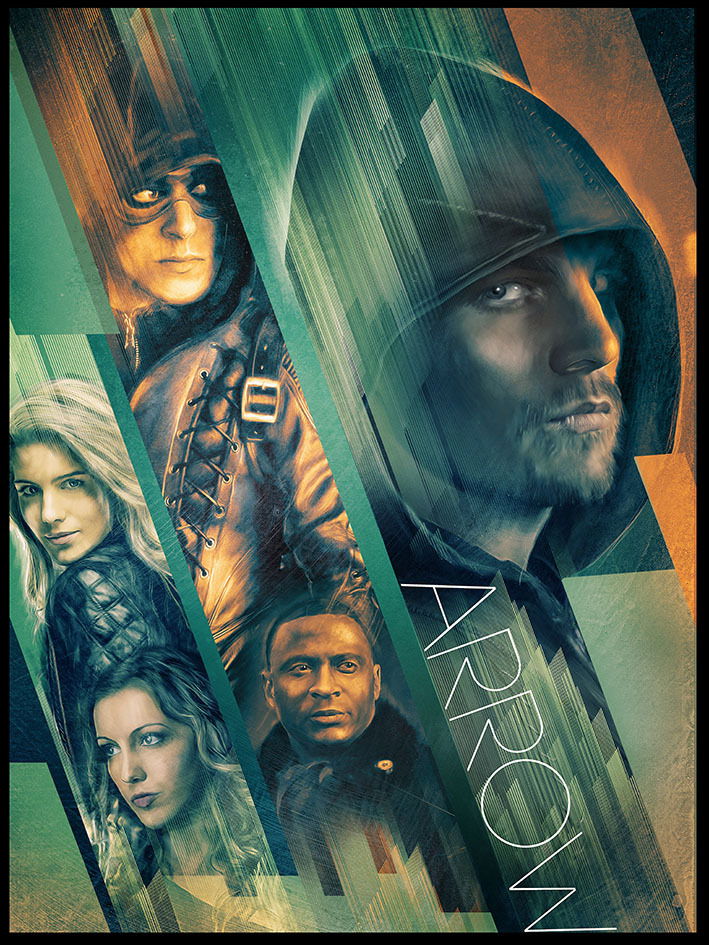 "Arrow" by Richard Davies
Very limited edition print
Printed on Photo Rag Ultra Smooth 305gsm paper S
Signed by the artist
Limited run of 25
Size: 18″ x 24″
(this is unofficial fan artwork)
Be sure to follow Richard on TWITTER for updates on new projects, gallery shows, etc.  You can also check out his OTHER store by CLICKING HERE!