One of our favorite magazine out there is SciFiNow.  They claim to be the world's best sci-fi, fantasy and horror magazine, and Uncanny Comics, the gamma-powered digital comics magazine and we tend to agree. Each issue is packed with amazing content and supported with strong visuals.  To celebrate their 100th issue they asked Rich Davies to do the honors for their cover and he delivered a brilliant image.  The focus on this issue was Guillermo del Toro and Rich's image is quite sensational.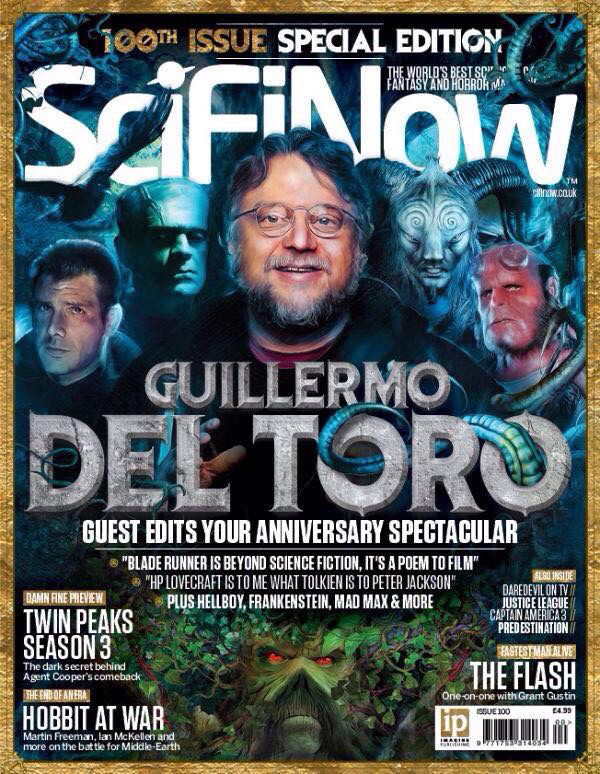 Here is what Rich had to say about the project over on his official BEHANCE page.  This was a recent commission for the magazine SciFi Now to celebrate their 100th issue. Director Guillermo Del Toro was a guest editor of this special issue. The thinking behind the cover illustration was to portray some of the characters that Del Toro has brought to the screen as well as his many influences. The illustration was also used throughout the issue.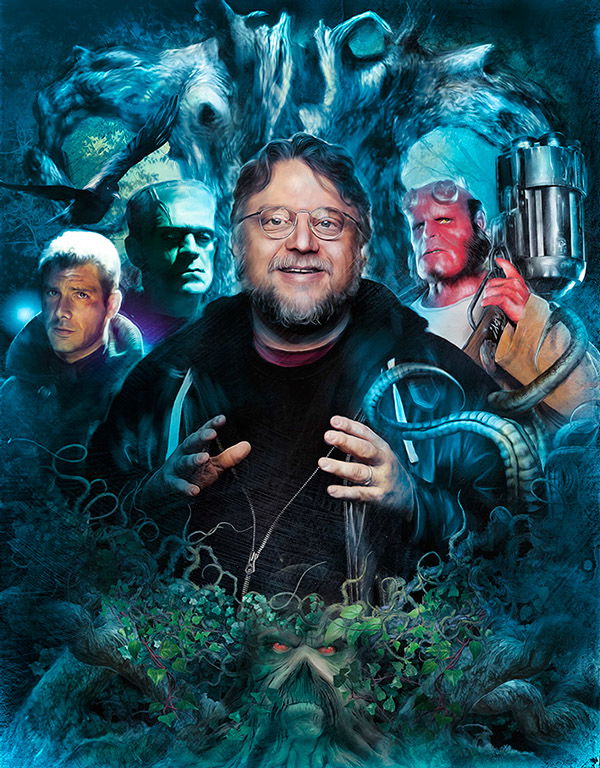 Be sure to follow Rich on TWITTER to stay up to date on new projects and collaborations.  You can see more of his amazing work on his OFFICIAL WEBSITE.  You should also follow SciFiNow on TWITTER to see all the awesome that you've been missing.  Hit up their OFFICIAL WEBSITE to subscribe to the mag.  Go pick up this issue now at newsstands or a bookstore near you.