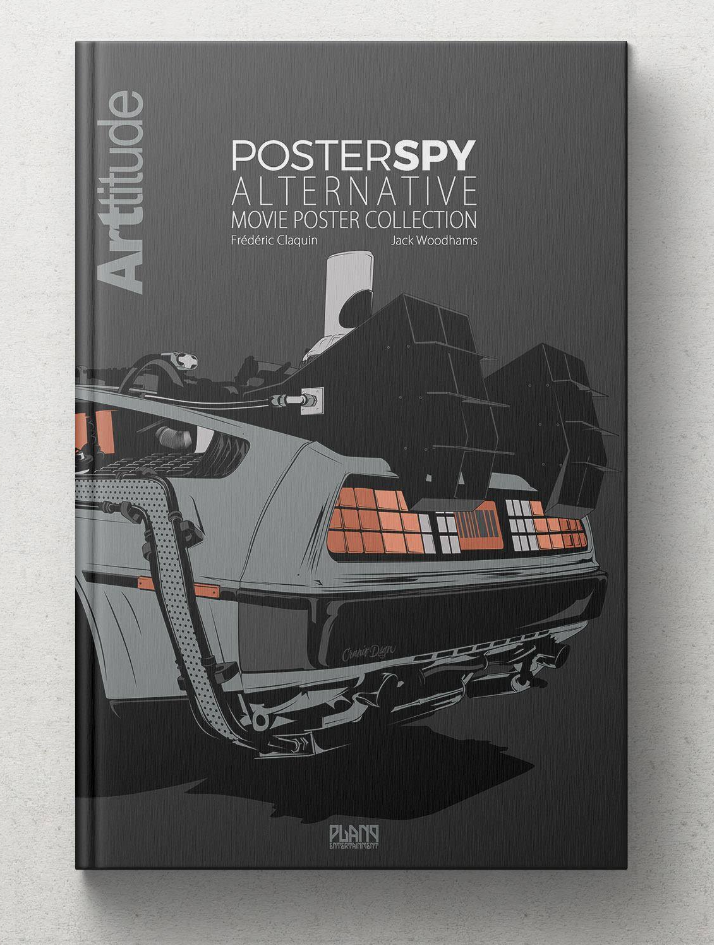 Tis the season to give but let's be honest, it's also great to GET as well.  ARTtitude and Poster Spy have collaborated on a new book that is perfect for giving and definitely something that we want to GET under our tree this holiday season.  The book is called "Poster Spy: Alternative Movie Poster Collection" and it features some outstanding art from 58 artists all around the world.
If you are a minion of alternative movie posters then this is a great new book to get your hands on.  Here is a look at some of the pages throughout the book from some of our favorite artists….(we may have been a bit biased here.)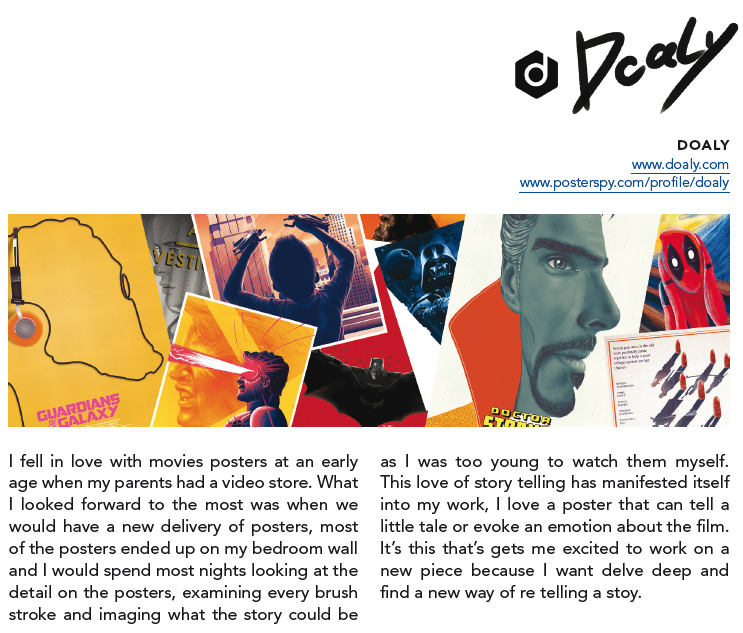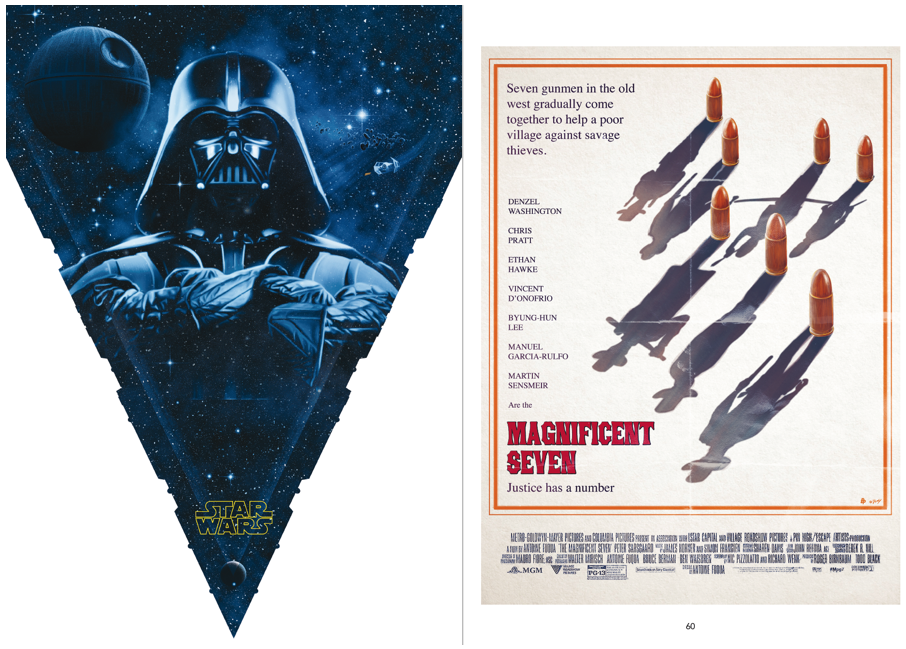 Creating a book exclusively focusing on movie posters is an idea I had for quite some time now. For those, like me, who grew up in the 70s, 80s, or even early 90s, graphic design and drawing has always been an important vector of communication. It should be remembered that way before the advent of Youtube or social networks in general, the first, the only visual contact you used to have with a movie, a music album, a book or a video game was it's cover. It was supposed to capture the essence of the world the artist or the director invited you to. This book pays tribute to the era and the cinematographic works that made us dream. This project is also the first collaboration with Jack Woodhams' Poster Spy, one of the most influential web sites devoted to alternative posters. This collaboration with Poster Spy is the first of a series that promises to be fantastic. – Frédéric Claquin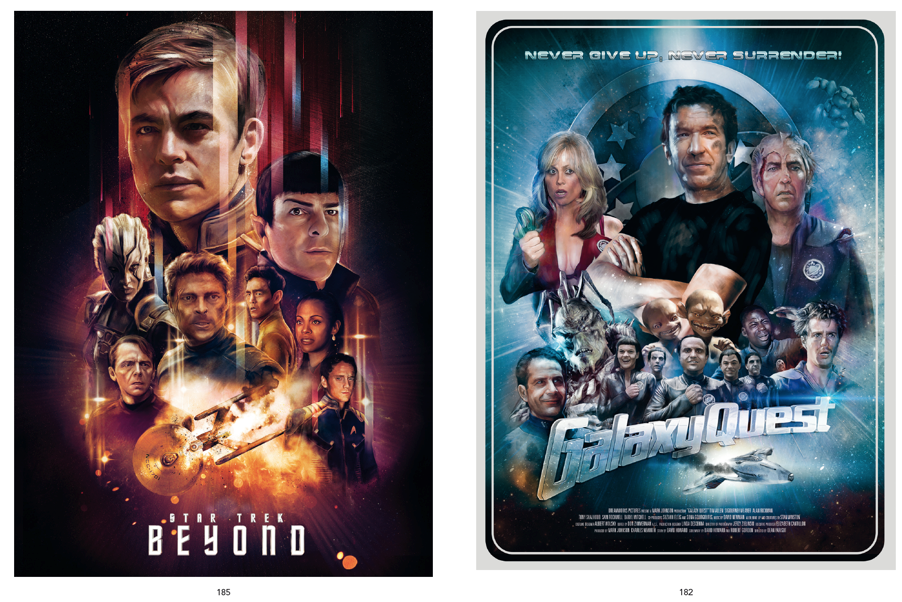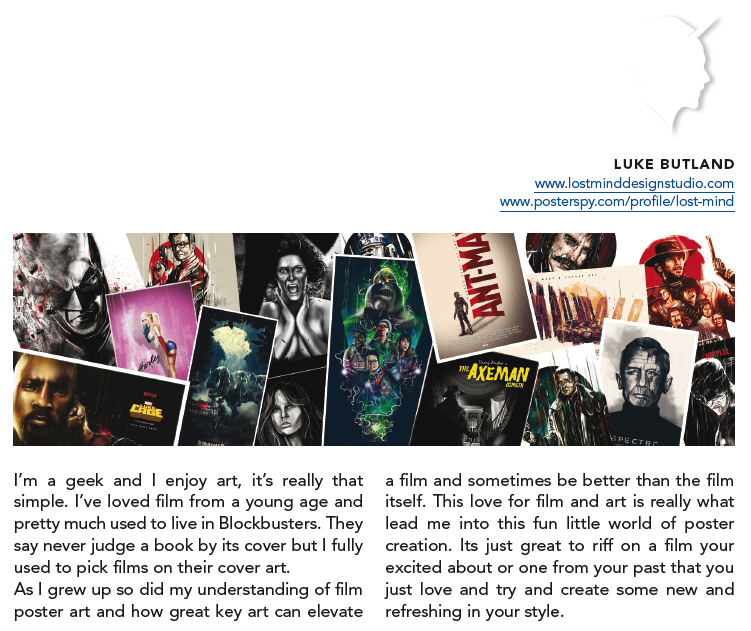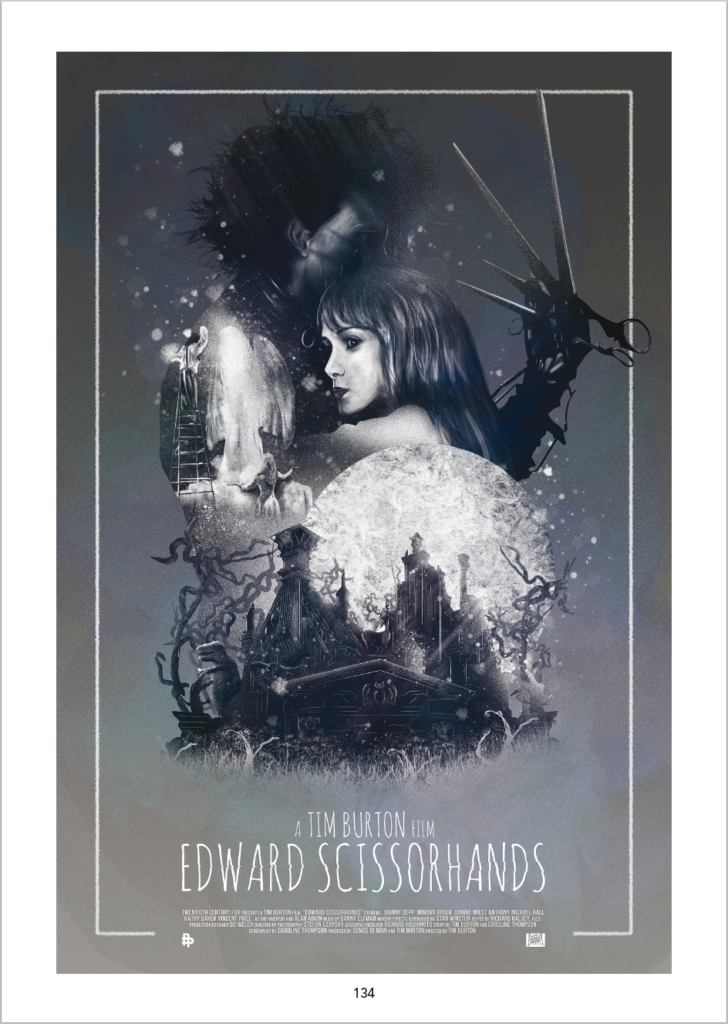 Featuring a geek-tacular cover by the artist Cranio Dsgn, the book gives you some personal insight to 58 artists from all over the world and has 248 pages packed with tons of incredible alternative movie poster art.
To celebrate the launch of the book, French Paper Art Club will be holding a party with some of the artists in attendance.  If you are in Paris, France on December 22nd, and want to rub elbows with some truly talented folks, click here to RSVP for the event.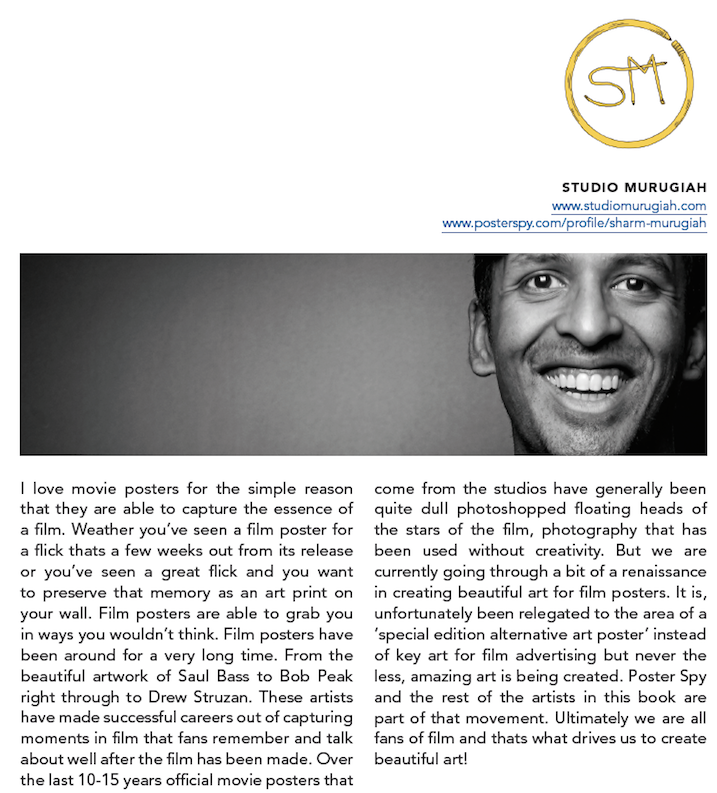 Publisher: Plan9 Entertainment
242 pages
Language: English
Format: 21 X 29.7 cm
Featuring:
Adam Cockerton, Adam McDaniel, Andrew Swainson, Andy Fairhurst, Arden Avett, Ben Turner, Chris Garofalo, Cranio Dsgn, Daniel Nash, Daniel Norris, Dave Stafford, Derek Eads, Doaly, Dres13, Edgar Ascensao, Felix Tindall, Freya Betts, Giuseppe Balestra, Harlan Elam, Ignacio RC, Javier Vera Lainez, Jeremy Wheeler, John Aslarona, John Keaveney, Josh Campbell, Joshua Kelly, Kevin Tiernan, Ladislas Chachignot, Laura Racero, Liam Brazier, Liza Shumskaya, Luke Butland, Mainger, Maria Suarez-Inclan, Matt Griffin, Matt Needle, Matt Talbot, Michael Friebe, Mike Gambriel, Mobokeh, Neil Davies, Peter Strain, Rafal Rola, Rich Davies, Robert Lockley, Salvador Anguiano, Sam Gilbey, Scott Saslow, Scott Woolston, SG Posters, Sharm Murugiah, Simon Carpenter, Simon Caruso, Simon Delart, Steven Key, The Dark Inker, Tom Fournier, Tsuchinoko, Viktor Hertz.