On October 26th, after 8 long years, fans of Rockstar Games' epic, open world, western adventure video game will finally get their due.  Red Dead Redemption 2 will utterly consume players every waking moment with stunning graphics and a rich storyline with well over 60 hours of playing time.  Based on a 2000 page script, this story is going to be violent, exciting, and visually stunning on every level.  To celebrate this glorious event we have created some tribute pieces paying homage to the game we are dying to play.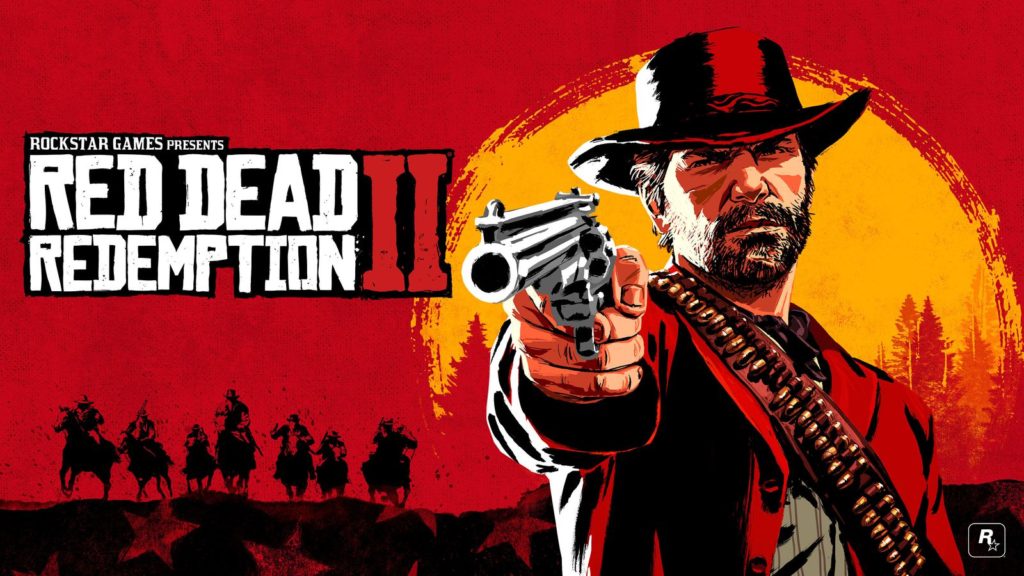 "America, 1899. The end of the wild west era has begun as lawmen hunt down the last remaining outlaw gangs. Those who will not surrender or succumb are killed.
After a robbery goes badly wrong in the western town of Blackwater, Arthur Morgan and the Van der Linde gang are forced to flee. With federal agents and the best bounty hunters in the nation massing on their heels, the gang must rob, steal and fight their way across the rugged heartland of America in order to survive. As deepening internal divisions threaten to tear the gang apart, Arthur must make a choice between his own ideals and loyalty to the gang who raised him.
From the creators of Grand Theft Auto V and Red Dead Redemption, Red Dead Redemption 2 is an epic tale of life in America at the dawn of the modern age. Coming October 26, 2018 to PlayStation 4 and Xbox One systems."
https://youtu.be/JyLANjfQ9Ko
From the mind of Adam Stothard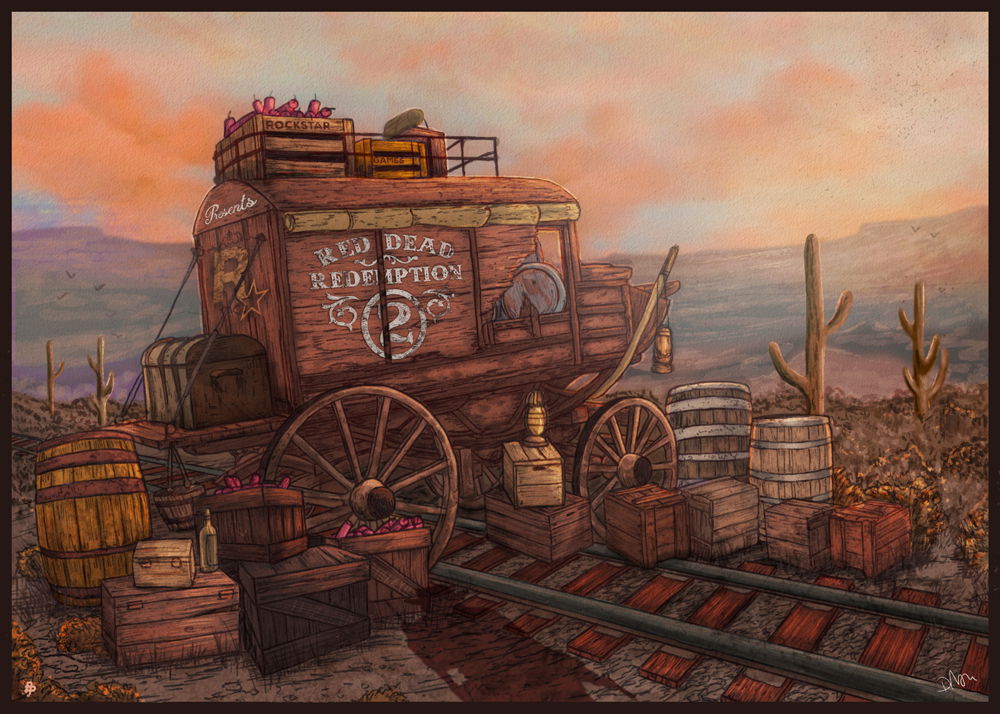 By outlaw Daniel Nash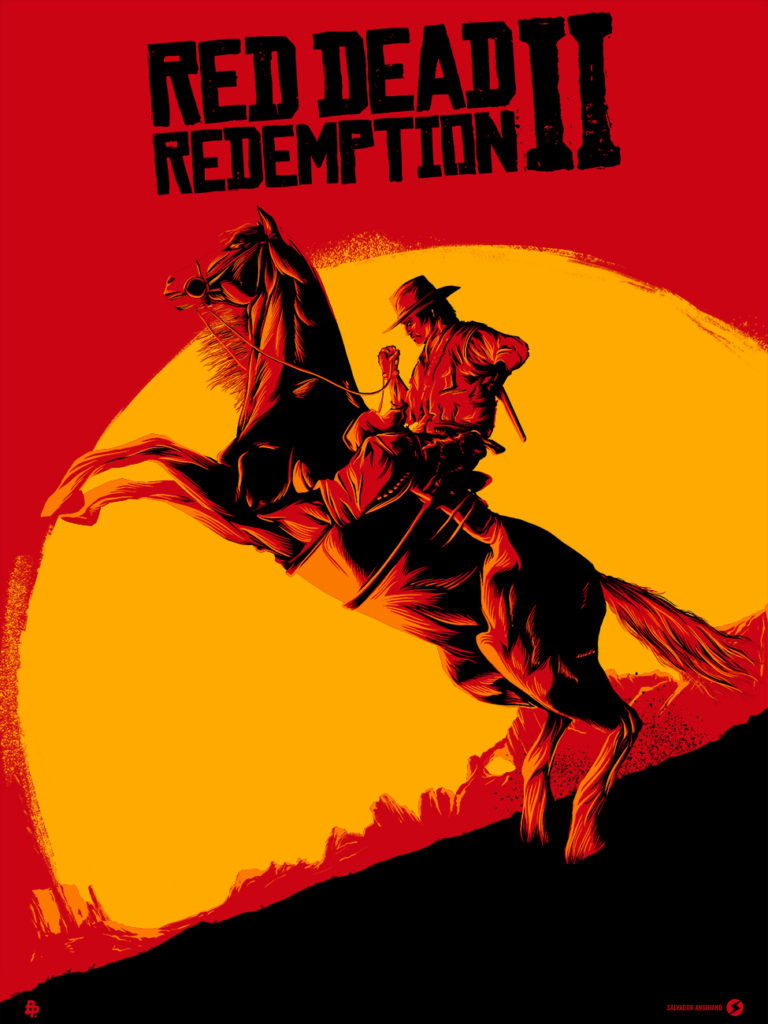 This here high-falutin piece is by Salvador Anguiano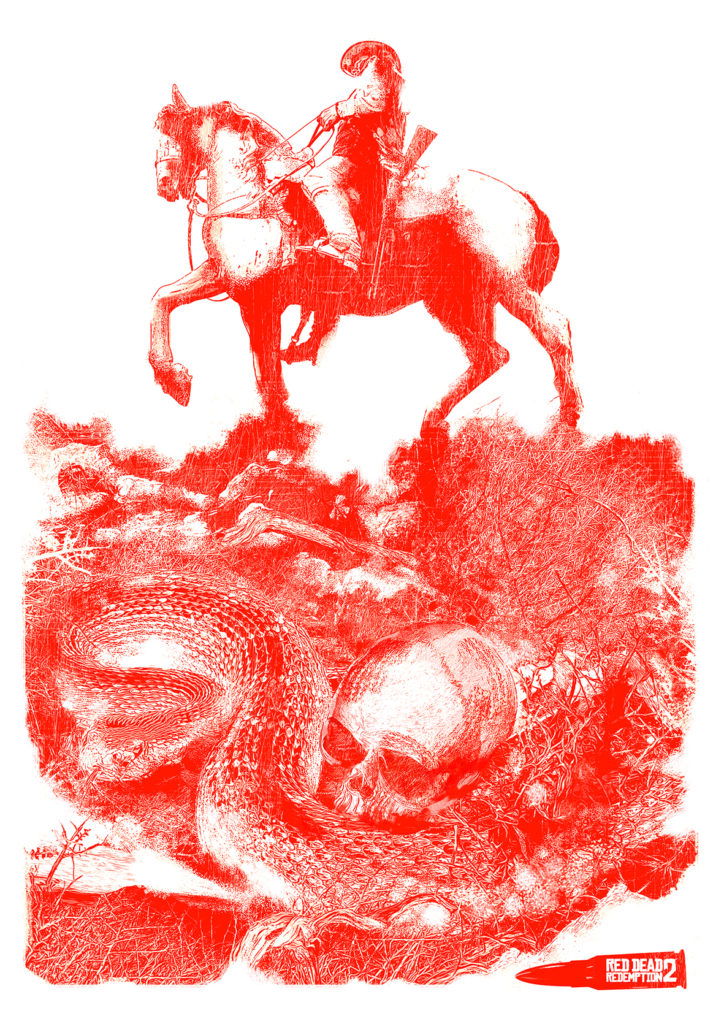 Chris Malbon reminds us that the desert is no place for the weak…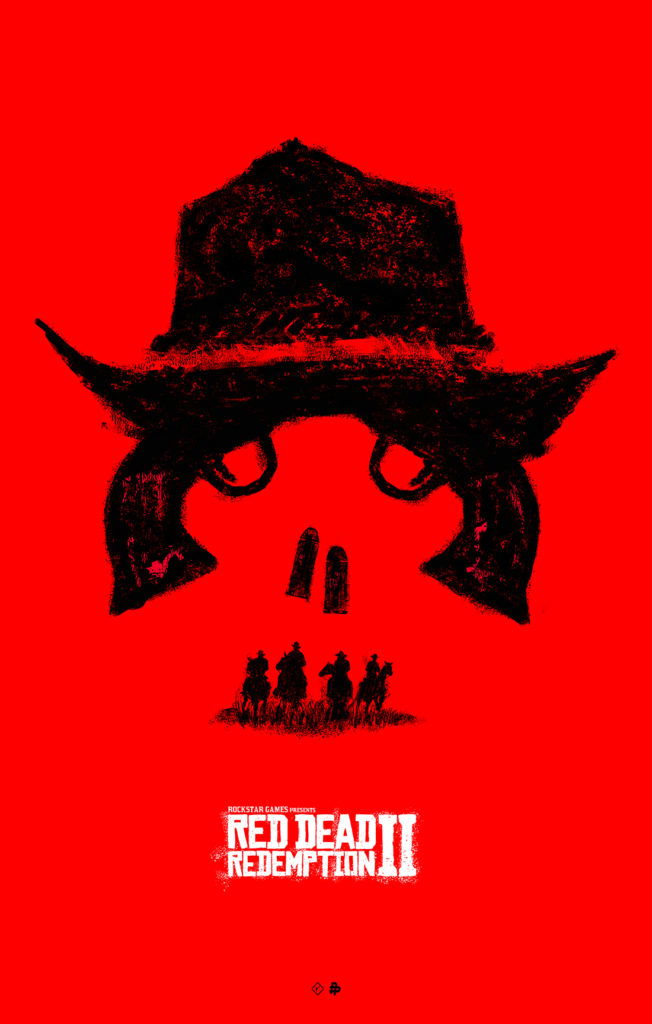 Rafal Rola reminds us that there is strength when you ride with a Posse….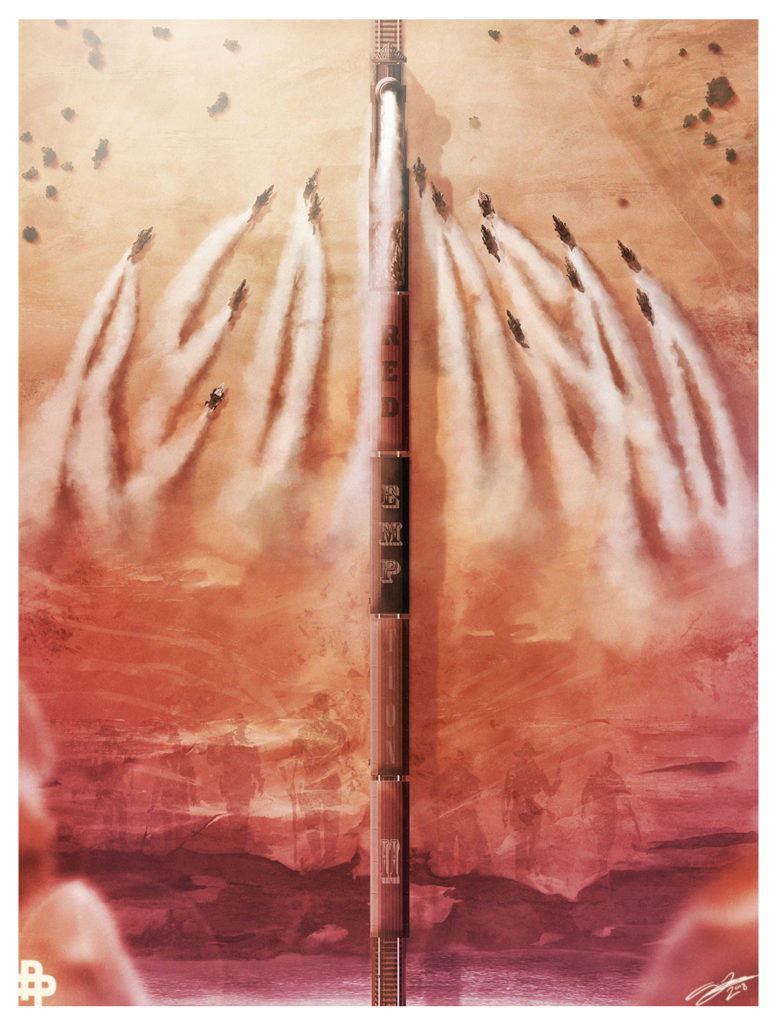 Andy Fairhurst wants you to look closely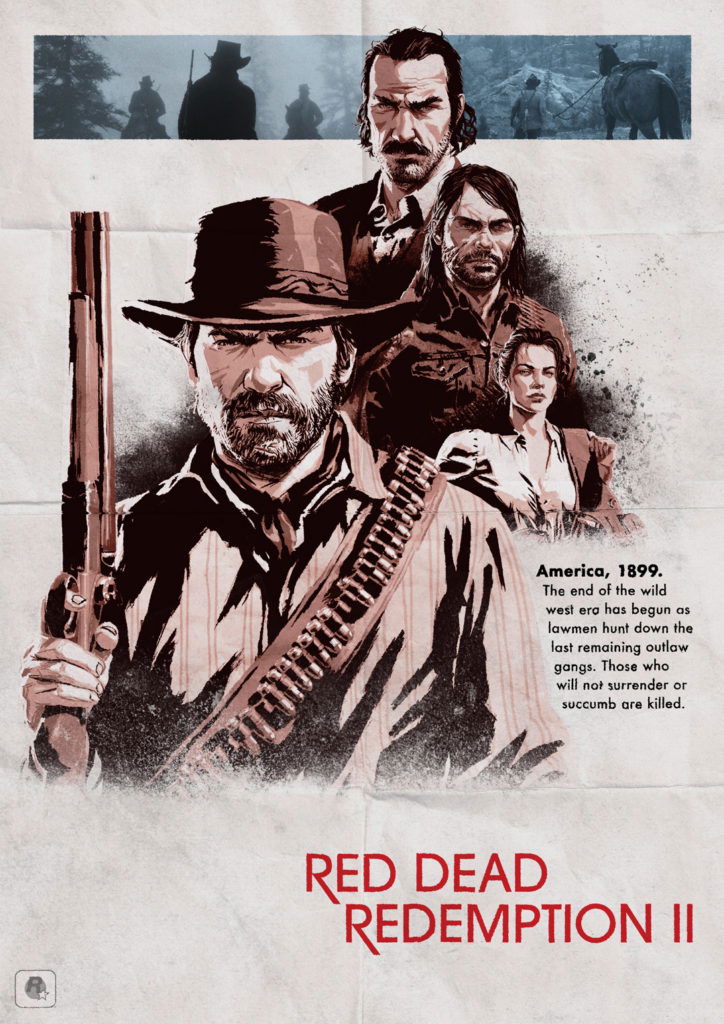 Guest artist Scott Saslow has a score to settle …