Yesterday, SYFY Wire exclusively revealed Phase 1 of our tribute to Warner Bros. Pictures and Legendary's "Godzilla: King of the Monsters" and today we are back with phase 2.  Here's a quick breakdown from the official website along with a uber cool Russian poster for the film.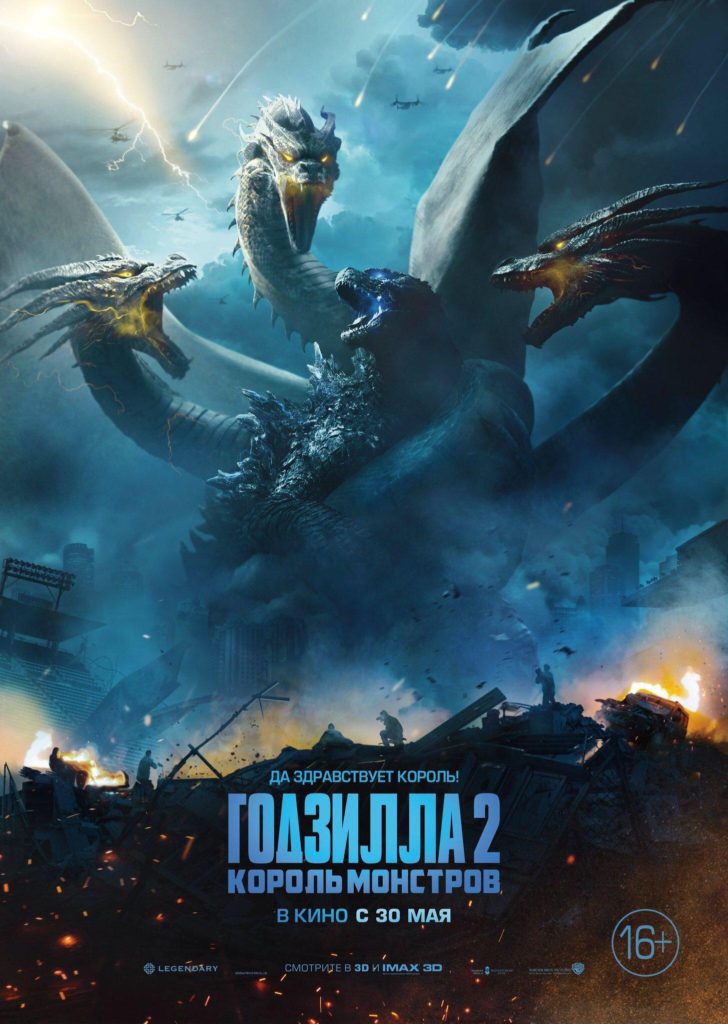 Following the global success of "Godzilla" and "Kong: Skull Island" comes the next chapter in Warner Bros. Pictures' and Legendary Pictures' cinematic Monsterverse: "Godzilla: King of the Monsters," an epic action adventure that pits Godzilla against some of the most popular monsters in pop culture history.
The film was directed by Michael Dougherty ("Krampus"), and stars Kyle Chandler ("The Wolf of Wall Street," "Manchester by the Sea") as well as Oscar nominee Vera Farmiga ("Up in the Air," "The Conjuring" films); Millie Bobby Brown ("Stranger Things") in her feature film debut; Bradley Whitford ("Get Out"); Oscar nominee Sally Hawkins ("Shape of Water", "Blue Jasmine"); Charles Dance (HBO's "Game of Thrones"); Thomas Middleditch (HBO's "Silicon Valley"); Aisha Hinds ("Star Trek Into Darkness"); O'Shea Jackson Jr. ("Straight Outta Compton"); Oscar nominee David Strathairn ("Good Night and Good Luck"), with Oscar nominee Ken Watanabe ("The Last Samurai) and Golden Globe nominee Ziyi Zhang ("Memoirs of a Geisha," "Crouching Tiger, Hidden Dragon").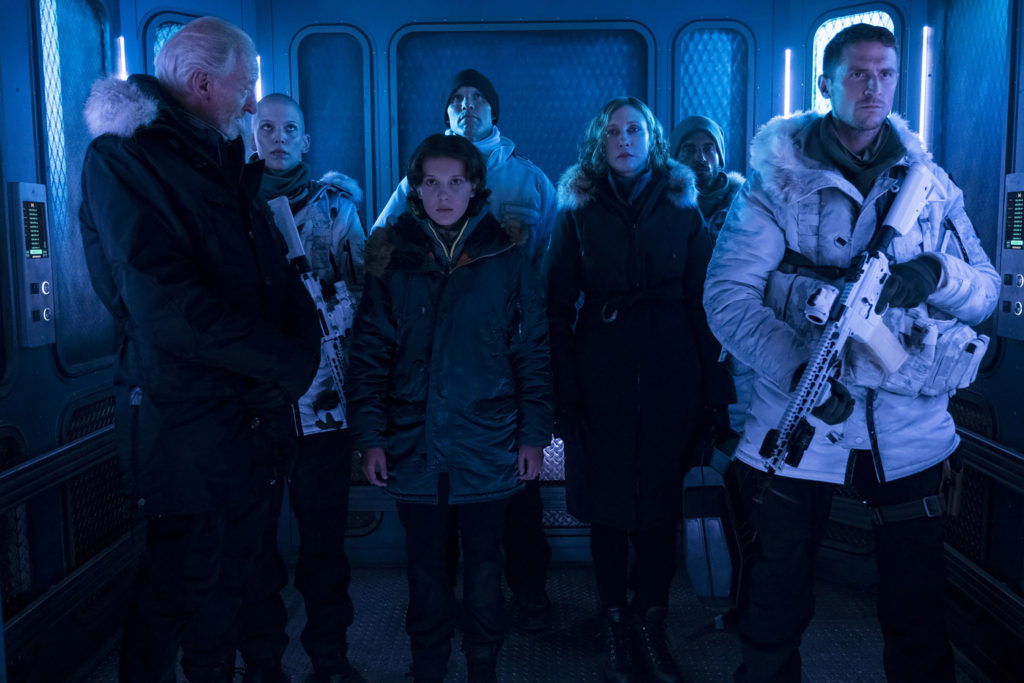 The new story follows the heroic efforts of the crypto-zoological agency Monarch as its members face off against a battery of god-sized monsters, including the mighty Godzilla, who collides with Mothra, Rodan, and his ultimate nemesis, the three-headed King Ghidorah. When these ancient super-species—thought to be mere myths—rise again, they all vie for supremacy, leaving humanity's very existence hanging in the balance.
Dougherty directed from a script he wrote with Zach Shields, based on the character "Godzilla" owned and created by TOHO CO., LTD. The film was produced by Mary Parent, Alex Garcia, Thomas Tull, Jon Jashni and Brian Rogers, with Zach Shields, Barry Waldman, Hiro Matsuoka, Keiji Ota, Yoshimitsu Banno and Kenji Okuhira serving as executive producers, and Ali Mendes and Jay Ashenfelter co-producing for Legendary.
Behind the scenes, Dougherty's creative team included director of photography Lawrence Sher, whose past credits include "War Dogs" and "Godzilla," for which he handled additional photography; production designer Scott Chambliss ("Guardians of the Galaxy Vol. 2," "Star Trek Into Darkness"); editors Roger Barton ("Pirates of the Caribbean: Dead Men Tell No Tales," the "Transformers" films), Oscar nominee Richard Pearson ("United 93," "Kong: Skull Island"), and Bob Ducsay ("Godzilla," "Star Wars: The Last Jedi"); costume designer Louise Mingenbach (the "X-Men" and "Hangover" films); and Oscar-winning VFX supervisor Guillaume Rocheron ("Godzilla," "Ghost in the Shell," and part of the Oscar-winning team behind "Life of Pi").
A presentation of Warner Bros. Pictures and Legendary Pictures, in association with Toho Co. Ltd., "Godzilla: King of the Monsters" In theaters Thursday. It will be distributed in 3D and 2D and IMAX by Warner Bros. Pictures, except in Japan, where it will be distributed by Toho; and in China, where it will be distributed by Legendary East.
Here is Phase 2 of our tribute to the King of Monsters…. LONG LIVE THE KING!  (Insert Godzilla roar here….)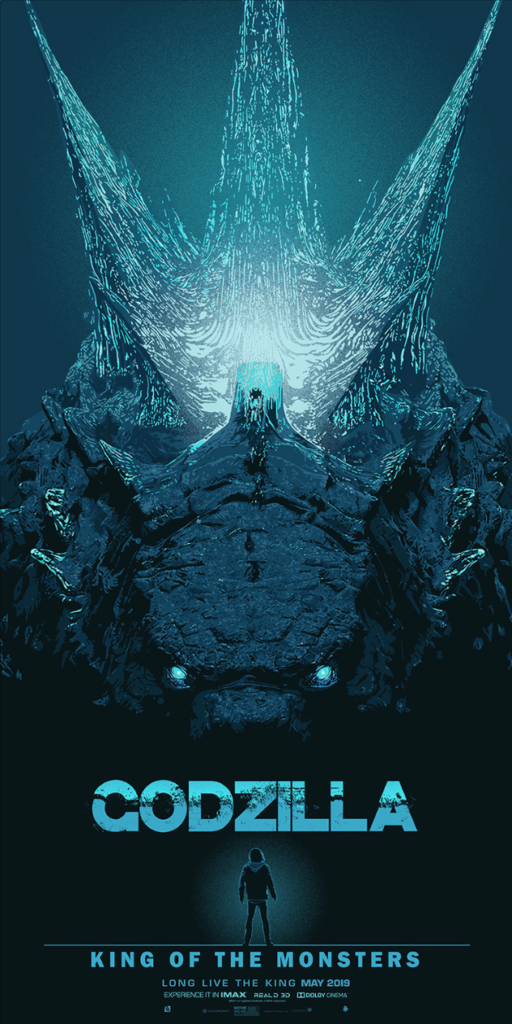 Image by Poster Posse Pro The Dark Inker
Image by Poster Posse Pro Luke Butland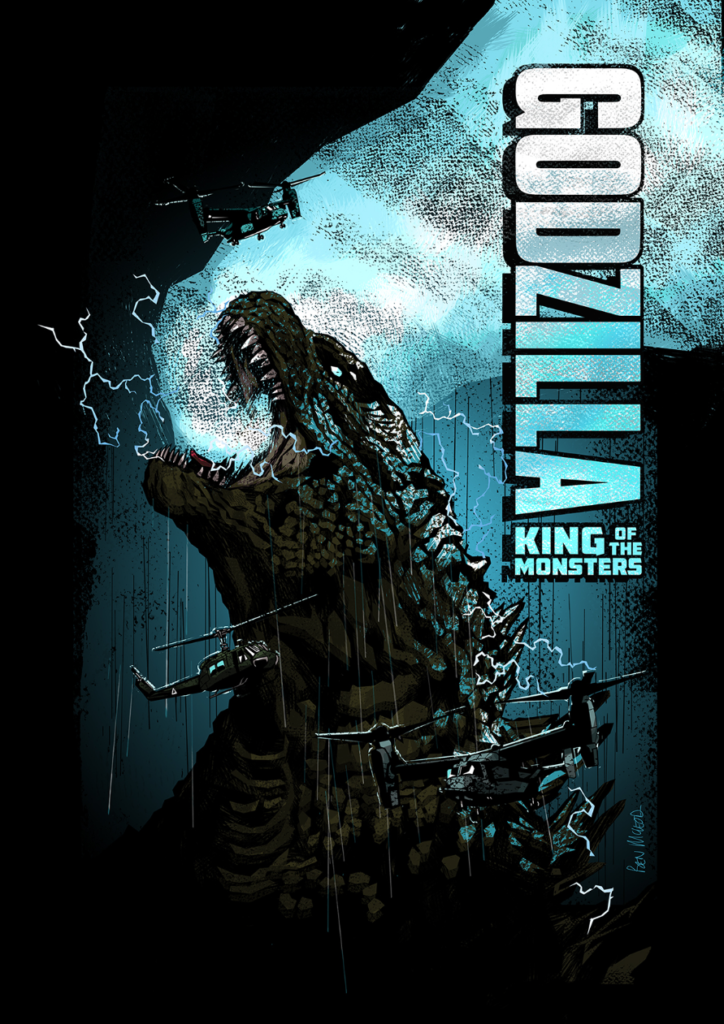 Image by Poster Posse Pro Ben Mcleod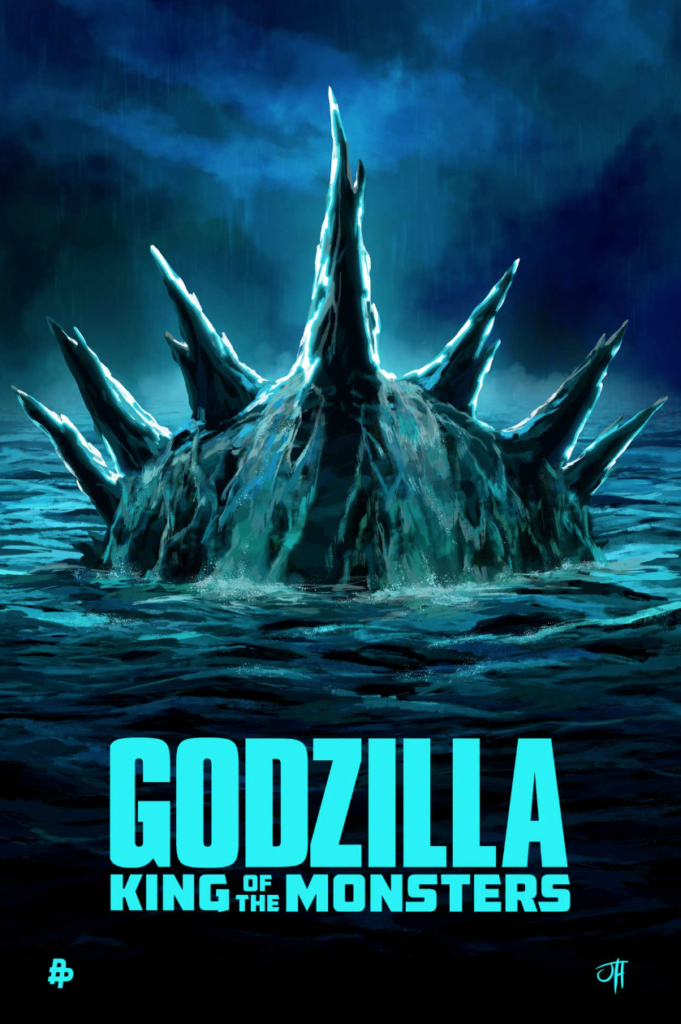 Image by Poster Posse Pro John Hughes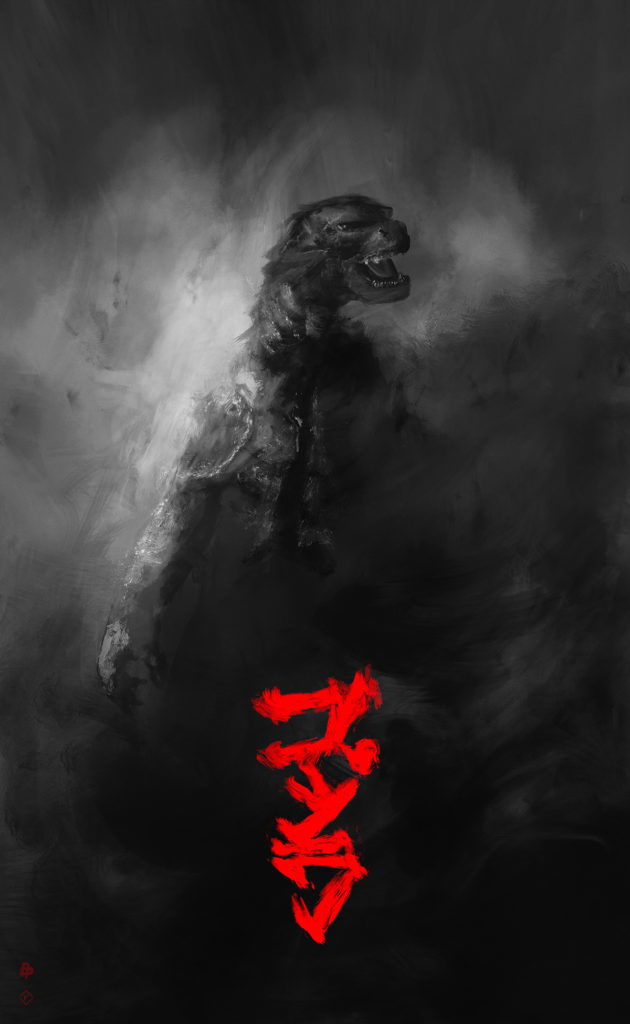 Image by Poster Posse Pro Rafal Rola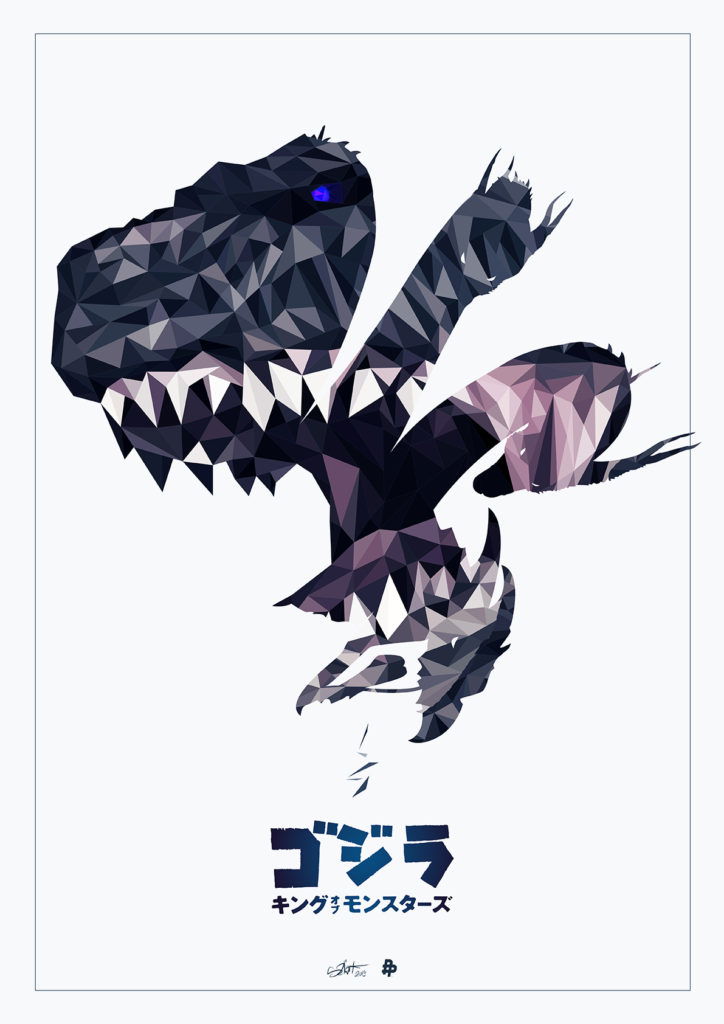 Image by Poster Posse Pro Simon Delart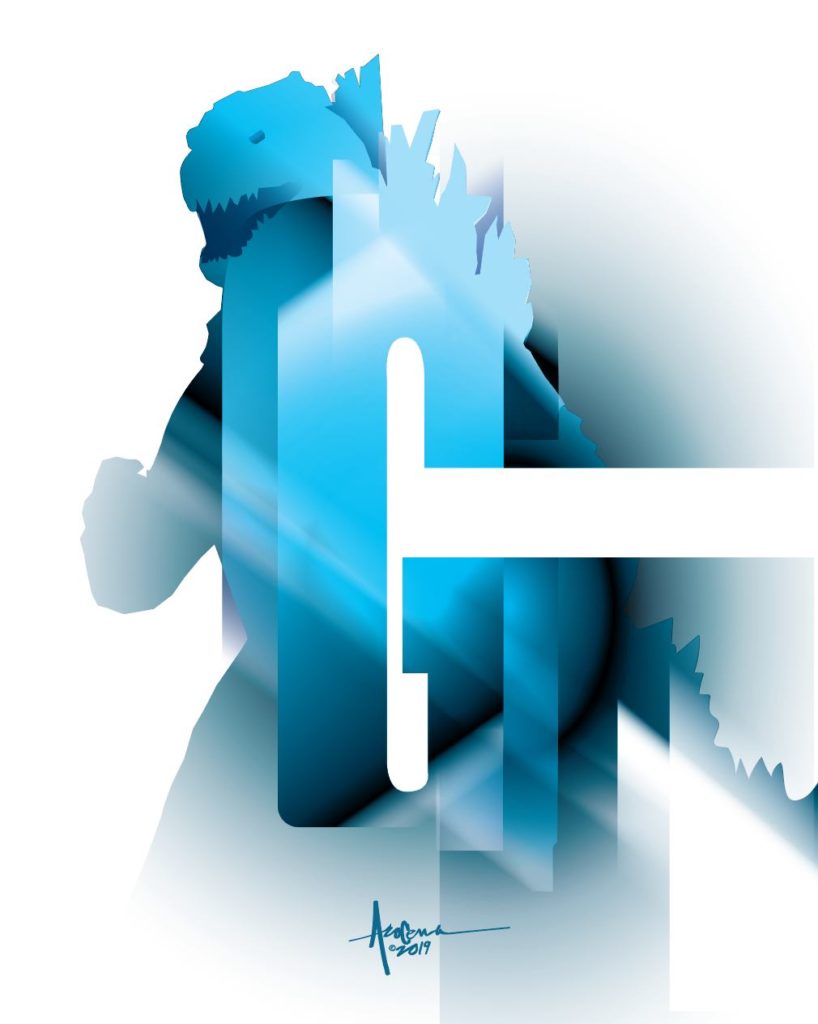 Image by Poster Posse Pro Orlando Arocena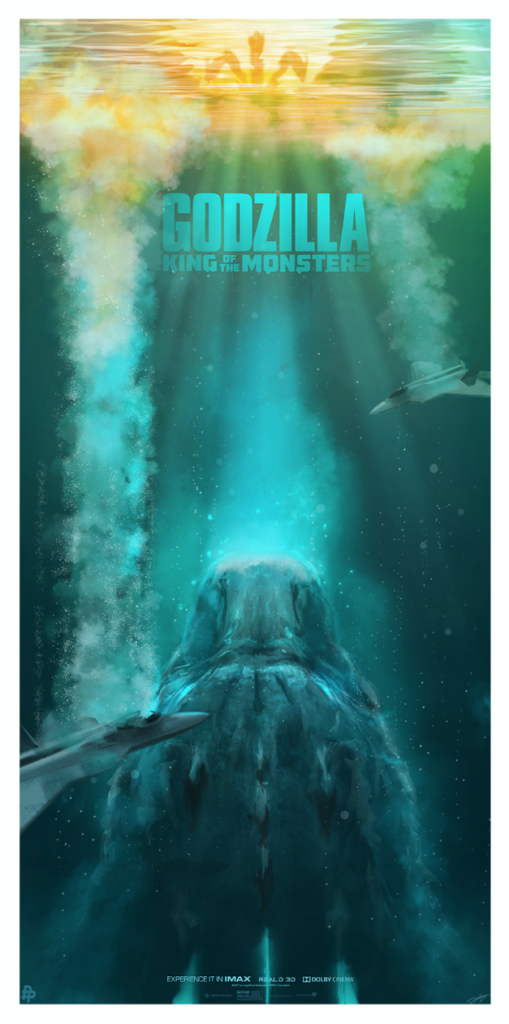 Image by Poster Posse Pro Andy Fairhurst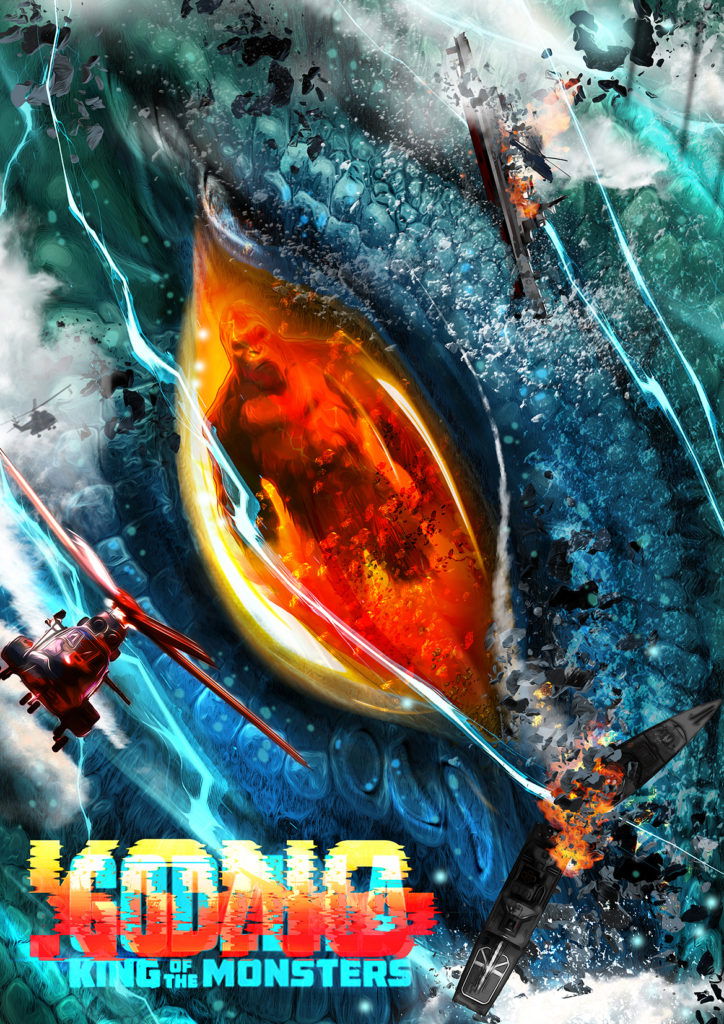 Variant Image by Poster Posse Pro Chris Malbon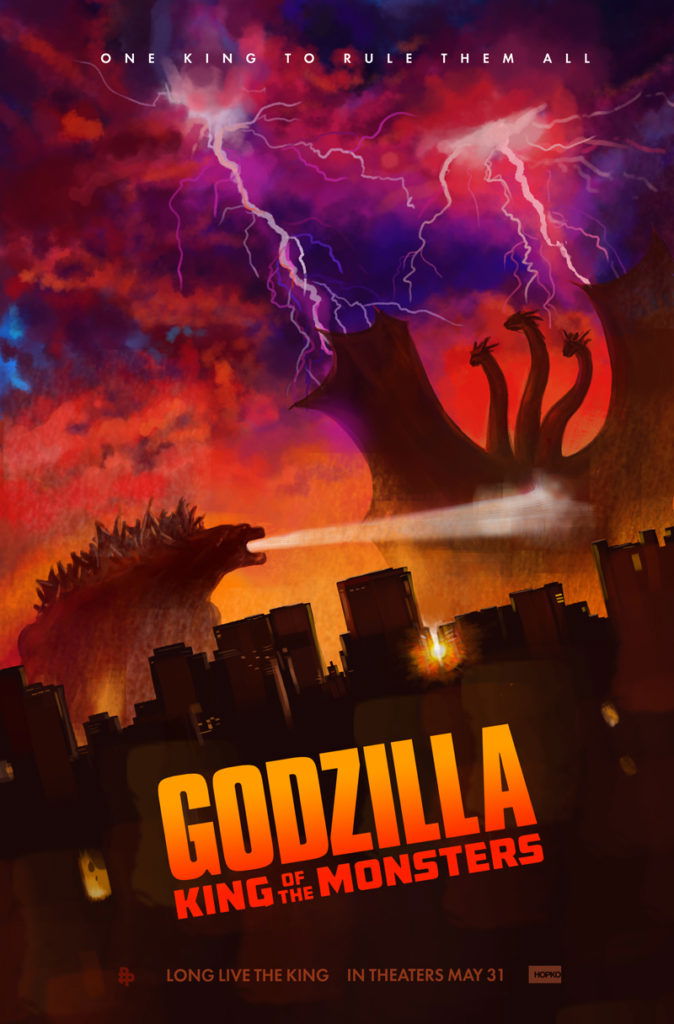 Variant Image by Poster Posse Pro Scott Hopko
Image by Guest Artist Mark Levy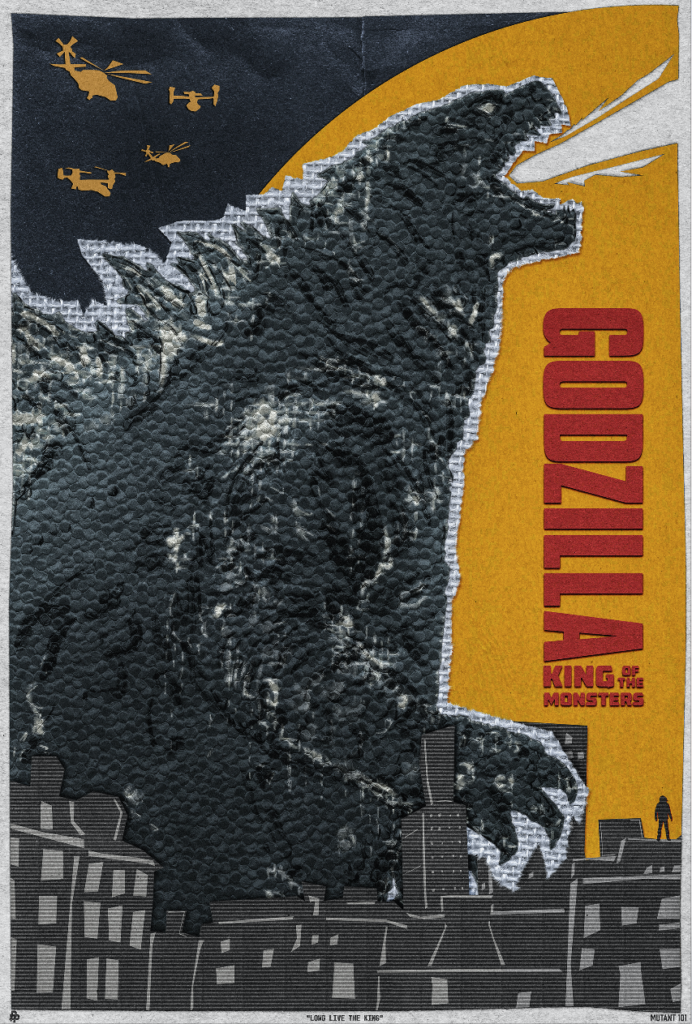 Image by Guest Artist Mutant 101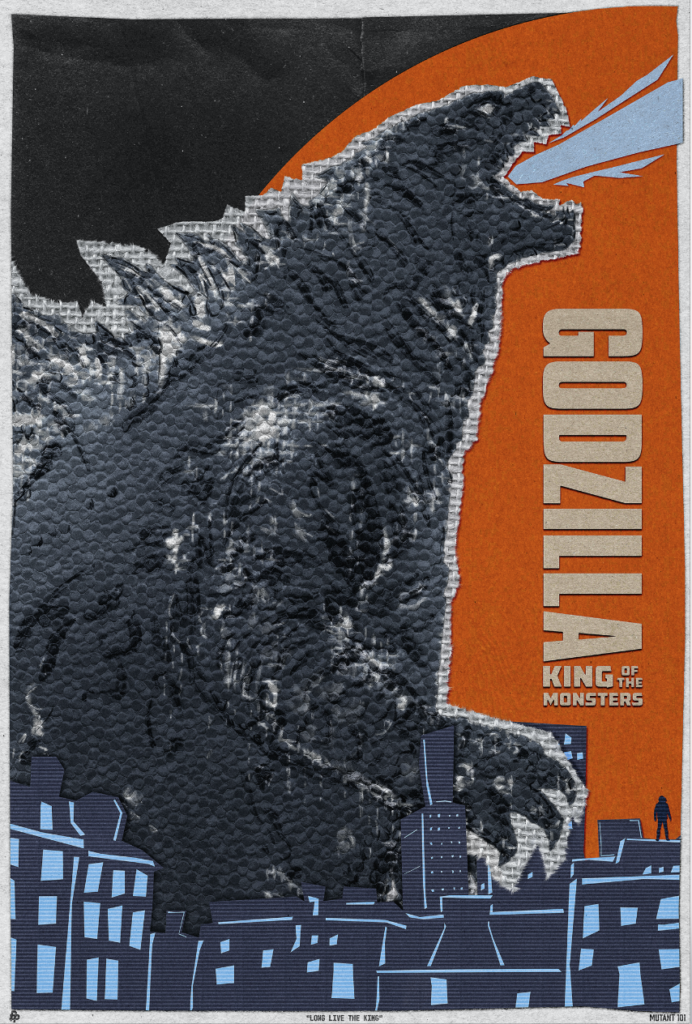 Variant Image by Guest Artist Mutant 101
Poster Posse is an art/ design agency with over 45 creatives under contract worldwide.  We believe that "
opportunity is everywhere
" and love collaborating with new clients on all types of projects, big or small.  We are known for our art but there is SO much more to us than that.  In collaboration with our sister company
MEOKCA
, we now offer the following services:
illustration
(DUH!),
key art, editorial art, packaging, branding, look books, pitch decks, world building, storyboards, concept art, 3D modeling
and
2D animation
.  If YOU have a project that requires ANY of the above, we'd love to hear from you.  Let us help bring your vision to life. (Reach out via the CONTACT tab at the top of our homepage.)