In 1979, Director Ridley Scott bestowed upon us one of the greatest sci-fi tales of all-time…"Alien."  The film launched the career of Sigourney Weaver as Warrant Officer Ripley from the spacecraft Nostromo and introduced us all to one of the most menacing, terrifying monsters in all of film, the Xenomorph.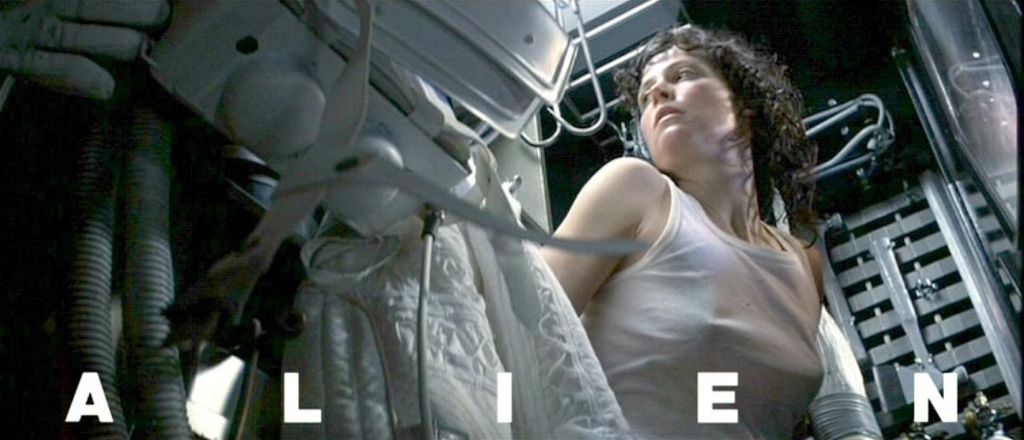 Designed by the beautifully warped mind of H.R. Giger, this creature and others like the "face hugger" and the "chest burster" would haunt fans for years as a reoccurring, unstoppable horror in subsequent films. The film was rounded out with the perfectly moody score composed by Jerry Goldsmith.
This perfect storm of unbridled horror and sci-fi perfection was completed with the perfect casting of Tom Skerritt, Veronica Cartwright, Harry Dean Stanton, John Hurt,Ian Holm and Yaphet Kotto.  Each member served their purpose in the grand scheme of this suspenseful tale and left their mark in film history as the ill-fated crew that didn't stand a chance.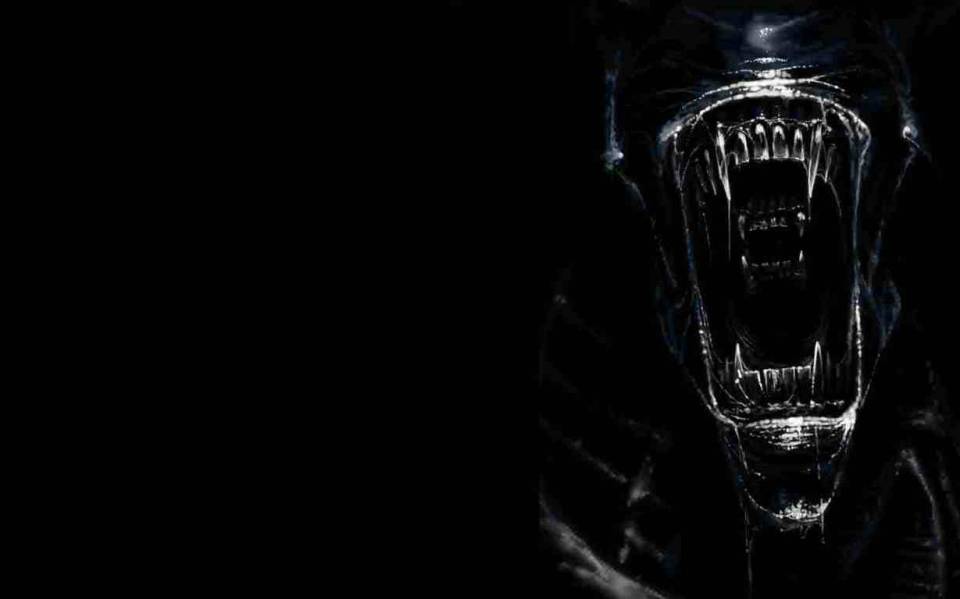 The Poster Posse is celebrating the 35th anniversary of this landmark film with a print tribute.  Posse members from around the globe have turned in some highly desirable art for our last project of 2014.  Sit back and take a look at PHASE 1 of the project that rounds out the year for us.  Feel free to leave your comments in the section down below.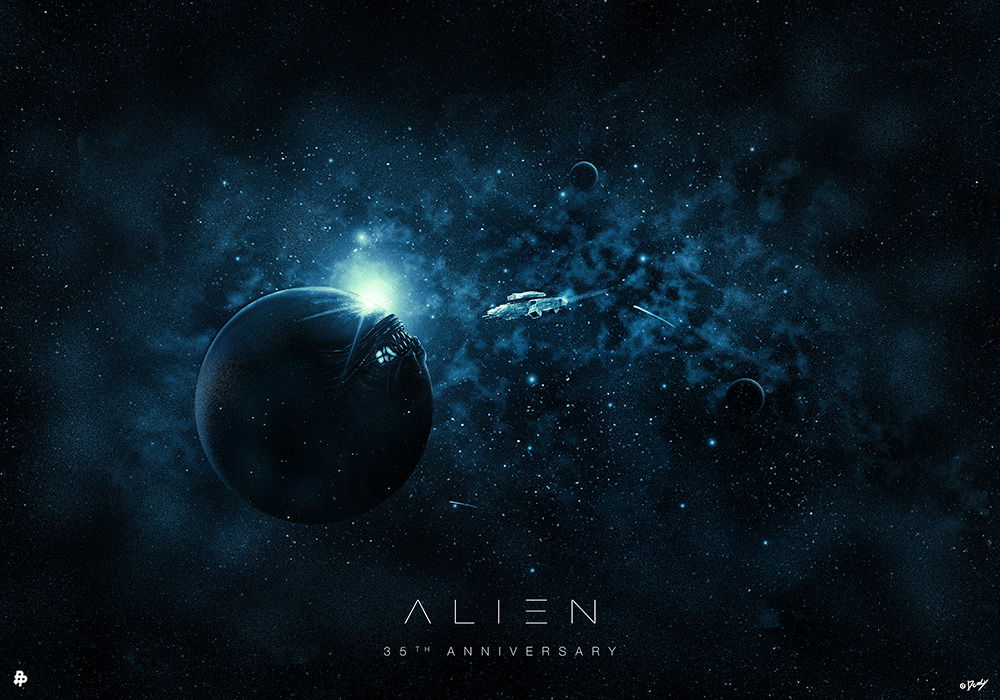 "Alien: 35th Anniversary" by Doaly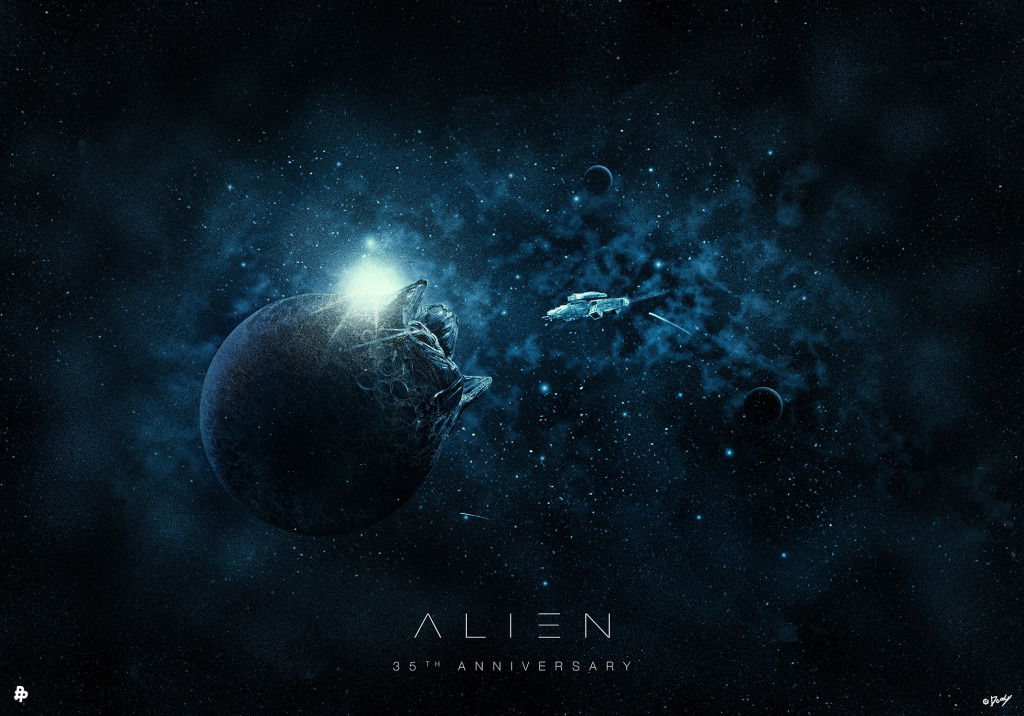 Detail shot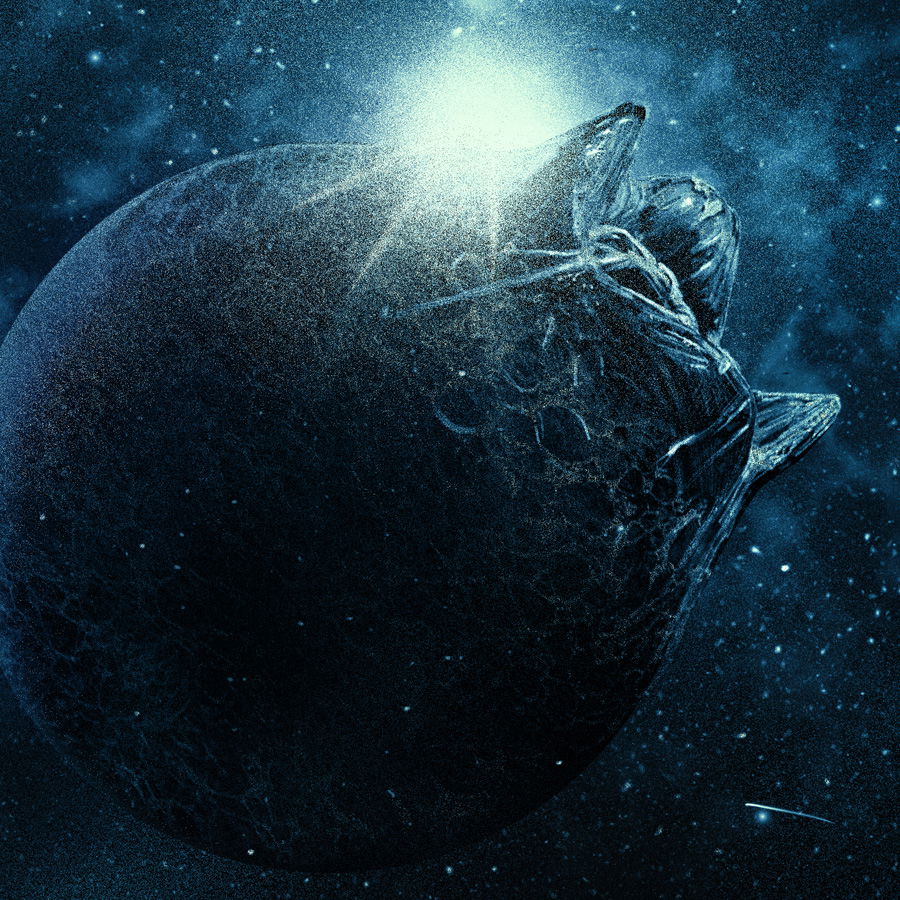 Detail shot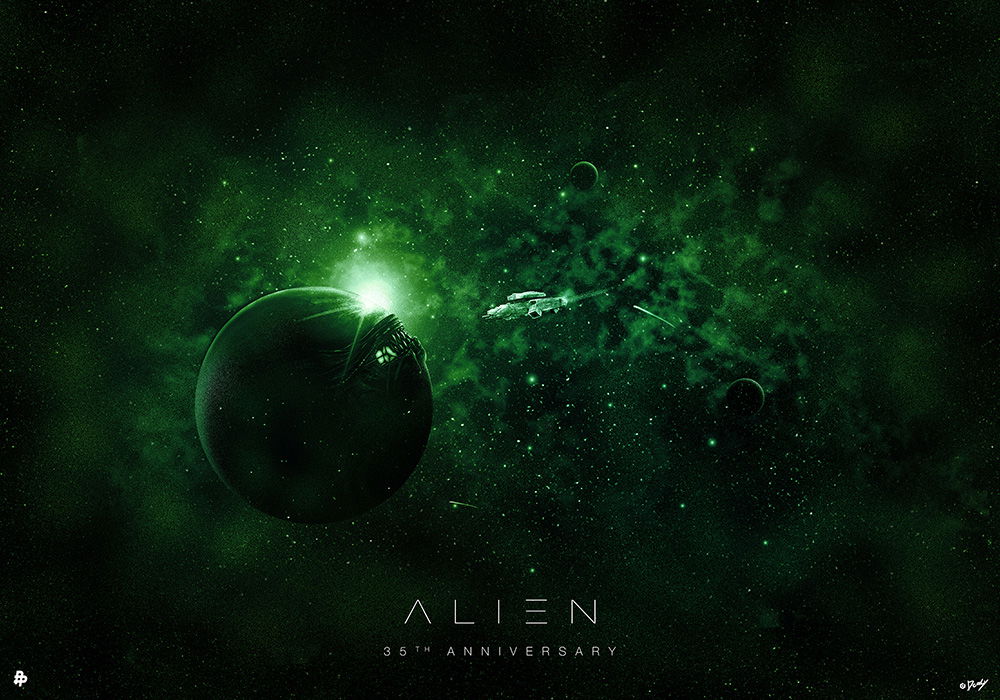 Green Variant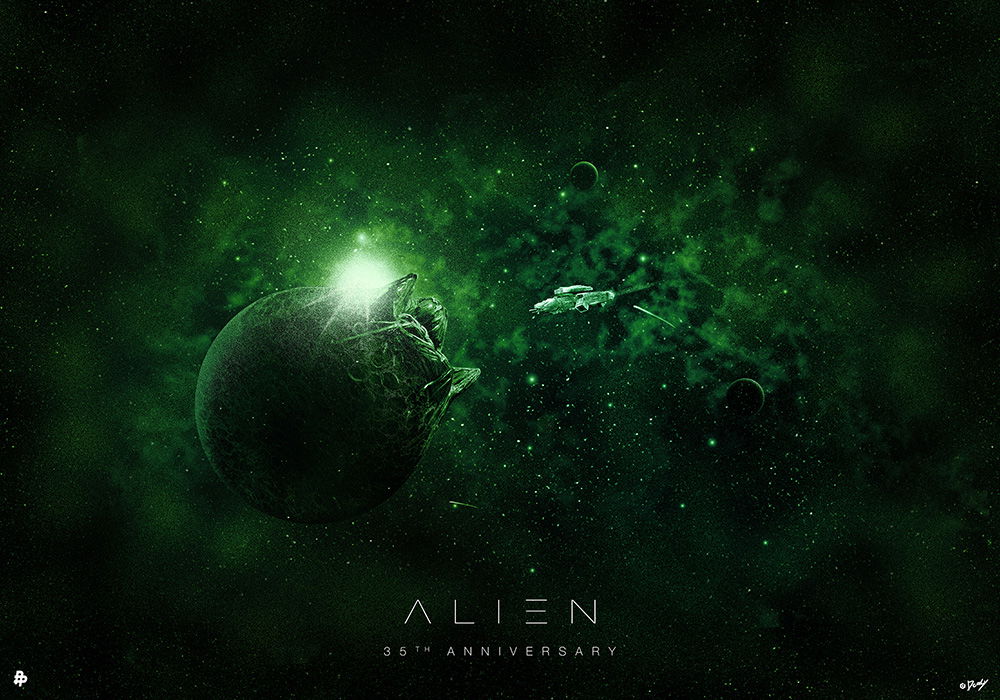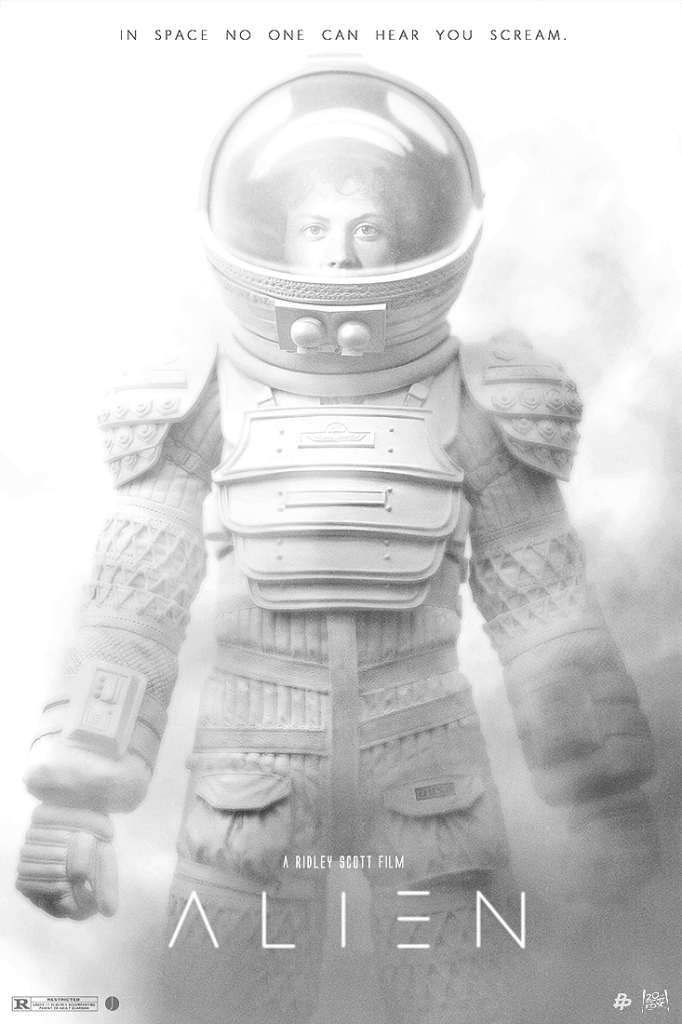 "Alien" by John Aslarona
・Limited Edition Giclee Print
・13″ x 19″ (½-inch borders around 12″x18″ print)
・Signed and Numbered
$25
"Alien 3-D Variant" by John Aslarona
・Limited Edition Giclee Print
・13″ x 19″ (½-inch borders around 12″x18″ print)
・Signed and Numbered
$25

"Alien 35th Anniversary" by Orlando Arocena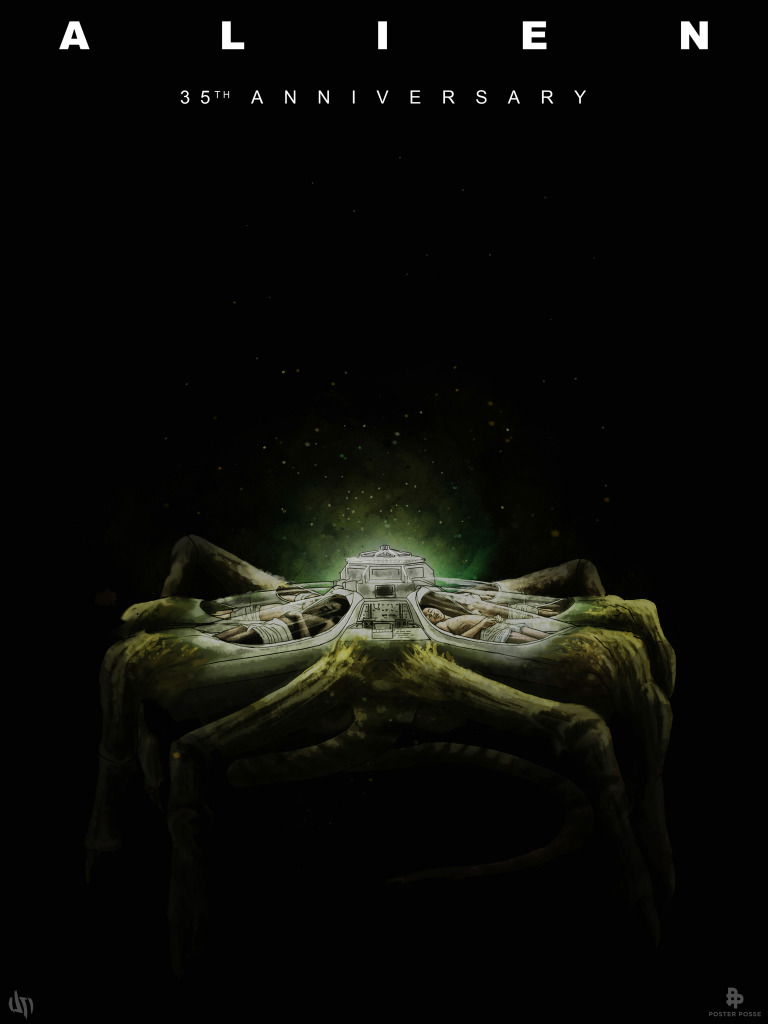 "Alien 35th Anniversary" by Daniel Nash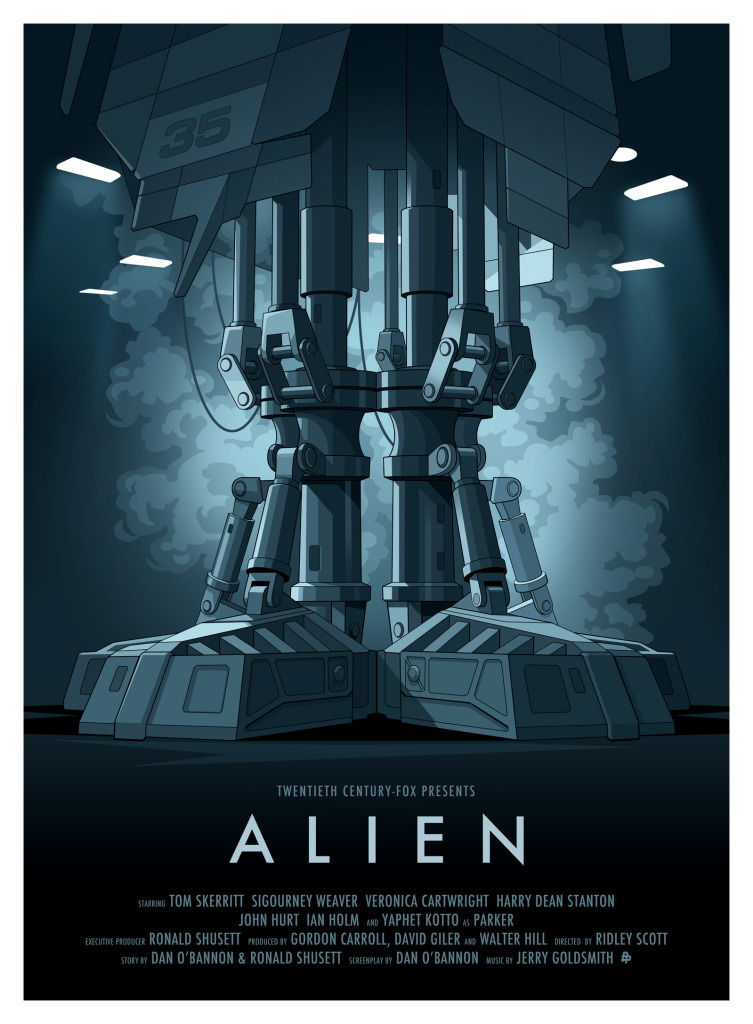 "Alien" by Brian Taylor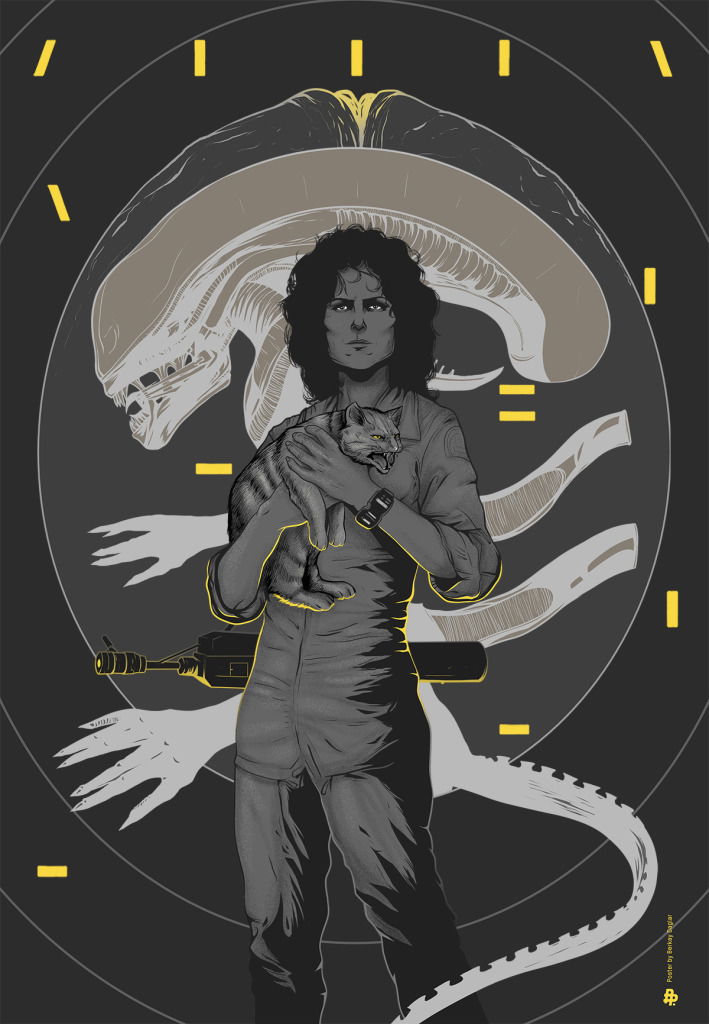 "Alien" by Berkay Daglar

"Alien" by Robert Bruno
Alien will always be regarded as one of the most terrifying films of all time, and rightfully so. It set the tone for virtually every Sci-Fi/space movie and was remarkably inventive and ambitious for its time. I wanted to create and very dramatic, illongated composition that featured the Alien along with the ominous chains it used to escape with its victims aboard the Nostromo. – Robert Bruno
Come back tomorrow for PHASE 2 of our tribute to the 35th anniversary of "Alien."