If you weren't blinded by the eclipse yesterday, then feast your eyes on this.  With the first 3 phases having already been revealed, today we continue the "Keepers" series of fantasy art from Poster Posse Pro The Dark Inker.  The series already consists of "Curious Red," "Awaken," and "Guardian."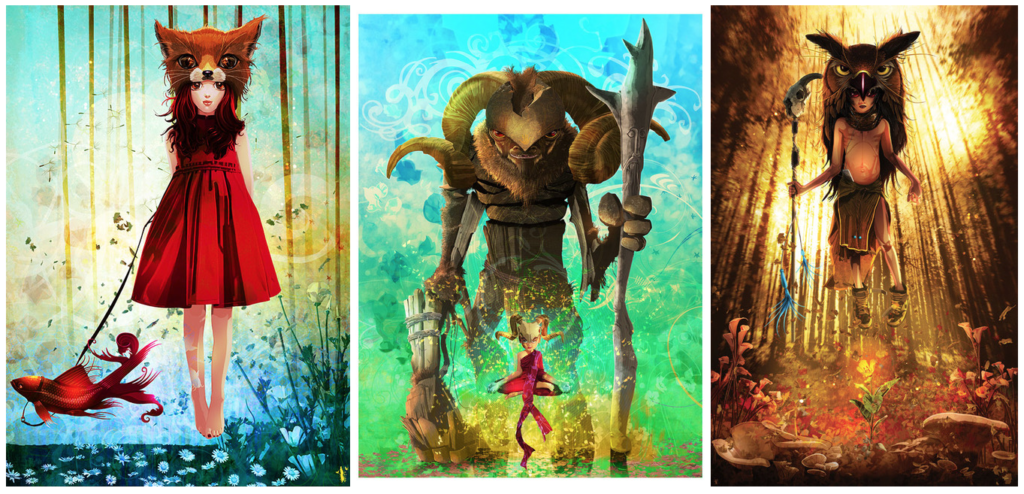 The newest addition is titled "Hunted," which you can see below.
"Min-Tay may be diminutive but her talents and ruthlessness far exceed her size.  She is the youngest to ever serve the Tu-Ga, a clan of protectors.  She is also the first woman to do so and with that looming over her head, she has become a target for the Dakow.  The Dakow are demons whose only desire is to wreak havoc, cause chaos and ultimately devour ever last member of the Tu-Ga.  Min-Tay is on her first mission and her elders expect great things.  They are confident in her abilities and they've feed her undying hatred of the Dakow by giving her the daunting task of eliminating Tok, the oldest and most powerful of the demons.  With him out of the way, the Tu-Ga just may stand a chance against the hords of Dakow that are gathering in the low lands, getting ready for an assault against the Tu-Ga stronghold.  With the stakes higher than ever before, it is up to this girl to level the playing field for the first time in a long time but the question remains, just who is hunting who?"
"Hunted" by The Dark Inker
Phase 4 of the "Keepers" Series
Beautiful, 18″ x 24″ Fine Art Giclée print on heavy weight archival matte finish paper. 
Limited Edition:  25pcs
Price:  $30 (shipping additional)
Ships with a Certificate of Authenticity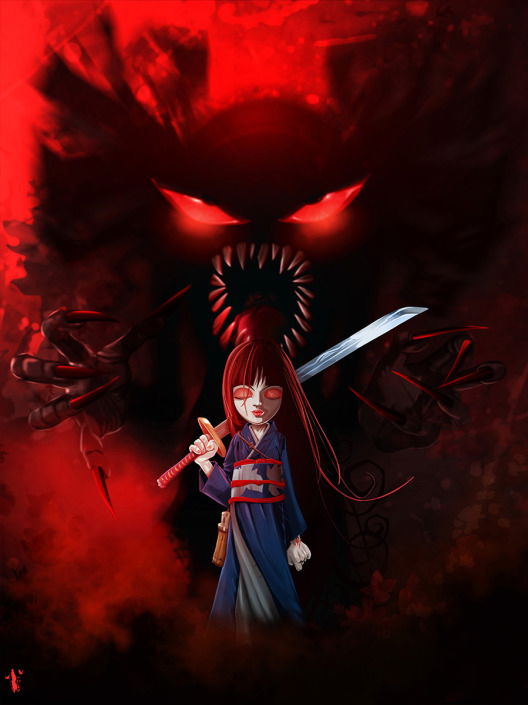 If it's apparel or merch you desire, head over to our

< OFFICIAL TEEPUBLIC PAGE

> and you can get tees, phone cases, mugs, laptop bags and stickers as well.