Fifteen years ago, the end of the world—the anticipated "Millennium Event"—was avoided thanks to the efforts of Frank Black and FBI agents Fox Mulder and Dana Scully. Or was it? Frank's psychic gifts have been showing him that evil has continued to grow unabated in the world, and he's trying his best to ignore it. But soon the resurgence of the Millennium Group and their quest to find Frank's daughter Jordan will pull him into the fray once again, whether he likes it or not!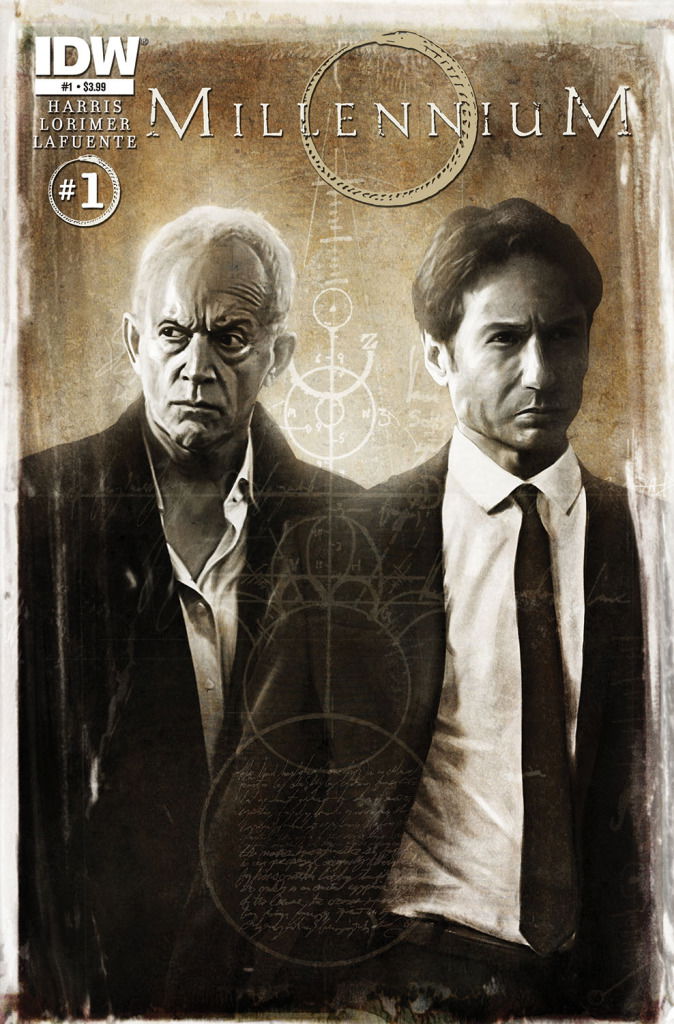 Cover #1
Here is what IDW had to say about this new mini-series over on their website.
Following his incredibly popular creation, The X-Files, Chris Carter produced another classic television series, Millennium. Early next year, the story of Frank Black continues in comics with a brand-new series from IDW! Overseen by Carter, this five-issue miniseries will bring the supernatural thriller back to fans!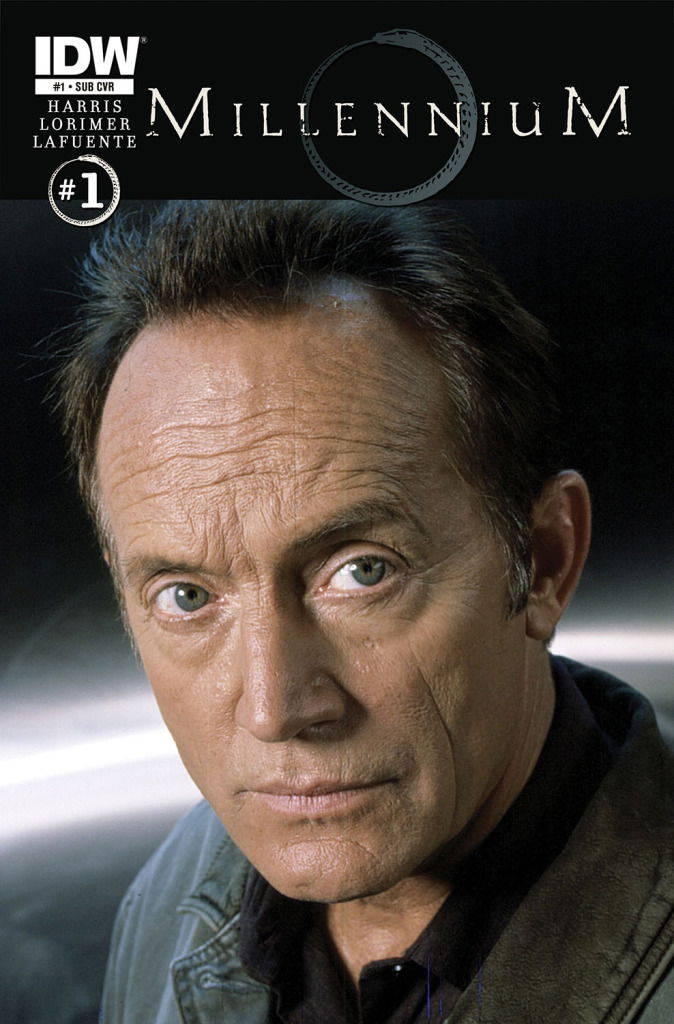 Cover #2
With the help of FBI Special Agents Fox Mulder and Dana Scully, psychic consultant Frank Black saved the world from a malevolent and destructive conspiracy. But not all is what it seems as Frank begins to uncover the terrifying return of the Millennium Group! With their eyes now set on Frank's daughter, Jordan, he'll be calling upon old friends to again survive the oncoming threat.
"Ever since Chris gave us his blessing for brining back The X-Files, the return of Frank Black has been lurking in the recesses of our minds," series editor Denton J. Tipton said. "And with that becoming reality in the pages of Season 10, we have a great launching point for a Millennium miniseries, which will guest-star Special Agent Fox Mulder."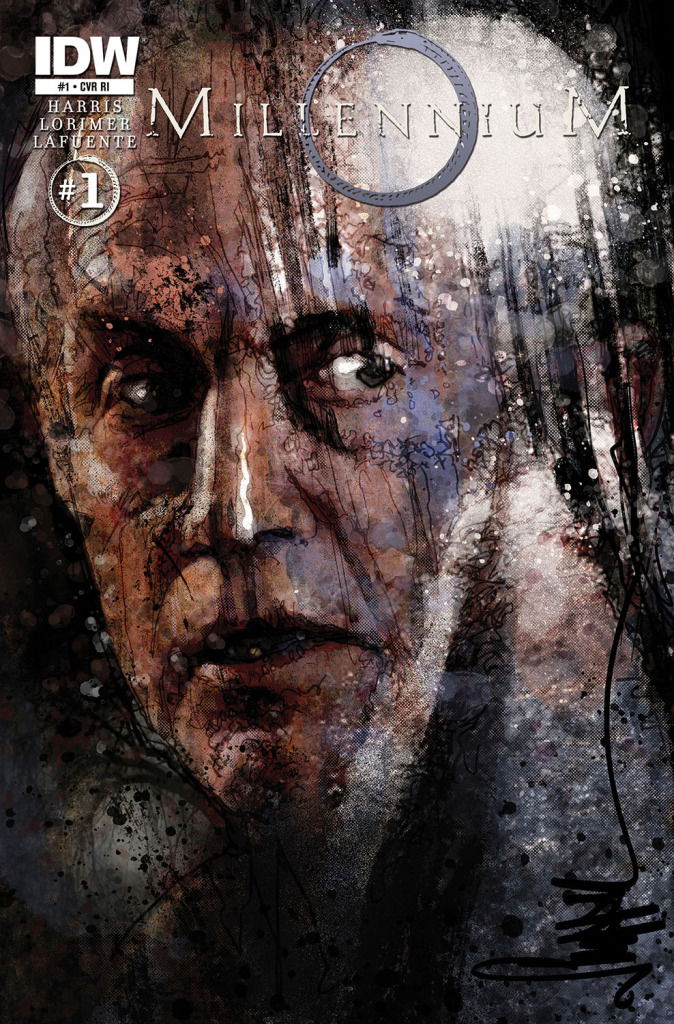 Paul Shipper Variant Cover
The Millennium creative team of writer Joe Harris and artist Colin Lorimer are both well acquainted with the Chris Carter universe as members of IDW's ongoing X-Files: Season 10 series creative team, and together they help unravel the mysteries behind the Millennium miniseries. Acclaimed artist menton3 will provide stunning painted covers for the series, and Paul Shipper's haunting image will grace a variant cover for the first issue.
"Millennium swims in the some of the same waters as The X-Files, but with an entirely different purpose and it asks something entirely unique of its audience when contemplating the forces of good and evil pulling on the series' troubled protagonist, Frank Black," said Joe Harris. "It's not just a mystery series, or an X-Files 'Monster of the Week'-type experience. It's more meditative than that. Throw in a rich mythology involving an apocalypse-chasing, cult-like organization that stretches back millennia in history and I'm as hooked as the many fans of Chris Carter's *other* great show remain. *This* is who we are."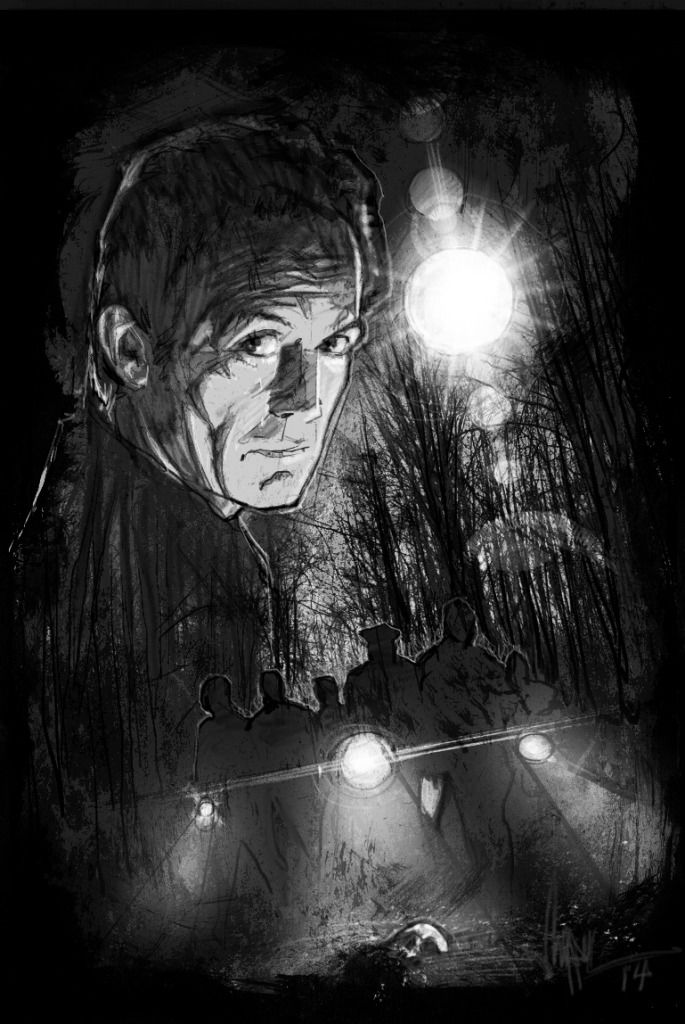 Paul Shipper W.I.P. #1
Paul was kind enough to share some W.I.P.S with us and give us a few words about the project.  Frank Black is BACK! The focus was on an older Frank Black as directed and wanted to somehow show the psychic part through the image. I just had to have a spooky looking forest… had to.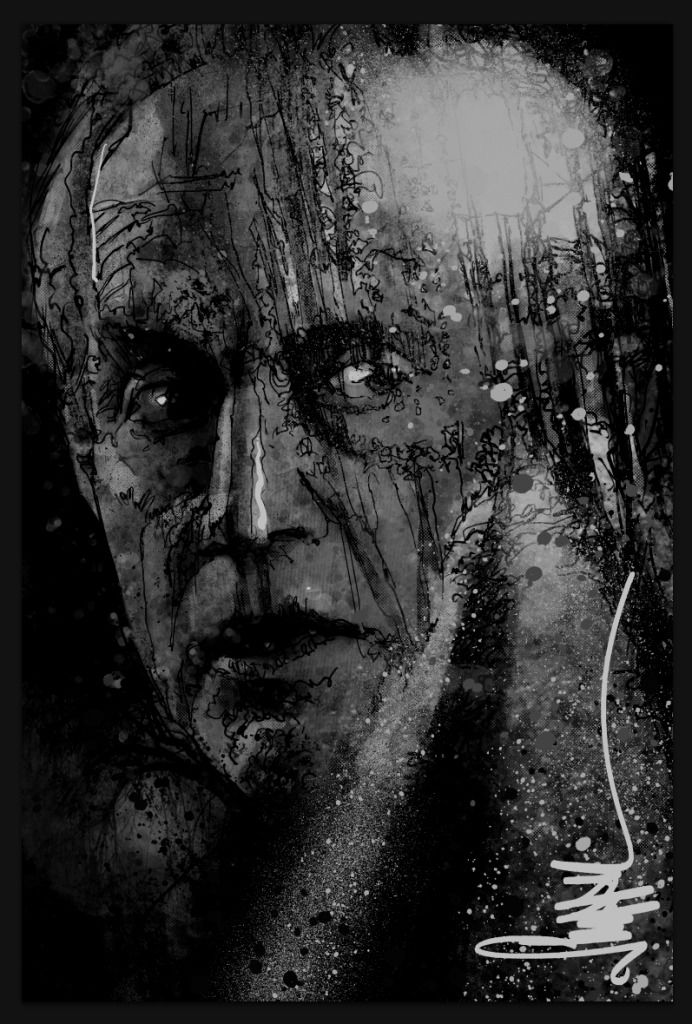 Paul Shipper W.I.P. #2
We LOVED this show and we are REALLY looking forward to this mini-series.  Be sure to follow IDW PUBLISHING on twitter for updates and follow Paul Shipper on Twitter to get updates on new projects and releases.  Head on over to Paul's OFFICIAL WEBSITE to see and pick up some of his work for someone special on your holiday gift list.