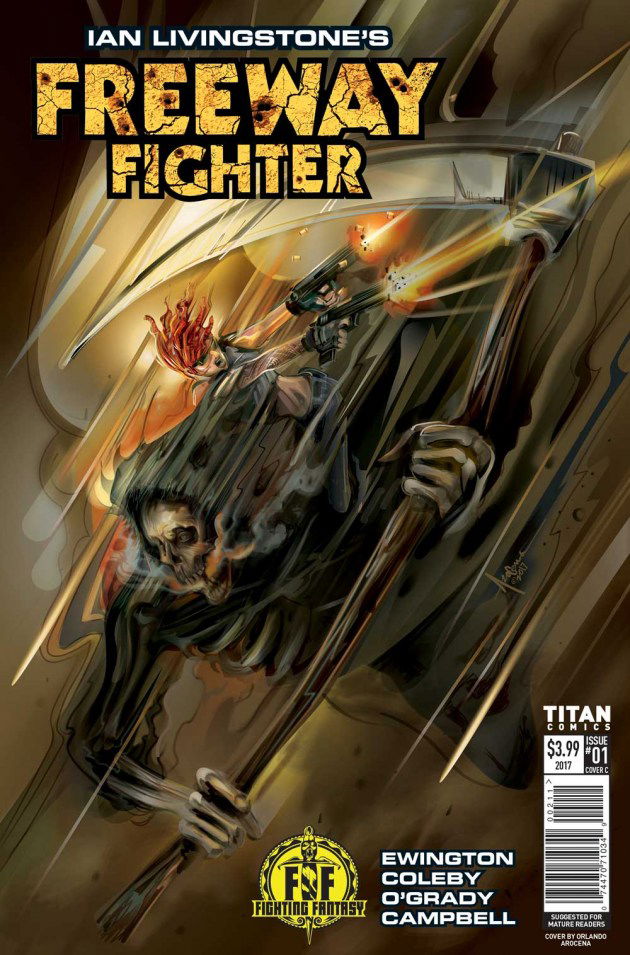 Orlando is always looking for new avenues for his venomous vector art and he landed an excellent collaboration with Titan Comics.  Orlando's work is featured as one of four available covers for issue #1 of "Freeway Fighter."  His cover is featured above and below is a brief description from Titan about this awesome new four part mini-series.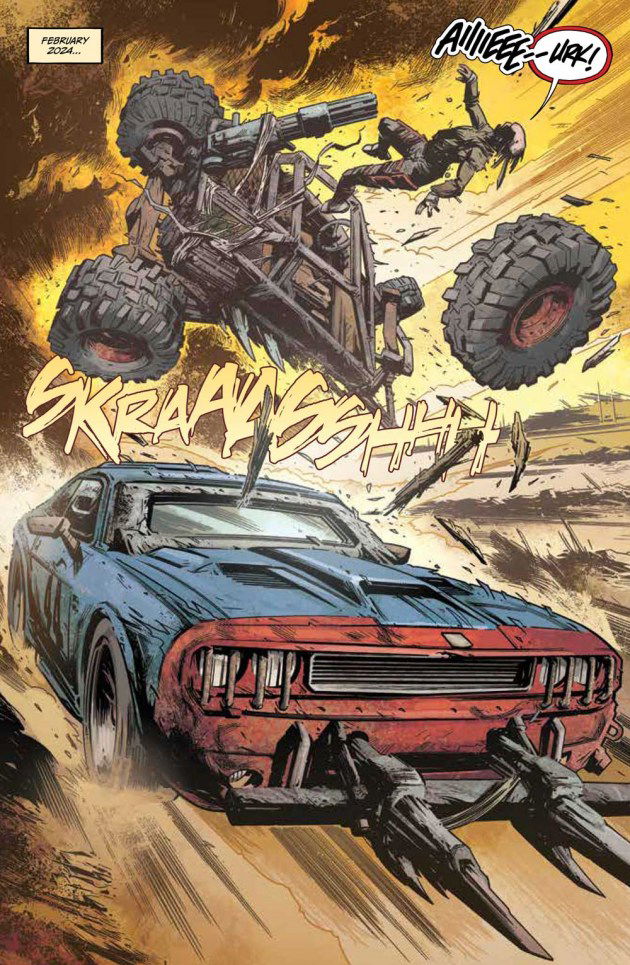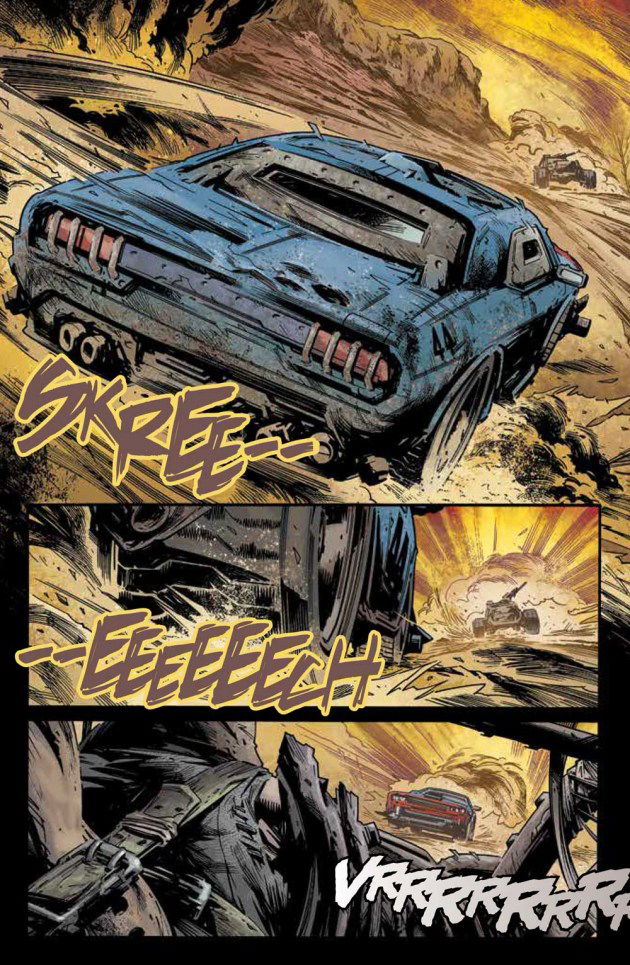 Spinning out of the legendary Fighting Fantasy series of gamebooks created by Ian Livingstone and Steve Jackson in 1982, the post-apocalyptic Freeway Fighter distinguished itself by deviating from the usual mix of orcs, goblins and cave-trolls. Celebrating 35 years in 2017, Fighting Fantasy brought together choice driven storytelling with a dice-based role-playing system to create a world in which "YOU are the hero!" The series sold over 18 million copies worldwide and is translated in over 30 languages.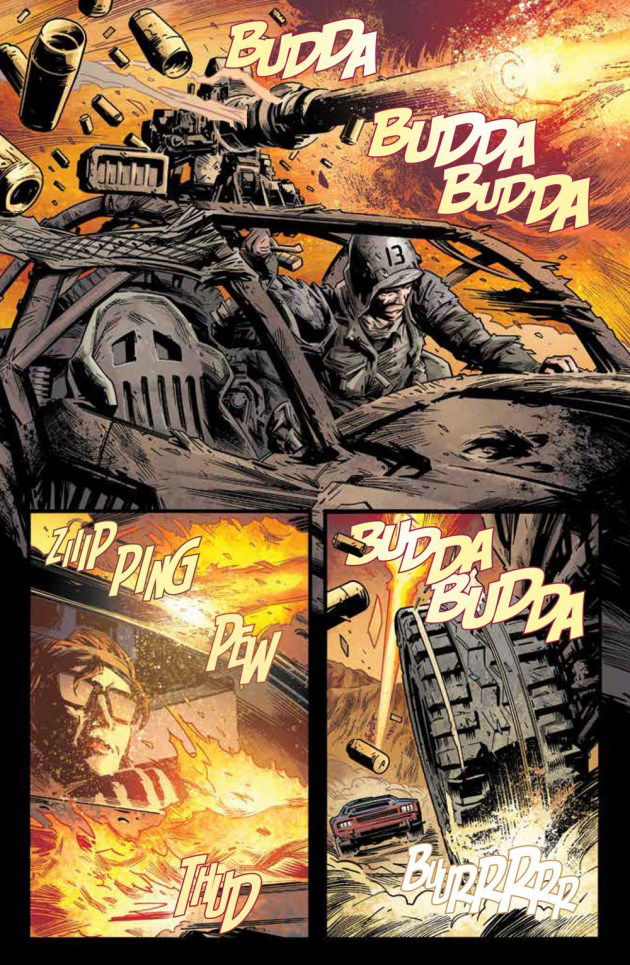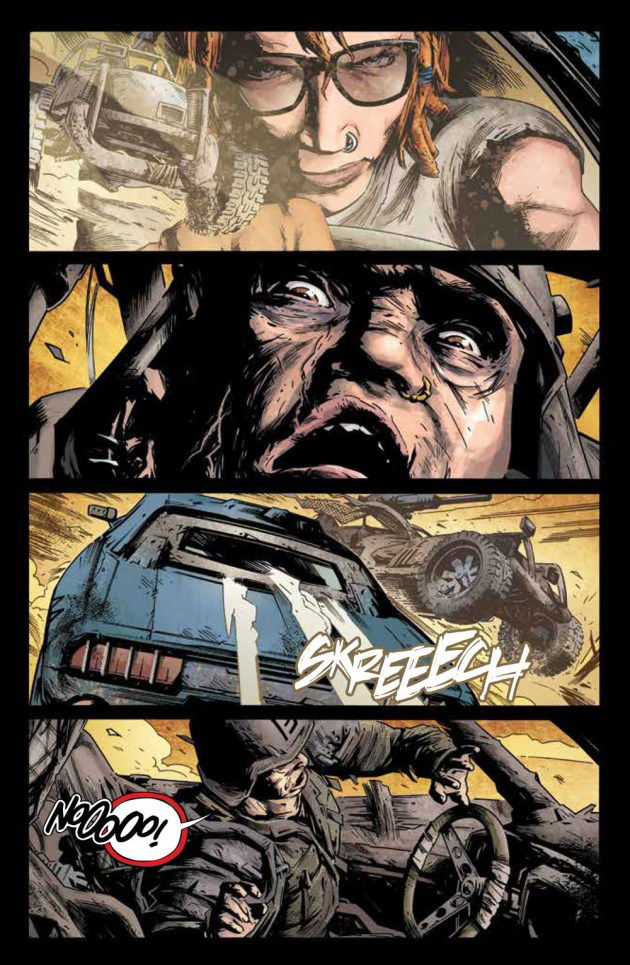 In the new comics series, written by critically acclaimed writer Andi Ewington (Just Cause 3, The Six) with original creator Ian Livingstone and artist Simon Coleby with Len O'Grady, an unknown virus has wiped out over 85% of the world's human population. Former I-400 Driver Bella De La Rosa is one of the 15% – living every day as if it were her last. Now, eighteen months after the collapse of civilization, faced with a new world order where violence and chaos rule the Freeway, she must hone her racing skills and survive any way she can!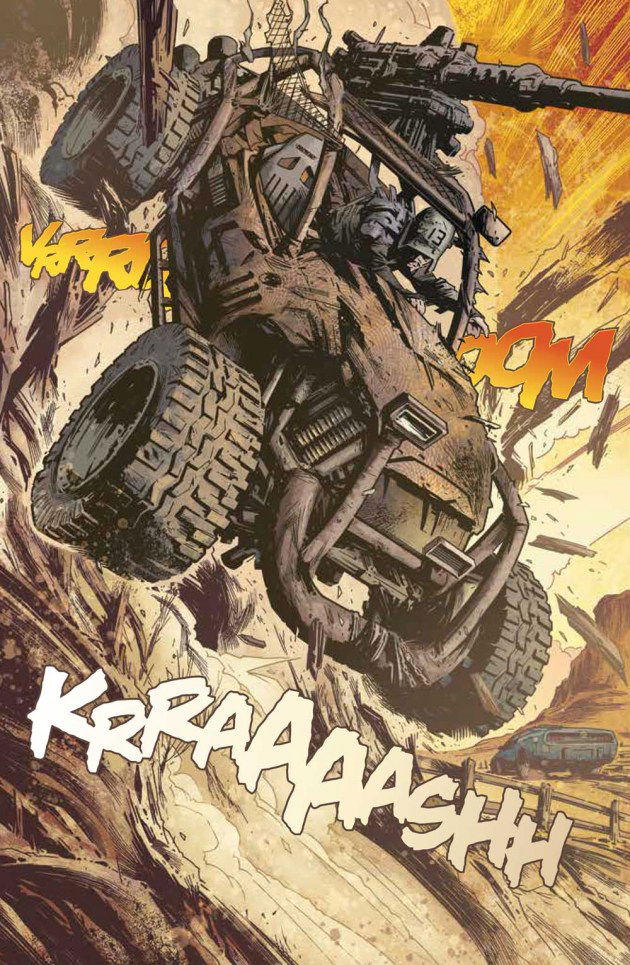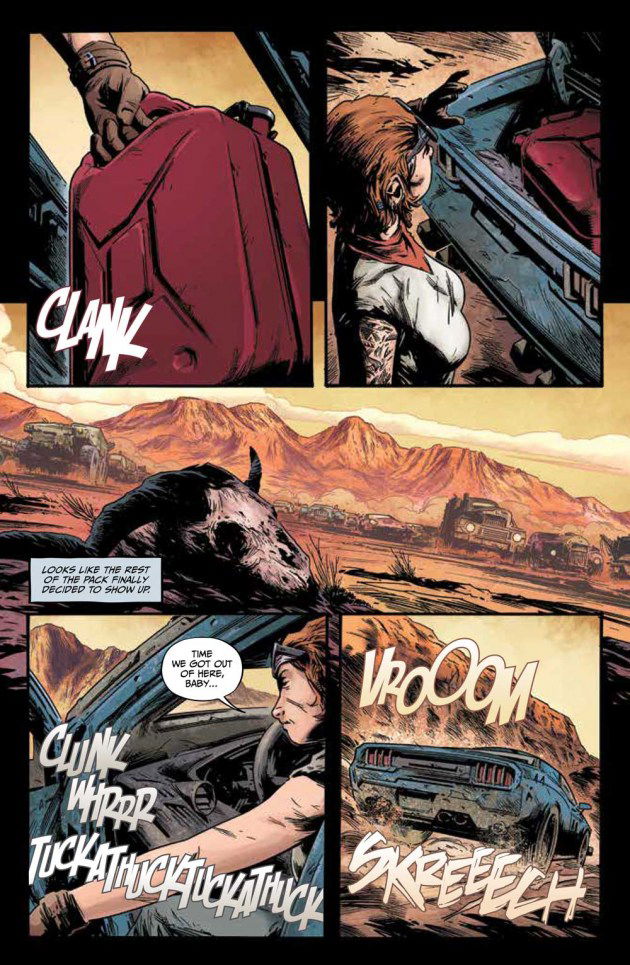 FREEWAY FIGHTER #1 thunders into comic stores and digital devices on May 17, 2017, just in time for the 35th Anniversary of Fighting Fantasy. For more information on how to order, visit TITAN COMICS OFFICIAL WEBSITE HERE.