"Who am I to talk about loneliness?"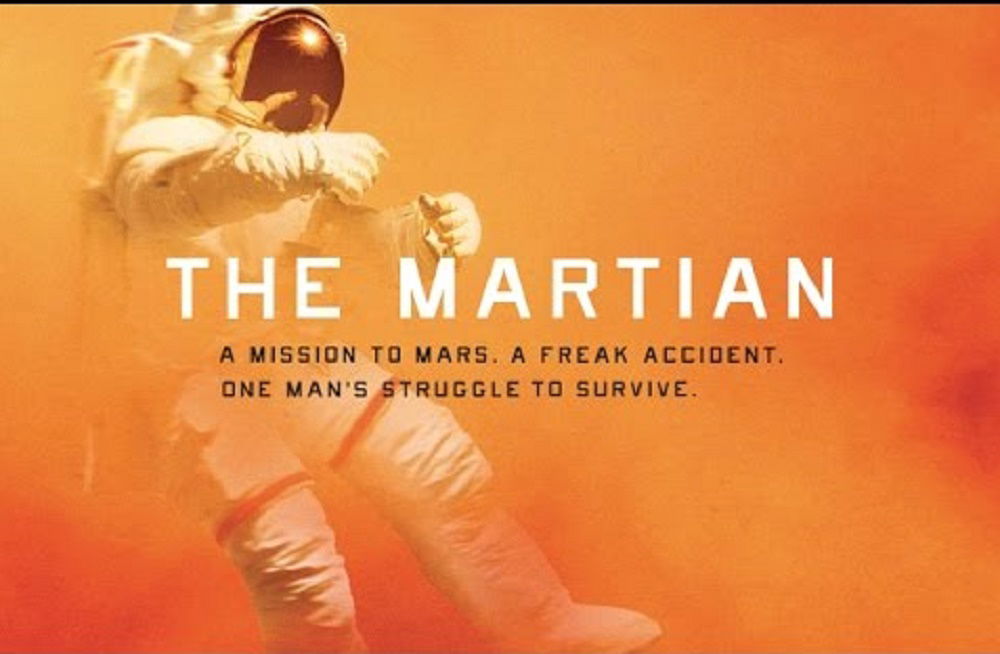 Directed by Ridley Scott, "The Martian" staring Matt Damon was one of last year's best films.  It's already won some awards and is expected to win some more before the award season is over.
During a manned mission to Mars, Astronaut Mark Watney (Matt Damon) is presumed dead after a fierce storm and left behind by his crew. But Watney has survived and finds himself stranded and alone on the hostile planet. With only meager supplies, he must draw upon his ingenuity, wit and spirit to subsist and find a way to signal to Earth that he is alive. Millions of miles away, NASA and a team of international scientists work tirelessly to bring "the Martian" home, while his crewmates concurrently plot a daring, if not impossible rescue mission. As these stories of incredible bravery unfold, the world comes together to root for Watney's safe return. Based on a best-selling novel, and helmed by master director Ridley Scott, THE MARTIAN features a star studded cast that includes Jessica Chastain, Kristen Wiig, Kate Mara, Michael Peña, Jeff Daniels, Chiwetel Ejiofor, and Donald Glover.
Vector artist, Orlando Arocena has paid tribute to the film with a pretty fantastic poster.  Here is what he had to say about the film and poster over on his official BEHANCE page.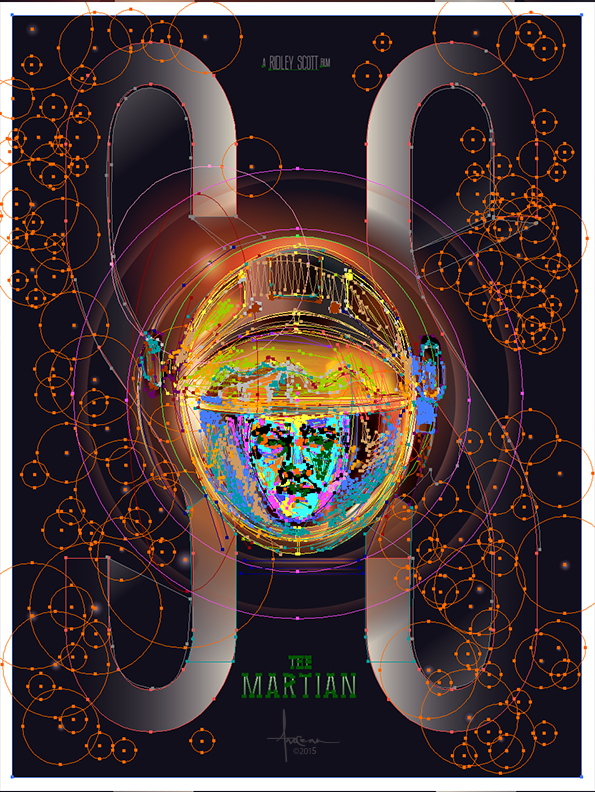 W.I.P. – Orlando Arocena
I've read the book by Andy Weir. I recently saw the trailer. I immediately sat down and created this vector tribute. My intention was to capture the isolation of space. The singularity of hope. The mystery of the heavenly body we call Mars. Combine all these elements into a stylized "S.O.S." beackon with a central focus on the stranded astronaut on Mars – Mark Watney (played by Matt Damon). – Orlando Arocena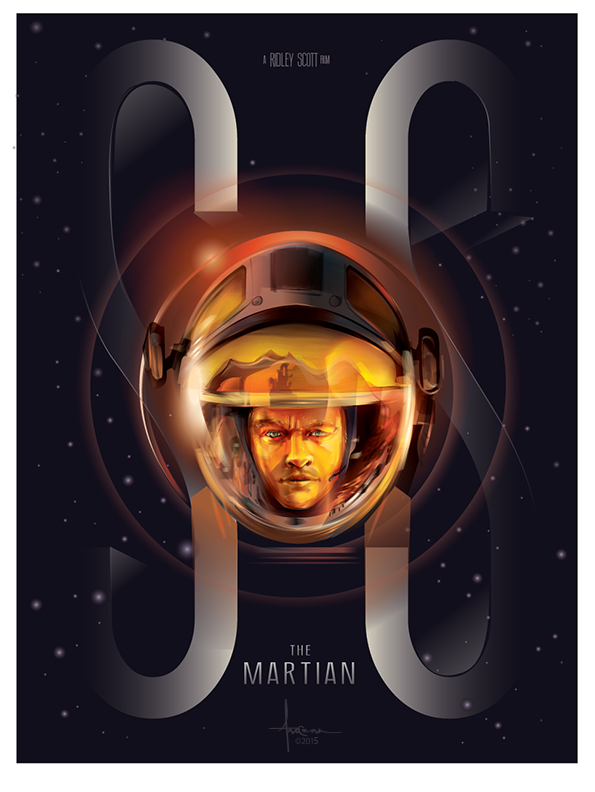 Stay up to date with Orlando via the following links and be sure to hit up his OFFICIAL STORE to get some highly desirable wall candy.