Masamune Shirow is the pen name of Japanese manga artist Masanori Ota. His work has inspired artists, directors, and creatives all over the world since his first project, "Black Magic," back in 1983.  Vector artist Orlando Arocena has just released 5 amazing pieces that pay tribute to the 25th Anniversary of one of Masamune's most beloved properties, "Ghost in the Shell."  Here is a look at Orlando's images along with a few words about the project from his BEHANCE PAGE.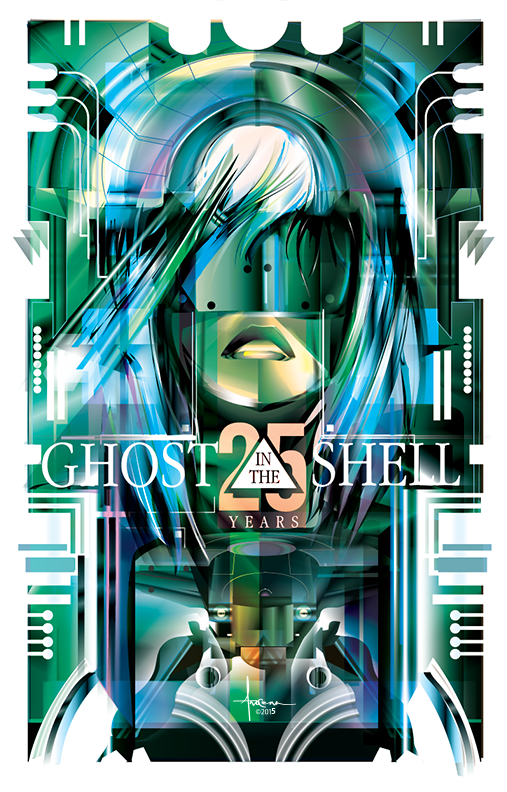 GHOST in the SHELL
24″ x 36″ Limited Signed Print
On Archival Somerset Velvet 256 gsm, Thickness 19 mil
Edition size: 25
"I've always been a big fan of Masamune Shirow's art and story telling since 1990, when I was first introduced to his incredible characters and industrial design while attending college at Pratt Institute Brooklyn. I fell in love with all his many stories – Dominion, Tank Police, Mario Black Magic M-66, Appleseed, and especially his global 1995 hit phenomenon – GHOST IN THE SHELL."  Shirow has been a GREAT INFLUENCE to my art and I personally place him up on my alter, along side of some of the great past masters I pay so much respect to.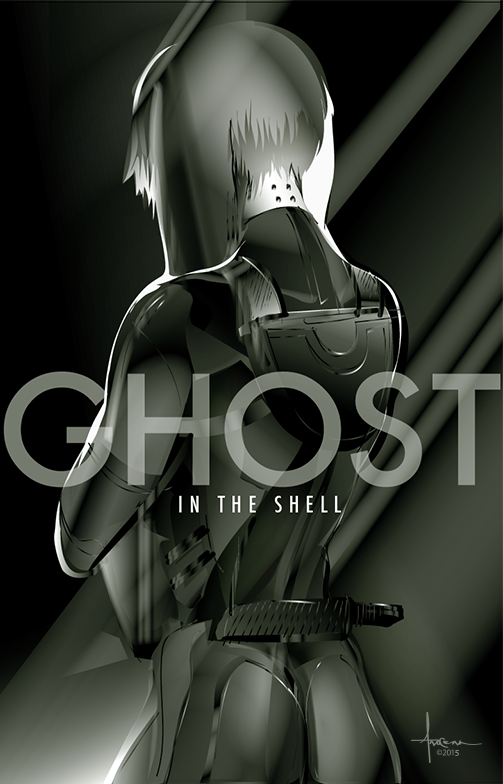 "Here's a collection of vectors ( which I created last year for the 25 Anniversary- but couldn't show you til now)  –  focusing on the super confident, incredibly attractive,  gun totting Motoko Kusanagi.
My objective for this series was to deliver two sets – one with Digi-Techno attributes and the other – a stylized take on POP Noir." – Orlando Arocena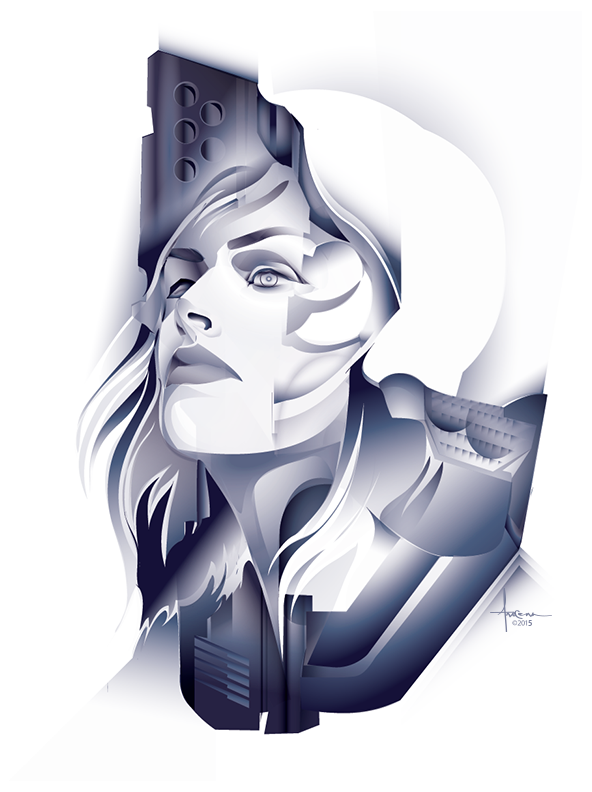 sdfgdfghdgjdyj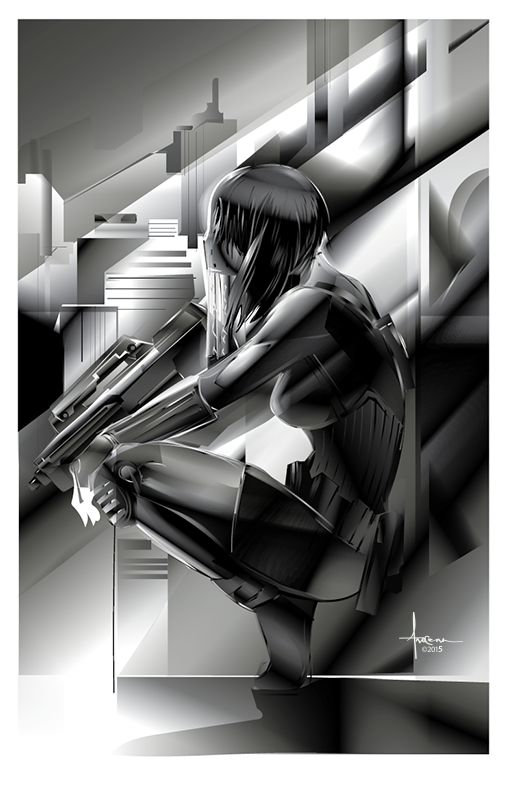 sdfhsrtjhrhertu
Be sure to follow Orlando on TWITTER for updates on new releases and head on over to his BEHANCE PAGE to see a ton of amazing W.I.P.s and an impressive portfolio of all his work.