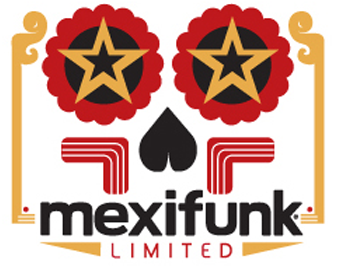 Poster Posse Pro Orlando Arocena is a gifted, prolific, world renowned Mexican-Cuban-American vector artist.  He's worked with "some of the world's most renowned brands- while also pursuing his own artistic endeavors." 
His latest collaboration is with 20th Century Fox and MGM Home Entertainment and utilizes his unique, signature style to reinterpret 19 Blu-ray and DVD covers for some sensational, spooky films just in time for Halloween.  On top of that, Orlando will be selling prints of each of these covers in his OFFICIAL STORE beginning at 12 PM EST TODAY! September 12th.  If you want them ya gotta be quick because these are extremely limited edition.  There are only 15 copies of each one available!  That gives you a total of 285 chances to get some fantastic wall candy.  Here is the official announcement about the Blu-ray and DVD's along with images of Orlando's incredible work.
FROM RENOWNED MEXICAN-CUBAN-AMERICAN ARTIST ORLANDO AROCENA COMES 19 UNIQUE BLU-RAY & DVD DESIGNS FOR CLASSIC HALLOWEEN TITLES, CELEBRATING HIS CONTEMPORARY STREET FUSION STYLE
Available For Limited Time While Supplies Last Beginning September 12
Fans Can Purchase at Walmart and Receive
Exclusive Coloring Book Starting September 19
Treat yourself to hours of frightful fun with this exclusive Halloween Collection of 19 thrilling, chilling films with limited-edition art packaging by renowned artist/illustrator Orlando Arocena. Utilizing vibrant colors and a fervent imagination, Arocena's striking cover art creations add the perfect touch of terror to these haunting horror titles. Choose your favorite Halloween hits, featuring Hollywood's biggest stars, and start planning a killer movie night that's sure to be a scream. It's an eye-popping, spine-tingling collection to die for!
Fans that purchase any of the films at Walmart will also receive an exclusive coloring book featuring all 19 of Arocena's designs.
Films available in the exclusive Halloween collection include:
28 Days Later
Abraham Lincoln: Vampire Hunter
Black Swan
Carrie (1976)
Child's Play
Devil's Due
The Fly (1986)
From Hell
The Hills Have Eyes (2006)
Jeepers Creepers
Jennifer's Body
Joy Ride
Killer Klowns from Outer Space
The Other Side of the Door
Poltergeist (2015)
The Return of the Living Dead
Victor Frankenstein
Wrong Turn
Young Frankenstein
Each of these prints below is:
18″ X 24″
Limited Edition of only 15 each (line drawings not included)
Hand Signed and numbered
Giclée printed on Cold Press Bright 340gsm
Ships Domestically AND Internationally