Call him what you want, God of Destruction, Gigantis, Zilla, Alpha Predator, Gojira,  or simply the King Of Monsters, but fans everywhere LOVE their favorite Kaiju, GODZILLA.  Designed by Akira Watanabe and Teizo Toshimutsu back in 1954 he has been stomping crashing and bashing poor old Japan for years.  Earlier this year, Orlando Arocena participated in an exhibit at Bottleneck Gallery called "Lights Out 2."  As a thank you to his fans as well as fans of Toho films everywhere, he is now offering this print, for the first time on foil and on a grand scale worthy of The King of Monsters.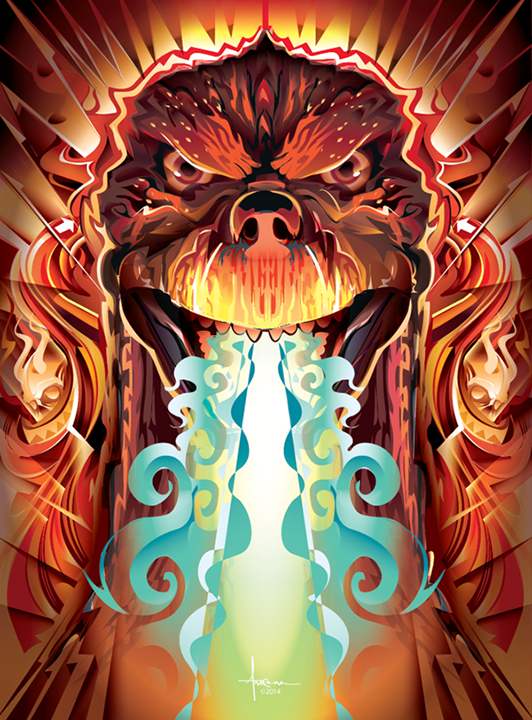 "Deco Pop Zilla" by Orlando Arocena
Vector Art Giclee printed on Metallic Archival Foil
24″ X 32″
Hand Signed edition of 15
(ships internationally)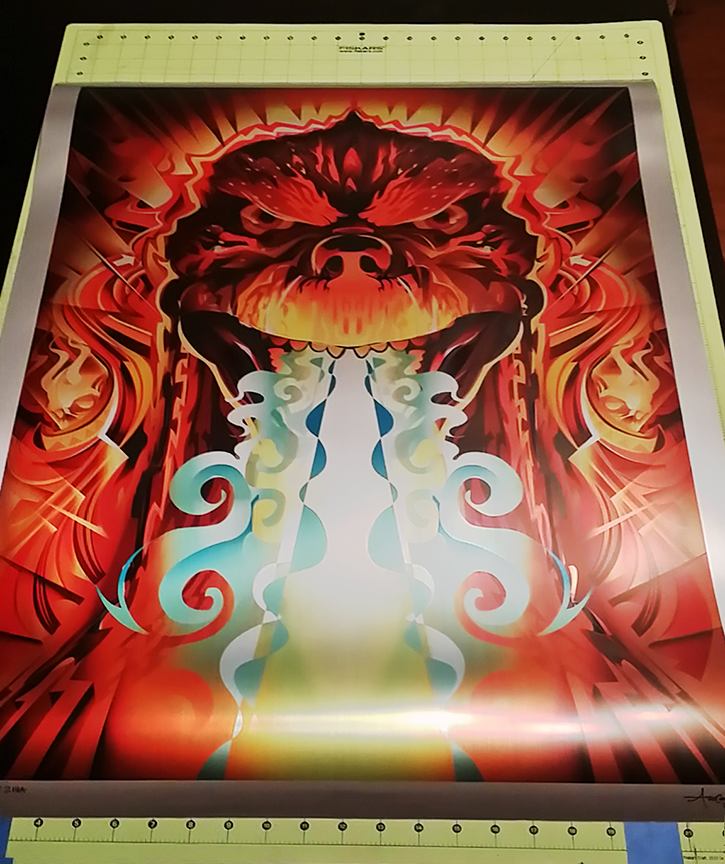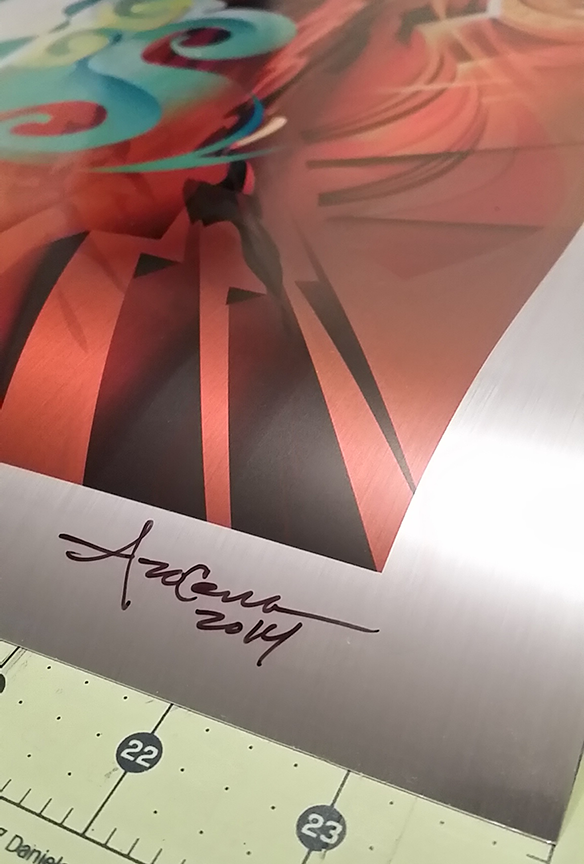 Be sure to follow Orlando on TWITTER for updates on new releases, collaborations and gallery shows.  You should also check out his BEHANCE PAGE to see more from his impressive portfolio.