Two of pop culture's most beloved characters, DC's protector of Gotham, "Batman" and one of 20th Century Fox's most lethal and feared hunter/ killers, "Predator" are synonymous with being dark, powerful, elusive and effective.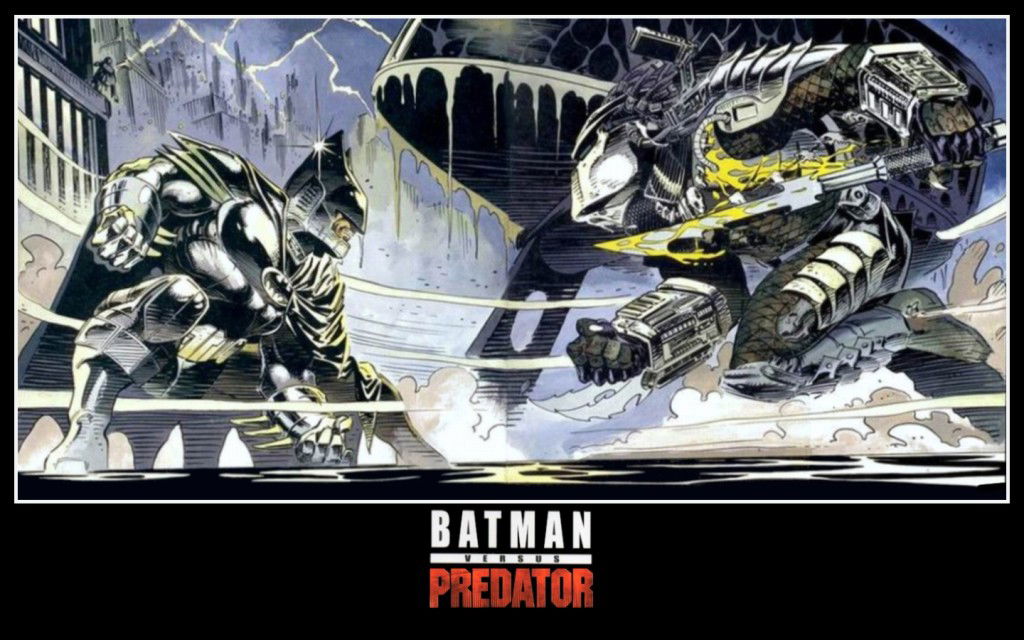 When these two first faced off back in 1991 in a crossover series, fans were begging for more.  Luckily, DC listened and gave us two more stories in the coming years. Fast forward to 2015 and there are still fans who relish this faceoff.  One such fan is Orlando Arocena who has just released a new print that brings these two powerful forces together in one sensational print.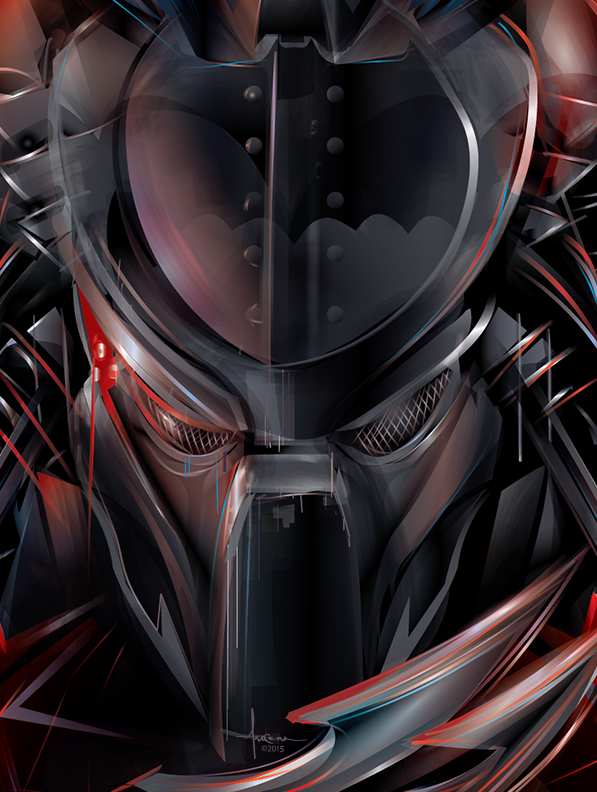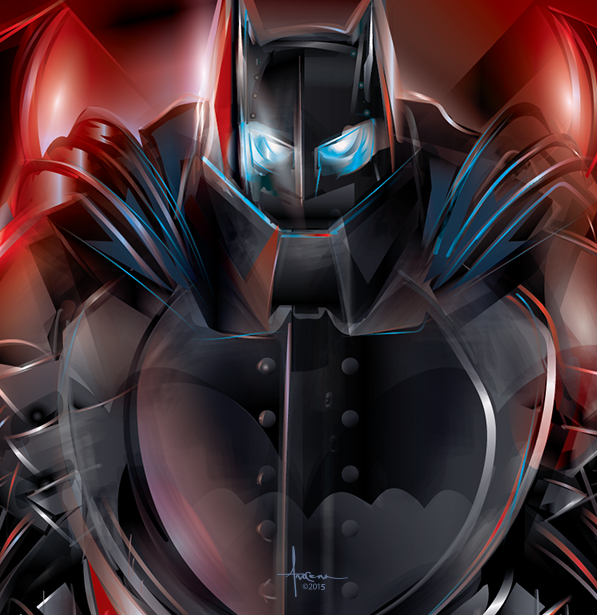 Utilizing his signature style, Orlando has crafted these two characters into one amazing print that hints at massive, upcoming violence.  Titled "Knight Hunt" it shows The Dark Knight ready for battle in his exoskeleton suit but look closer and his alien opponent is revealed with his deadly duel wrist blades poised for action.  To learn more about this print and see some fantastic progress shots (they always blow our mind) CLICK HERE to head over to Orlando's official Behance page.