Let's face it, this year's Super Bowl between the New England Patriots and the Seattle Seahawks was one of the best Super Bowls we've witnessed in a long time.  Hard hitting, amazing catches, interceptions, passing and running.  (Since I am a Patriots fan, it was a glorious day.)  Well Orlando Arocena has stepped up and payed homage to not only football but also America's beloved baseball.  Utilizing his signature "pop-deco" style he has created two unique images that are as grand as the sports they represent.
As usual, we love to include Orlando's W.I.P. images because they always melt our mind.  Give these a look and let us know what you think.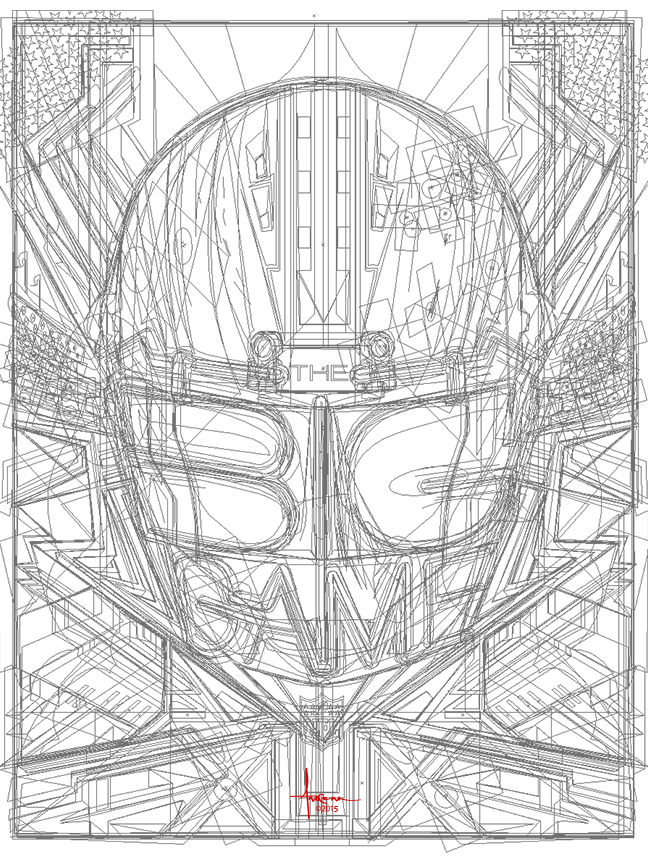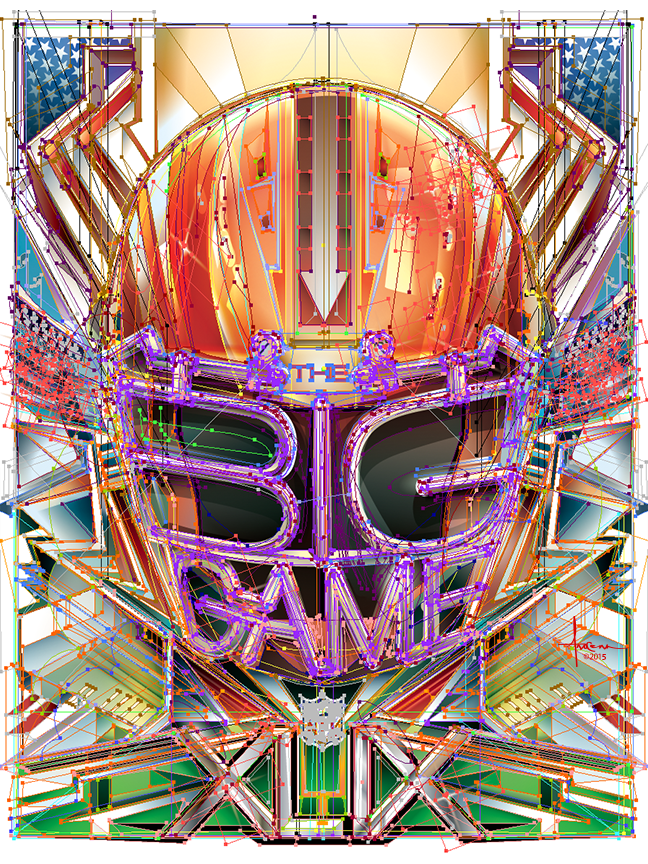 OK…Sports. I played little league and after I got pegged in the face at the batting cage, I didn't quit right there on the spot but was determined to finish the season, and then drop it.  Well the same is true about being challenge and pushing yourself to deliver.  So, instead of robots, demon girls, or block buster movie posters, I decided to celebrate Football and Baseball in vector.  I intentionally wanted to stay away from utilizing popular icons ( baseballs, bats, pigskins, etc..)  and wanted to try to get the actual personality and voice into the composition.  Here's a creative vector mashup paying tribute to two American Past times.  Each with a their signature slogans but played out in my pop-deco style. – Orlando Arocena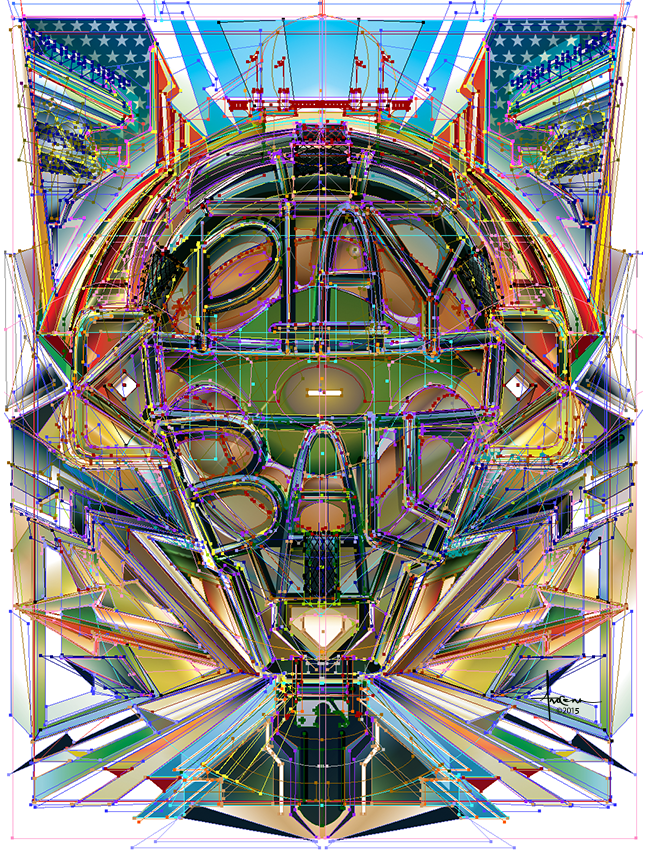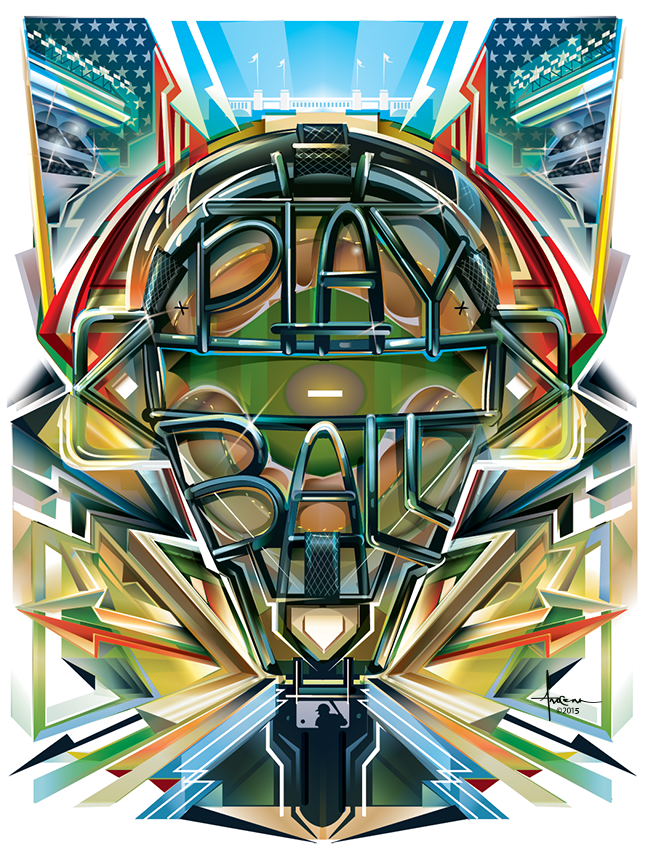 Follow Orlando on TWITTER
as he is ALWAYS on social media releasing teases and talking about upcoming prints, projects, collaborations and gallery shows.  Head over to his
BEHANCE
page to see the rest of his impressive portfolio and hit up his
OFFICIAL STORE
to stock up on pure awesome.
Now….I don't want to get greedy… but if the RED SOX can win the World Series this year and the Bruins can win the Stanley Cup, I'll be one very….happy….sports fan.  (Don't get me started about the Celtics.)