"Lots of ways to help people. Sometimes heal patients; sometimes execute dangerous people. Either way helps."- Mordin Solus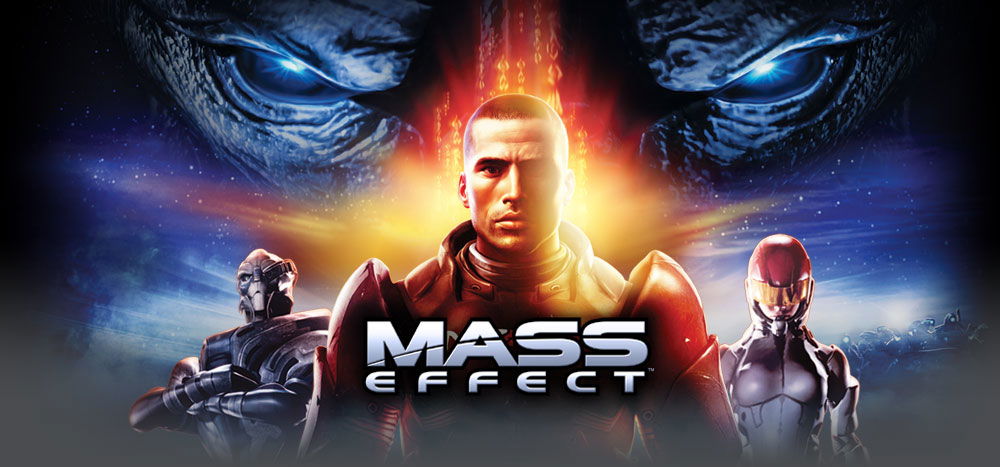 Mass Effect is considered by many, fans and critics alike, to be one of the best video game franchises ever.  This action-packed, science fiction, role-playing, third person shooter video game series has been consuming minutes, hours, days, weeks and even years of gamers free time since it first hit homes back in 2007.
In a collaborative effort with Bioware, and Mass Effect, Orlando Arocena has created a rather stunning lithograph that pays homage to one of the game's main characters, Mordin Solus.  Mordin is part of an alien race known as the Salarians.  Here is a quick 411 on the character courtesy of Mass Effect Wiki.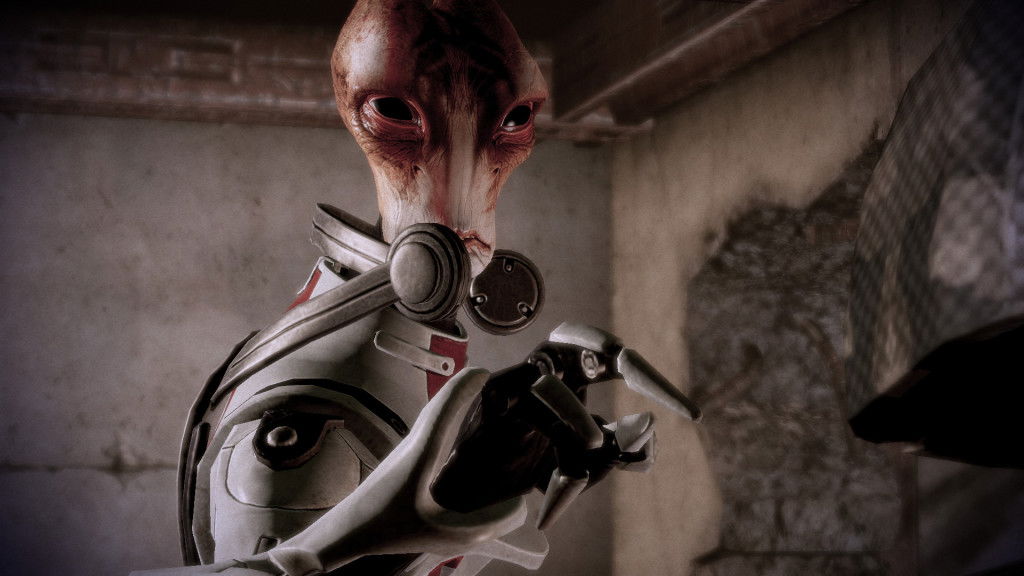 Mordin Solus is a salarian geneticist, professor, and a former operative of the Special Tasks Group, where he performed reconnaissance and participated in the modification of the genophage. In 2185, he is recruited by Commander Shepard to assist in a high-risk mission against the Collectors. Mordin has a moral character best described as consequentialistic, believing the ends justify the means, though he dislikes taking life without good cause. His actions are often guided by an impersonal logic, refusing to let his conscience, personal, and emotional connections cloud his judgment of what he believes is truly best in the big picture. Though he is affable, quick-talking and friendly, Mordin bears physical scars of his time in the STG and is still handling the consequences of his past.
Here is what Orlando had to say about the character and the project.
What attracted me most about this opportunity was to relive the moments of hours played throughout the Mass Effect saga by revisiting a character that embodies so much science and logic but also has suffered a turbulent past. His quick wit, devotion to his team and his sense of bravery are qualities I mostly appreciated, (including his fondness for singing as well.)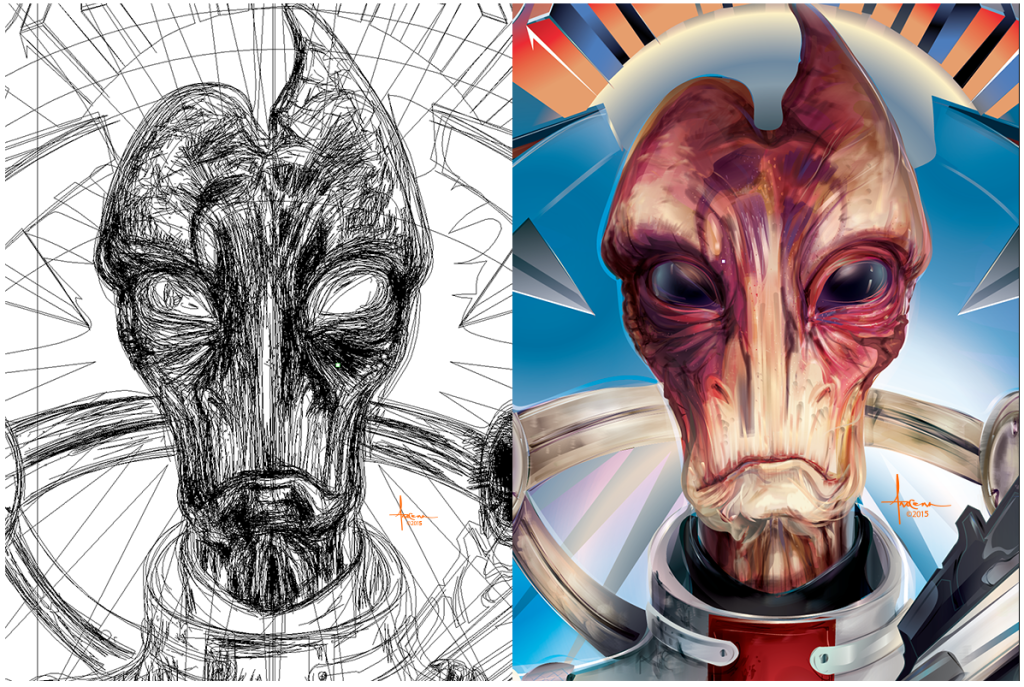 I wanted to represent Mordin as "The Salarian" and not just any from that species. Confident, centered, focused and intriguingly funny at times. Poised with his heavy M5 Phalanx pistol with his arms crossed very similar to a "James Bond" kind of determined stance, surrounded with an abundance of stylized chaos and hints of danger.
"The Salarian" by Orlando Arocena is currently available to preorder at the link below and is expected to ship on our around October 24, 2015.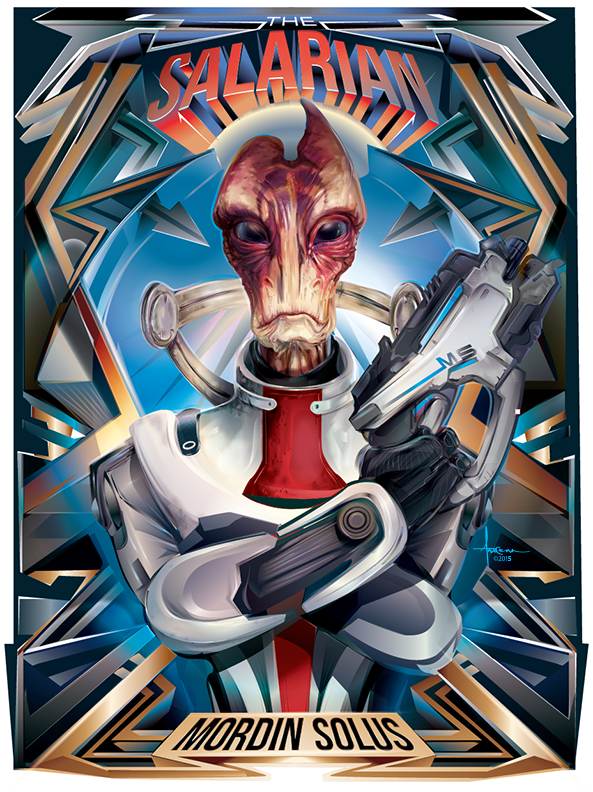 The Salarian by Orlando Arocena
Limited Edition of 500
Signed by Artist
Numbered
18 x 24″
Print on 100lb. paper
Follow Orlando on TWITTER for updates on new releases.  The guy never sleeps and always seems to be dropping new work all the time.  Head on over to his BEHANCE PAGE to see more W.I.P. images from this project and check out the rest of his impressive portfolio.