Warner Bros. Pictures "Wonder Woman" film is dominating the box office.  Director Patty Jenkins and Gal Gadot have given the Princess of Themyscira center stage and fans literally can't get enough.  During our tribute to the film we received an overwhelming response from fans everywhere asking where they could get the prints.  Today, we are thrilled to announce that you can purchase Doaly's image as an officially licensed print through Bottleneck Gallery.  Here is what they had to say about this timed release.
Patty Jenkins' Wonder Woman movie has been topping the charts at the box office, and we wanted to pay our respects to DC's dominating princess, so we're absolutely ecstatic to be able to present our officially licensed Wonder Woman print from Doaly today!
Doaly's breathtaking print is a clever combination of past and present featuring our modern-day Wonder Woman literally breaking through the past to help save the future. It's a piece that intertwines Wonder Woman's ancient mythological aspects, while highlighting the character (and Gal Gadot's) current mold-breaking brilliance.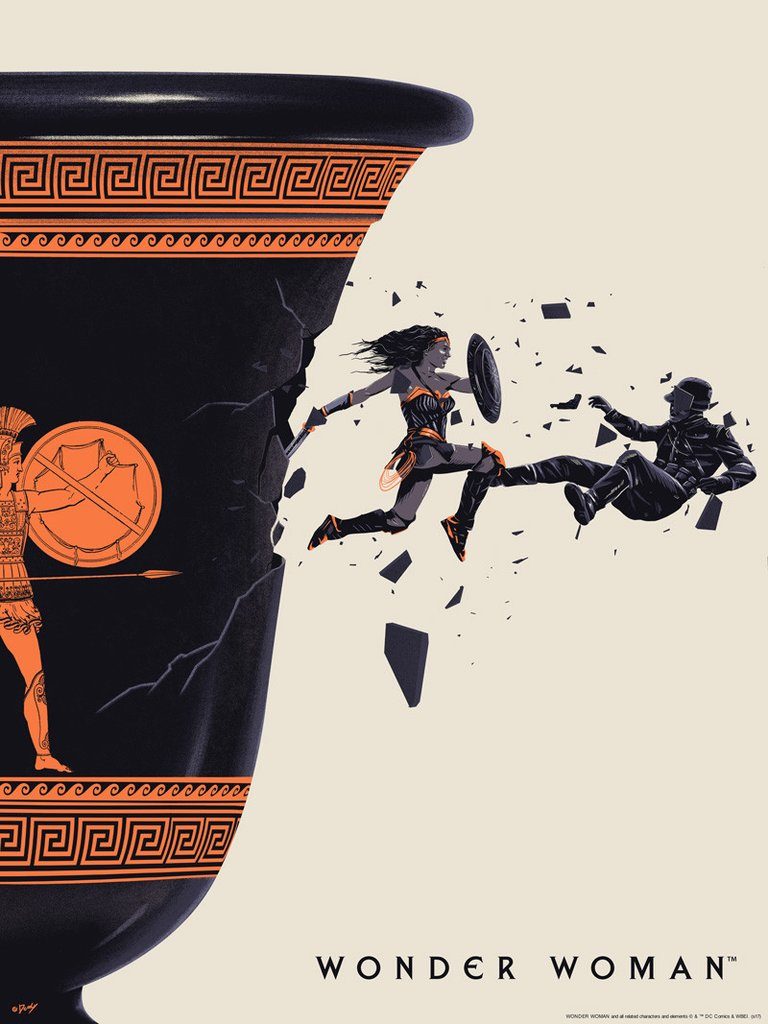 18 X 24
hand-numbered edition
$40
For this release, we wanted to take the opportunity to donate to a charity that we feel passionate about: Girls On The Run. As per their website, Girls On The Run's mission is to, "inspire girls to be joyful, healthy and confident using a fun, experience-based curriculum which creatively integrates running. We envision a world where every girl knows and activates her limitless potential and is free to boldly pursue her dreams." 5% of our total sales earned from Doaly's Wonder Woman print will be donated to this cause!
Doaly's Wonder Woman print will be available as a timed-edition release from today (6/9) @ 12PM EST through
Sunday (6/11) @ 11:59 PM EST

HERE!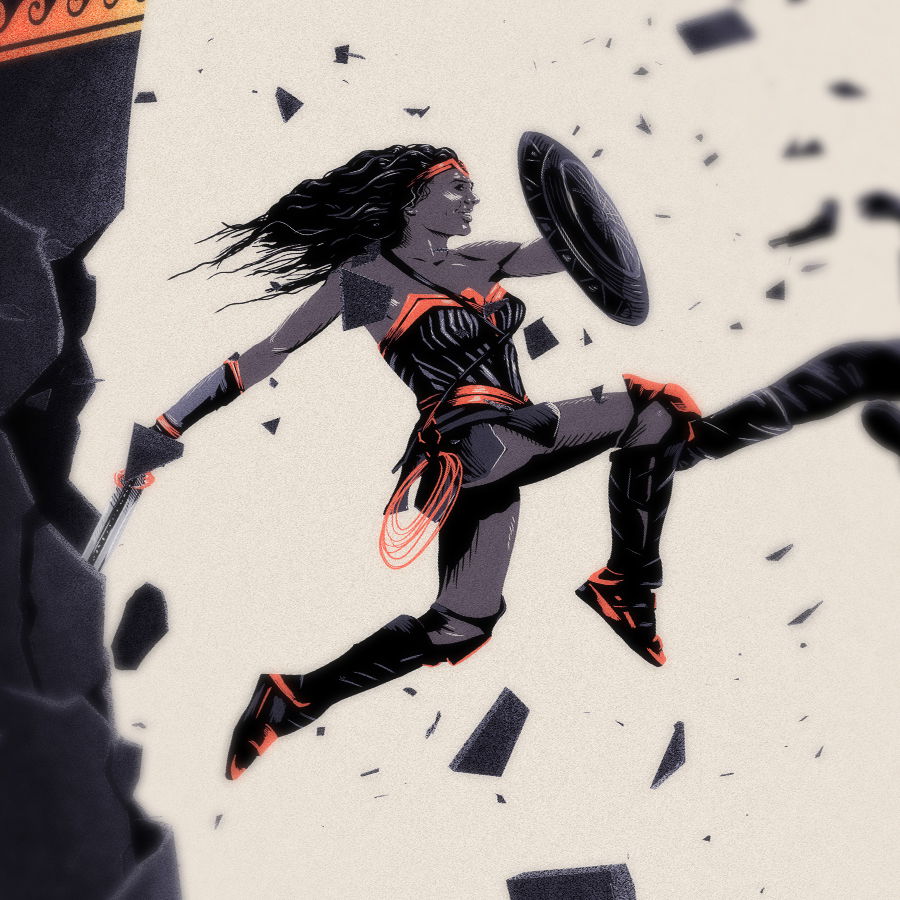 (close up)