'We've always defined ourselves by the ability to overcome the impossible. And we count these moments. These moments when we dare to aim higher, to break barriers, to reach for the stars, to make the unknown known. We count these moments as our proudest achievements.' – Cooper, Interstellar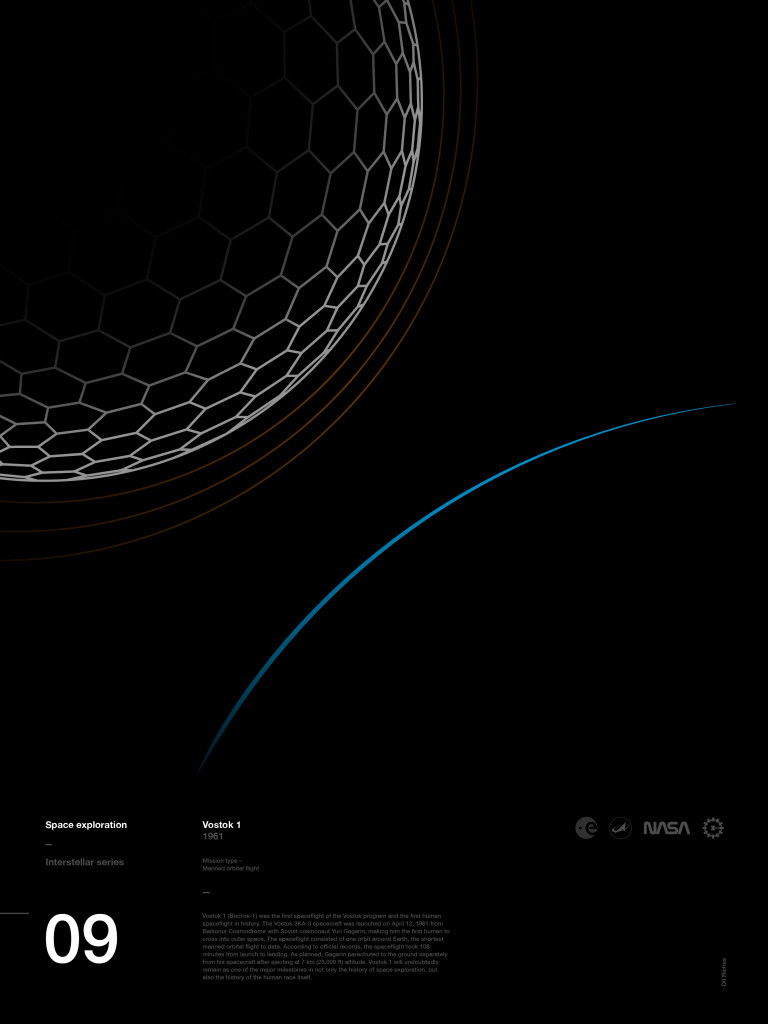 Last year Christopher Nolan blew our minds with his epic sci-fi adventure, "Interstellar."  The Poster Posse released Phase 1 and Phase 2 of our tribute but now Oli Riches has taken things to a whole new level.  Oli has just released a 10-print set that beautifully pays homage to some of our greatest accomplishments in regards to space exploration.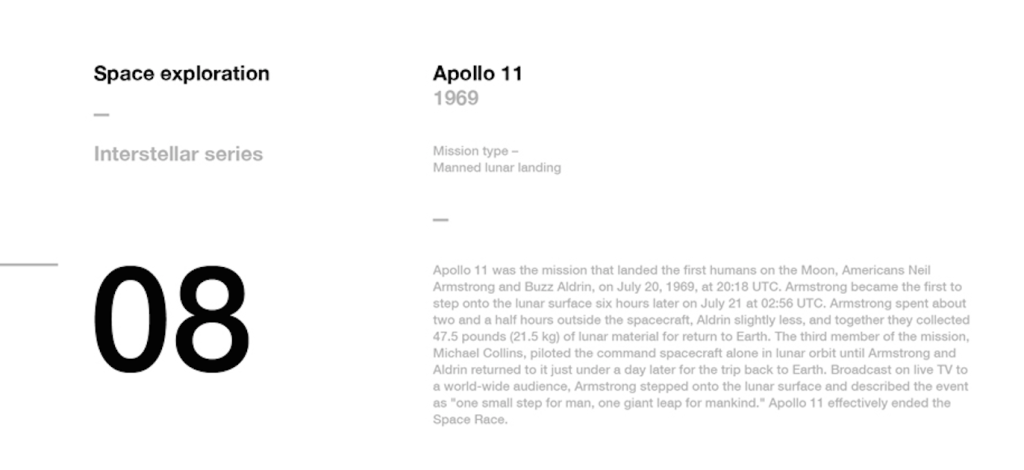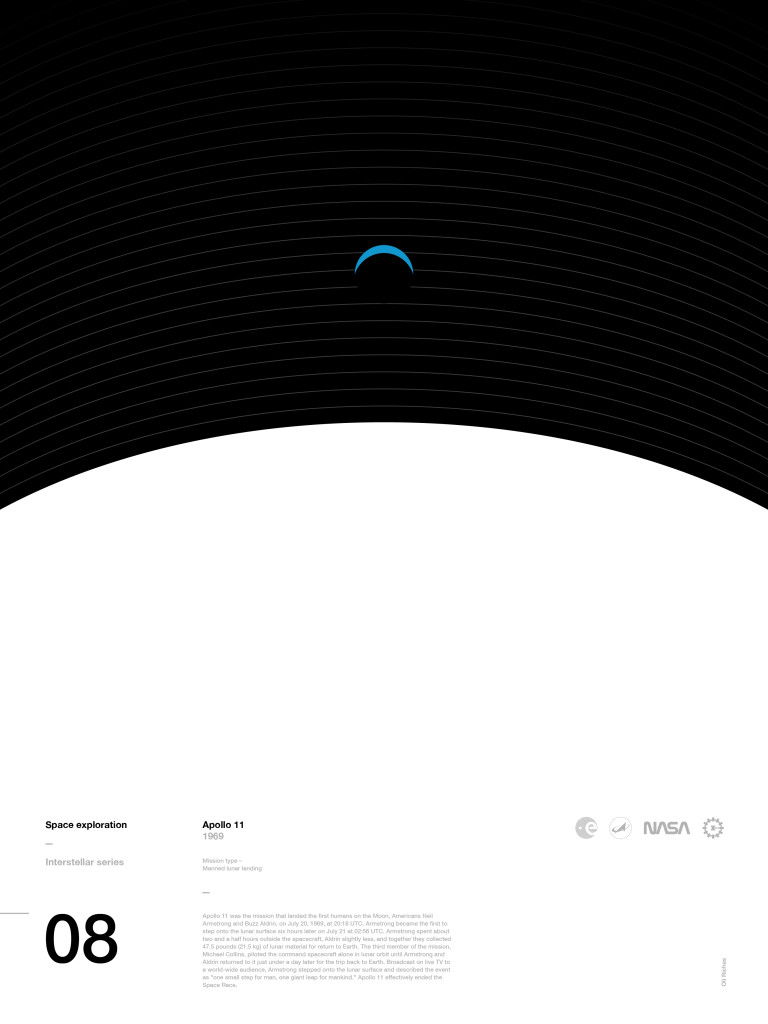 Oli has created an educational series of prints that he hopes will inspire everyone about the vastness of space and all it encompasses.  Each poster includes an interesting description about the mission along with some pretty incredible facts.  He admits that the series was inspired by Nolan's film along with Swiss Graphic Design.
The first nine prints are based off real missions and technology and the last two delve into Nolan's film.  Here is what Oli had to say about the project.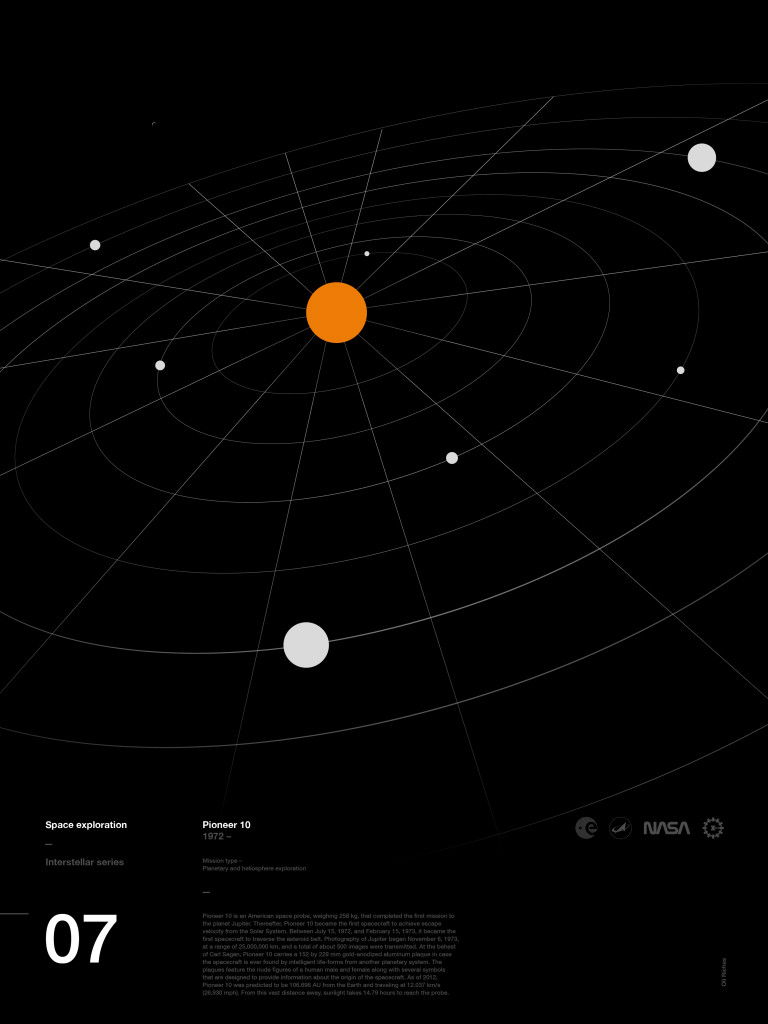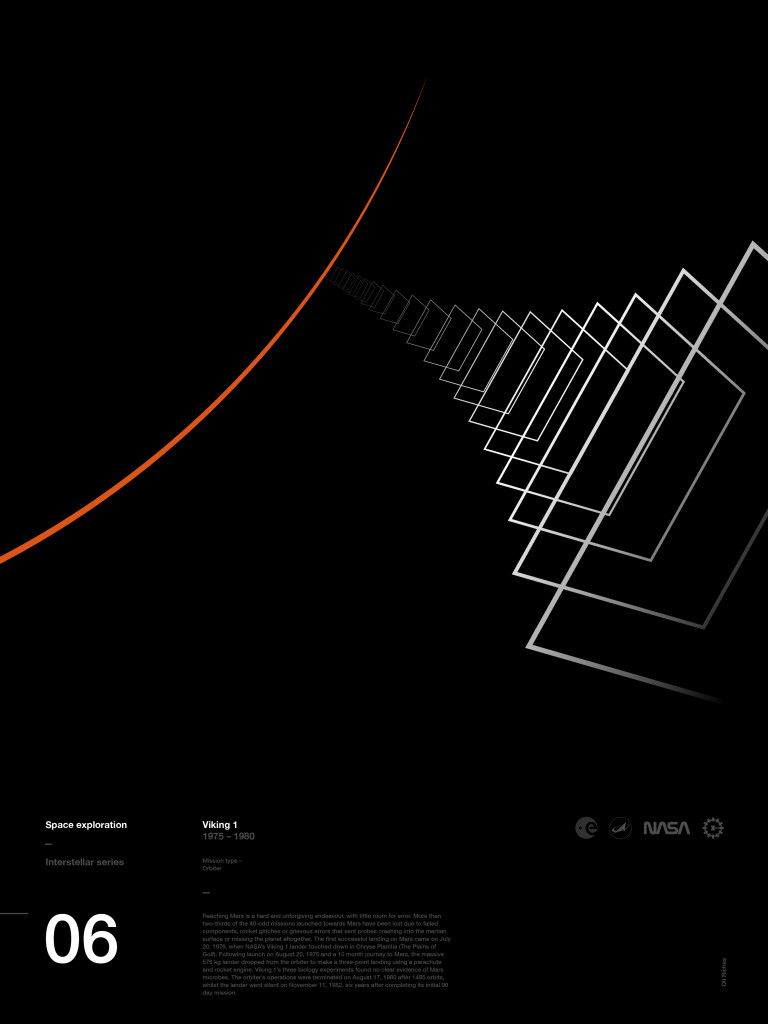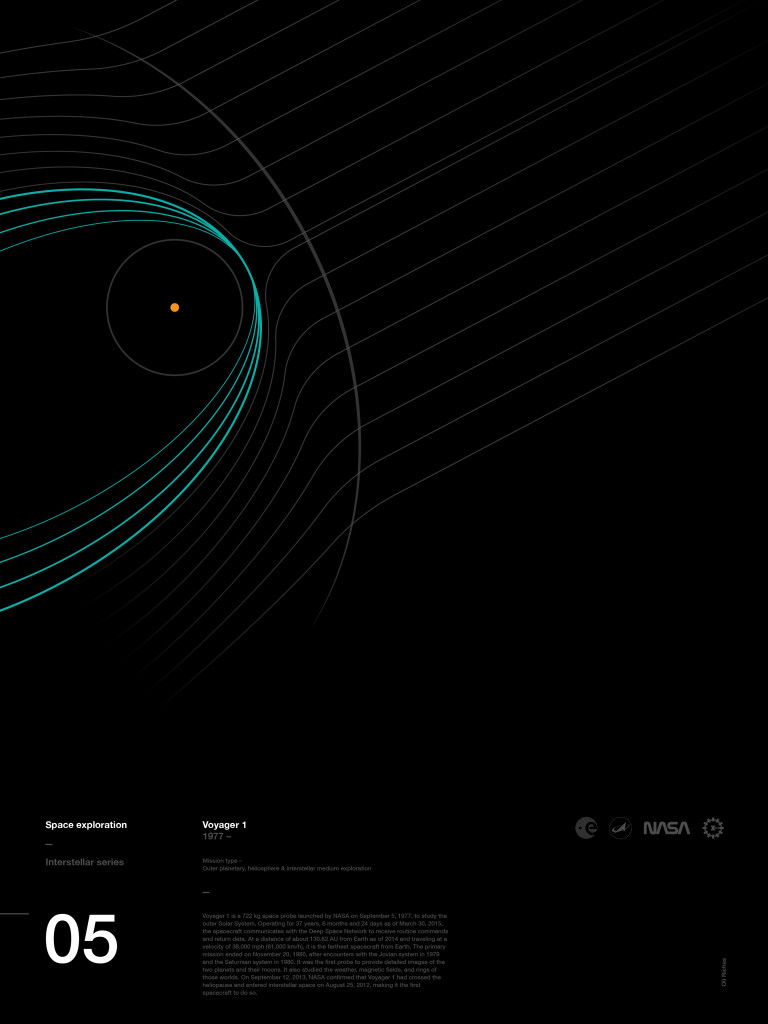 "Inspired by Interstellar, this minimalist poster series counts down some of mankind's greatest space missions from landing on Mars to walking on the Moon. Each poster focuses on capturing a pioneering space mission by simplifying a key element or defining part of the expedition. This project endeavours to inspire a sense of wonder and enthusiasm toward space exploration and discovery." – Oli Riches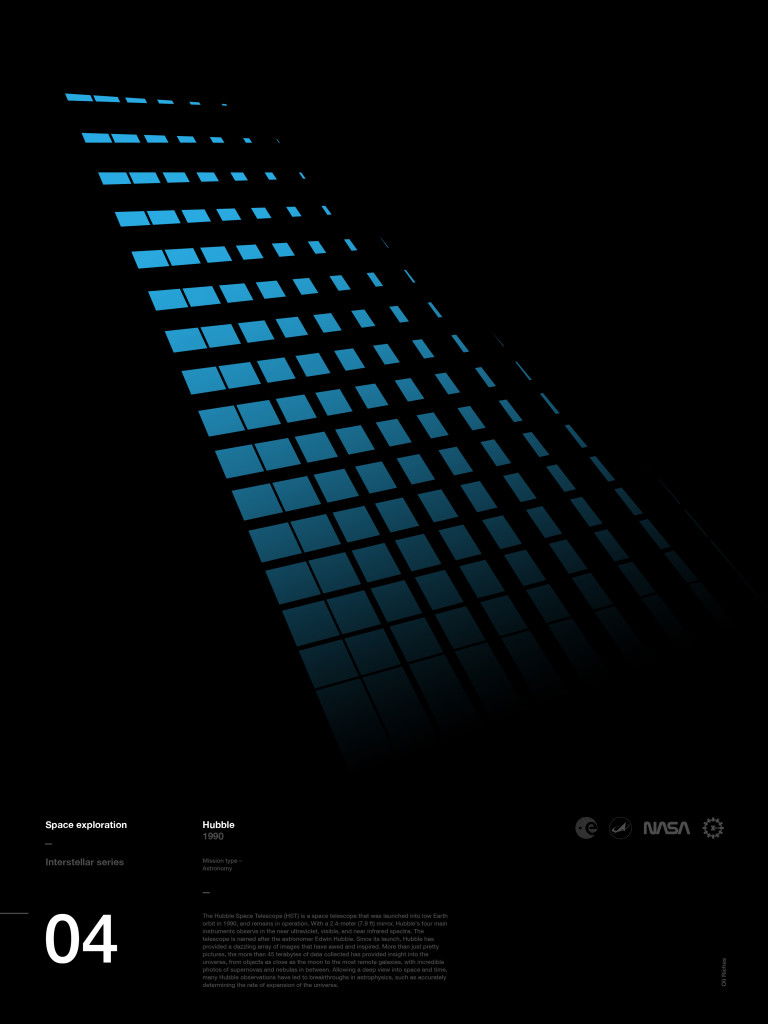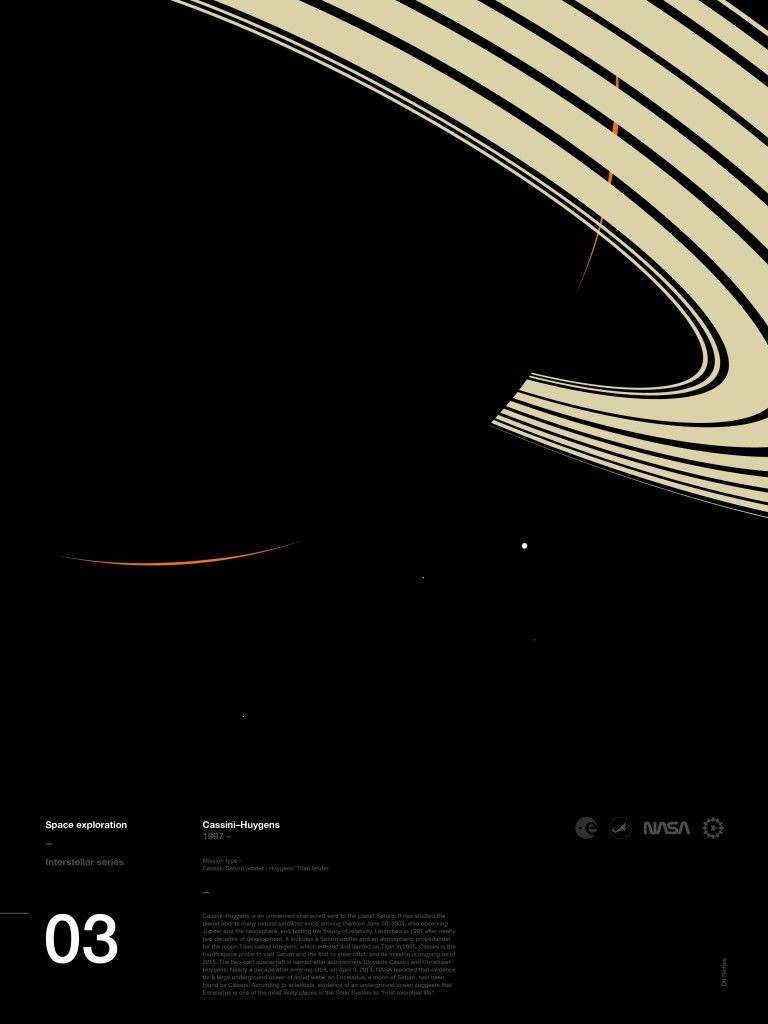 Oli explained that there was a lot of thought that went into selecting the missions as well as how to present them in a proper fashion.  For instance Viking 1 landed in the 70s so he imagined a very retro computer looking system.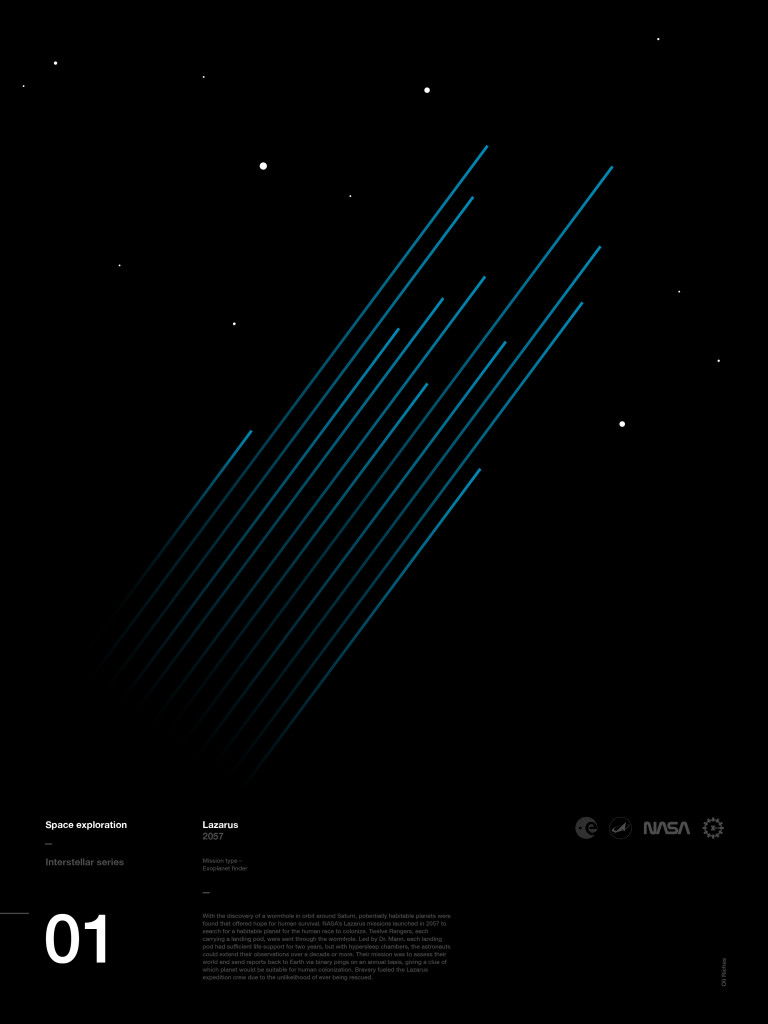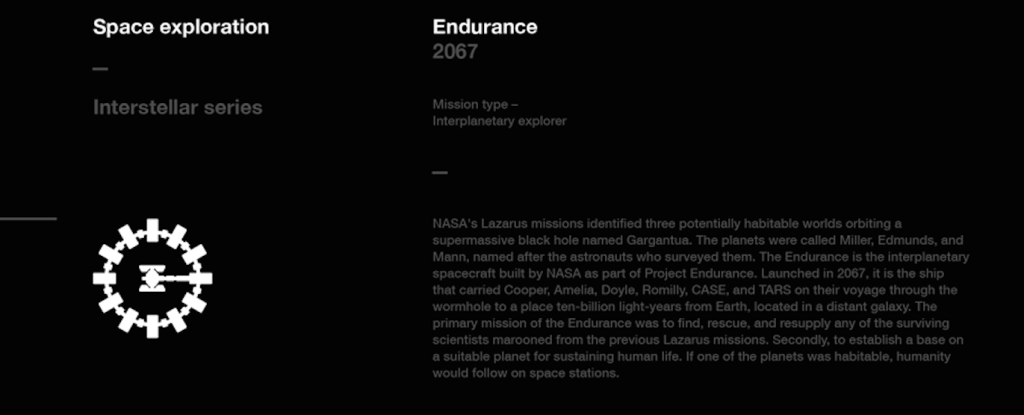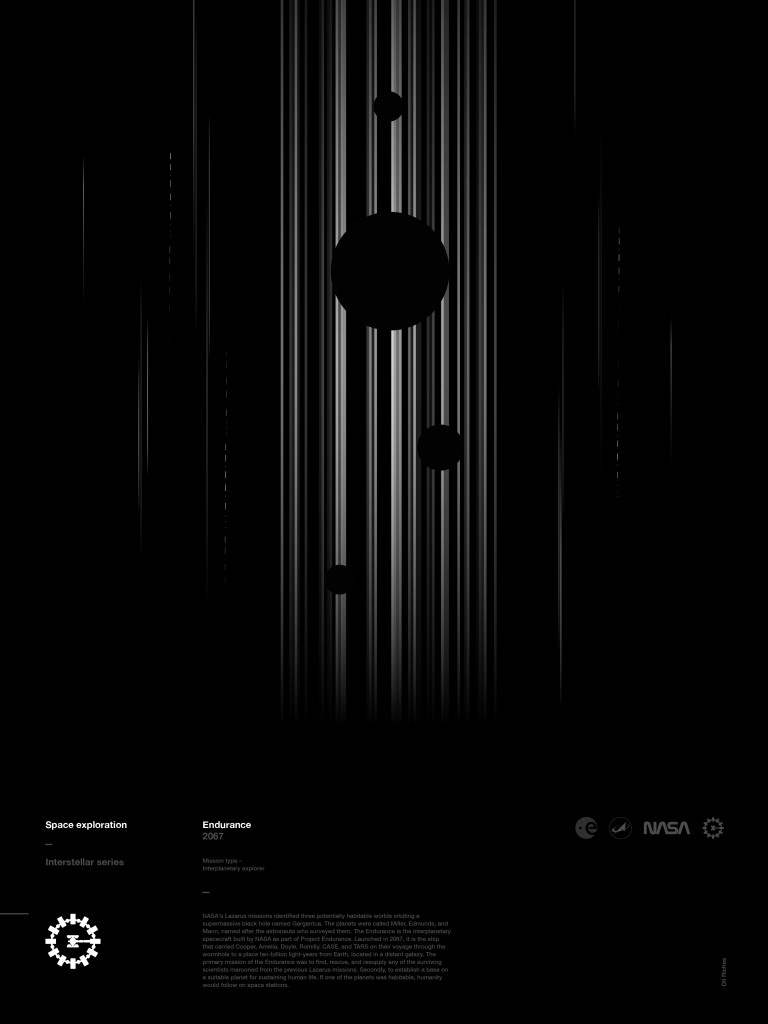 Oli has just put these prints up in his OFFICIAL STORE.  Each print is available in 3 different sizes and price points.  You can follow Oli on TWITTER and FACEBOOK to find out what his next projects will be.  Head on over to his OFFICIAL WEBSITE and BEHANCE pages to see the rest of his impressive, ever-growing portfolio.