If you are like us, you are enthralled with Sci Fi films.  I can still remember the first "big boy" film my Dad took me to when I was growing up, Steven Spielberg's, "Close Encounters Of The Third Kind" and it is still in my top 10 list to this day.  I left the theater in awe, full of questions and a desire to see more. It then became my childhood dream to either SEE a UFO or be taken up in one.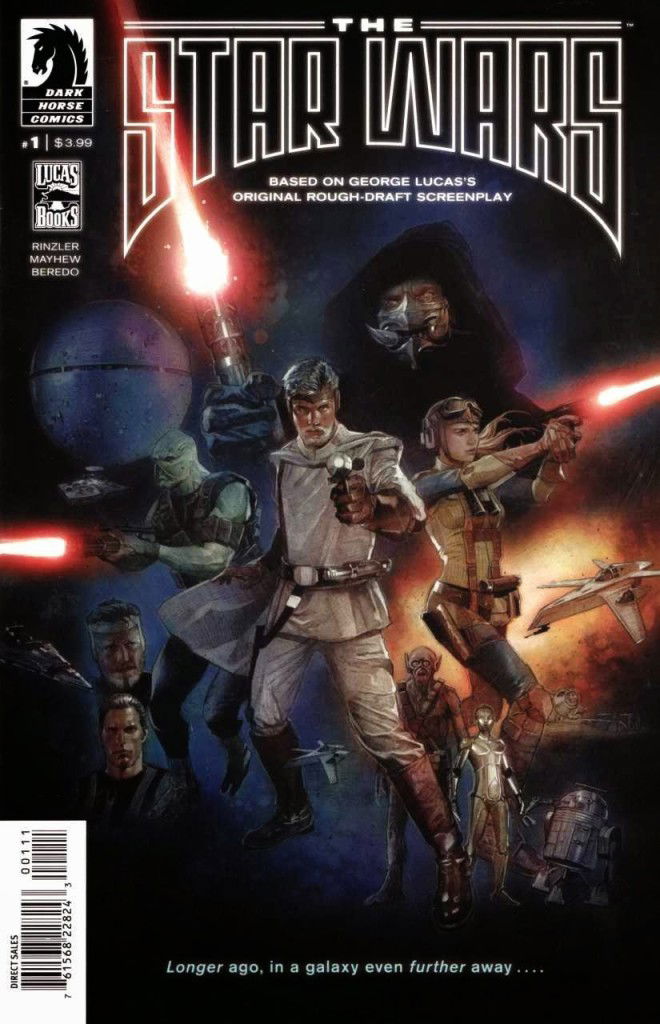 Nick Runge cover for Dark Horse
Fast forward many years and I am once again in awe, this time of the talents of artist Nick Runge.  Nick is a painter/ illustrator whose work you have seen on IDW  and Dark Horse comic books and on display at HCG up in Los Angeles.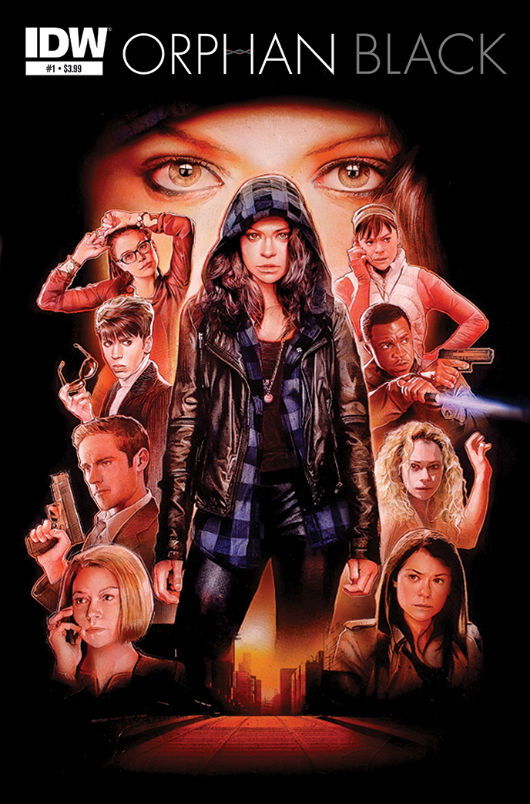 "Orphan Black" cover by Nick Runge
Apparently Nick has the same passion for sci-fi and once you look at his work, you will see that he is immensely talented.  We've put together a few for you to gaze upon along with some links to even purchase a few that are for sale.  We warn you, don't look too long.  That much awesomeness all at once could scar you for life.
Let's start things off with his amazing homage to "War of the Worlds."  Another of our all-time favorite films, (the original, not the Tom Cruise version!) it pains me that this isn't available for sale on his site.  Here is what he had to say about the print on his DEVIANT ART PAGE.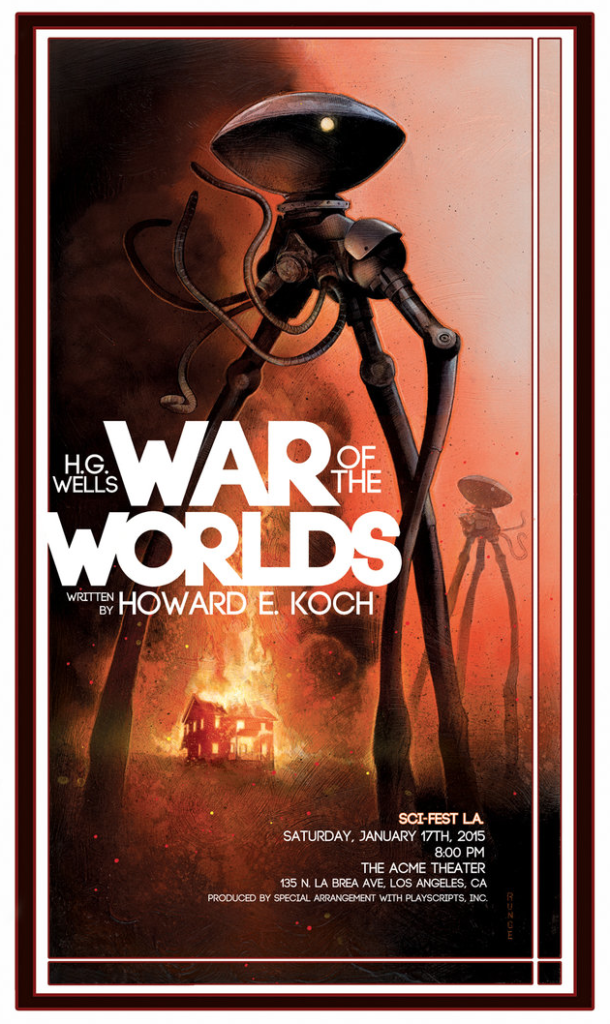 "This poster is something I designed for SCI-FEST LA 2015. The Acme Theater is hosting a re-staging/re-reading of the classic 1938 radio broadcast. This is part of a 7 piece set of posters that will be auctioned off after the show. The background illustration is hand painted with acrylics and the boarder/logo was designed in Photoshop. One of the few times I get to try out graphic design. Good times."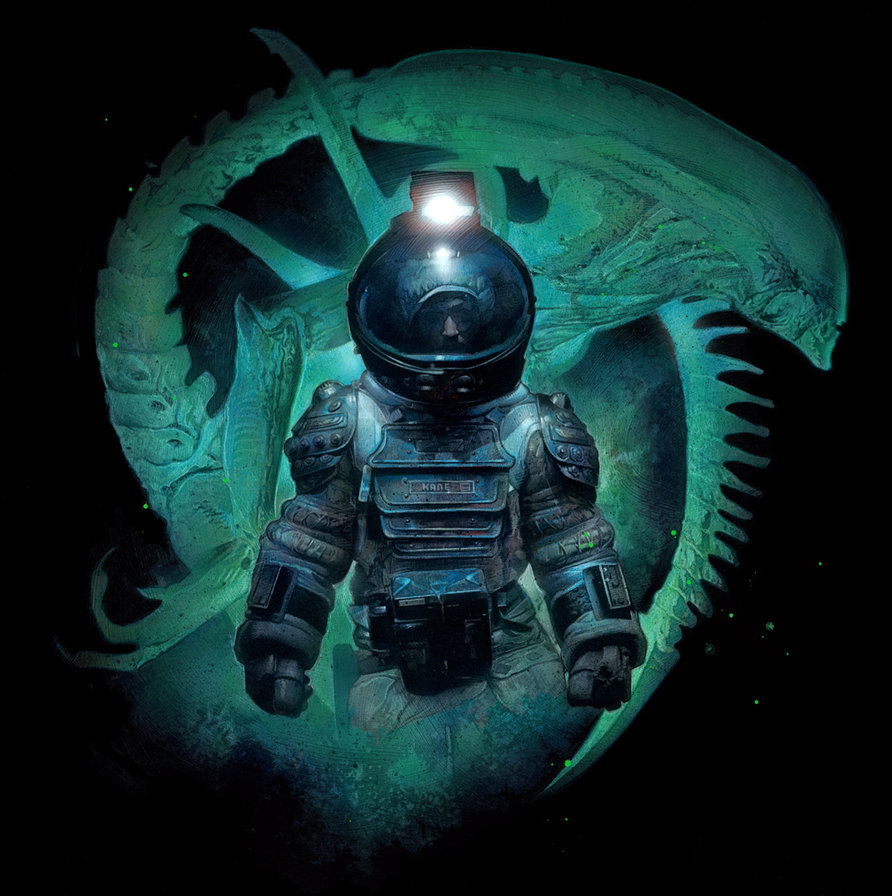 If Ridley Scott's "Alien" is more your speed, Nick has you covered with this gorgeous print which perfectly evokes the tone of the film.  "This is a new poster I painted as a three part set for a show at Hero Complex Gallery here in LA. The show is called "Young Guns" and showcases emerging artists from the area and I'm thrilled to be a part of it.  My "mini-theme" within the show is called "First Contact" focusing on different film versions of humans encountering aliens. This is acrylics and colored pencils on illustration board 20″ x 20″" – Nick Runge:  AVAILABLE TO PURCHASE HERE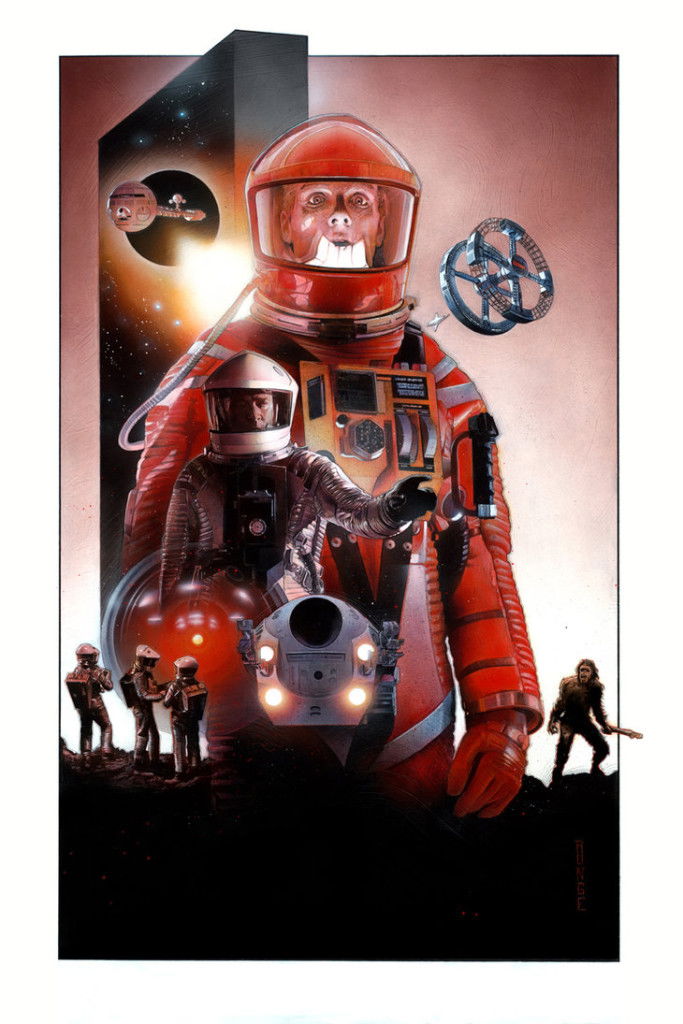 Here is part II of that three part series, "2001: A Space Odyssey." This is acrylics and colored pencils on illustration board 24″ x 36″.  AVAILABLE TO PURCHASE HERE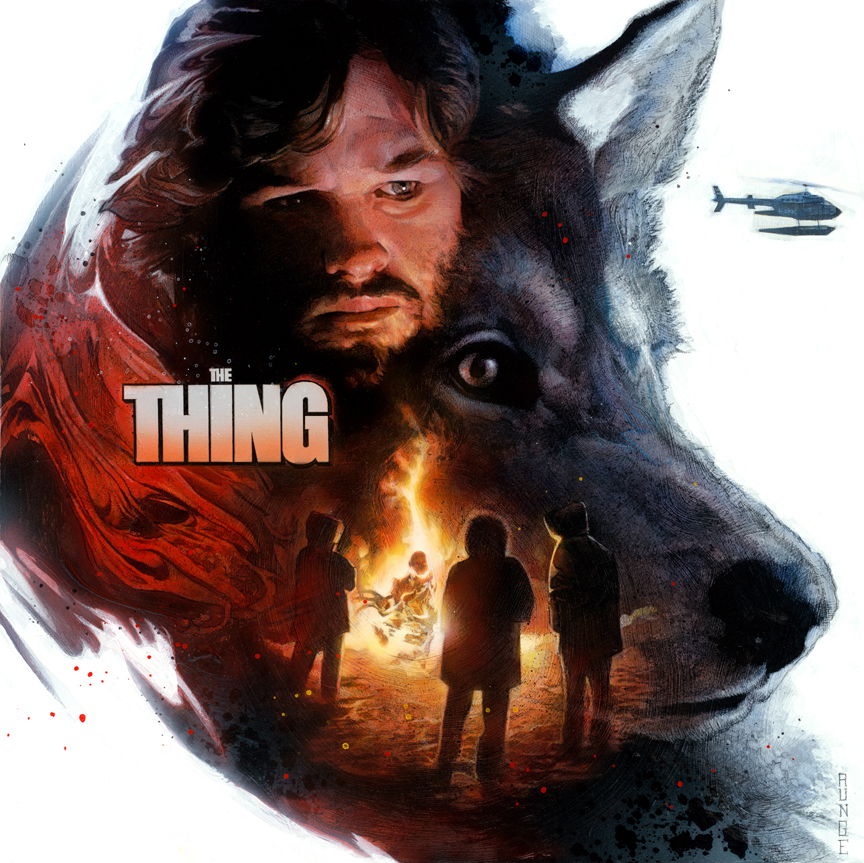 Here is Nick's third stunning piece for the John Carpenter sci-fi thriller, "The Thing."  AVAILABLE TO PURCHASE HERE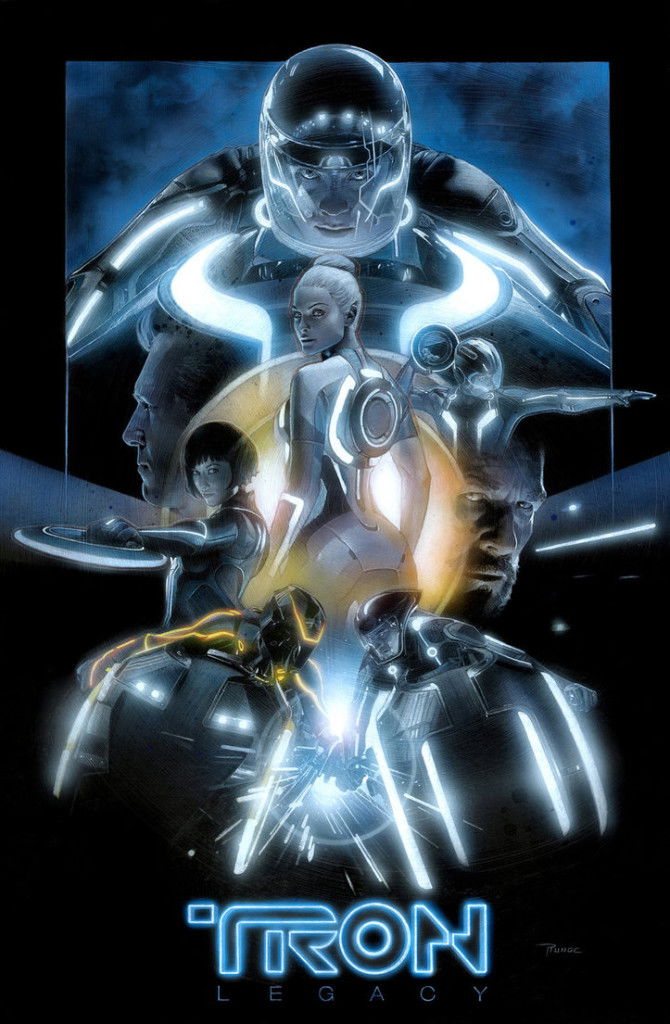 "This is a commission I recently had some time to paint. The client requested a "movie poster" style piece. Acrylics and colored pencils on illustration board. 20 "x 30."" – Nick Runge  I'm hoping whoever got this sees this article and posts a picture of it framed up on their wall.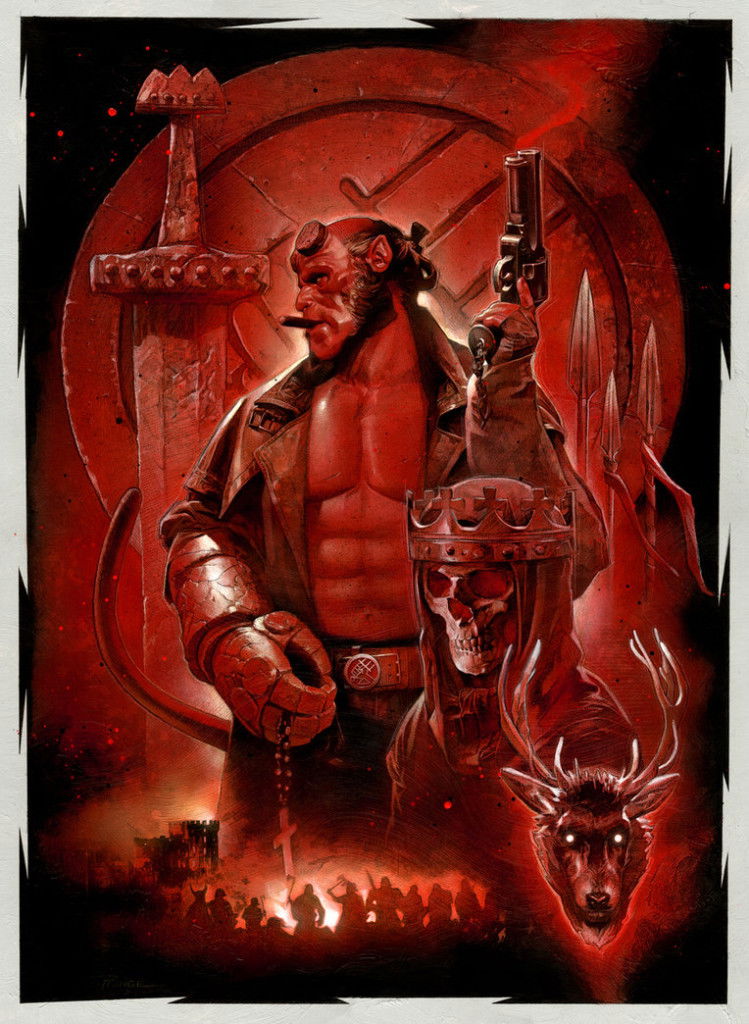 Here is Nick's homage to Hellboy for the character's 20th Anniversary.  The art is a mix of movie style characteristics and visual elements representing "The Wild Hunt" story arc from the Hellboy comics. Acrylics and colored pencils. 22 x 29″ – Nick Runge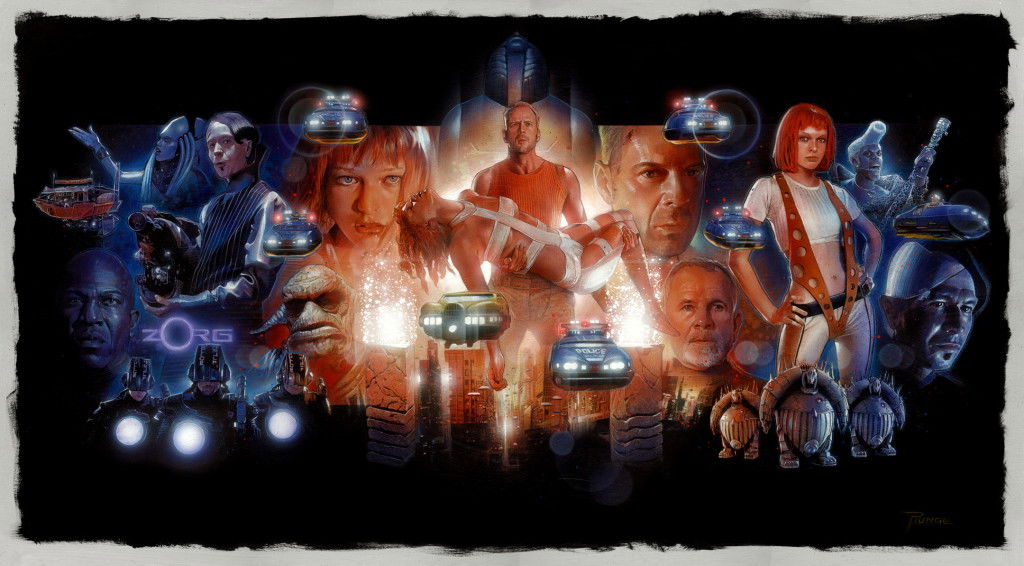 Lastly we give you a look at Nick's impressive Fifth Element piece he did in conjuncture with HCG.  This is my tribute to one of my favorite sci-fi/action/comedy films. Painted with airbrushed acrylics and colored pencils on gessoed illustration board. It measures 22 x 40″ inches  2014                                                          All the photo reference I used to paint from is from the film and promo images, except for the photo of Leeloo on the far right which is cosplay model – Nick Runge AVAILABLE TO PURCHASE HERE
Stay tuned for more jaw dropping work from Nick and be sure to check him out on the following:  WEBSITE, TWITTER, FACEBOOK, DEVIANT ART,