We loved what Netflix did with "Daredevil" so it was no surprise that we were eagerly anticipating the arrival of their NEXT Marvel series, "Jessica Jones."  Full disclosure, we didn't know anything about "Jessica Jones" before this series.  I think it's safe to say that we were not alone and that she was not a household name, even among geeks and nerds. This all changed when the series recently premiered on Netflix.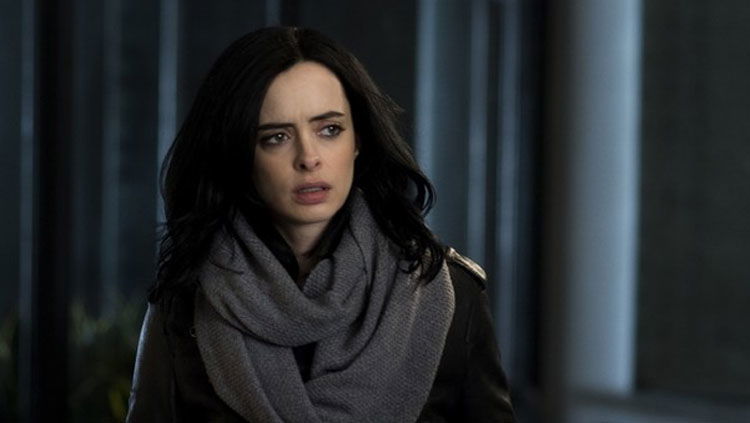 Now we are fully vested in all things Jessica Jones.  We WANT to know more about her stint as a 'superheroine', we WANT her and Luke to have a long lasting relationship and we can't WAIT to see her whooping ass with the rest of the "DEFENDERS."  The series was recently called, "the darkest, sexiest thing Marvel Entertainment has ever done" and it is hard to disagree.  Jessica is flawed, broken, vulnerable, intense and passionate all at once.  Ritter is quoted in an interview with EW as saying Jessica Jones is "actor candy, a very well-crafted, developed, psychological thriller."  After watching just the first three episodes, we absolutely agree and she is sensational in the role.
Tribute print by Nicolas Bannister
Her horrific past with Kilgrave has left her scarred and she wears that vulnerability on her sleeve, not as a badge of courage but as a warning to those close to her that "it's dangerous to be my friend, to be near me, back off!"  Add this all up and encapsulate it during a time when women are looking to get their due respect in film and TV and you get a perfect storm of excellent casting, perfect timing and must-see TV.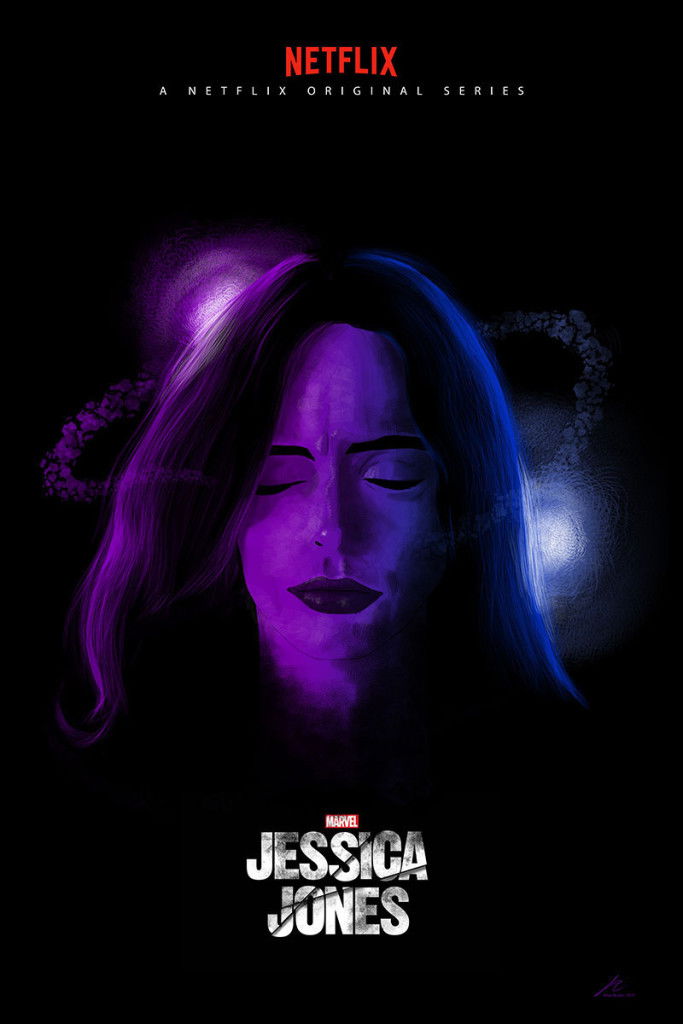 Tribute poster by Arian Noveir
Executive producer of "Jessica Jones," Melissa Rosenberg recently told DESIGN & TREND, "I have zero interest in portraying female sexuality as anything other than empowering and as a very natural part of our makeup."  Mission ACCOMPLISHED!  Kuddos to Krysten Ritter, Marvel and Netflix on turning a lesser known character into a powerhouse, fan favorite in one fell swoop.  We can't WAIT to see more Jessica!