I think it's a safe assumption but you NEVER saw this coming.  Today, all over the big blue marble, generations of fans are celebrating Star Wars, past and future.  Artist Orlando Arocena decided to combine two of his loves, hip-hop and Star Wars into one incredible mashup utilizing his stylized, "pop-deco" flair.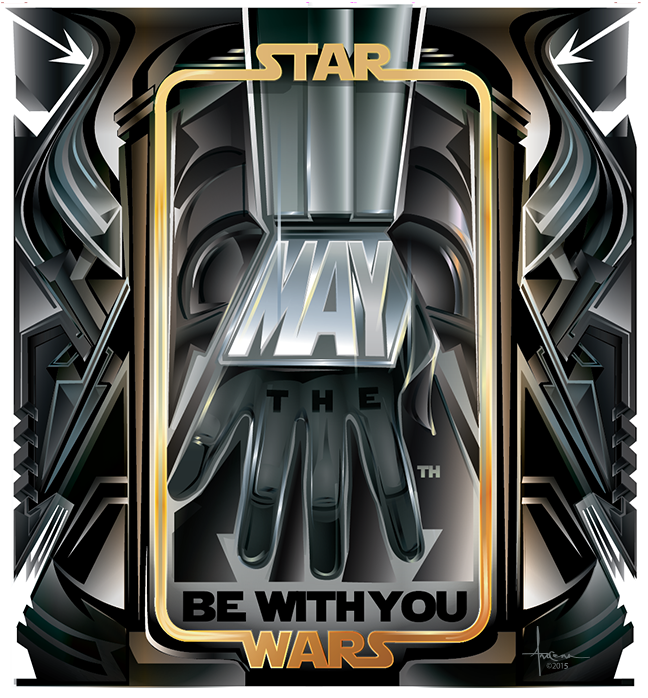 Here is what Orlando had to say about the inspiration for this fantastic project.
Sit back and feast your pearly whites on one of the most unique set of mash-ups we have ever seen.
(Orlando gave the title a slight remix but it works.)