Inspector Tyador Borlú, of the Extreme Crime Squad in the European city-state of Besźel, investigates the murder of Mahalia Geary, a foreign student found dead with her face disfigured in a Besźel street. He soon learns that Geary had been involved in the political and cultural turmoil involving Besźel and its "twin city" of Ul Qoma. His investigations start in his home city of Besźel, lead him to Ul Qoma to assist the Ul Qoman police in their work, and eventually result in an examination of the legend of Orciny, a rumoured third city existing in the spaces between Besźel and Ul Qoma. (source)
This month, the SciFiNow  magazine's, Book of the Month club is reviewing China Miéville's "The City And The City."  Matt Needle was asked to reimagine the cover to the book and has come up with an intoxicating image where the more you look at it the more you see.
SciFiNow interviewed Matt and here is what he had to say along with his re-imagined book cover:
SciFiNow's collaboration with the brilliant folks over at Poster Posse continues this month with Matt Needle's incredible piece for China Miéville's The City And The City.
We chatted to Needle about how his style developed over the years, why he's loved working on Disney/Marvel projects, and how Don Draper's not the only one who dreams of Coca Cola…
Tell us about your background as an artist. Where did you study and how did you get in to digital art?
Im originally from near Oxford. I studied at art college there then went to the University Of Wales, Newport where I graduated with a BA Hons in Design/Illustration. I got into digital art years before that combining my love of traditional art and computers I've been creating Fan Art film posters/Gig Posters since I got my first Mac when I was 14.
How would you sum up your style? And how has this developed over the years?
My style began as collage which I'd been doing since I was a kid, I transferred that to digital collage, then moved in to more minimalist style, still collaging textures and shapes and colours within my work. I also love to include strong typography and use of negative space within my work.
What have been your favourite projects to work on so far?
I have recently enjoyed some great projects for Disney / Marvel through my work with the Poster Posse, I have been lucky enough to work on some stuff for Avengers, Big Hero 6 and Guardians Of The Galaxy. I feel as if I'm hitting my stride recently with these projects and the projects I've got because of them.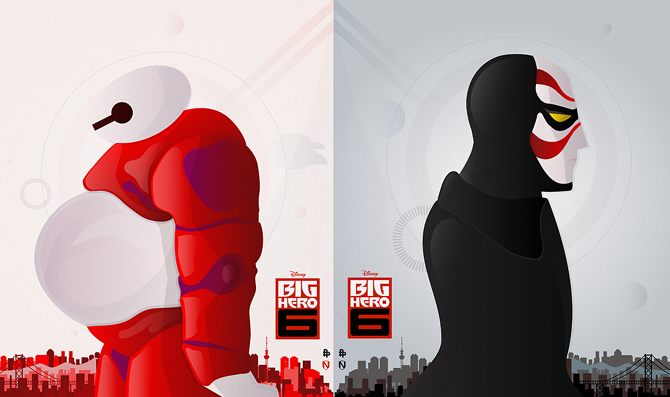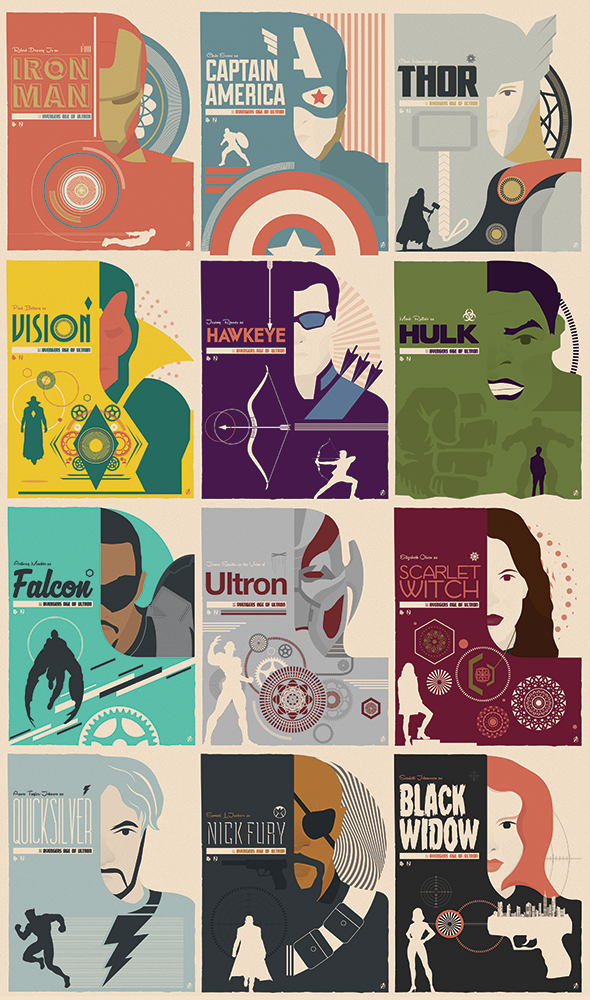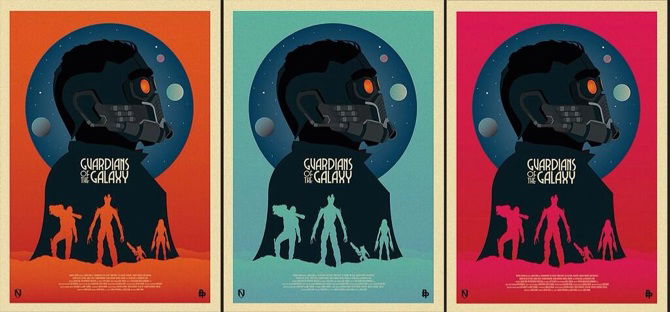 Pop culture is what interests me. I was into the concept and style of Pop Art as a young child and I have applied that to my work. I'm a massive film, TV and music fanatic so a lot of my self initiated work came from what I enjoyed. I've been lucky enough now to get work in designing for all of these areas.
Are there any dream clients/collaborators you'd love to work with and why?
I'd like to illustrate more for some big clients, I guess the Don Draper Dream of working for Coca Cola seeing as they are one of the biggest brands. but I love working on magazine illustrations such as this as the briefs are so varied and interesting. I'd love to work on more record sleeves as well.
What is usually the most challenging part of a commission?
The research and idea development is the hardest part, working out which ideas you can move forward with, which work and which wont. and then being able to edit yourself and be able to get to a point where you can finalise the design and be happy to send it out for the world to see.
What is your process? Are you a 'tight' sketcher of ideas or does it start loose and come together digitally?
Loose ideas that come together in the digital stages, its definitely a trial and error experimentation process.  Moleskin sketch book, 0.8mm fineliners, Adobe Creative Suite (specifically photoshop and illustrator) scanner.
What would you say separates you from other artists?
i think if you look back throughout my work from when I started to now you can see a journey of stylistic experimenting and taking bits from each of them styles and merging it into one thats now identifiable as my own –  Minimalism/Collage.
What advice would you give to yourself if you could travel back in time to the start of your career?
Work Hard, Stay Hungry and never turn down an opportunity.
What would be your three key tips or pieces of advice for artists trying to start a career?
– Work on a lot of self initiated pieces in our free time to get your work out there and seen by as many people as possible.
– Build a big web presence and use social media to connect with like minded artists and potential clients
– Competitions and Magazine submissions can be great exposure but make sure you read the small print and don't give away the rights to your work.
 Anything you are working on/upcoming that you would like to plug?
I'm working on some big projects currently but am not allowed to talk about them at this time. but check out my site at http://www.mattneedle.co.uk/  for new projects, follow me on twitter/instagram at @needledesign for up to date info. and https://www.posterposse.com/ for all of the projects we've worked on to date.
See Matt Needle's work in the new issue of SciFiNow, on sale now!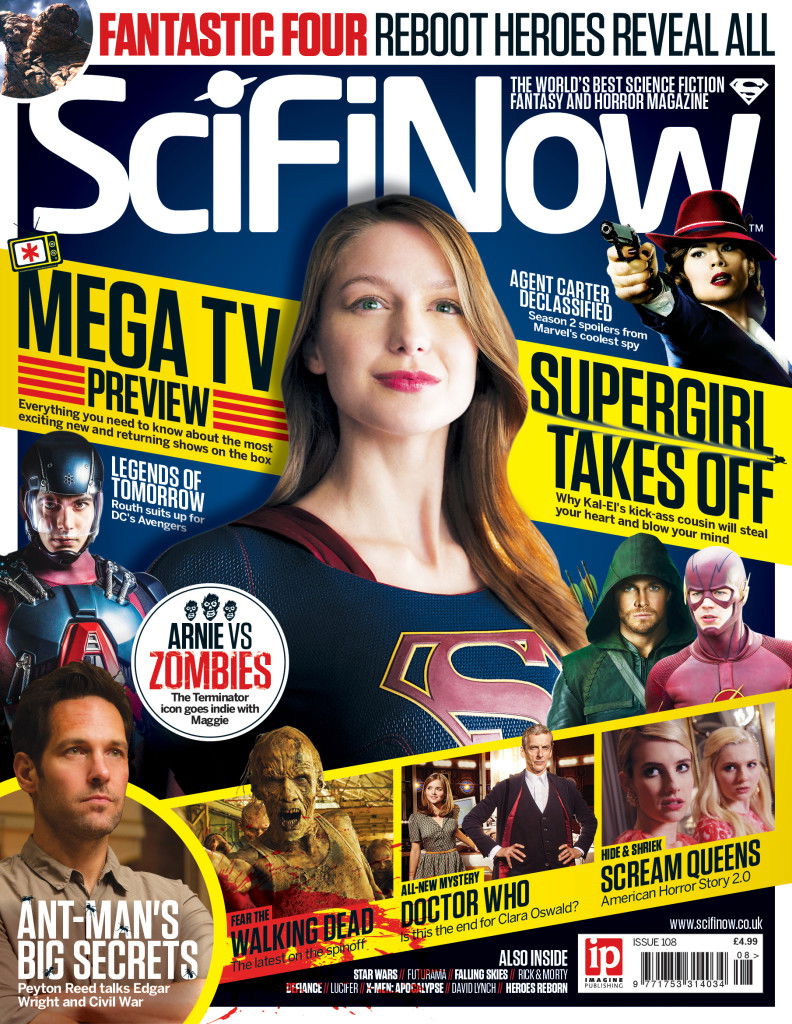 FOLLOW:
SciFiNow: OFFICIAL WEBSITE, TWITTER, FACEBOOK
Matt Needle: OFFICIAL WEBSITE, TWITTER
Marcus Faint: (art editior/ SciFiNow): TWITTER