….and that would be an understatement.  U.K. artist Matt Ferguson was able to leave the doldrums of his "dreadful day job" late last year and focus all his attention on his true passion, art.  Matt's penchant for pop culture has been garnering more and more fans and on March 27, 2015, he launched his first-ever, solo show at NYC's, Bottleneck Gallery.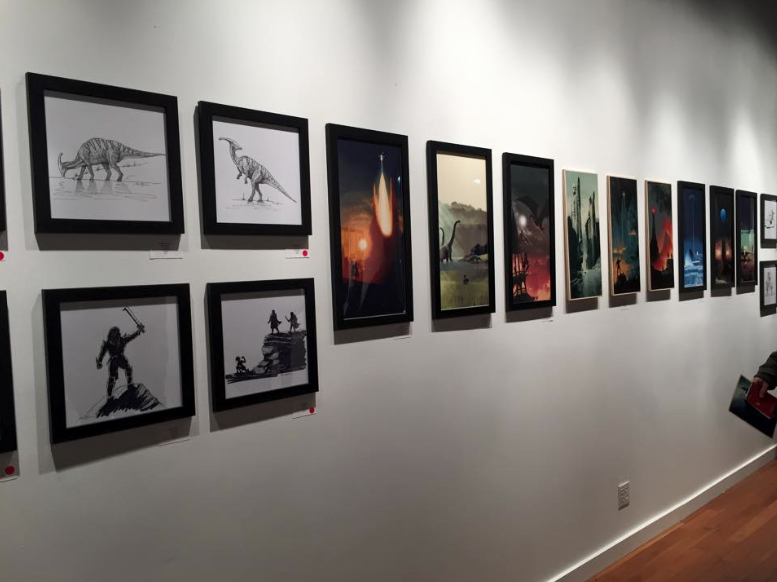 Fans of Ferguson turned out in droves, (we were pissed WE couldn't be there) and Matt even made the jaunt from the U.K. for this momentous event.  They say "a picture's worth a thousand words" and the picture below is case and proof.  Every single piece from the show completely sold out in mere hours. Screen prints, original sketches, and even the Star Trek charity piece….all…GONE!
We've been MASSIVE fans of Matt's for some time now and we couldn't be happier for him.  His dedication to his passion and growth as an artist, along with his positive outlook make him a force to reckon with.  Congratulations Matt, we hope your NEXT solo show is on the WEST COAST so WE can go!
Do yourself a favor and follow Matt Ferguson via the following links.  This guy is on a roll of gigantic proportions and there is no end in sight.  We can't WAIT to see what he does next.