When Marvel released Iron Man back in 2008 it launched a plethora of things.  It revived Marvel Entertainment, it secured Robert Downey Jr.'s place in pop culture fandom and it was the beginning of the Marvel Cinematic Universe.  The movie grossed almost $600 million dollars and was a massive, global success.
Fast forward 7 years and now superhero films are at their pinnacle, some cresting the $1 billion mark and everyone is looking to partner with Marvel and taste some of their sweet success.  Grey Matter Art has just announced their first official Marvel project and they have tapped Matt Ferguson to lead them to the promised land with a fantastic print for Iron Man.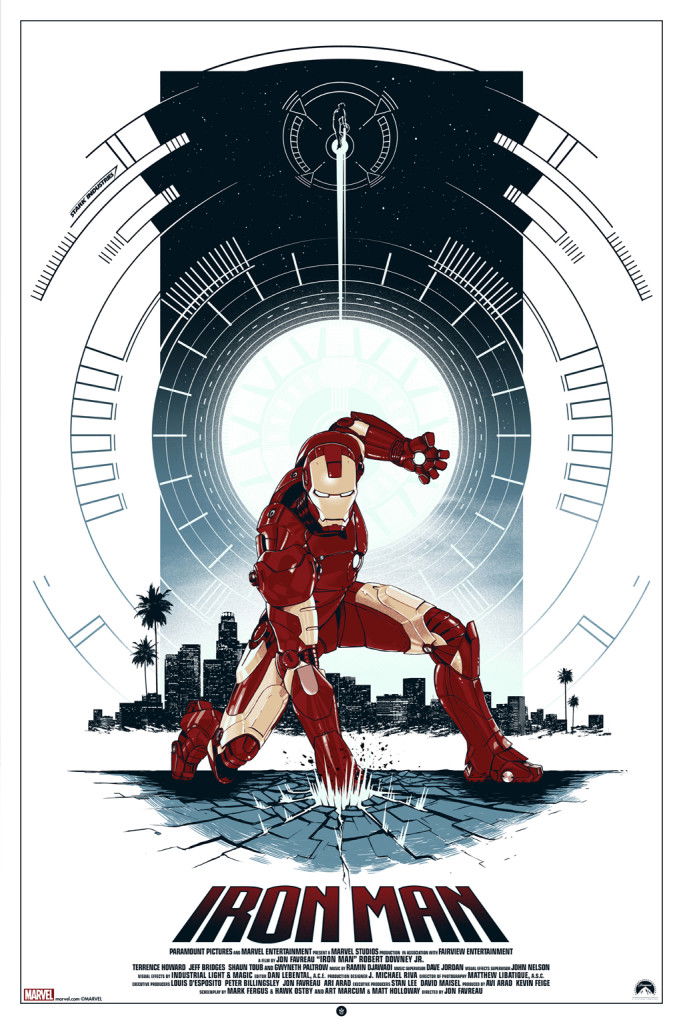 Regular Edition of 300 – $50
There will be three glorious editions of the print including a regular, variant and a foil variant with EACH edition having a cool glow in the dark layer and measures 24″ X 36″.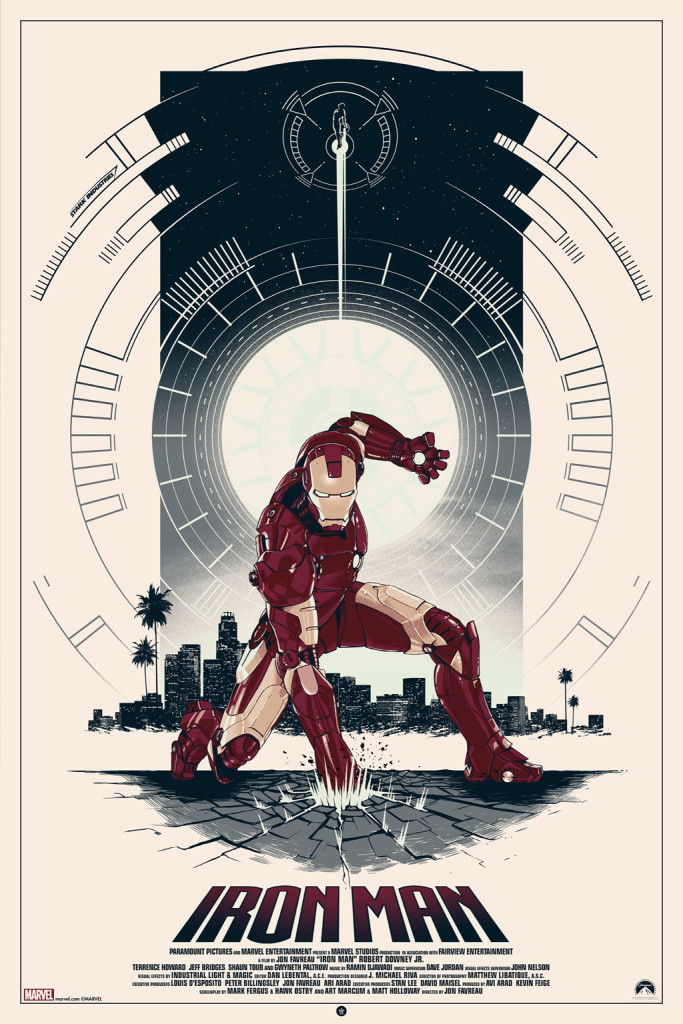 Variant Edition of 175 – $70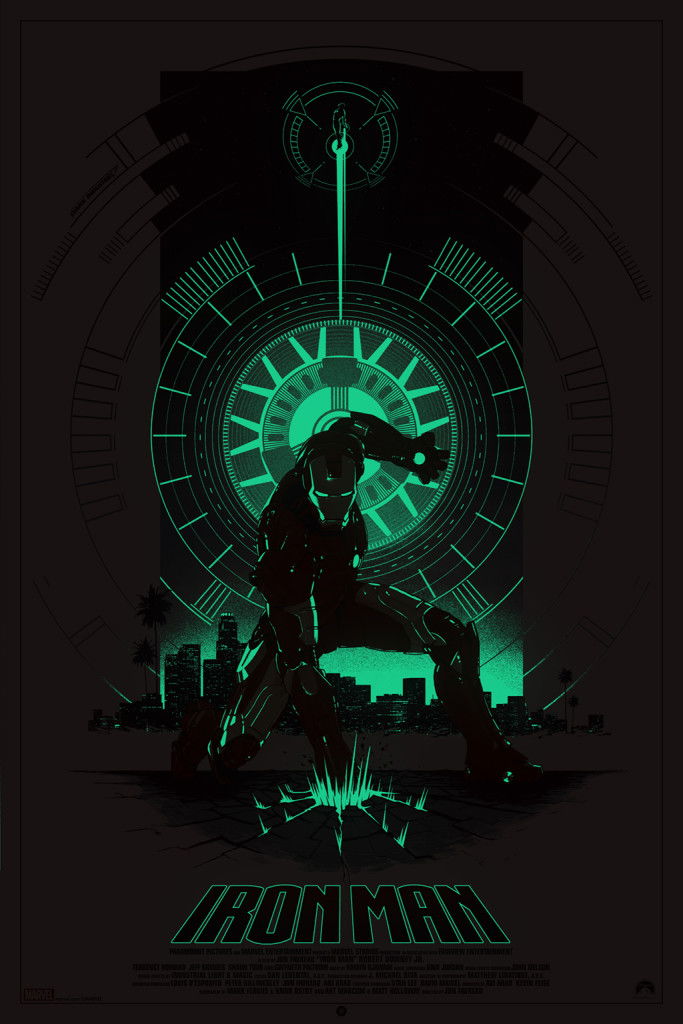 Glow in the dark layer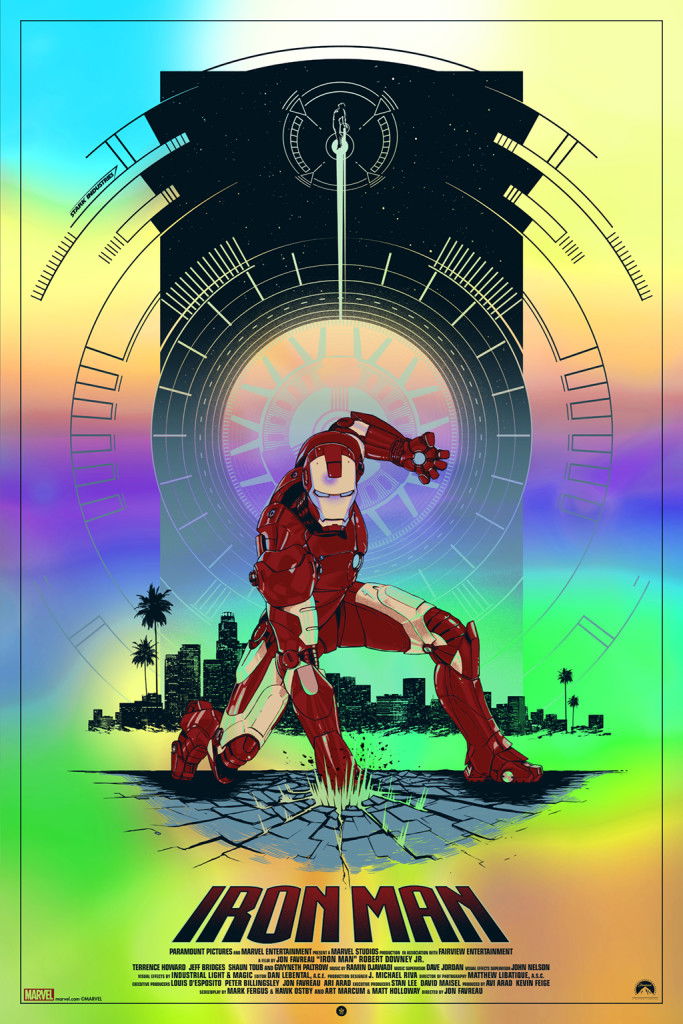 Foil Variant Edition of 150 – $100
Here is what Mr. Ferguson had to say about this endeavor:  "It goes without saying that I love Marvel and I love working on Marvel artwork, so this poster is a dream come true. I have always wanted to do my own take on the first Iron Man film and working on this project with Grey Matter Art has been an absolute blast. I was allowed complete freedom to come up with a composition that I felt best suited the film and the character.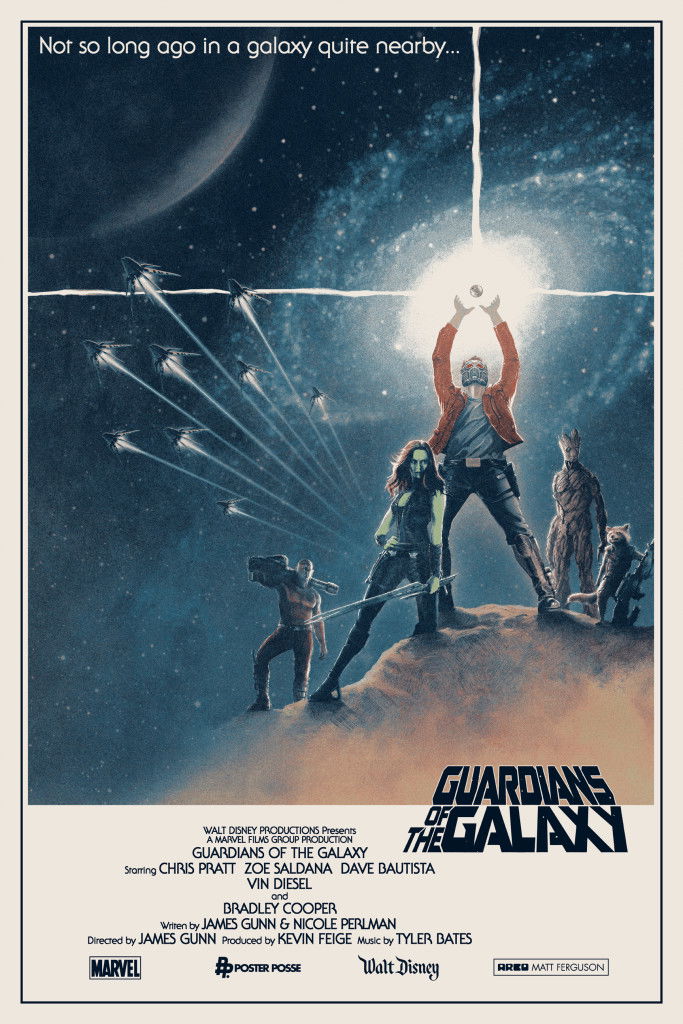 I love the classic Iron Man 'ground pound' pose and so I wanted to incorporate that into the design, I also feel like it is somewhat a companion piece to my Guardians Of The Galaxy/Star Wars poster."
Good news is that this isn't going to be Matt's last Marvel effort with Grey Matter Art!  Here is what they had to say about this project.  "Working with Matt Ferguson has been an absolute pleasure. He is so open to ideas and really works with you to make the outcome the best it can possibly be. Being this is our first release for Marvel, I really wanted to start off with Matt's work and give everyone a great licensed Iron Man poster. There really hasn't been much released for this film, so I am happy to have Matt represent it in a great way. After doing this with Matt, we are definitely going to be working more with him in the coming months, and really think you will like what we have in store."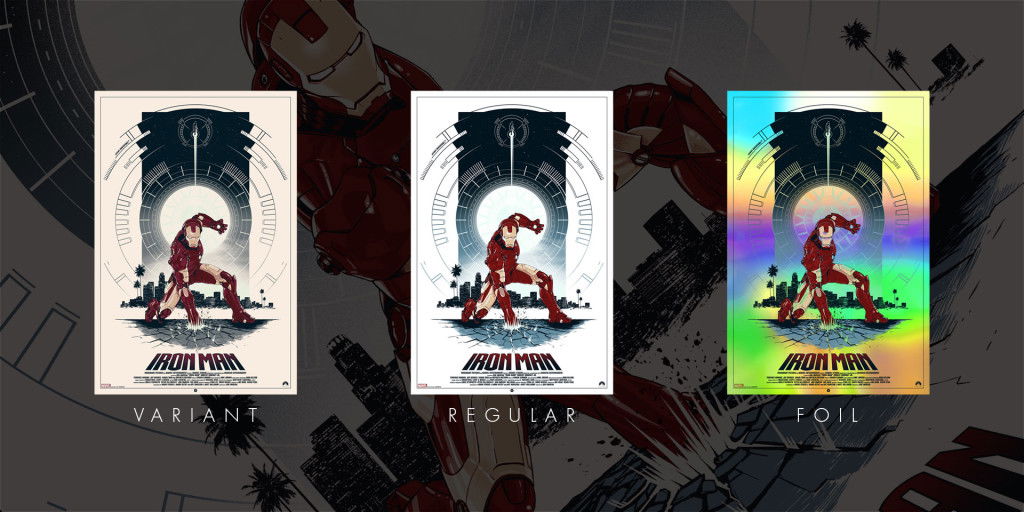 Well we can't wait either!  This poster will be released on Thursday, June 4th on Grey Matter Art's OFFICIAL WEBSITE SHOP at a random time between 1:00-2:00 PM est. Follow Grey Matter Art on Twitter to get a jump on the drop. Also, follow Grey Matter Art on Facebook and Instagram, and sign up for their website newsletter for all future news & information.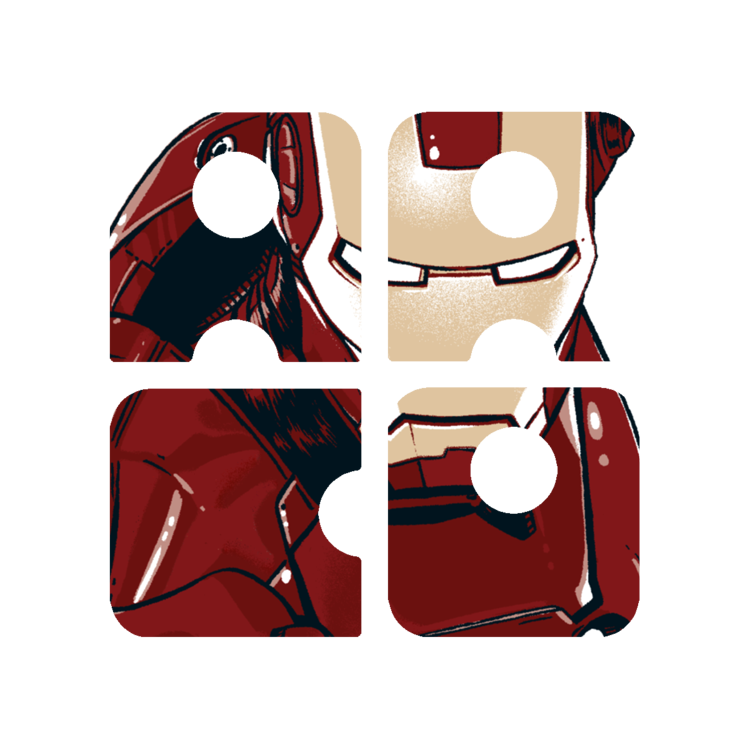 If you want to see more of Matt Ferguson's highly desirable work go check out his OFFICIAL WEBSITE and follow him on TWITTER to stay up to date on new projects and collaborations.
Source: BLURPPY.COM