If you are like us, you can never get enough Marty McFly and Doc Brown.  The "Back to the Future" franchise is one of the most beloved in all of pop culture and there is a new art exhibit that brilliantly pays homage to it.  Featuring 12 renowned illustrators from Mexico, Canada and the USA there is a diverse offering of interpretations of the films that make this a must-see for fans.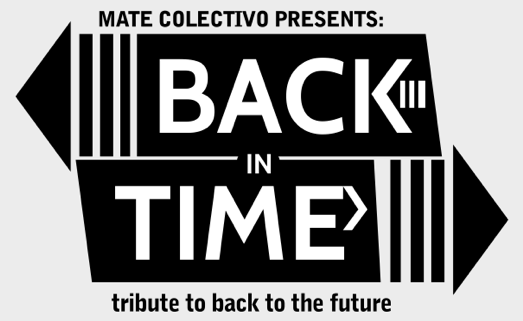 Called "Back in Time" the exhibit is curated by Mate Colectivo and centers around finding the relationship between fiction and our present, allowing us to compare the vision of the film's creators and the reality of today.  Artists in the exhibit include: Orlando Arocena, Rodolfo Reyes, Salvador Anguiano, Jorsh Pena, Francisco Guerrero, Pierre Girard, Daniel Torres, Hector Ruiz, Blablau, Daniel Valtierra, Ben Camberos Urbina and Mala Cara.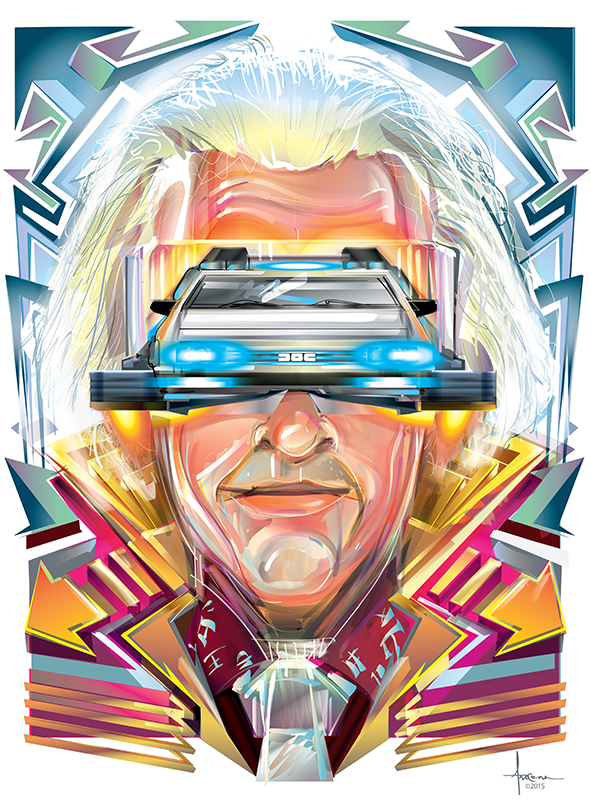 "Doc" by Orlando Arocena (PURCHASE HERE)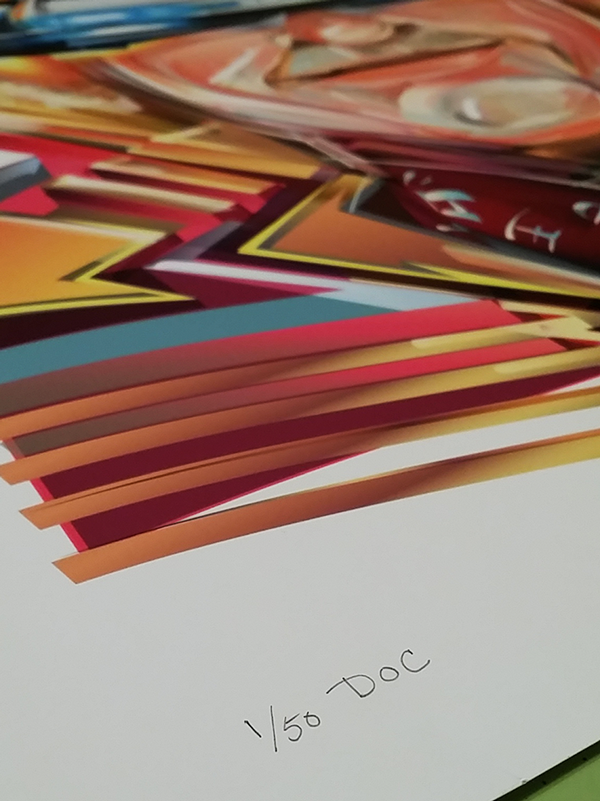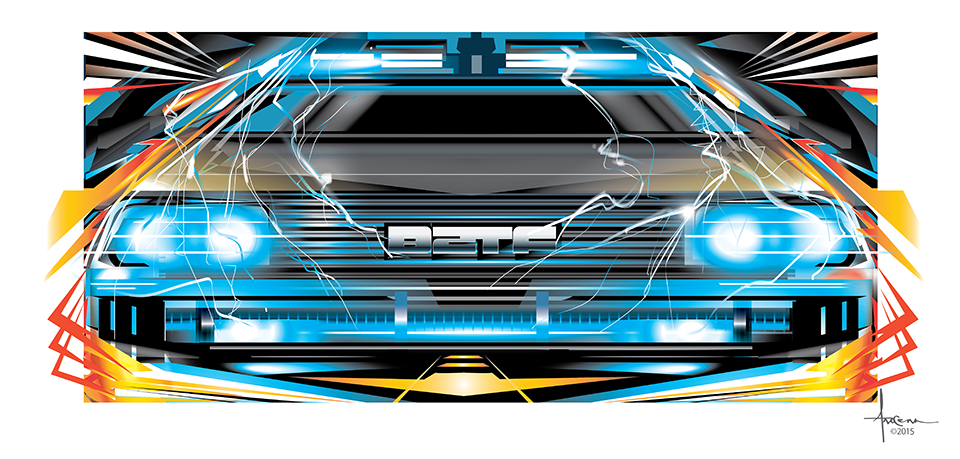 "The Machine" by Orlando Arocena (PURCHASE HERE)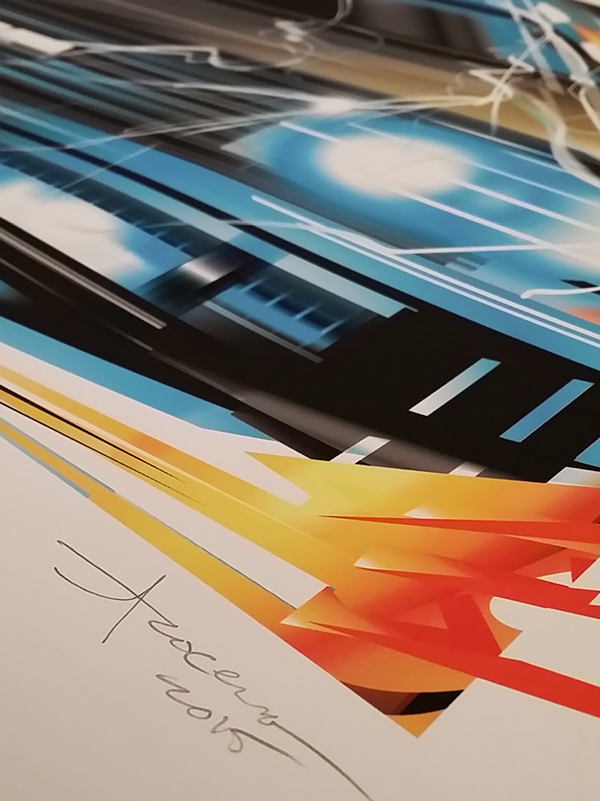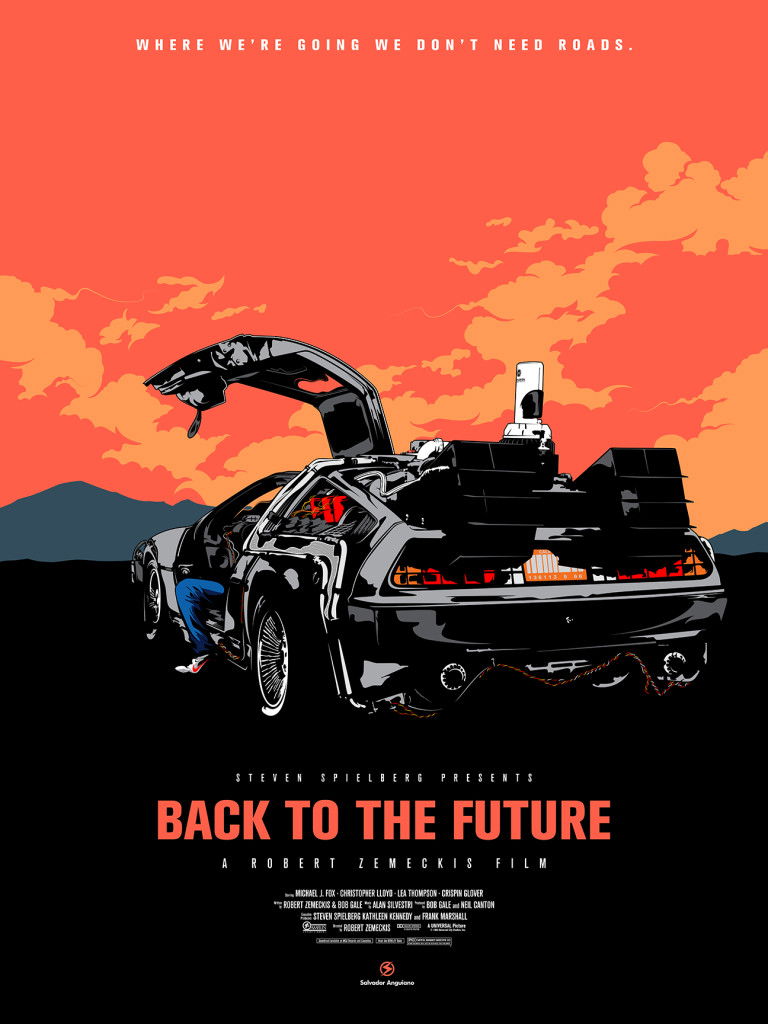 "Back to the Future" by Salvador Anguiano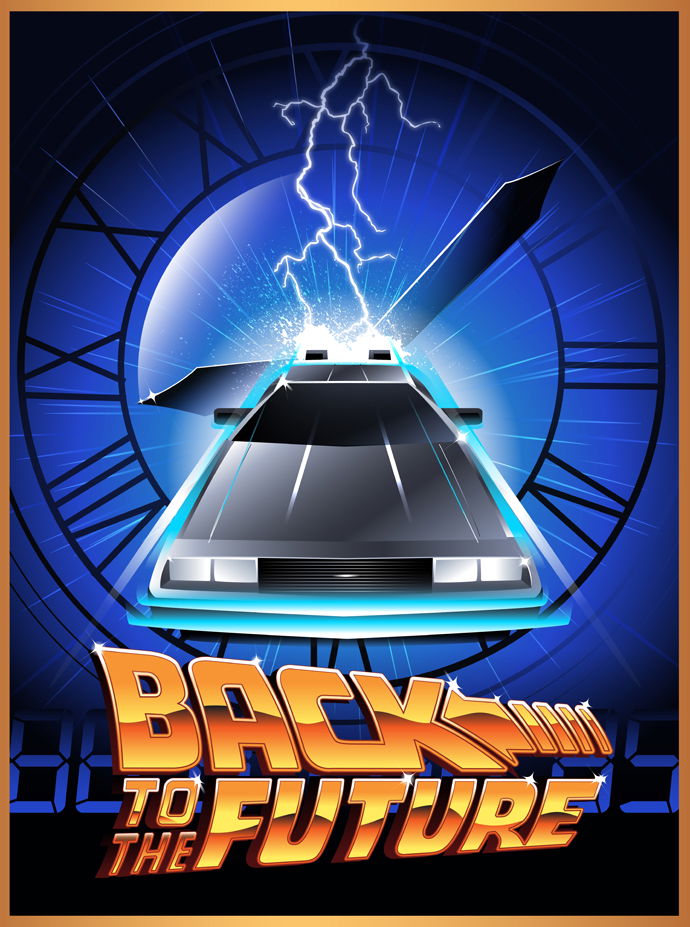 "Back to the Future" By Rodolfo Reyes
"I`ve been a big fan of Back to the Future since I was a kid, for me it is the best picture from the 80's and one of the most clever uses of time travel and time paradox in movies… plus it`s great fun.  The chemistry between Marty and the Doc is unparalled, the soundtrack is great and pairs perfectly to the character development and storyline." – Rodolfo Reyes
Head over to Mate Colectivo's FACEBOOK page to find out which galleries will be displaying these and all the other images.  If you go, please take pictures of everything and send them to us!