Back in 2005, Sony Computer Entertainment released the action-adventure game, "Shadow Of The Colossus."  We've never played the game but here is what Wiki had to say about it.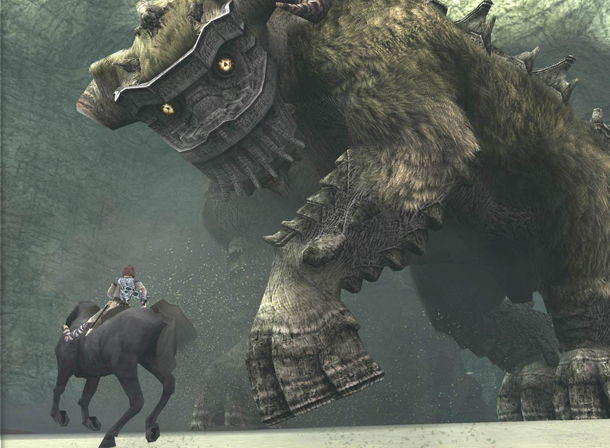 The game's storyline focuses on a young man named Wander who enters a forbidden land. Wander must travel across a vast expanse on horseback and defeat sixteen massive beings, known simply as colossi, in order to restore the life of a girl named Mono. The game is unusual within the action-adventure genre in that there are no towns or dungeons to explore, no characters with which to interact, and no enemies to defeat other than the colossi. Shadow of the Colossus has been described as a puzzle game, as each colossus' weakness must be identified and exploited before it can be defeated.
Canadian artist Marie Bergeron is a HUGE gaming fan and she has just released a stunning new print that pays homage to this game.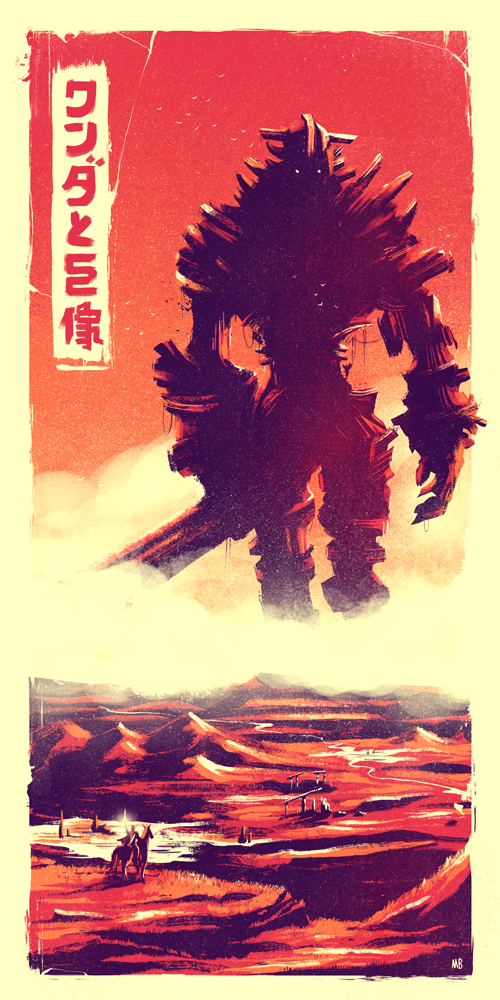 "Shadow of the Colossus" by Marie Bergeron
12″ X 24″
Fine art Giclee print
Numbered edition of 75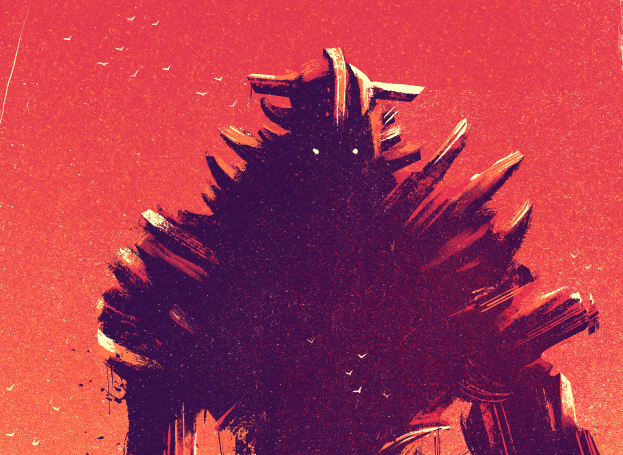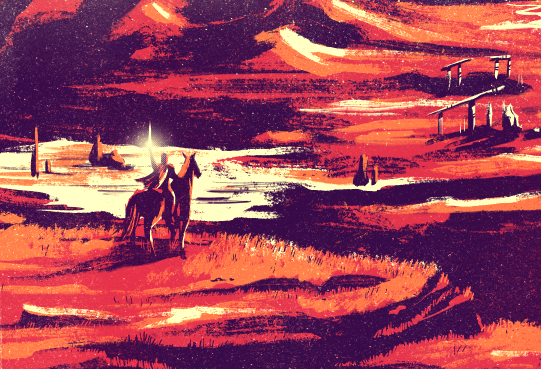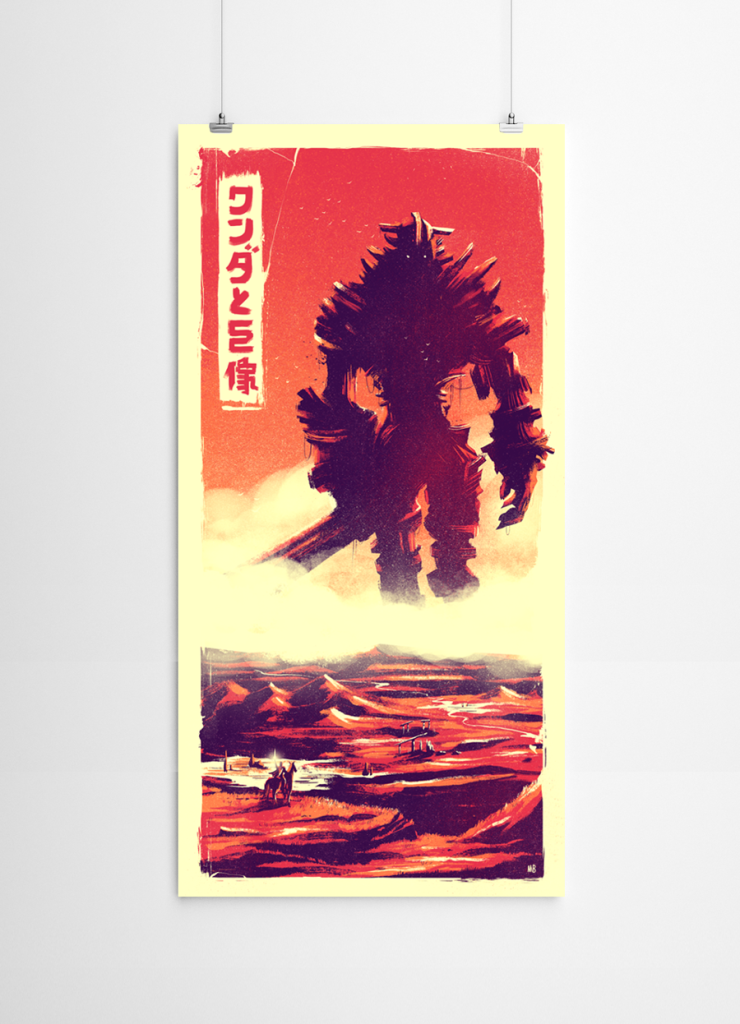 Click below to follow Marie on her social sites to find out when her next project/ release/ collaboration/ gallery show is going to be.  Hit up her OFFICIAL STORE to get more incredible art that will absolutely make your walls look better.  OH, and be sure to check out her fine selection of t-shirts featuring her art too.