"This wasn't the world I wanted but it was the one I found myself in"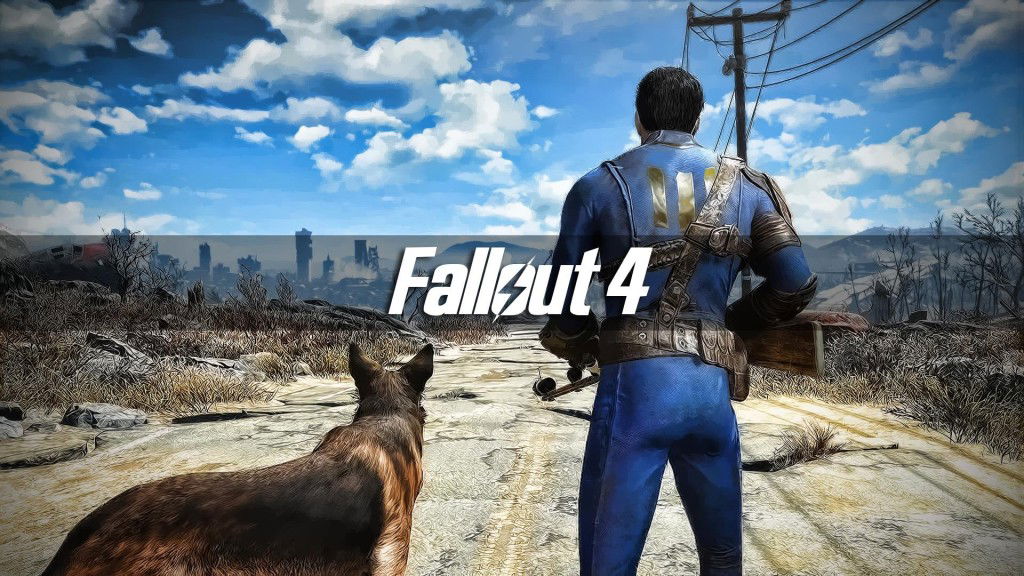 Bethesda has just released the highly anticipated, "Fallout 4" and fans are locking themselves away for hours to immerse themselves in the game.  The game came out yesterday and it is already the top game on all of Steam in terms of current players. (source)  Here is what Bethesda says about the game:  "Welcome to the next-generation of open-world gaming. As the sole survivor of Vault 111, you enter a world destroyed by nuclear war. Every second is a fight for survival, and every choice is yours. Only you can rebuild and determine the fate of the Wasteland. Welcome home."
Canadian artist Marie Bergeron is one of the many that is using every free moment of her time to craft new weapons and armor, designing her own S.P.E.C.I.A.L. character, and exploring the ruins of Boston.  UNLIKE most of the fans that are embarking on this journey, she is a gifted artist and has just created a new print that pays homage to the Fallout series.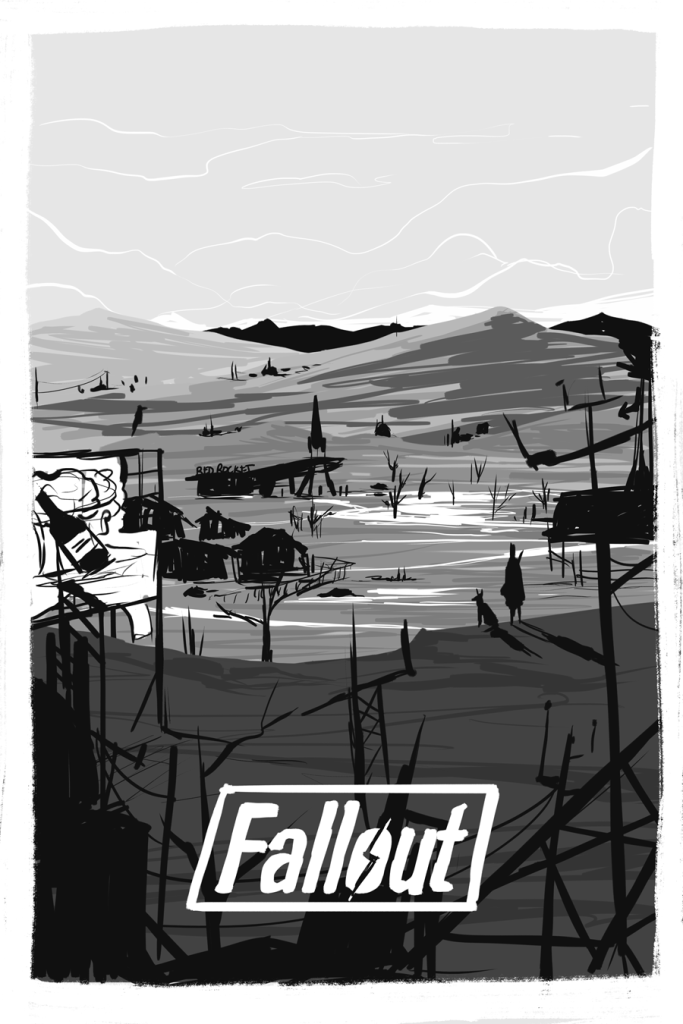 Fallout W.I.P. by Marie Bergeron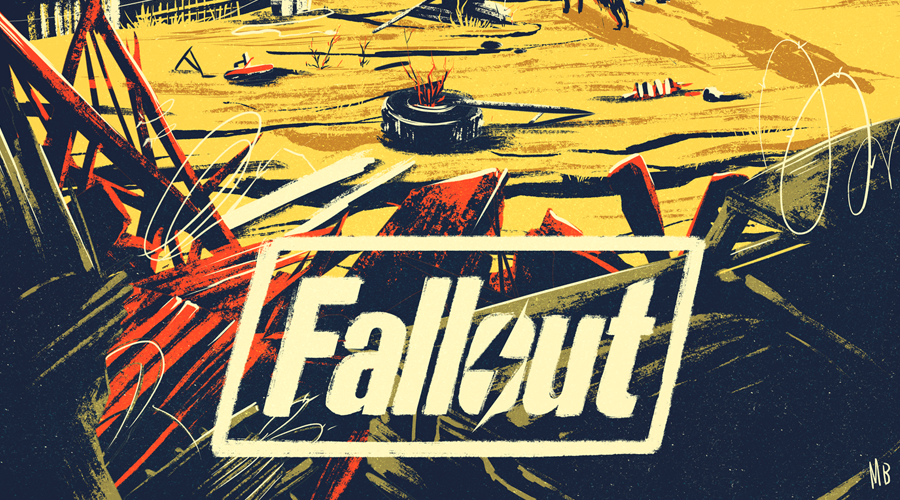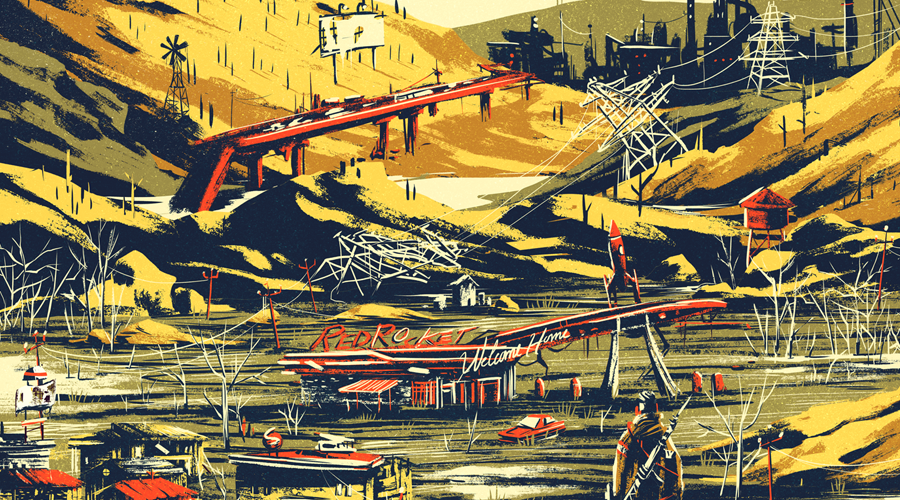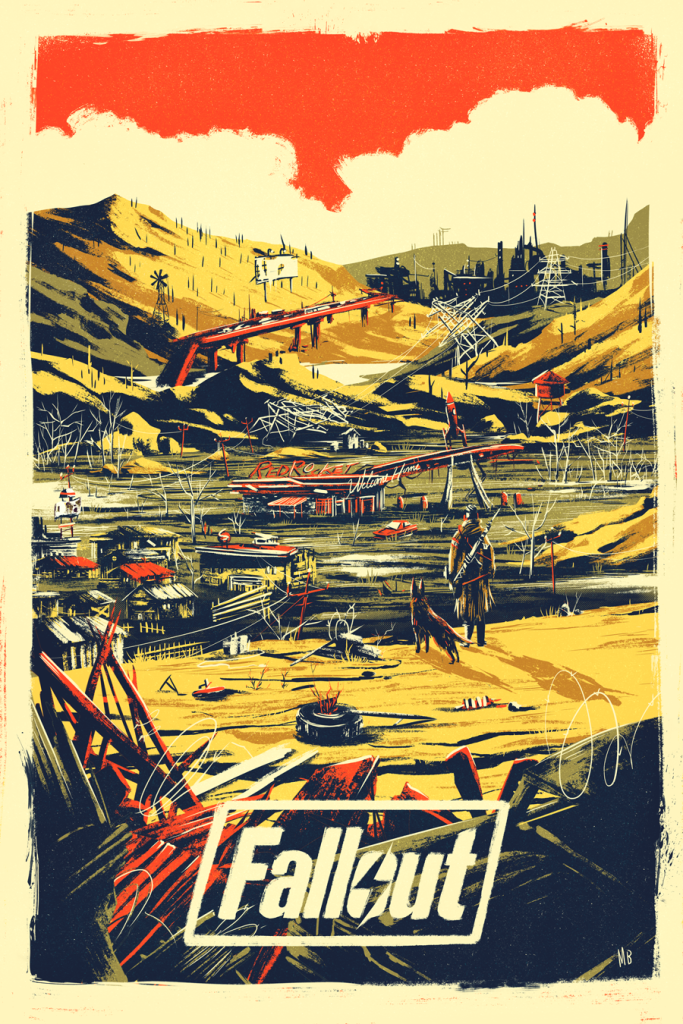 "Welcome Home" by Marie Bergeron
24 X 36 Giclee
Numbered edition of 50
Follow Marie on TWITTER to stay up to date with new releases, gallery exhibits, collaborations etc.