We are back for our second installment of "Lights, Camera, Action" and this time out we are focusing on one of the most powerful and influential women in entertainment, Kathleen Kennedy.  "Lights, Camera, Action," is dedicated to those gifted individuals in the TV and Film industries that have added something special to entertainment and whose work has struck a cord with the masses and left an indelible mark.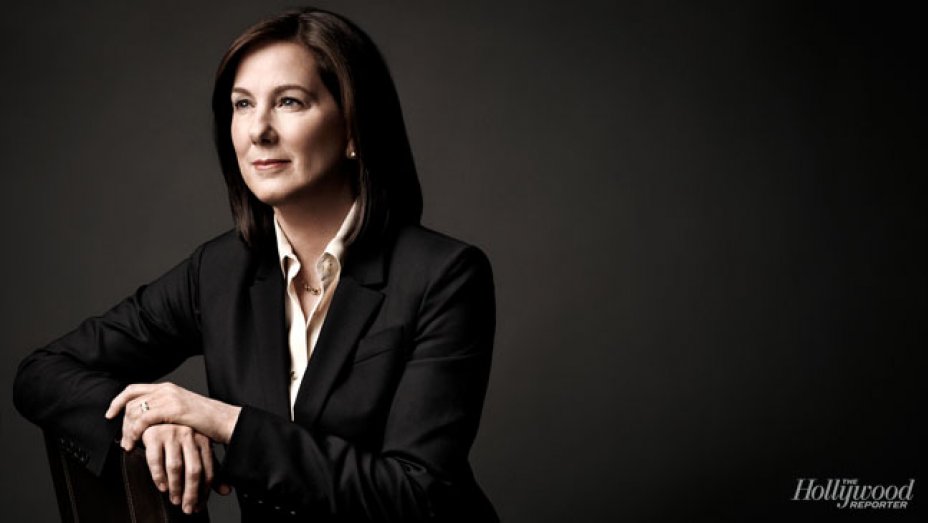 Photo by Art Streiber
For starters, she co-founded Amblin Entertainment with her husband Frank Marshall and Steven Spielberg back in 1982 and since then she has been part of, or associated with, some of the most beloved and successful films ever made.  Here is but a small list of some that she has worked on:  the Indiana Jones and Back to the Future series, E.T., Back To The Future, The Goonies, Innerspace, Cape Fear, Schindler's List, Jurassic Park, The Sixth Sense, Star Wars: The Force Awakens, Rogue One, Last Jedi and Solo, War Horse, Lincoln and MANY more.
Here are a few images to pay tribute to this powerhouse and all she has given the entertainment industry.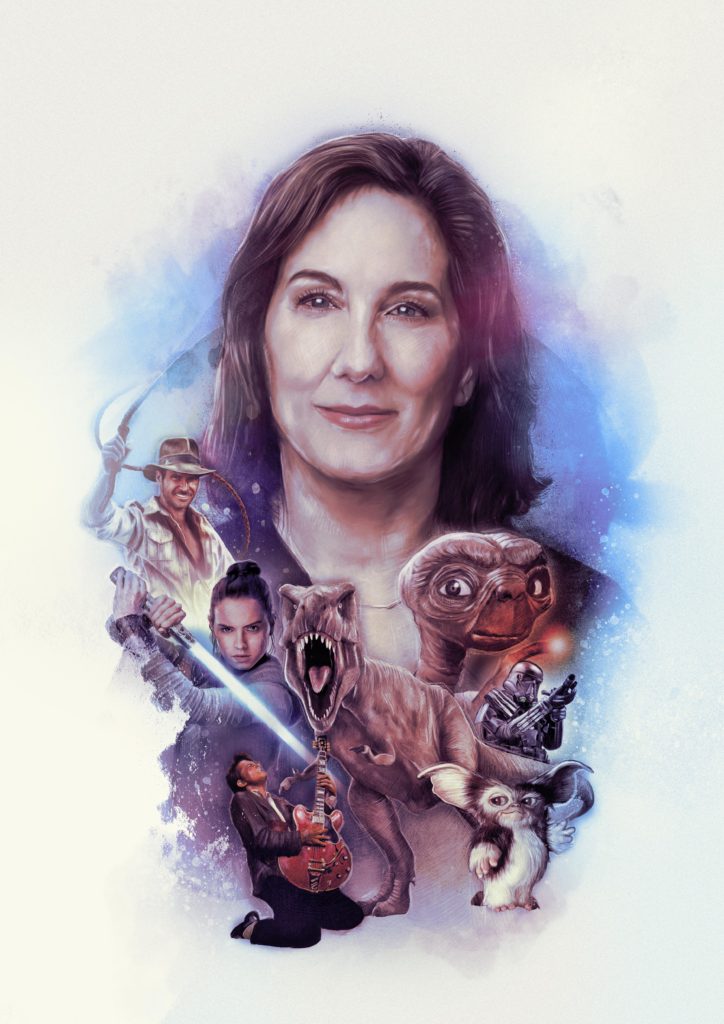 Image by Poster Posse Pro Rich Davies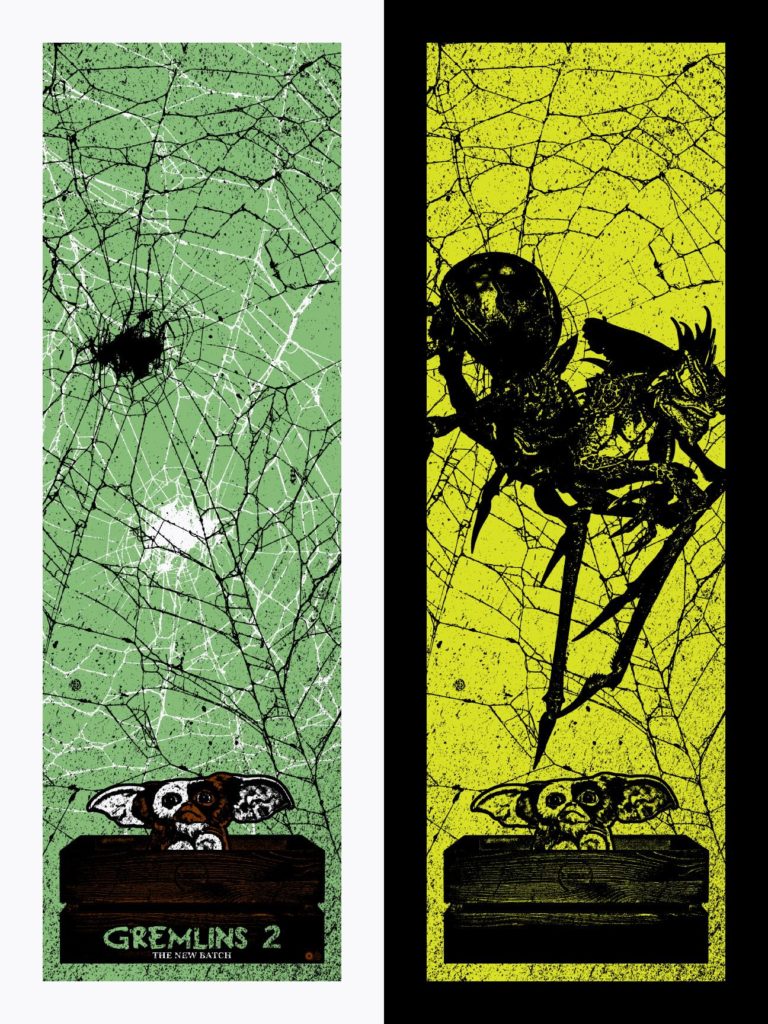 Image by Poster Posse Pro Chris Garofalo  Chris will be releasing this glow in the dark beauty in his store.  Here is what he had to say about it.  "Been waiting forever to do a sequel for my first Gremlins print, so I'm beyond stoked to release this print for 'Gremlins 2,' featuring a sinister glow in the dark Spider Gremlin!  9×24, 3-color screen print on French Paper Co. White Kraft Tone cover stock
Signed and numbered ****THIS IS A PREORDER ITEM. THEY WILL START SHIPPING 7/9**** CLICK HERE TO ORDER
Image by Poster Posse Pro Orlando Arocena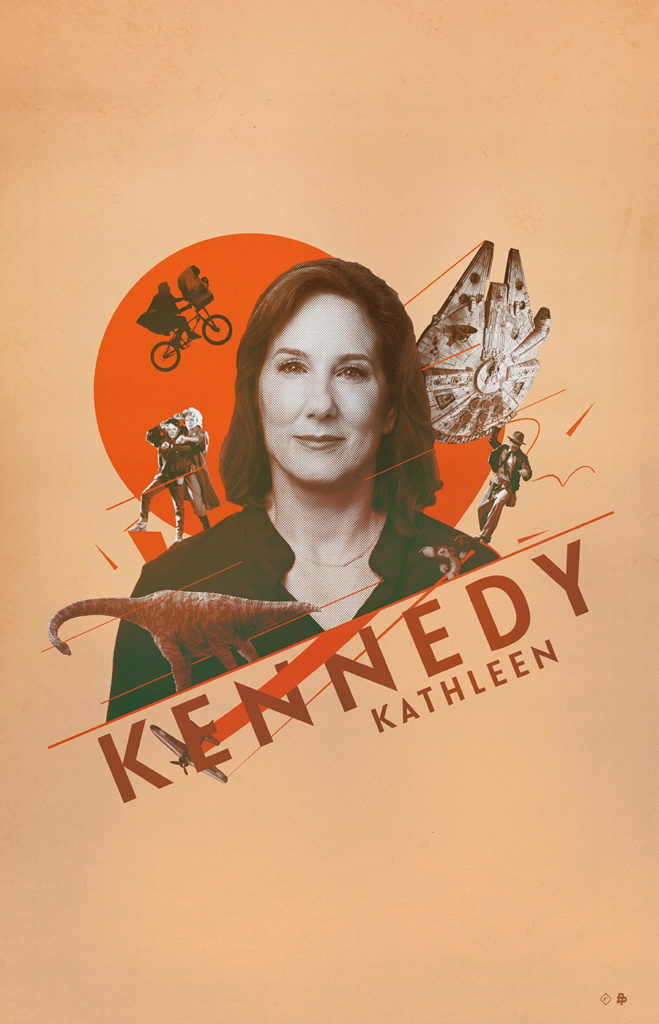 Image by Poster Posse Pro Rafal Rola
Image by guest artist Scott Saslow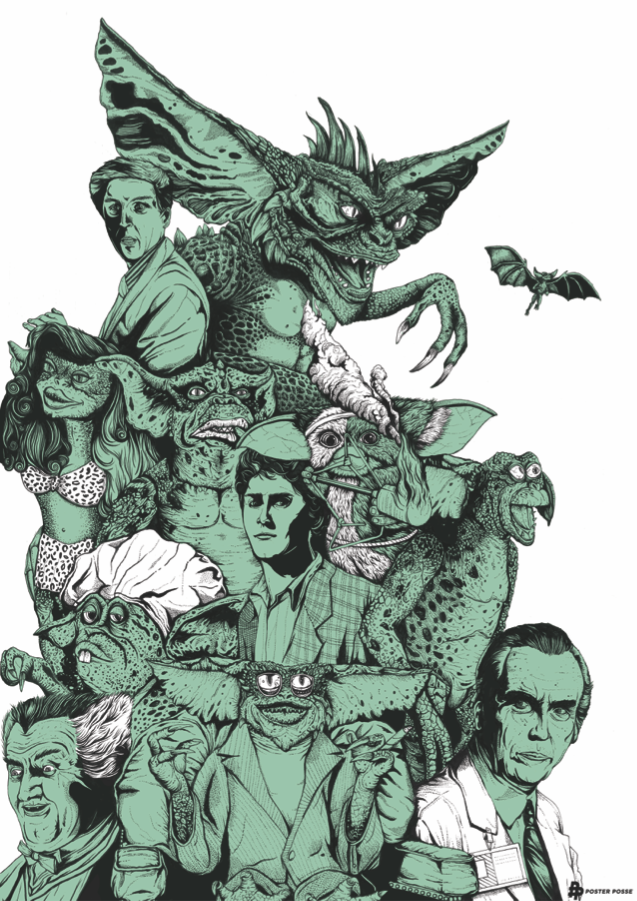 Image by guest artist Ben Willis