On November 25th, Disney Pixar launches their next family fun fest, "The Good Dinosaur."  It takes us on an epic adventure with two improbable friends, Arlo, a dinosaur and Spot, a rambunctious human boy.  The film boasts an impressive voice cast including: Jeffrey Wright, Steve Zahn, Frances McDormand, Anna Paquin, Sam Elliott, AJ Buckley, Jack Bright, and Raymond Ochoa.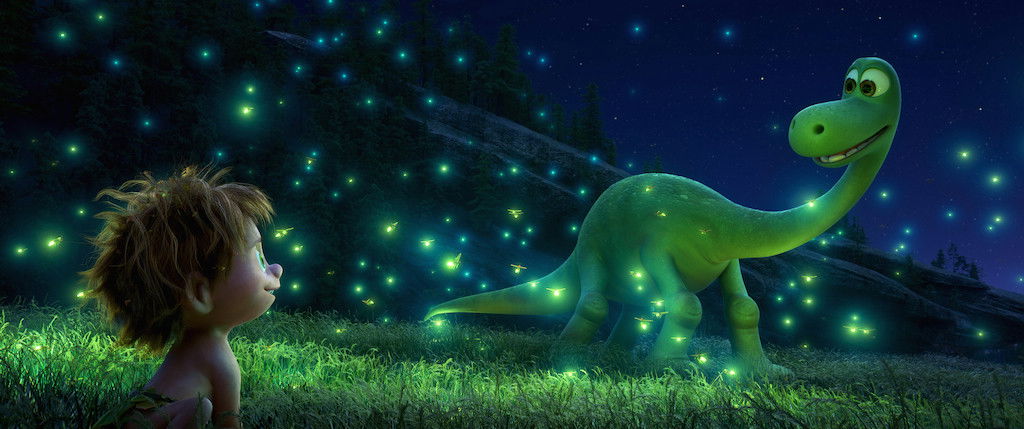 "The Good Dinosaur" asks the question: What if the asteroid that forever changed life on Earth missed the planet completely and giant dinosaurs never became extinct? Pixar Animation Studios takes you on an epic journey into the world of dinosaurs where an Apatosaurus named Arlo makes an unlikely human friend. While traveling through a harsh and mysterious landscape, Arlo learns the power of confronting his fears and discovers what he is truly capable of."
Japanese artist Kaz Oomori has just released a tribute image and like the film it pays homage to, it looks pretty awesome.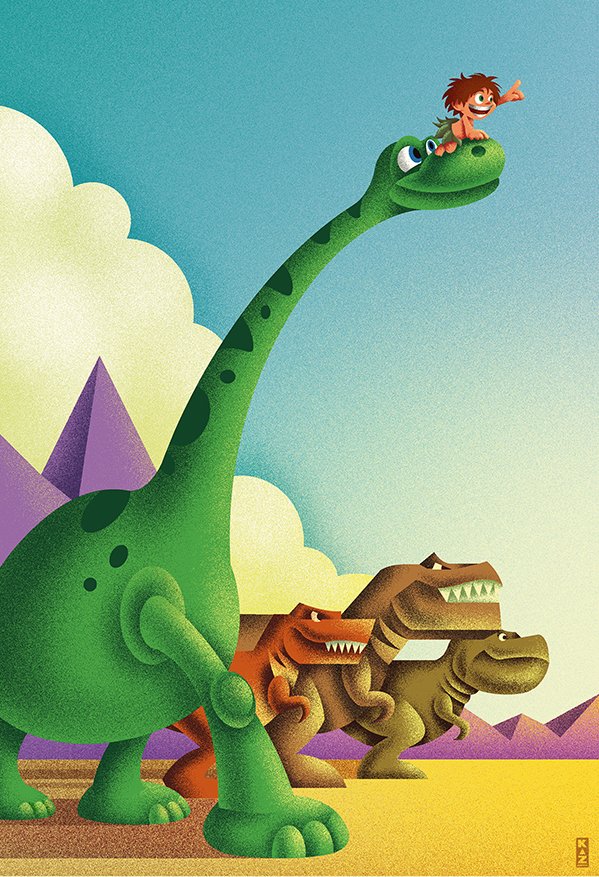 The image features Arlo and Spot with Butch, Ramsey and Nash as they venture into the unknown.  Learn more about "The Good Dinosaur" via – the OFFICIAL WEBSITE, FACEBOOK, TWITTER, INSTAGRAM, PINTEREST and TUMBLR pages.  We encourage you to follow Kaz as well via – his OFFICIAL WEBSITE, FACEBOOK, TWITTER and BEHANCE pages.  His portfolio is rather incredible and deserves your attention.  Go take a look, it'll make you smile.