On December 15th we get to blast back into the Star Wars Universe, this time with "Rogue One: A Star Wars Story."  Fans are amped up for this one even though it will not be centered around any of the usual Star Wars characters like Princess Leia, Luke Skywalker, Chewbacca or Hans Solo, (may he rest in peace). (Yes, Darth Vader WILL be present but to what extent…..we shall have to wait and see.)  Embracing the hype of all things from a galaxy far, far away, Cinema Teaser Magazine's November issue features a fantastic Rogue One cover by Brooklyn-based illustrator, designer, and part-time cosmonaut John Hughes.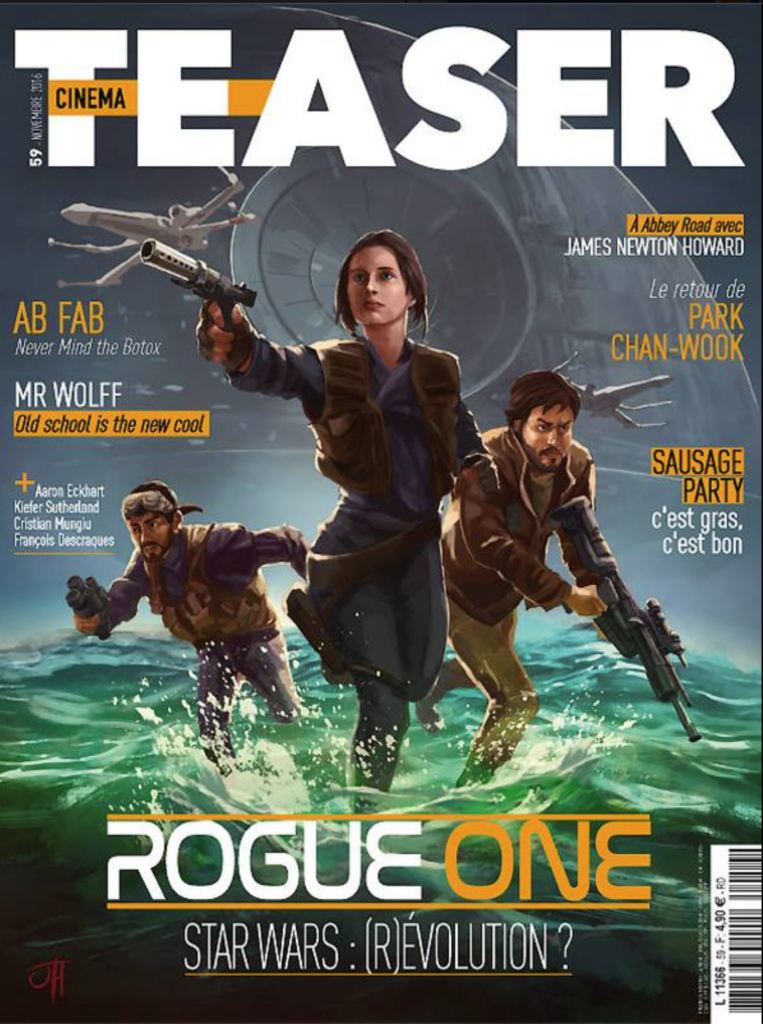 You can pick up this issue, #59, at news stands starting Friday November 4th.  Follow Cinema Teaser via the following links:

OFFICIAL WEBSITE
While we are in the sharing mood, here is a look at John's art stripped down ….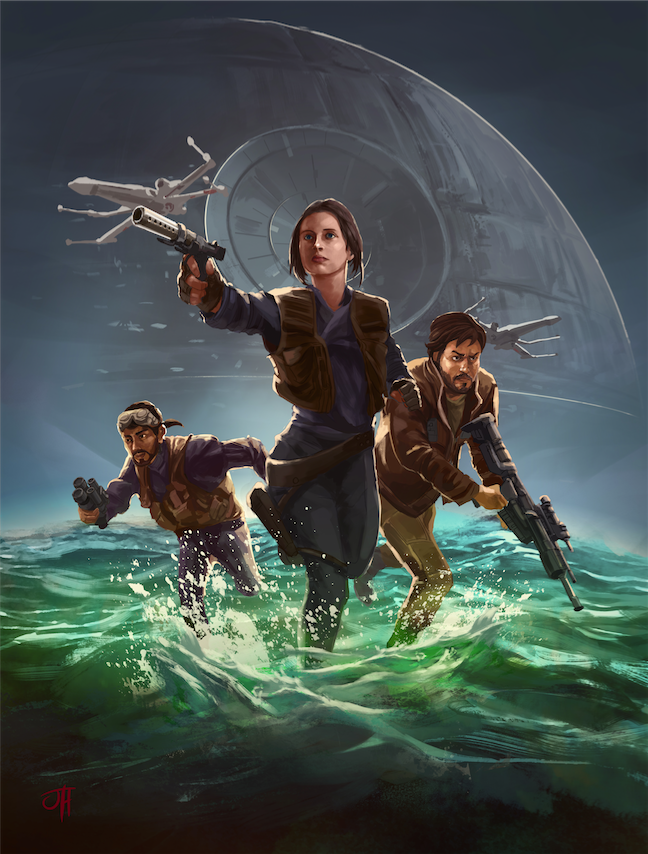 We can't WAIT to go to Yavin 4 this December!