French illustrator Jérémy Pailler partnered with Lantana Publishing and Singaporean author, Joyce Chng to help bring her story, "Dragon Dancer" to life.   His vivid imagery transports the reader into the story and the world of Yao, the Dragon Dancer.  Here is the official synopsis from Lantana Publishing.
It is the eve of Chinese New Year. Lanterns are hung in the shopping malls of Singapore and Yao is preparing to wake the ancient sky dragon, Shen Long, from his year-long sleep. From the moment Shen Long opens his great amber eyes and unfurls his silver-blue tail, Yao will be propelled on a magical journey through the skies of Singapore to battle the bad luck of the previous year and usher in the good. Will he succeed? Will his grandfather watch over him and protect him from harm? A beautiful story of a Chinese festival and its symbolism for Chinese communities everywhere, told from the perspective of Yao, the dragon dancer.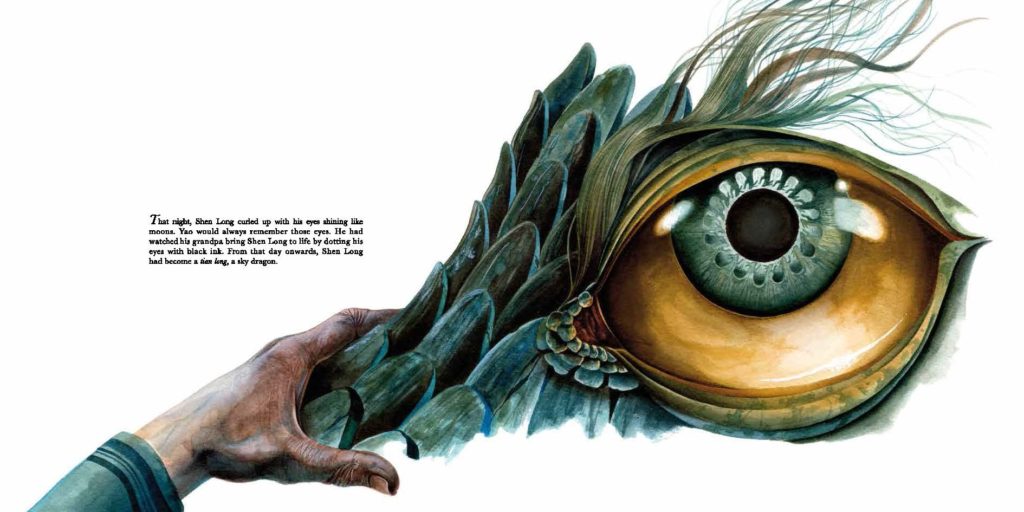 "Dragon Dancer" is 32 pages long and was longlisted for North Somerset Teachers' Book Award in 2016.  Here is some more of Jérémy's incredible art as well as a few reviews of the book.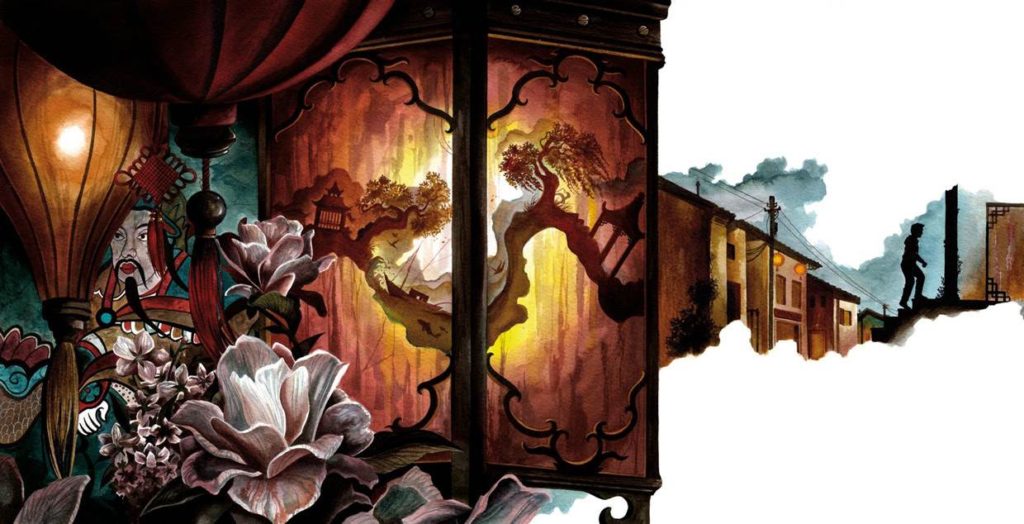 'This is a book that celebrates the power of the imagination and the traditions of another culture. The illustrations waft darkly across the page, never revealing the whole picture but disclosing more the longer you look. The language is evocative and rich; it is a great book to read aloud. Together the illustrations and words compliment each other beautifully creating a dreamlike story that would also be an excellent educational springboard for exploring New Year festivities.' – Seven Stories, National Centre for Children's Books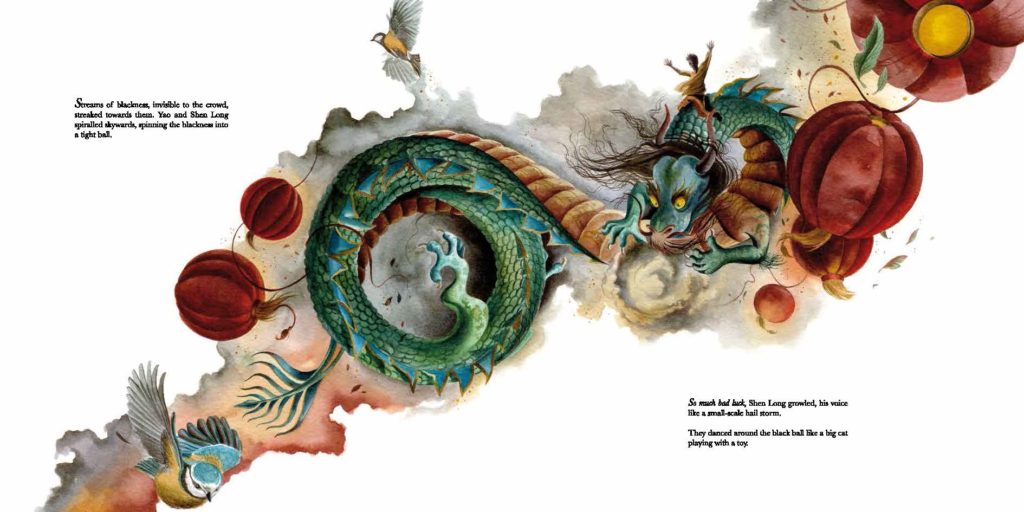 'Joyce Chng has created a magical story around the customs of Chinese New Year, accompanied by stunning ethereal artwork from French illustrator, Jérémy Pailler, that perfectly complements Chng's poetic, atmospheric prose.' – Outside In World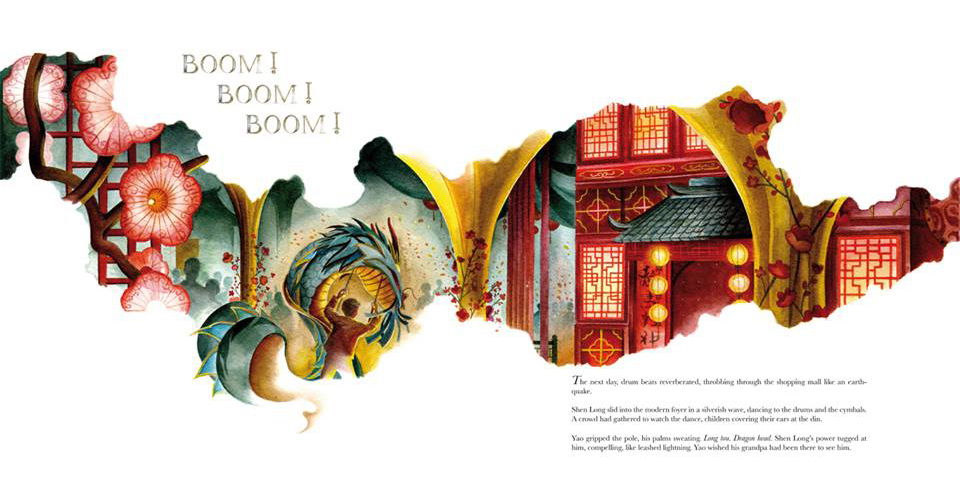 Here is what author Joyce Chng had to say about the inspiration for the book.
"I would say Chinese dragons and the Lunar New Year. I am writing this one day before Lunar New Year's eve, a time when we welcome Spring and bid the old year goodbye. I love Lunar New Year, because it is a time for family gatherings and delicious food. Lion and dragon dances are common during the fifteen days of celebrations. If you visit any shopping mall or home, you might hear loud drumming and the clash of cymbals… then the lion or dragon appears in a flash of vivid colour. Lions and dragons are auspicious animals; they chase away the bad luck. Also, they are so real when they bounce, leap and swoop. We all know that there are humans beneath all the fur and sequins, but once the music starts, they become alive, like magic, and suddenly you are looking at a big furry lion or regal dragon, with fluttering eyelashes and gaping mouth. Isn't that cool?" Joyce Chng, author of Dragon Dancer
Reading with your children is one of the most rewarding and important things we can do as parents.  If you are looking for an amazing tale with vibrant imagery that will capture your child's imagination, then "Dragon Dancer" is for you.
P.S.  If you would like to hire Jérémy to help tell YOUR story with his incredible art, let us know, we're open to all ideas and projects.