Founded in 2005, iam8bit is a creative production company that refuses to be pigeonholed, having crafted unique and memorable experiences for a broad spectrum of brands like HBO, Nintendo, PlayStation, Disney, MTV, Activision, Universal, Capcom, Interscope, Warner Bros., Machinima and countless others. These attentively cultivated experiences come in many forms — from events to one-of-a-kind mailers to commercials and films. In addition, iam8bit is currently developing several original IPs for feature, TV and digital distribution — as well as curating regular exhibitions at their Los Angeles-based gallery. The company is co-owned by Jon M. Gibson and Amanda White.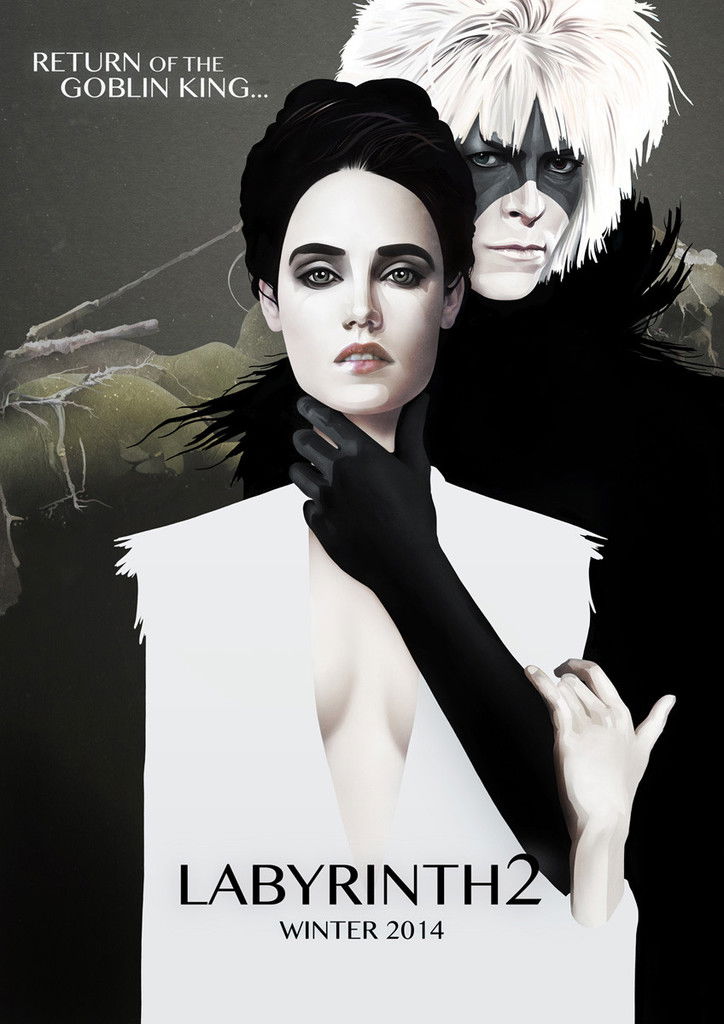 "Labyrinth 2: Return Of The Goblin King" by Ruben Ireland
On November 13th they opened the doors of their gallery to a unique exhibit called "Sequel."  The premise was to create movie posters based off never produced sequels to artist's favorite movies.  iam8bit had an impressive line up of artists including: Alex Griendling, Andras Baranyai, Andrew Bannecker, Arno Kiss, Arthur D'Araujo, Ashley Wood, Austin James, Boneface, Chris B. Murray, Corinne Reid, Cory Shmitz, Dimitri Simakis, Drew Wise, Emory Allen, Evanimal, Fab Ciraolo, Goncalo Viana, Inus Pretorius, James Gilleard, Japaneze Baby, Jim Rugg, Malleus, Marc Scheff, Marco D'Alfonso, Mark Borgions, Matt Haley, Mitch Ansara, Muxxi, Nikkolas Smith, Nimit Malavaia, Odessa Sawyer, Pavel Fuksa, Rafael Gil, Rich Pellagrino, Rich Rayburn, Robert Sammelin, Ruben Ireland, Sam Spina, and Steve Courtney.  In addition to this list a few Poster Posse members got to show their talents including: Orlando Arocena, Kaz Oomori, Andy Fairhurst, Rich Davies, Doaly, Tom Miatke.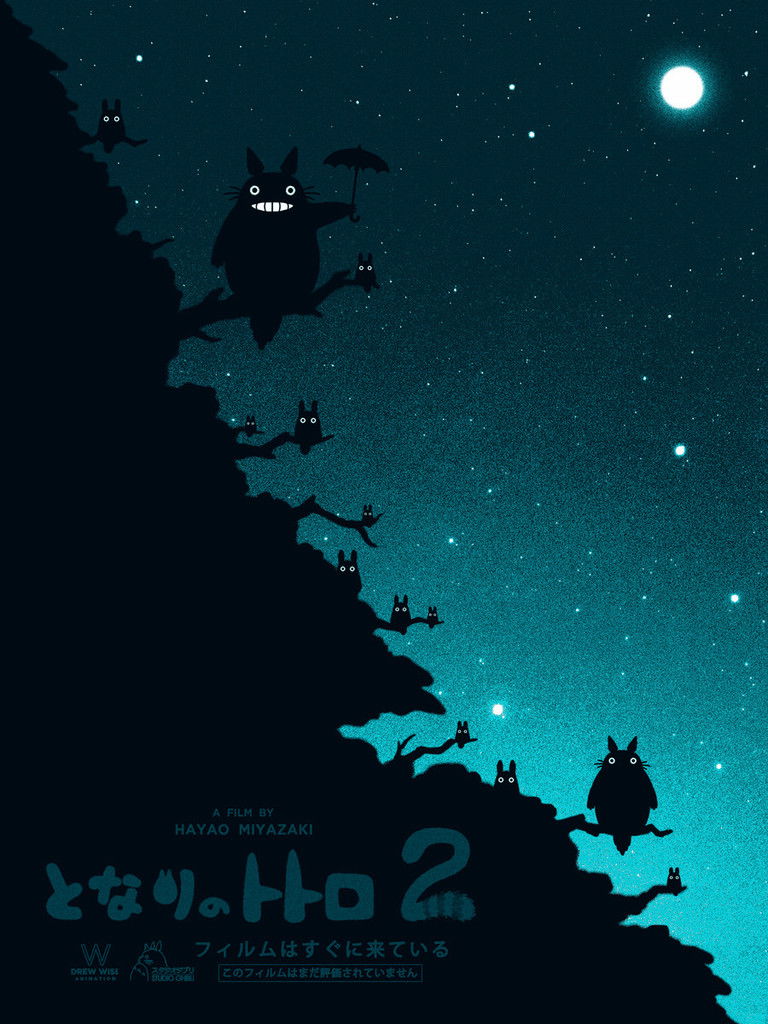 "My Neighbor Totoro 2" by Drew Wise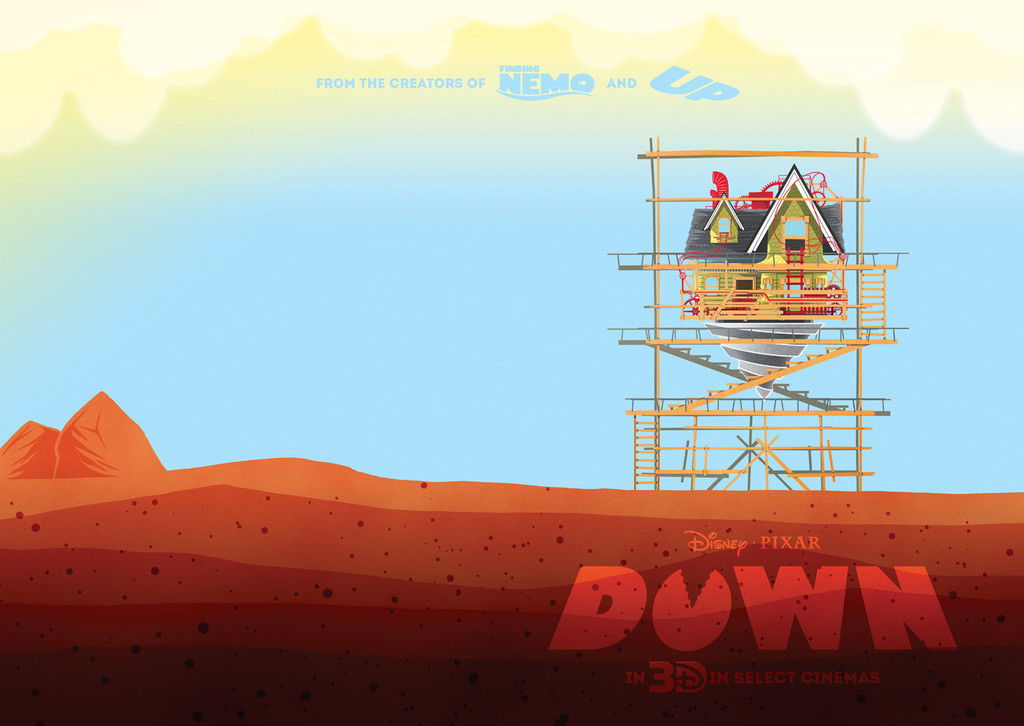 "Down" by Arno Kiss
The "wish list" of movie sequels was equally impressive with images for fake films like Mathilda (sequel to Leon the Professional), Down (the sequel to Pixar's UP), as well as "Bigger Trouble in Little China," "Blade Runner 2054,"My Neighbor Totoro 2" and one of my absolute favorites, "Labyrinth 2".  Los Angeles news station Channel 7 even stopped by to film the event which aired later that evening.  (If you look closely, you can see yours truly lurking in the background during an artist interview.)
If you are in Los Angeles from November 14th – November 23rd, I STRONGLY recommend that you stop by and view the collection. It will absolutely leave you craving the films that are depicted. Here are a few pieces from the show and here is a direct link to iam8bits STORE for ALL the art featured. (Some pieces have already sold out so DON'T wait to grab what you like.)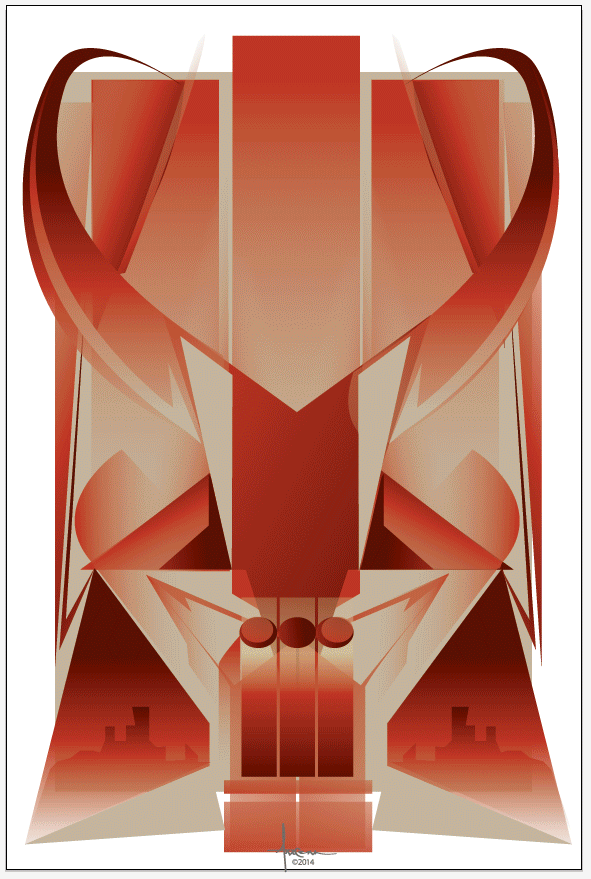 Hellboy 3 by Orlando Arocena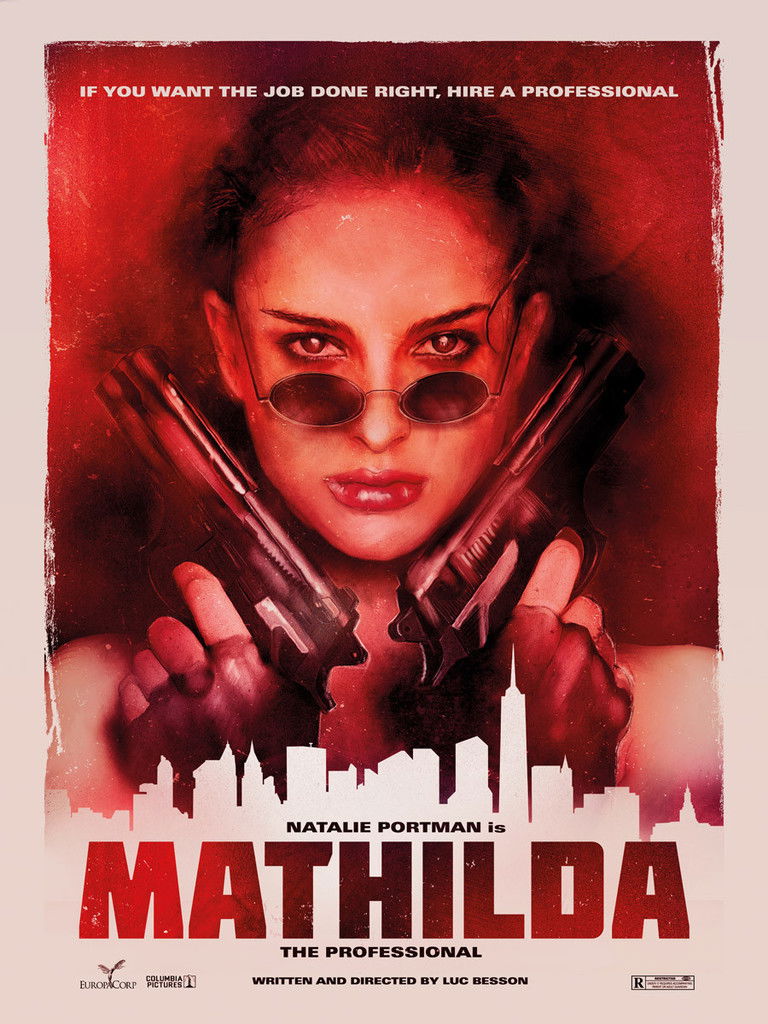 "Mathilda" by Rich Davies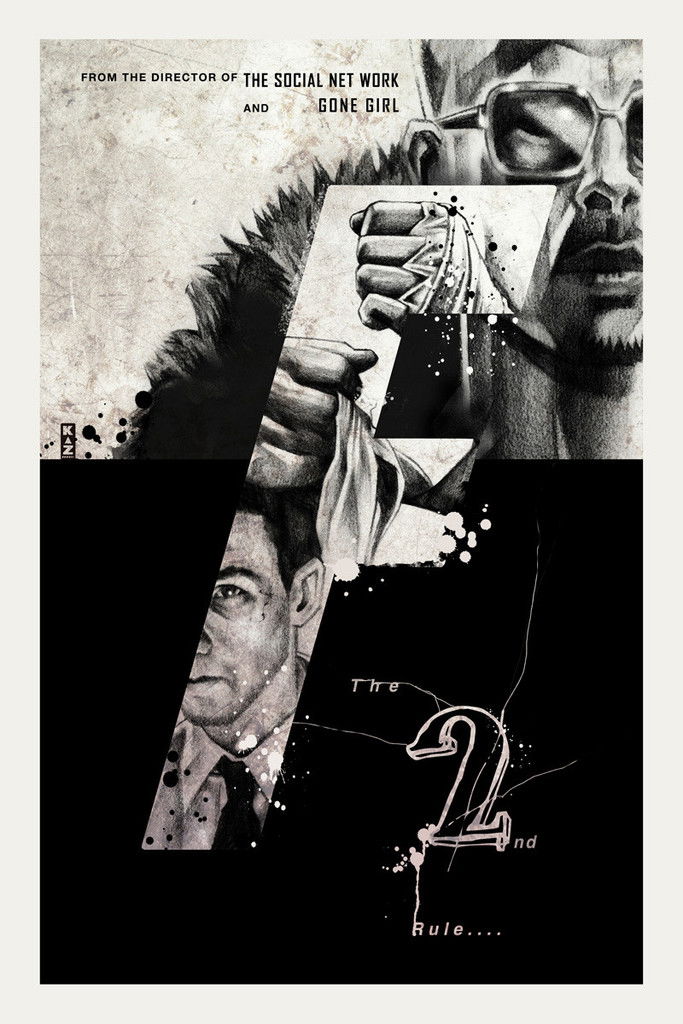 "Fight Club: The 2nd Rule" by Kaz Oomori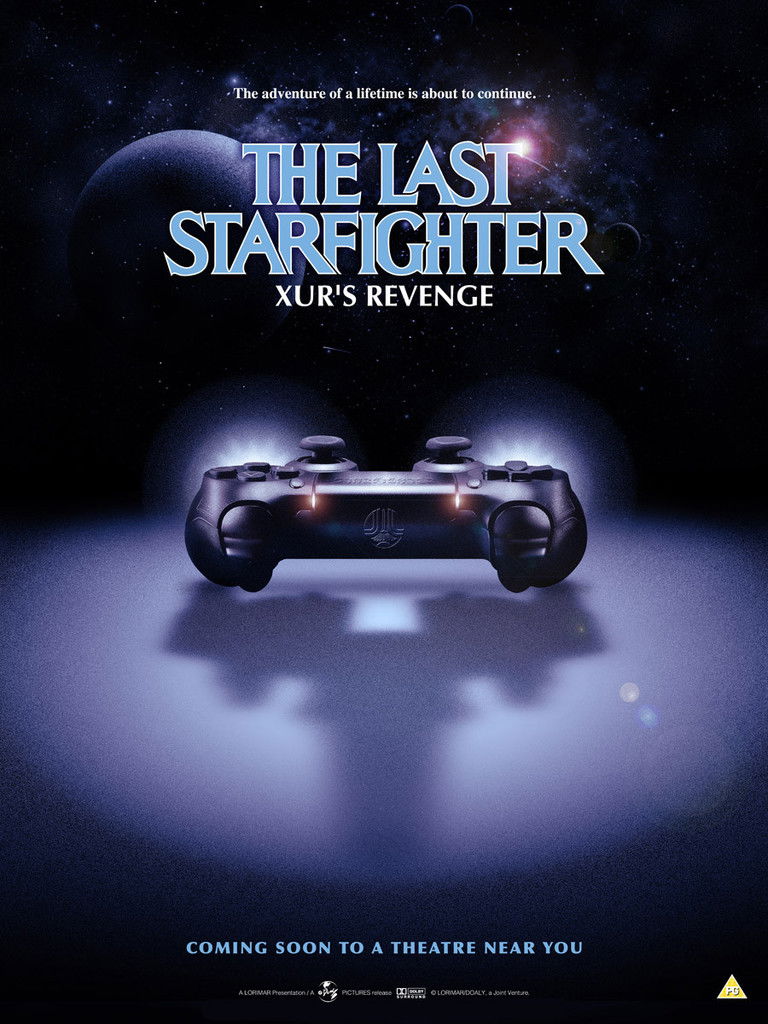 "The Last Starfighter: Xur's Revenge" by Doaly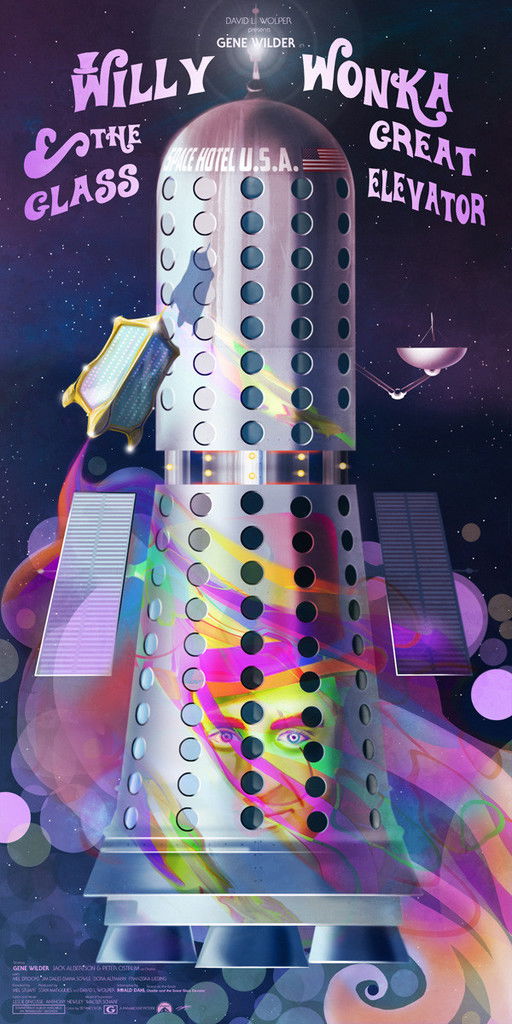 "Willy Wonka And The Great Glass Elevator" by Andy Fairhurst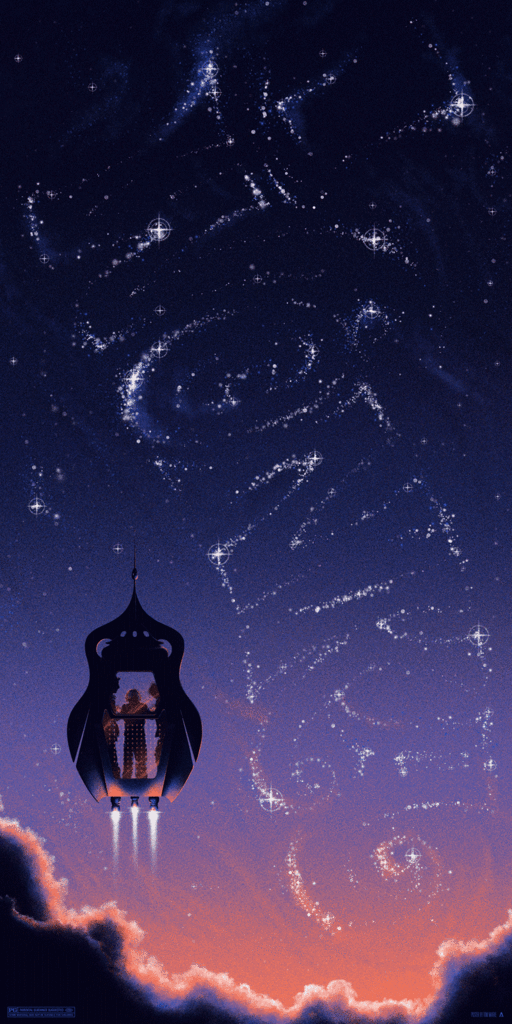 "Willy Wonka and the Great Glass Elevator" by Tom Miatke
Follow iam8bit on TWITTER to stay up to date on new exhibits and collaborations.  You should also check out their OFFICIAL WEBSITE to see all the amazing things they have already done including some fantastic books and even some cool Space Invaders underwear?

2147 W. Sunset Blvd.
Los Angeles, CA 90026
Regular Gallery Hours:
Thursdays: 3pm to 9pm
Fridays: 3pm to 9pm
Saturdays: 1pm to 10pm
Sundays: 12pm to 6pm
store@iam8bit.com
(213) 908-6154