With the first official "Deadpool" trailer now out for public consumption in glorious HD, so begins the onslaught of fan tributes.  I think we can all agree that THIS poster by Doaly is so unique and spot on that we never saw it coming.  That being said, it's brilliant in it's simplistic translation from a conversation that takes place in the film.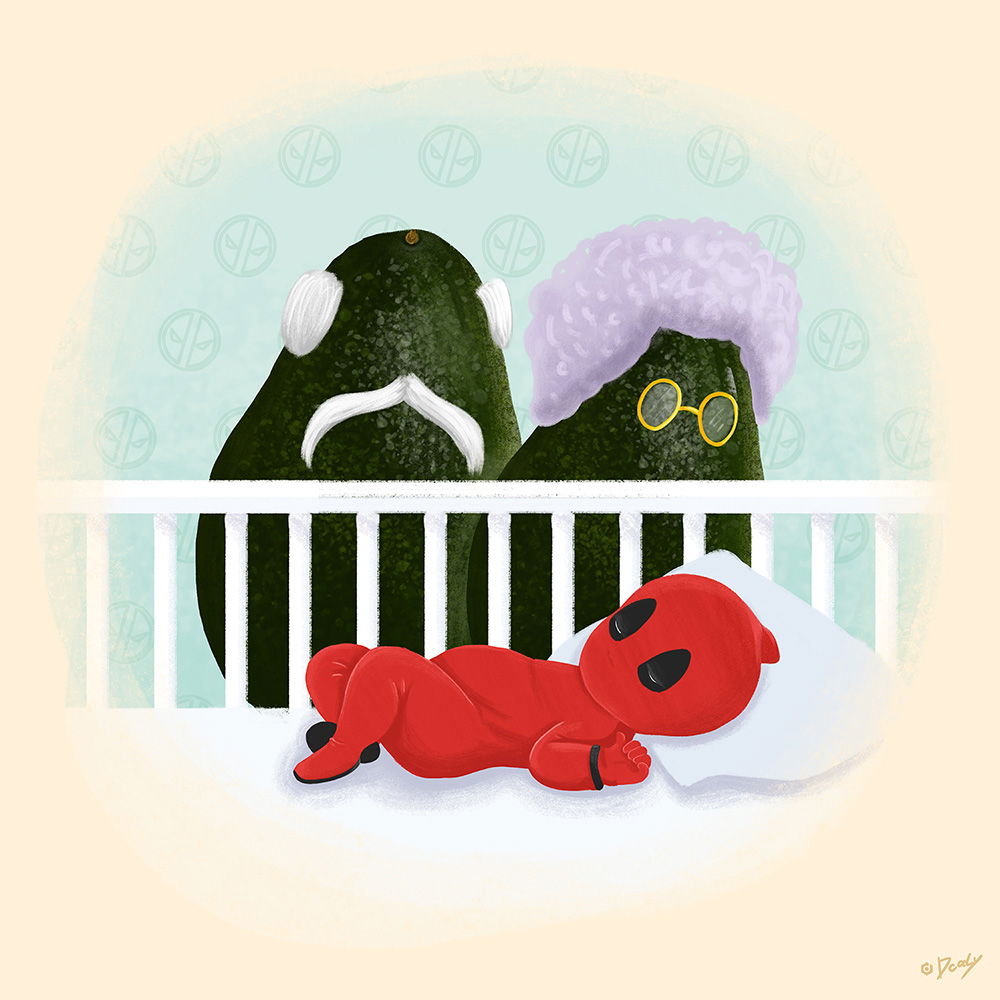 If you haven't seen the red band trailer yet, you can watch it below but we warn you, it's bloody, violent and filled with bad language so kids, please ask your folks before viewing.  It's no stretch of the truth that this is our MOST anticipated film of next year.  We think this one is going to turn the industry upside down and could lead to a whole new wave of films.
Based upon Marvel Comics' most unconventional anti-hero, DEADPOOL tells the origin story of former Special Forces operative turned mercenary Wade Wilson, who after being subjected to a rogue experiment that leaves him with accelerated healing powers, adopts the alter ego Deadpool. Armed with his new abilities and a dark, twisted sense of humor, Deadpool hunts down the man who nearly destroyed his life.
20th Century Fox unleashes "Deadpool" on February 12, 2016.  The film is directed by Tim Miller and stars: Ryan Reynolds, Morena Baccarin, Ed Skrein, T.J. Miller, Gina Carano, and Brianna Hildebrand.  Stay up to date with the film via these links: