"The Truth… I am a god, boy, from another land, far from here. When I came to these shores, I chose to live as a man, but the truth is… I was born a god, and so were you."

–

Kratos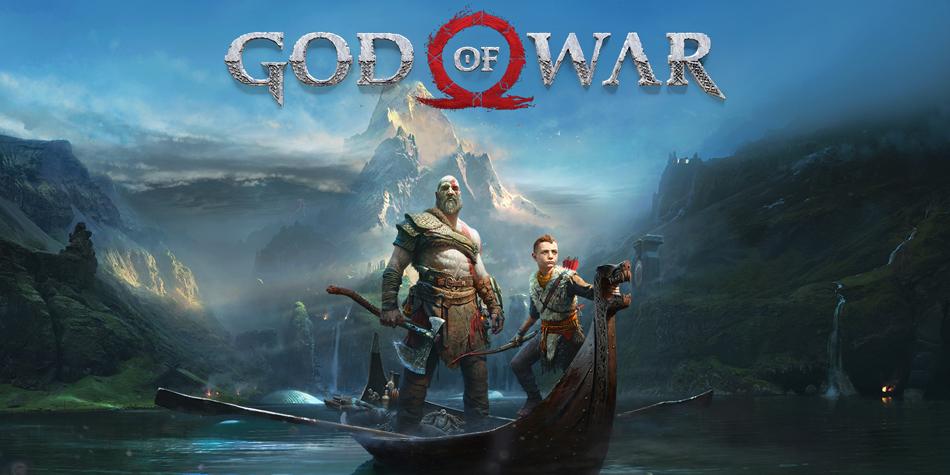 In April of this year, Santa Monica Studio and Sony Interactive Entertainment released the eighth installment in their "God of War" series.  Once again we follow Kratos on a fantastic journey, this time, loosely based on Norse mythology.  This time out Kratos is joined by his young son Atreus who is unaware of his divine nature.  The two set out on a journey to fulfill Atreus' mother's dying wish, to have her ashes spread at the highest peak of the nine realms.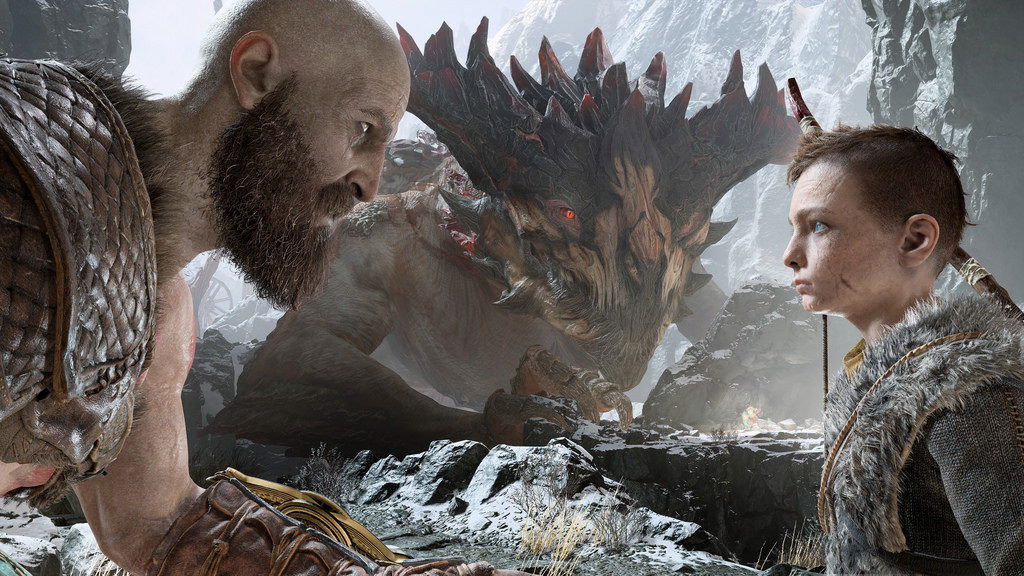 To celebrate Father's Day and the relationship between Kratos and Atreus, we were commissioned by Santa Monica Studios to show special father/ son moments that the two characters could have shared on their odyssey.  Here is their official announcement:
We hope that trailer leaves a lasting impact because today is Father's Day, a day with a very special meaning to the new beginning of God of War. At its heart, this is a story of a father and his son on an incredible adventure and a deeply personal quest together. Therein lies a connection for all of us between their story and the ones all of us have shared with our fathers, or for anyone who is a parent to a child.
To celebrate Father's Day, we commissioned a limited-run poster series to reflect on moments of adventure and lessons fathers and their children may have together, with a slight twist – how would Kratos and Atreus experience these moments in the Norse wildlands of God of War?
These five original posters were thoughtfully created by the incredible artist Doaly. They are available now as a limited numbered print run of 75 each. Visit here to purchase; they'll go fast!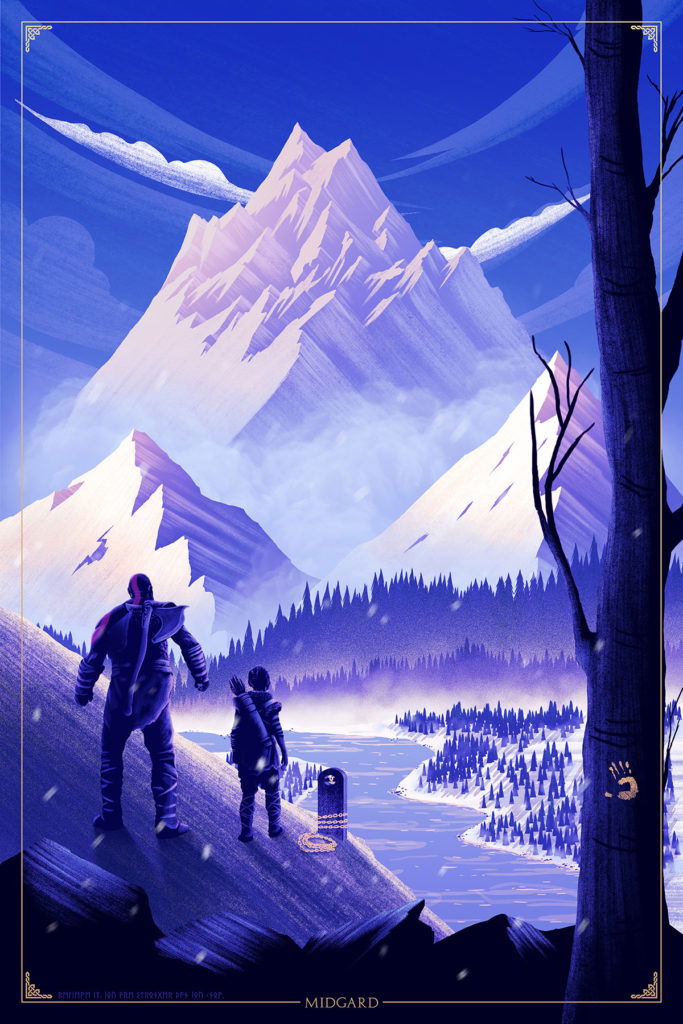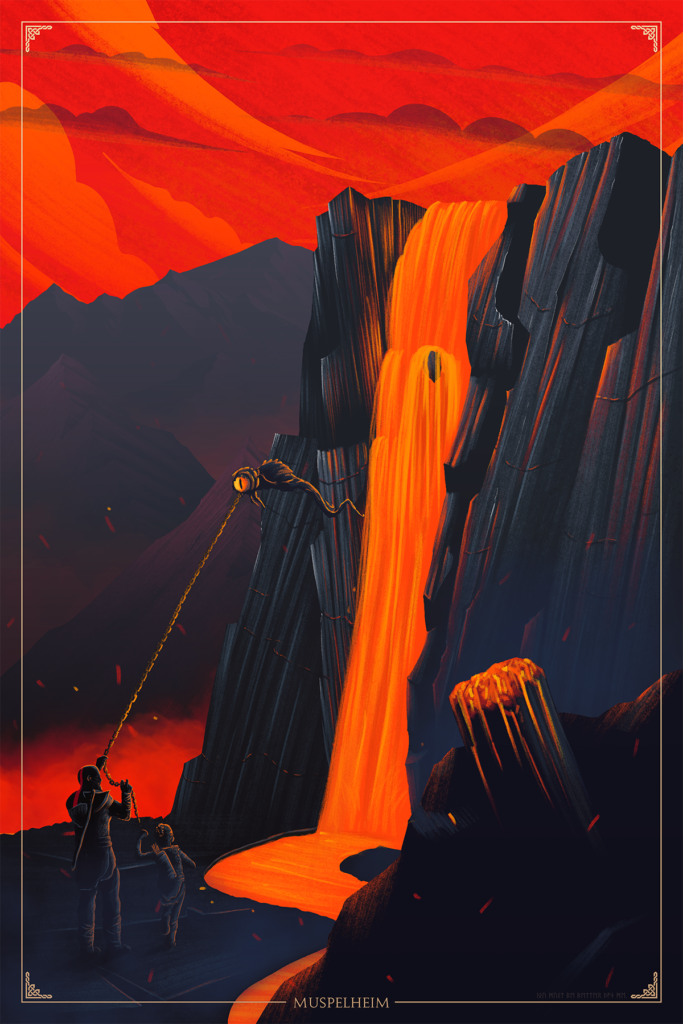 We are both honored and excited to share this amazing project with you.  Huge thank you to Santa Monica Studios for this incredible opportunity.  Be sure to read their article about this as it shares some wonderful father / son stories from members of their studio.  Personally speaking, here's one of my fondest memories of my Dad. To this day, I can remember going to my first major league with my Dad at Fenway park when I was about 5 or 6.  As I walked up through the doorway to our seats and the field unfolded before me, I froze in my tracks and gasped.  I was finally at the place I had only seen on TV or heard about on the radio.  It was magical in every sense of the word.  I can still remember him squeezing my had a little tighter when I gasped.  We had the best day ever. Then there was the time he severed the head of a Draugr and hid it under my bed to scare me but that is another story for another time….